Comet upgrades from Outlook Express to Zoho CRM to create strong relationships with customers

Industry Type

Retail selling

employees

Below 50

Type of business

Privately held
Features that helped us grow
Reminder Features
Hong Kong-based Comet is a product design company that partners with a variety of factories to produce gadgets for just about every corner of the house, including kitchen appliances, health and beauty products, and fitness equipment. They have invested capital in a Shenzhen, China base factory to implement plans from their in-house product design and development department. Their molding department is supported by the factory's engineers, who all have decades of experience. Comet has proven capabilities in new product development, and their products sell well in over 70 countries worldwide. They closely monitors every project through each stage of production, providing a reliable and quality service that brings their creations to life.
If you have Zoho, you don't need anything else.
Challenge
Raja Selarka is the owner of Comet (HK) Ltd. For almost fourteen years, he managed his business with Outlook Express. Except for his own memory and a few scribbled notes, Selarka had nothing to remind him to call and email clients, vendors, and suppliers. When he travelled, he had no way to look back at past client communications. All of that information was on his computer back at the office. He had no idea what a CRM could do for him and was in search of best CRM solution that could fit his business.
Solution
Selarka is a very traditional CRM user and takes full advantage of Zoho CRM's reminder features. Given that an import-export business involves endless transactions with numerous suppliers, he loved having contact information and invoicing all in one window, not scattered across multiple applications. Additionally, all of Comet's pricing information is contained in Zoho, so if he's out and a customer asks about the price of a product, he can provide it quickly and easily.

Industry Type

Retail selling

employees

Below 50

Type of business

Privately held
Features that helped us grow
Reminder Features
Results
With the help of Zoho CRM, Selarka is able to seamlessly handle a large number of transactions and close more deals in less time. He stays in touch with each of his customers and to maintain good relationships with them, keeping his business a step ahead of the curve.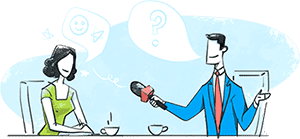 Share your Zoho CRM success story!
Complete a quick survey, and we'll get in touch with you soon.
Submit your story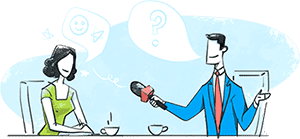 Share your Zoho CRM success story!
Complete a quick survey, and we'll get in touch with you soon.
Submit your story