Industry Type

Design Services

employees

1-10 employees

Type of business

Privately held
Features that help us grow
Customization
Integration with Zoho Books
Workflow and Automation
Founded in 2008, Apliiq is a new media fashion company that collects rare, vintage, deadstock, and classic fabrics, then offers them up as an interactive palate for customizing everyday apparel. Each item is handmade to order in downtown Los Angeles.
As small business Apliiq has unique business functions and Zoho has the flexibility to meet them all. It's just amazing!
Challenge
The company expanded very quickly and soon had difficulty managing their extensive records using pen and paper. They decided to purchase a CRM that could be the best fit for their business. The challenge was to find a user-friendly CRM that anyone in the company could learn and use easily.

Industry Type

Design Services

employees

1-10 employees

Type of business

Privately held
Features that help us grow
Customization
Integration with Zoho Books
Workflow and Automation
Solution
With Zoho Sales IQ, our website could provide an interactive design experience for clothing, and helped us build strong, powerful relationships with new customers. Good customer relationships = more revenue.. Zoho Books made our accounting operations easy. We're able to oversee our customers' daily operations, helping to increase sales and build our brand. The deciding factor for us was the flexibility of Zoho CRM. The ability to add new users and features helped us expand our business exponentially.
Results
With Zoho CRM, Apliiq was able to expand more than we could dream of. We're more than just a business; the relationship with our customers is what matters the most. Zoho CRM truly helps us build and maintain strong relationships. "What we really love about this software is that, It really works. Simple as that," said Ian Gruber, Apiliq CMO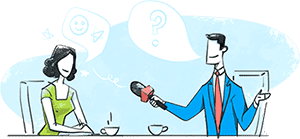 Share your Zoho CRM success story!
Complete a quick survey, and we'll get in touch with you soon.
Submit your story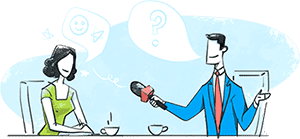 Share your Zoho CRM success story!
Complete a quick survey, and we'll get in touch with you soon.
Submit your story