Industry Type

Entertainment

students

1- 600 students

Type of business

B2C
Features that help us grow
Integration with Zoho Creator
Integration with Zoho Campaigns
Lead Generation
CityDance produces and presents professional dance at venues across the Washington DC metropolitan area. It trains young dancers for professional careers, and provides free dance education programs for thousands of students each year through various programs like CityDance Onstage, CityDance Ignite, CityDance School and Conservatory, and CityDance Dream.
Our bottom line has increased by over $100K per year from the cost savings alone after using Zoho.
Challenge
CityDance was getting to be quite popular, and we found it difficult to manage all of our information. We ended up using a number of technology solutions for different problems and that became a highly inefficient piecemeal solution. We were in search of one solution that would integrate and handle all of our technology needs.
Solution
With Zoho CRM, we were able to store all of our information in one place. We were able to build a solution to track our customers' information in CRM using Zoho Creator. Zoho Books allowed us to send upcoming schedules to students, track their enrollment, and keep track of invoices. All of these tasks are tied directly to Zoho CRM, keeping our office work completely hassle-free.

Industry Type

Entertainment

students

1- 600 students

Type of business

B2C
Features that help us grow
Integration with Zoho Creator
Integration with Zoho Campaigns
Lead Generation
Results
"It's just phenomenal to have everything integrated. I now know which classes are full. I can track correspondence with each of our parents and customers. We never had insight into our business like this before. With Zoho, we feel like we could double or triple in size. Using the Creator app was so easy that we were able to build five to six apps in no time. We are typically from non-technical backgrounds here, and building apps with no programming skill set was very encouraging for us."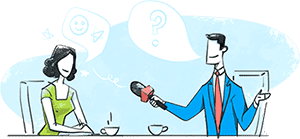 Share your Zoho CRM success story!
Complete a quick survey, and we'll get in touch with you soon.
Submit your story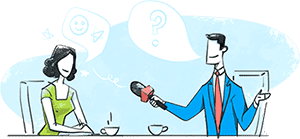 Share your Zoho CRM success story!
Complete a quick survey, and we'll get in touch with you soon.
Submit your story