Drive teams toward a common goal.
Every customer-facing team needs to deliver on daily tasks while also discovering new opportunities. Project management tools such as milestone tracking, task lists, shared calendars, forums, and reporting help your teams stay organized and on track with their objectives - at every stage of the customer life cycle.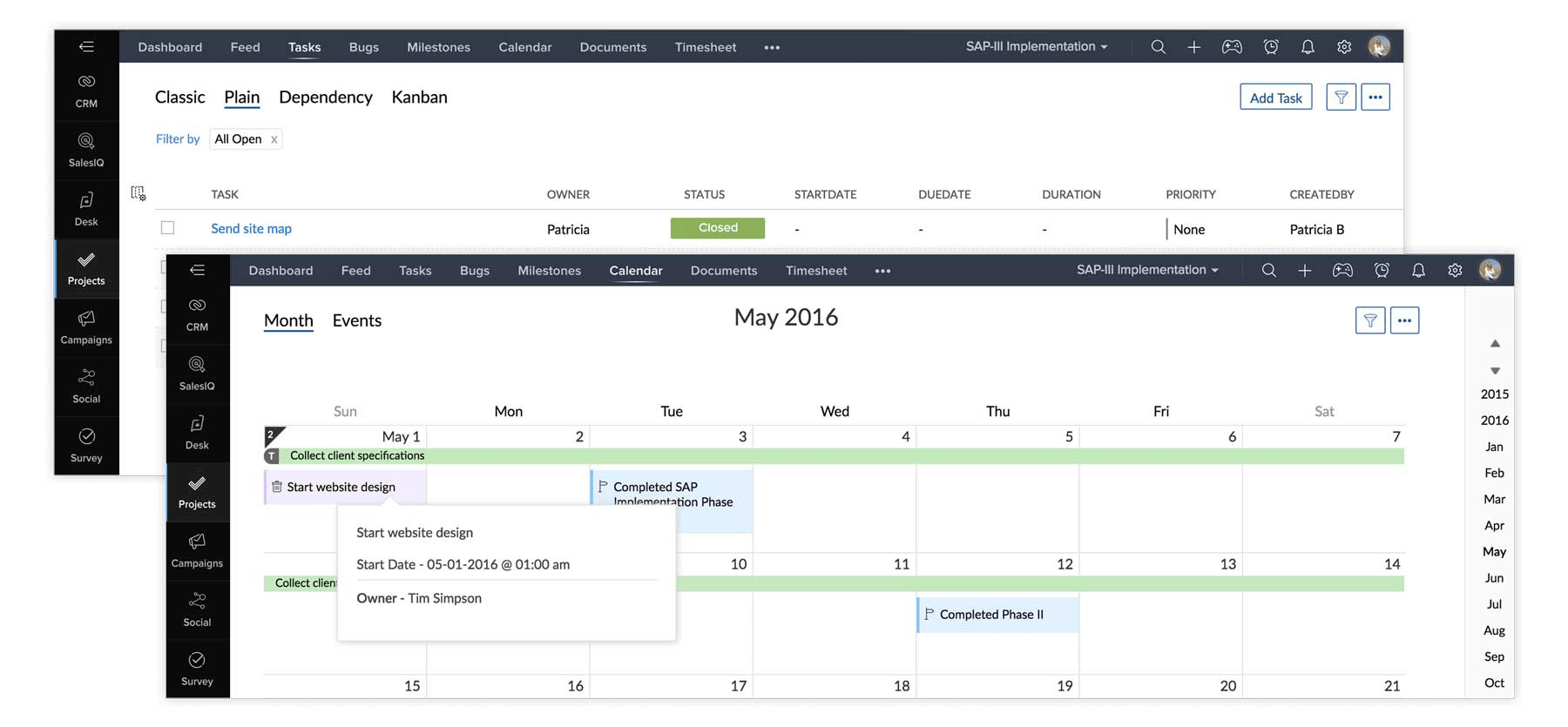 Work better together.
Your sales, marketing, and support teams are cross-functional, working hand in hand to achieve a common goal. From idea generation to campaign execution, Zoho CRM Plus uses feeds to help your teams discuss ideas, share status updates, and communicate deliverables for faster decision making and more transparency.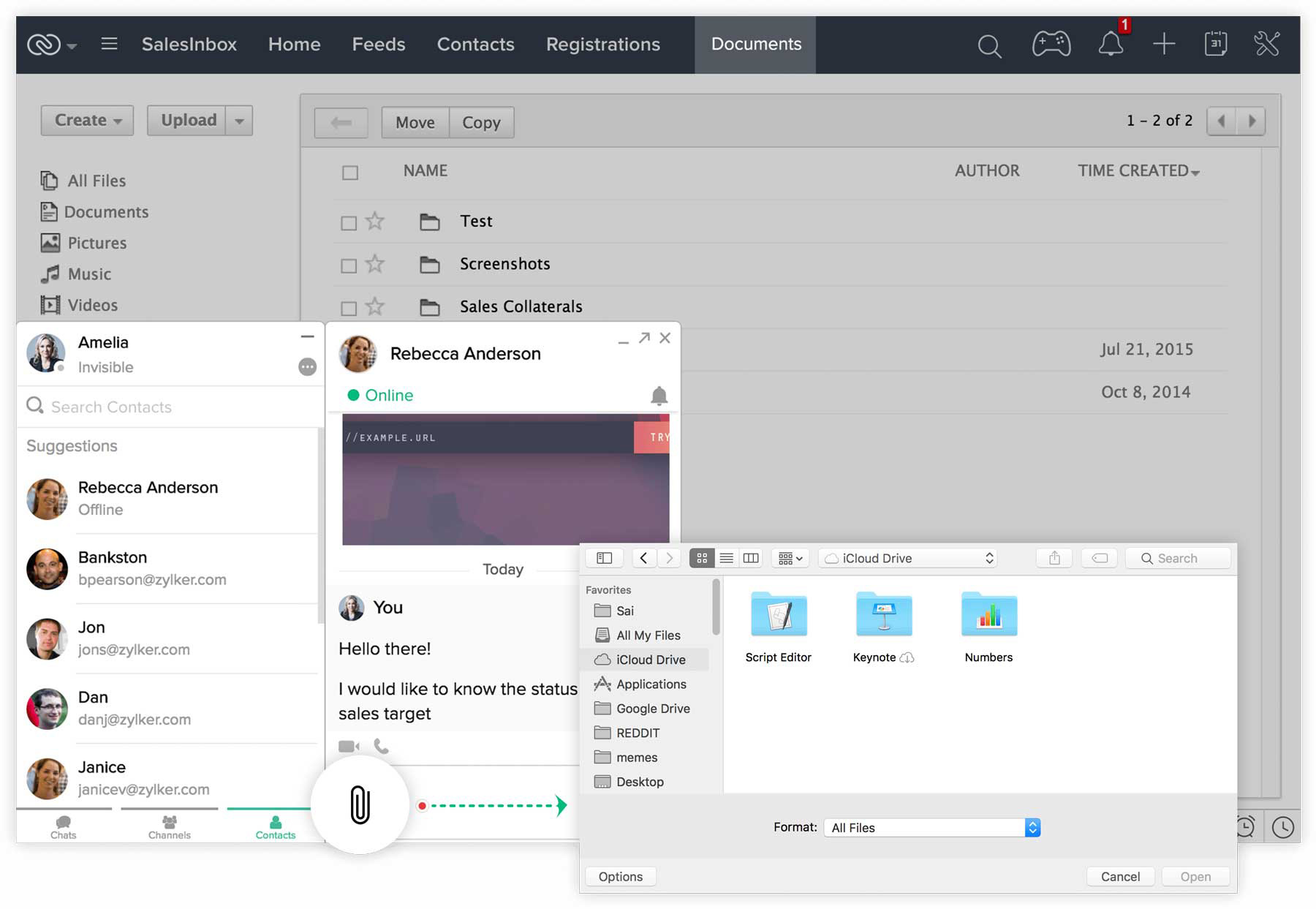 Stay in the loop.
Stay updated on the projects and developments you care most about. Receive instant notifications for upcoming meetings, tasks or support tickets assigned to you, customer record updates, and more. Get immediate feedback from other team members by tagging them in a shared document or presentation.