What if sales was a game and not just work?
Last Updated: June 13, 2022
117 Views
3 Min Read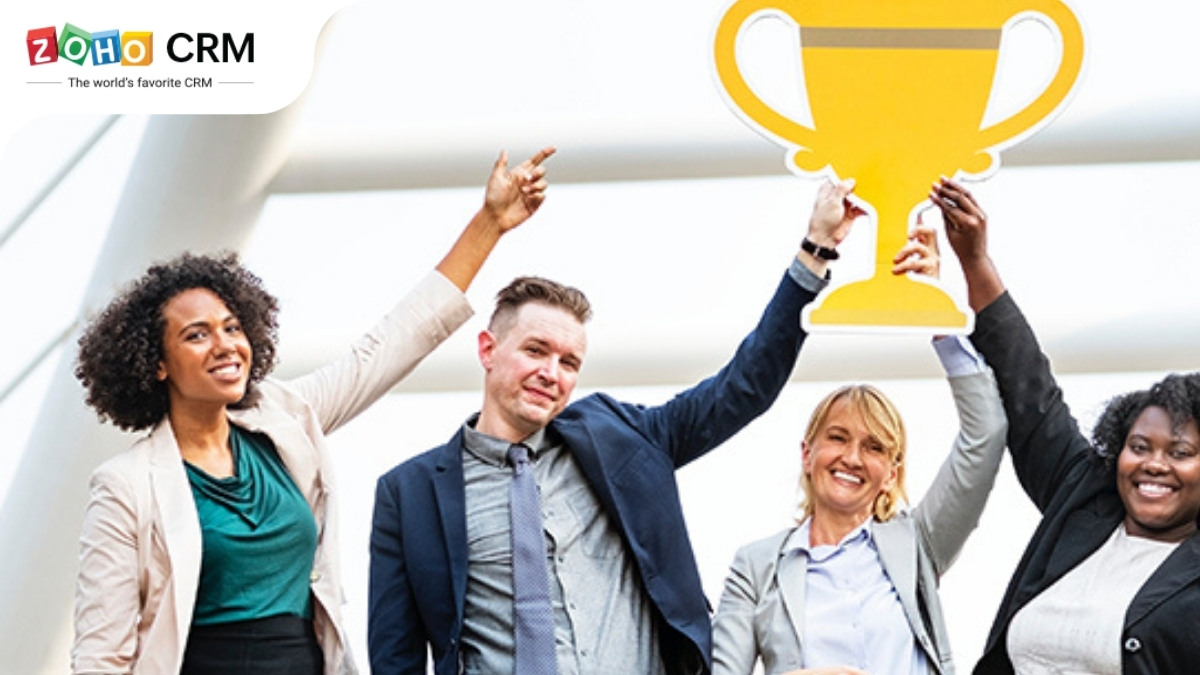 Sales can be very competitive—that's the nature of the job. Although salespeople might say that there's no such thing as a "race" in the office, they're all trying to outrun their peers. Salespeople have been playing this friendly game for decades now, and under proper supervision, it has proven to be a healthy way to get the team to work harder. If competition has the power to increase productivity and revenue, it makes sense that companies have started to find ways to channel and refine it.
Gamification is the process of tapping into the competitive element of sales teams and putting a system in place to coordinate it into an organized sport, or game. Over the past few years, cloud services that work to gamify sales processes using CRM integrations have gained momentum, and it's proven to be quite succesful.
Business2Community surveyed about 100 companies and found that 90.4% report that their gamification initiatives are successful. An astounding 71% said that they are seeing anywhere from 11% to 50% increases in measured sales performance. Numbers aside, it shouldn't be a surprise that competition brings out the best performances.
What's the game?
Here's how simple it is—salespeople are awarded points upon completion of certain tasks, which mostly pertain to securing deals. These points help them advance to the top of a team leaderboard, with a reward going to the winner. Every milestone and achievement on their part unlocks badges that can be showcased on their public profile.
Who's the winner?
When sales reps choose to engage in good-natured competition, team performance goes way up. This means an increase in revenue, which in turn improves the commission that salespeople receive. When the company is thriving, so will the employees.
What's the reward?
Just about anything that gets salespeople excited. It's important to make sure that employees are not just competing for the reward, although it's understandably a major attraction. People should, at the very least, be aware that the program is in place to help them improve and to push the company towards growth. You can do this by setting team sales goals that everyone can collectively strive towards, widening the motivation of your team beyond individual ambitions.
You can offer traditional rewards, such as gadgets, coupons, and cash rewards, or you could offer teams bragging rights, incentives, or vacation. For smaller teams with lower stakes, a competition for the cubicle with the best view, or the parking spot nearest to the entrance could be fun. As long as it gets people into the competitive spirit, any reward should do the job.
Celebrate your team!
At the end of the season, throw a party to celebrate your successes and award the winners. Your gamification tool should give away badges and encouraging messages to congratulate competitors on the fly, but let's not confine their achievements to a virtual dashboard. Throw a party on a Saturday evening, bring the team together for a meal or some drinks, and celebrate the sales numbers. This is important for two reasons: victors feel acknowledged, and contenders don't feel left out.
You can't get better at a game without practice. To compete at sales is one thing, but to get better at selling is something else. Sales reps should be aware that their real competition is themselves. At the end of the day, sales is a game where everyone wins together, as a team.
Leave a Reply
Your email address will not be published. Required fields are marked