Five ways to use CRM other than sales
Last Updated: July 20, 2023
476 Views
3 Min Read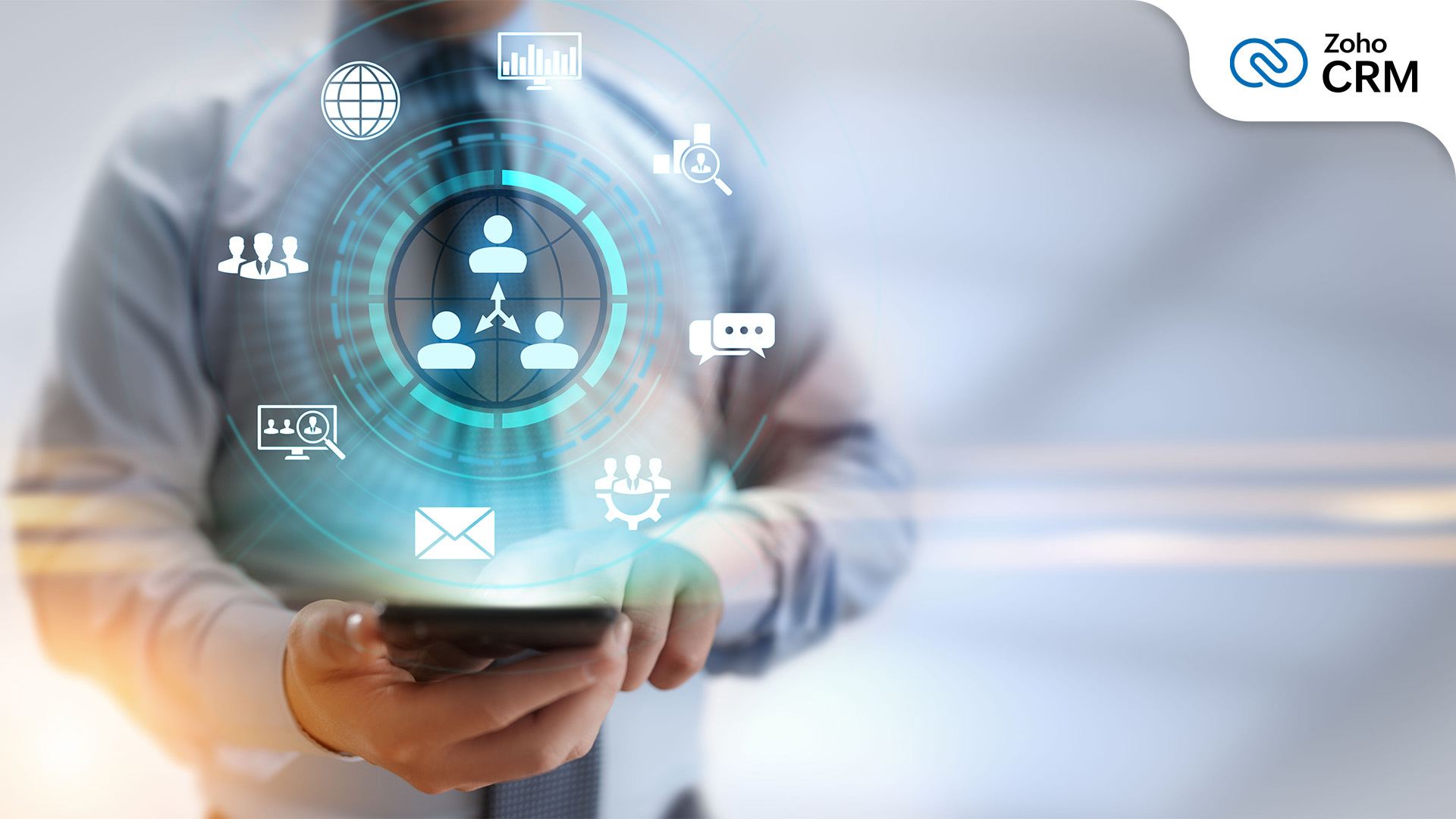 More often than not, CRMs are only known for being contact management tools—primarily a repository of customer information, which is mostly used by the sales team. However, CRMs benefit more than just sales teams. In fact, the notion that sales teams are the only ones responsible for customer interactions is one we should rid ourselves of, and instead recognize that a CRM is a tool that helps every team in a company interact with customers more effectively.
Research shows that on average, businesses use only 50% of all CRM features they're paying for. Since most businesses don't use their CRMs to their full potential, they tend to invest in multiple software tools for different business processes, which is totally avoidable.
Lately, however, CRM software has evolved quite a bit in terms of accessibility and functionality, from a simple sales tool to a more comprehensive business operating system with multiple utilities.
CRMs now have the capability to replace a myriad of supplementary tools and integrate the entire business process into a unified software platform. By adopting a CRM to its full potential, users can greatly simplify their workflow processes. Let's now have a look at some of the lesser-known CRM use cases apart from sales.
Analyze marketing activities
Apart from tracking customer-specific information, CRMs are also handy tools for measuring the results of your marketing team's efforts. You can use a CRM to assess the effectiveness of a marketing campaign in terms of its performance, reach, and other outcomes. This in turn will help the company understand the effect the campaign has had on your target audience's conversion rate by providing details about the number of leads who have engaged and how many of them were converted into customers—which in turn helps the company identify and implement the most effective methods.
This information will also aid other teams in making decisions based on the campaign's results and reach, and will especially help sales team tailor their customer communication methods based on their interactions with marketing campaigns.
Provide customer support
A CRM can serve as a comprehensive dashboard for the customer support team as well by helping them keep track of customer details and their various contact points. Support agents can answer queries, troubleshoot, reach out to customers,and close tickets—thereby enhancing the overall customer experience. This ultimately simplifies the company's workflowprocess and helps nurture relationships.
Assess team performance
A CRM can also be an excellent internal performance tracker for your company by providing real-time updates on a lead'sperformance, which in turn reflects the performance of the respective sales agent. By assessing the agent's key performance indicators (KPIs), you can analyze how closely the results align with your company's overall goals. If there are any deviations, you can take corrective actions instantly without having to wait for a monthly or quarterly review.
Delivery management system
Companies invariably use an exclusive software tool to track their delivery processes. However, you might be surprised to find out that CRMs can also double as delivery management tools. Track your delivery process and get real-time updates on the status of your deliveries, which can in turn be integrated with the customer records present in the CRM and therefore align contacts with their respective delivery items. Moreover, with the help of widgets, you can add a map to locate the point of delivery and point of pickup. The result of these functions and integrations is a unified software tool that consolidates all the information related to each customer.
Product development
As an extension of customer support, CRMs also aid in product development and management. By collecting feedback and managing communications with customers, product managers can understand customers' requirements and make changes to the product accordingly. When product developers have access to this information, they can take corrective action directly. Hence, CRM plays an important role in integrating the various departments involved in the entire business process.
The use cases mentioned above are not exhaustive; however, they're a good starting point for enterprises who are planning on expanding their CRM functions beyond sales. CRMs are evolving into one-stop solutions to all your business needs. Hence, by viewing your CRM as more than a sales tool, your company can establish a more integrated business management software platform.
To experience this in real time, sign up for a free trial of Zoho CRM!
Leave a Reply
Your email address will not be published. Required fields are marked