The importance of storytelling in business
Last Updated: June 15, 2022
3.6K Views
6 Min Read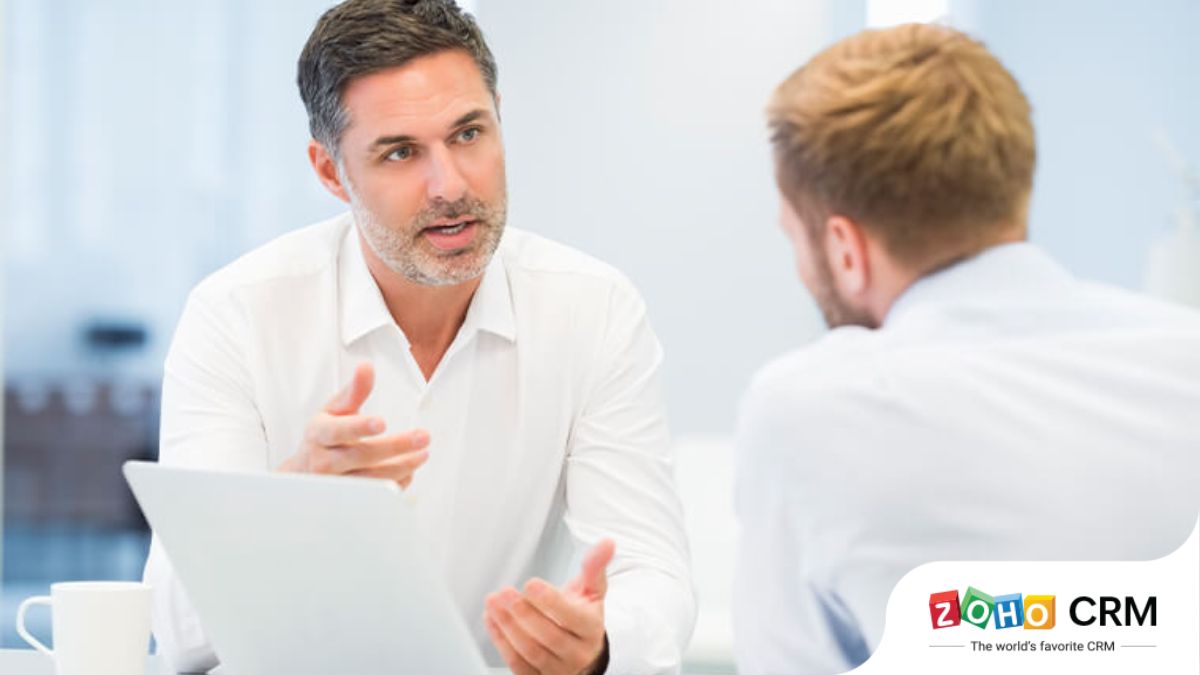 As we all know, storytelling is an essential part of regular, day-to-day communication. However, its role in the growth of business organisations remains untapped. Those in the know recognise storytelling ability as a strong business skill, which when implemented effectively, can help a company grow. This skill will help attract the attention of customers, gain trust, and increase your profits.
Even though most companies have success stories to share, they lack the ability to make their form of communication clear and effective. In business, companies that can tell their story effectively have a better chance at success.
Why does storytelling help sales?
Because a well-told success story can make the difference between a sale and a wasted call. The more customer stories there are, the easier it is for a prospect to be convinced. Prospects are looking for stories where they see their own business size and industry represented, which works as a demonstration that your offering could work for them.
Storytelling and testimonials are crucial for a business to grow, as they provide free publicity and create awareness among verticals. However, communicating your success stories well won't help you improve your business in isolation. You will need to follow a simple story framework and ensure that your narrative helps differentiate you from your competition.
Elements of a customer success story
Sincerity in narrative is the basic element of any testimonial. Conviction comes from the quality of experience a customer has had. If a business does not have a good experience with the product or service, they will not be convinced to share their testimonial.
The elements of a good customer success story include:
A setting

A central character

The reason they chose your product or service

Challenges faced by that character before using your product or service

An unpredictable and surprising input

The business solution that they were expecting

What features or functionalities of your product/service helped them the most

A successful outcome
Now, let us look at the two main types of stories that a company can narrate:
The insight story

The success story
Since most newer companies (especially startups) don't have a success story, they can start by narrating an insight story to their client. To tell this kind of story, you need to provide your client with something that is unique about your business that gives you special insight about your client and their market. In other words, you can uniquely provide products and services that revolve around that insight.
However, this approach does not always prove to be a success. An insight story can sometimes be problematic, as there is the possibility of pushback.
If you are wondering what could go wrong while narrating an insight story, let's look at an example. Morgan is a sales rep, a newbie in his company. His job requires that he narrate insight stories to prospects in order to attract them to the company's products. However, he makes the mistake of acting like he knows more than his clients.
The clients, who now think that he is arrogant, lose interest in the company's products and turn to their competitors.
When you're telling an insight story, certain core aspects should be considered.
What should be included in an insight story?
Who discovered the insight in your company?

When was it discovered?

What was the technique used?

What did you learn?

Were there successes and failures along the way?

Did you have problems getting people to appreciate it?

Were there any specific clients that appreciated it?
Another method of storytelling is the success story. While some startups may not have many of these stories to tell, it is crucial for companies that have been in business for a decent juncture to have some success stories. This proves that their company is growing.
How to write a success story
Customers are always looking for a success story that is the closest to their business and it is proactive and appreciative of the salesperson to send a matching success story during the pitch. Therefore, while speaking to the prospects, sales reps can refer to customer stories to show how your product/service helps solve business challenges. It also proves the ability of a product/solution and that gives prospects the confidence to choose you.
To start with, talk about successful clients who have really done well with your products and services.
For instance, you say:
Introduce Bob (your other client that succeeded)

He is like you

He has a problem that makes him feel bad

Bob meets a guide (your company) that offers him a plan

He avoids failure
Following this method, you have started your story by centering your client and not yourself. You're taking on the role of a guide, not the protagonist. In a success story, it is important to mention the potential for failure as well. You need to explain the problem, and where the client could have gone wrong without a plan.
Eventually, you ask your client, "wouldn't you like to be like Bob?"
You are helping the client form a connection. One aspect that is important to note here is that you should tell your story in a way that won't make your client feel that you are revealing extra information about another customer.
Therefore, you can say:
"Your situation reminds me of Alice. She is the CIO of a transport business like yours."
This way, you're not revealing the company name or where it happened. But you are giving a true story about what happened with Alice so that your buyer doesn't think you are betraying anyone's confidence.
Challenges faced while narrating a success story
One of the biggest challenges faced by companies is maintaining a good business relationship with their customers. Getting to know your customers outside of simple transactions is necessary if you want to write good success stories. Often, customers may shy away from public association for multiple reasons. There are some instances where companies want to refrain from revealing information about revenue or ROI because of confidentiality. They may also be concerned that your other prospects may request the contact information of employees mentioned in their story.
Success story and the customer
One way to think of the success story is that it is an opportunity for your buyer to try before they buy. They can experience what it might be like to be your client before they actually buy anything.
They learn what it could be like to work with you, what success feels like, and how to avoid pitfalls merely by listening to your story.
Another mode of narrating stories to your prospects is through case studies. This is one of the best known methods of presenting stories about your business. This will give clients a clear plan of action in case they are faced with a similar situation.
In short, a success story should be heartfelt, to the point and company centric.The narrator needs to dig deep so that the real value of the company is shown and the success story will then have sufficient weight.
The importance of case studies
While it's true that a substantial amount of research goes into writing a case study, a well written study can help your business go a long way, much better than an ordinary review or testimonial.

Case studies help potential customers picture themselves in your customers' shoes.

When you talk about your existing customers and their success stories in a case study, they feel appreciated. This helps to strengthen your relationship with them.
Why do prospects need case studies?
They provide insight and serve as a reference guide for future issues.

They explain how problems can be solved.

They offer a plan of action should your client's company experience a similar situation.

They portray your company as an industry authority.
Even though case studies contain detailed experiences, some aspects of case studies may push prospects away from your company. In a case study, your own company tends to be the main character of the story, which may not necessarily be very engaging for the client.
In a case study, we consider, three points:
First, the problem that the customer is facing

Next, you talk about what your company did to help the client solve the problem

Lastly, you focus on the outcome
However, if narrated as a story, you may succeed in attracting more prospects.
Leave a Reply
Your email address will not be published. Required fields are marked