Top brands that use our platform
Magic Quadrant™ for Enterprise Low-Code Application Platforms, 2023 Learn more
Endless possibilities
Your business might need a lot of apps to run—Zoho Creator can give you all.
Business critical apps
Industry specific ERPs
Decision Analytics
Line-of-business apps
Field service apps
Operational efficiency apps
Accounting and invoicing
Project management
Customer engagement apps
Customer portals
Customer service apps
Customer interaction tracker
Abstraction at its best
Drag in common app elements while coding the unique part—once for all devices.
Build apps visually

Our low-code builder abstracts away development complexities to a visual level that can be understood by both developers and business users, enabling efficient app building.

Put your business on autopilot

Automate work across your organization, by designing powerful workflow automations with any combination of apps, triggers, and conditions.

Gather priceless insights

Understand the health and performance of your business. Identify promising regions and customer needs, and strategize with data-driven wisdom.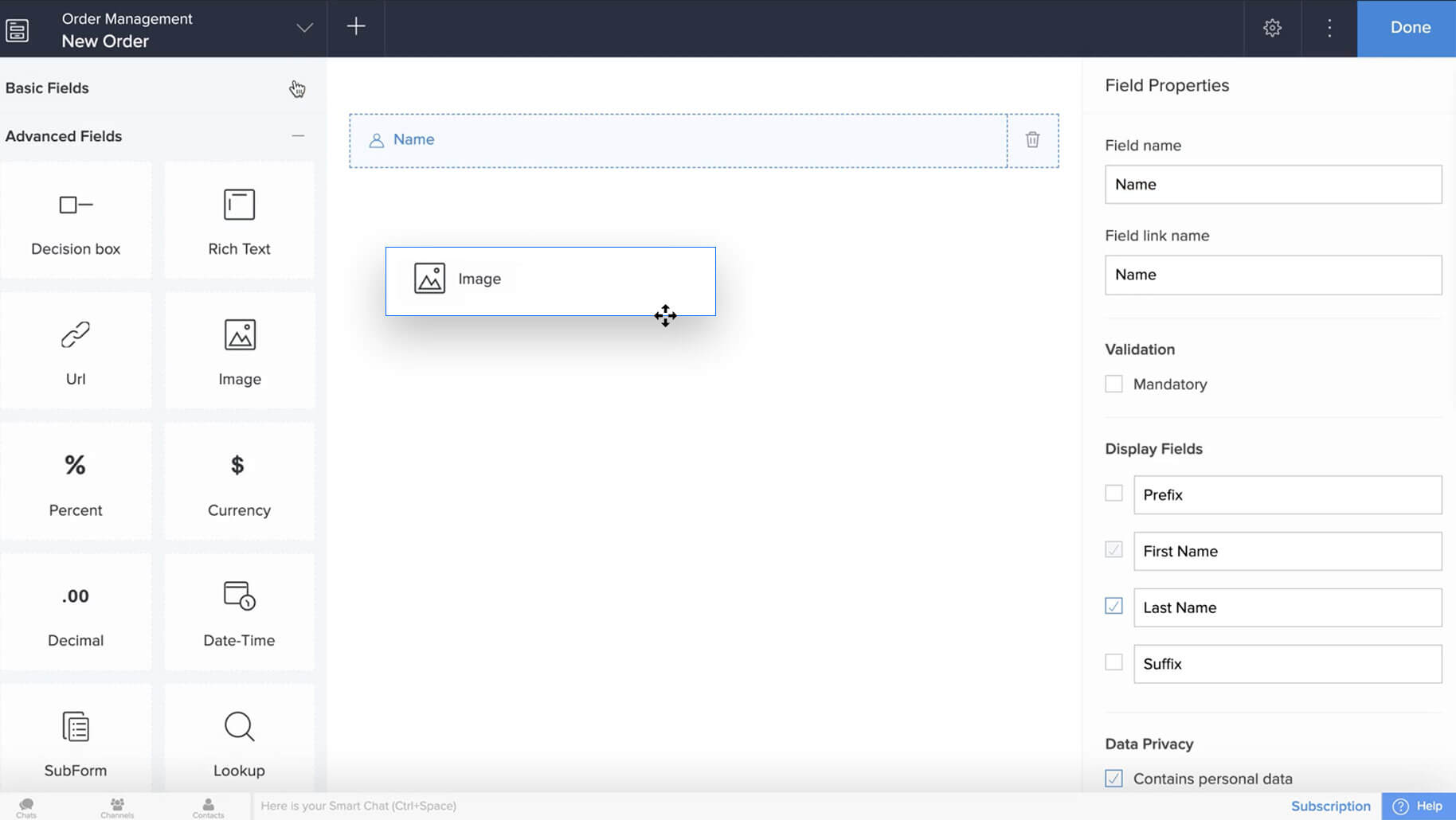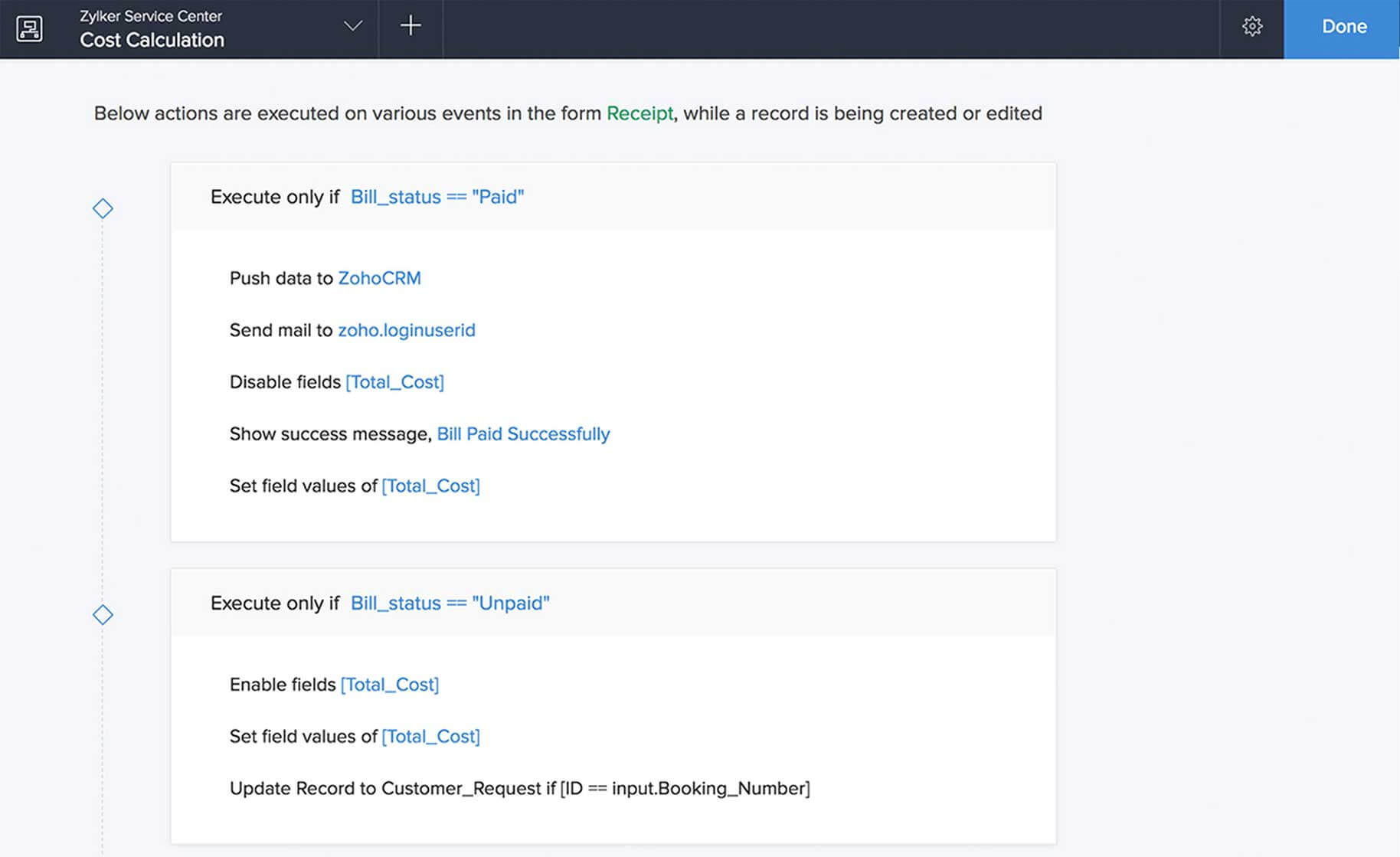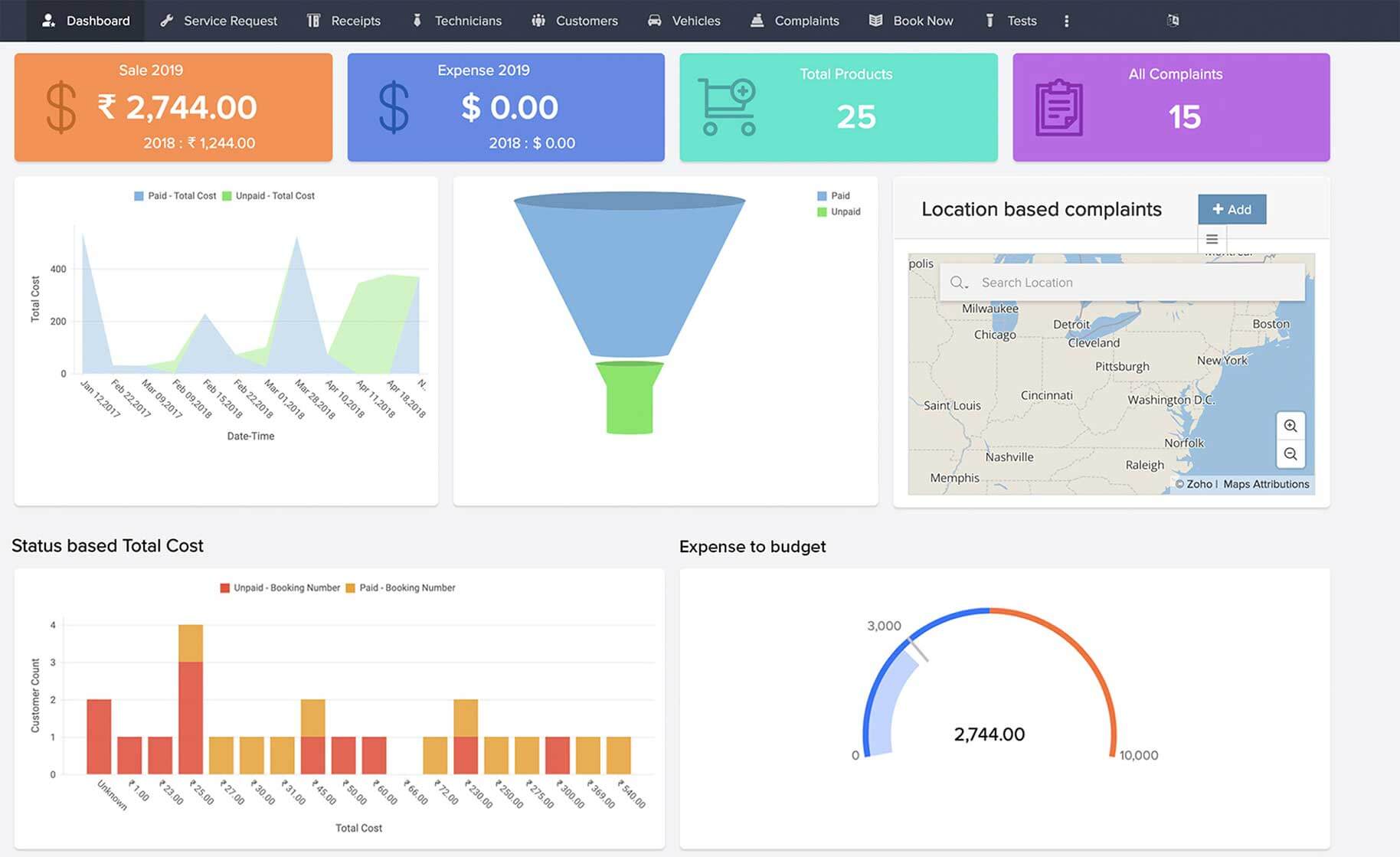 Integrate everything
Never switch tabs again. Connect every piece of software you use and run your business from one platform. Converge massive datasets from multiple sources—databases, APIs, legacy ERPs, and cloud services—into insightful web and mobile-ready dashboards.
Speed to market
95% of our customers implement Zoho Creator in less than a month.
Faster at every stage
Zoho Creator
No setup
Rapid development
One-click deployment
No maintenance
according to our customer journey study
Game changing results
Gain the competitive advantage of Zoho Creator.
Zoho Creator has given us extraordinary agility in the market. Whatever the need, we can build, deploy, and sell it with a relatively tiny go-to-market timeline and cost model. It's the ability to say to any client: "Yes, we can do that." That's a super power.
-Shelby Spencer, CTO Briotix
68%
development time saved
Our company turned into a digital army when they realized the possibilities with Zoho Creator and started creating applications themselves. I was so delighted when non-programmers from our HR and accounting team developed their web and mobile applications with minimal help from IT.
-Jojo Guingao, VP Aboitiz
The net savings resulting from the replacement of our existing ERP with Zoho Creator's Warehouse Management app alone hit £13000 per financial year.
-Rachel McCartney, IT Manager, Courier logistics
90%
increase in core business
Global presence
Worldwide locations and the expertise necessary to help you transform your organization.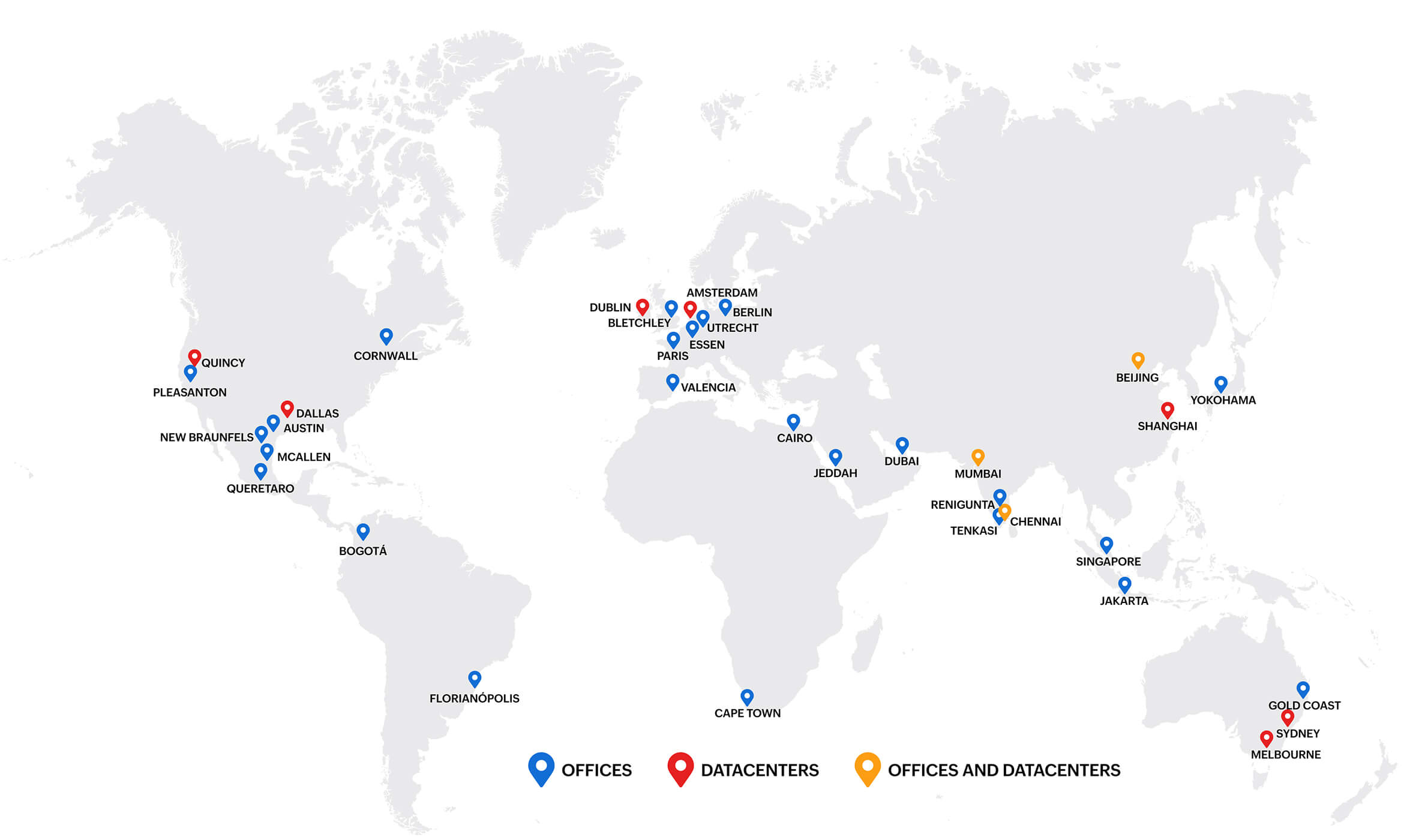 China
Beijing
Shanghai
Hongkong
Australia
New South Whales
USA
Texas
Dallas
Quincy
California
World-class hosting
Leave IT to us. We power apps for the Fortune 500— your apps run on the same infrastructure as theirs.
1.5 billionRequest a month
99.9%Monthly uptime
High availability
Autoscaling
Fault-tolerant systems
Best-in-class backup
Quick disaster recovery
Uninterrupted service
Uncompromising security
Built-in enterprise-grade security, compliance, and governance controls for all your applications.
ISO/IEC 27001
SOC 2 TYPE II
GDPR
Secure sharing

Decide who gets to see what. Restrict access based on hierarchy by specifying user roles and their field-level permissions, so users access only the data relevant to them.

Data encryption

Data integrity is important to us—that's why we encrypt your data at rest, in transit, and during backup with strong ciphers like AES_CBC/AES_GCM, 256 bit/128 bit keys, and TLS 1.2 protocols. 

Simplified authentication

Centralize access at scale by managing users from Active Directory and LDAP and enabling them to login with Single Sign-On— one username and password for all their applications.
We're with you every step of the way
We analyze your business challenges, technical framework, and stakeholders' needs to recommend how you can most effectively use our platform across your enterprise.
End-to-end business consultancy
From analyzing feasibility through implementing the solution—and following up on any needs you may have afterwards—a team of qualified Zoho experts are always at your service.
Role-specific training
Customized training for your employees from our product experts. 
Developer training
Admin training
User training
Premium support
Personalized attention to your business needs
Access to highly skilled engineers all day, all year along
Annual in-depth review of your Zoho Creator apps
Reports with recommendations to improve performance