Retail management software on Zoho Creator
Zoho Creator is a multiplatform application builder with low-code capabilities that enables anyone to build applications for unique business processes. It enables businesses to deliver retail applications faster and digitalize their retail management processes end-to-end. Whatever type of retail management app you build on Zoho Creator—basic or business-critical, one user or hundreds—security, flexibility, and auto-scaling are all built-in.
SIGN UP FOR FREE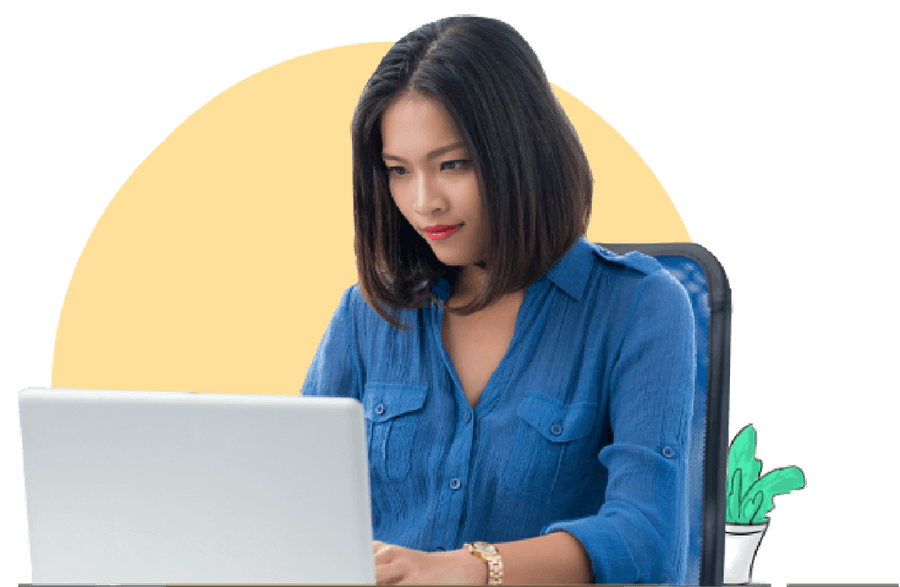 Retail software features you'll appreciate
Intuitive
Offers a visual drag-and-drop interface with ready-to-use code snippets and templates that help you roll out applications 10X faster.
Rapid customization
Lets you update applications and customize workflows in real time, so you can quickly adapt to changing market and customer demand.
Native mobile apps
Zoho Creator automatically configures your apps for iOS and Android, without requiring any extra code.
Role-based sharing
Retain control and visibility of your apps while sharing it with others. Restrict access based on hierarchy or location.
Keep up on stock

Save on inventory costs and get notifications for low inventory levels and expiring items. Automate ongoing tasks, like generating purchase orders and sending invoices to customers, to minimize error and save time.

Simplify scheduling

Spend less time tracking employee attendance and filling shifts. Schedule shifts in advance and automate timesheet and payroll processing, so you can spend more time interacting with your customers.

Turn first-time customers into regulars

Re-engage with customers to strengthen existing relationships, rather than spending time and effort creating new ones. Integrate with Zoho CRM to automatically capture customer details and offer personalized discounts, notifications about sales, and loyalty program rewards.

Get insights to boost your sales

Eliminate the guesswork from business with real-time data at your fingertips. Identify your popular products and customer buying patterns to build strategies that increase foot traffic to your stores.

Expedite in-person purchases

With a POS system, you won't need to double-check inventory lists or reconcile your cash register. Each time a customer checks out, the app automatically records their information and updates your inventory. You can also use barcode scanners, customer-facing displays, and e-signatures to enhance the purchase experience.
Finding success with our custom retail solutions
Marionnaud: Luxury Cosmetic and Perfume Retailer
1
platform to keep them connected—Zoho Creator
"We're a company that is growing very fast and Zoho Creator is growing with us. I recommend Zoho Creator for its adaptability and for its simplicity."
Simone Mangili, Founder & General Manager
Get started now with our prebuilt software suite for retail
Ordering goods and packaging, re-filling inventory, automating purchase orders and invoices—take care of your backend operation fundamentals with our suite of applications for retail. Just install them and customize them to match the unique needs of your retail landscape.
Frequently Asked Questions
What are retail software solutions?
Retail software solutions are software products that enable retailers to efficiently manage all aspects of their business. Most retail management software solutions include modules such as inventory management, Point of Sales (POS), Purchase Order Management, Retail Accounting, and more.
Benefits of retail management software
There are many benefits that retail management software offers to an organization. Here's are some of the most important ones:
Automation - Retailers can automate all their repetitive and time-consuming tasks, such as billing, accounting, inventory audits, returns processing, purchasing, and more, and focus on what's important.
Real-time visibility - Most retail software provides its users access to real-time reports that help them keep track of inventory levels, sales trends, customer buying patterns, marketing campaigns, and more, and help them make meaningful decisions.
Superior customer service - Retailers can expedite checkouts using barcode scanners, customer-facing displays, and e-signatures. Quickly analyze customer buying patterns and offer up-sells and implement automatic discounts.