Retail management software on
Zoho Creator
Zoho Creator is a multiplatform application builder with low-code capabilities that enables anyone to design, develop, and run any business software they need. With Zoho Creator, retailers can deliver retail applications faster and digitalize their retail management processes end-to-end. Whatever type of retail management app you build on Zoho Creator—basic or business-critical, one user or hundreds—security, flexibility, and auto-scaling are all built-in.
Sign up for free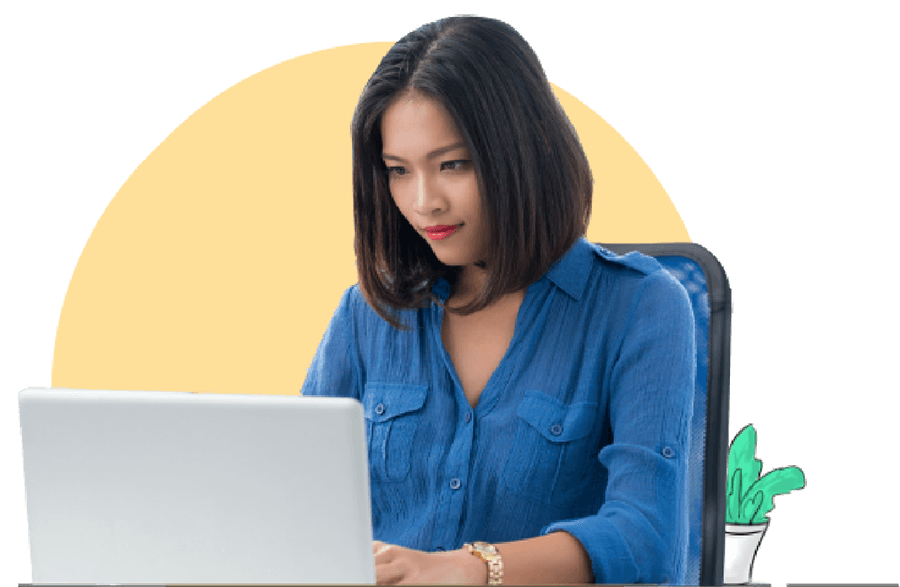 Latest tech to help you grow your retail business
Keep up on stock
Save on inventory costs and get notifications for low inventory levels and expiring items. Automate ongoing tasks, like generating purchase orders, inventory auditing, and sending invoices to customers, to minimize errors and save time.
Simplify scheduling
Spend less time tracking employee attendance and filling shifts. Schedule shifts for your employees in advance and automate timesheet and payroll processing, so you can spend more time interacting with your customers.
Turn first-time customers into regulars
Re-engage with customers to strengthen existing relationships, rather than spending time and effort creating new ones. Integrate your retail software with your CRM system to automatically capture customer details and offer personalized discounts, notifications about sales, and loyalty program rewards.
Get insights to boost your sales
Eliminate the guesswork with real-time data at your fingertips. Identify your popular products and customer buying patterns to build strategies that increase foot traffic to your retail stores.
Expedite in-person purchases
With POS software, you won't need to double-check inventory lists or reconcile your cash register. Each time a customer checks out, the app automatically records their information and updates your inventory. You can also use barcode scanners, customer-facing displays, and esignatures to enhance the purchase experience.
Customer Success Stories
La Cháchara - An ecommerce company based out of Mexico
"Before using Zoho Creator, our monthly earnings were $10,000. Now our productivity has increased tenfold, and these days we're up to $100,000 a month! We recently managed to reach our first annual $1M in sales, and reached a total sales figure of 50M pesos, which equates to about $2.6M. This is something we are very proud of."
Oscar Isaias Garcia,
Founder, La Chachara
READ MORE
deSIAM - A retail manufacturer specializing in Thai ingredients and meals
"The value that Zoho Creator adds to our business is priceless. We just cannot quantify it. There are no data discrepancies or errors anymore, and our customer satisfaction is worth more than money. The database, the integrations, the support—everything is beyond excellent. Zoho really changed our lives."
Herve Haurie,
Managing Partner, deSIAM
READ MORE
Custom apps for your retail business operations
Whether you own a single shop or run a chain of stores, digitizing your processes can help you improve productivity and provide a seamless customer experience. Watch this webinar to learn how to use low-code to create custom applications that can help you manage store administration.
Watch a video
Get started now with our prebuilt retail software
Ordering goods and packaging, refilling inventory, automating purchase orders and invoices—take care of your backend operation fundamentals with our suite of applications for retail. Just install and customize them to match the unique needs of your retail landscape.
Buying and selling made simple with Creator's custom retail software solutions
Sign up for free
Frequently Asked Questions
What are retail software solutions?
Retail software solutions are software products that enable retailers to efficiently manage all aspects of their business. Most retail management software solutions include modules such as inventory management, point of sale (POS), purchase order management, retail accounting, and more.
Benefits of retail management software
There are many benefits that retail management software offers to an organization. Here's are some of the most important ones:
Automation

- Retailers can automate all their repetitive and time-consuming tasks—such as billing, accounting, inventory audits, returns processing, purchasing, and more—so they can focus on what's important.

Real-time visibility

- Most retail software provides its users with access to real-time reports that help them keep track of inventory levels, sales trends, customer buying patterns, marketing campaigns, and more, to help them make meaningful decisions.

Superior customer service

- Retailers can expedite checkouts using barcode scanners, customer-facing displays, and esignatures. Quickly analyze customer buying patterns to offer upsells and implement automatic discounts.
Can you build POS software on Zoho Creator?
Yes, you can build a POS system on Zoho Creator. You can add features such as omnichannel payments, automatic low-stock alerts, instant invoicing, and streamlined refund processing; and say goodbye to cash register and stock lists. Creator also provides you with prebuilt POS software that you can install and use right away.
How can a low-code platform benefit a retailer?
Low-code platforms help you build custom applications and tackle growing challenges, such as strict budgets, inability to implement technology faster, complex legacy systems, and lack of access to data/insights. It helps retailers build and deploy retail solutions faster and at a much lower cost. Low-code platforms abstract the complexities of traditional development and enable retailers to automate complex processes and integrate with third-party services and payment gateways.
How can I get started with Zoho Creator for retail management?
Zoho Creator has a 15-day trial period, where you get to access all our premium features. You can get started with Creator by signing up here or visiting the sign-up page.