What is professional services automation software?
Professional services automation (PSA) software is designed to assist service-based companies that offer services to their customers mostly on a project or per-hour basis. It offers features that allow professional service firms to manage most of their day-to-day tasks efficiently and deliver customer projects on time, on budget, and according to the customer's requirements. With professional services automation (PSA) software in place, service firms don't have to waste time (or money) learning multiple disconnected tools to manage different parts of the project lifecycle; they can manage it all on a single system.
Who can benefit from PSA software?
All service-oriented firms can benefit. To list a few: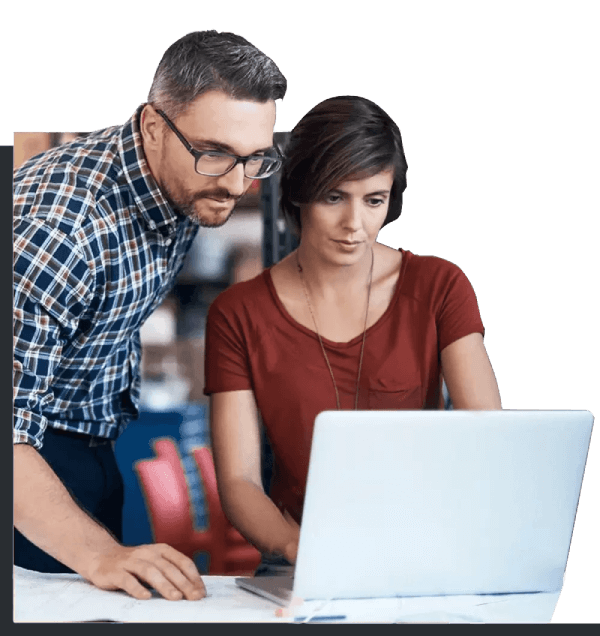 Creative and marketing agencies
Consulting companies
Architecture and Engineering (A&E) firms
Accounting teams
IT service providers & resellers
Legal firms
The rising need of Professional Services Automation (PSA) Software
Professional service firms (PSFs) have a unique set of challenges—maintaining project margins, controlling cash flow, recruiting and retaining the right talent, and more. Plus, emerging technologies and shifting customer expectations are putting pressure on these firms to speed up their services and be more agile. A modern PSA software solution enables service firms to strike a good balance between maintaining operational efficiency and providing a valuable portfolio of services to customers.
How can you benefit from professional services automation (PSA) software?
Less administrative work
Improved resource utilization
Higher customer satisfaction
Better visibility throughout project lifecycles
Faster billing cycles
Improved data entry and forecasting accuracy
Zoho Creator: an end-to-end custom PSA platform
Zoho Creator is a low-code application platform (LCAP) that empowers businesses to develop custom applications faster. It offers intuitive builders and ready-to-use code snippets and templates that make it easy for anyone to develop purpose-built apps without depending on their IT teams. Equipped with a platform like Zoho Creator, your firm can build an end-to-end customized PSA solution that'll help you manage and automate various aspects of your project lifecycle, keeping everything available and connected in one place.
Stay up-to-date with all your projects
Keep track of all your projects effortlessly from start to finish with a unique project management module in your custom PSA software. Monitor project status, resource demand, customer interactions, and costs all from a single place. You can also set milestones to trace progress over a period, and get notifications when a goal is met.
Increase productivity with workflow automation
Automate the repetitive tasks involved in managing projects to free up time and reduce back-office costs. Make use of built-in features, such as if-then conditions, loops, and ready-to-use field and form actions—and automate processes like project billing and invoicing, sending reminders to employees on deadlines, scheduling client meetings, and much more.
Stay future-ready with accurate forecasting
With easy-to-interpret dashboards and reports in your custom PSA, you can get a quick view of your resource utilization needs, project progress, open issues and tasks, financial health, and much more. Leverage Zia, Zoho's conversational AI assistant, to forecast resource demand, revenue, margin, and cash flow for projects in your pipeline.
Measure your team's productivity efficiently
With a custom PSA solution built on Zoho Creator, identify who's over-scheduled and who's on the bench, and plan your upcoming projects accordingly. You can easily create calendar reports, task lists, timesheets, and built-in time trackers, making it easy for your consultants and employees to update their daily work from wherever they are.
Assign the right resources to your projects
With all your resource information organized in a single place, you no longer have to sift through hoards of spreadsheets to find the right resources for your projects.
Maintain real-time financial visibility at all times
Ensure your individual projects are on track and your overall business is growing profitably in real time with easy-to-read graphs and reports. Monitor profit margin, project expenses, and related financial details on the go. In addition, you can easily integrate with the payment gateway of your choice to automate your entire billing process.
What our clients say about us
"I think the big difference with Zoho Creator versus any other application is that it's custom-made. It's more like a predefined playground in which you can be more agile, faster."
Jean Francois Renaud,
Cofounder, Adviso
"We needed a tool that would enable us to quickly develop a custom application based on our unique workflows. We found what we were looking for in Zoho Creator. Using Creator, we developed CIDA, a platform for aged-care providers, which helps them collect and analyze data with ease."
Katrina Bailey,
Director, BCT
"We didn't face great challenges in switching to Creator because, once built, it was child's play for our teams to work on the app. It gave us minimal scope for manual errors and much greater accountability."
Gopi Krishna P,
Chartered Accountant, Zyenac Solutions
Watch a video
Webinar
Customer case study
To thrive in this highly competitive market, it's crucial that professional service firms adapt their processes and operations to support a more digitized business model. Watch this webinar to learn how low-code platforms can help you just do that—and do it more cost-effectively. Book your slot now:
Watch now
See why thousands of professional service providers like you choose Zoho Creator
Don't pay hefty sums for off-the-shelf PSA software! Create a customized solution that fits your exact needs at a much lower cost.
Creator offers an intuitive drag-and-drop workflow builder, making it easy for anyone to automate mundane tasks, alerts, and complex workflows.
Empower your customers with access to self-service portals so that they can view project status, submit new requests, and provide real-time feedback.
Leverage Creator's 600+ premade integrations, and even create custom integrations to connect your PSA software with your entire ecosystem.
Zoho Creator provides all the necessary security framework and granular governance tools to protect your privacy and secure all of your documents and data.
Choose a pricing plan that suits you and we'll take care of everything else—regular platform updates, adding new features, and app maintenance.
Try our suite of prebuilt service automation software
Take your business to new heights with a custom PSA software
Sign up for a 15-day free trial and explore Zoho Creator, no credit card required.
Sign up for free
Frequently Asked Questions
How is Zoho Creator different from other PSA software available on the market?
Zoho Creator is a low-code platform that gives professional service organizations the ability to build a customized all-in-one service automation solution. Unlike off-the-shelf PSA software that has limited integrations and customization options, Zoho Creator enables you to modify your PSA solution at any time based on changing market trends or customer demands. With more than 14,000+ customers worldwide, Zoho Creator is an industry-leading application development platform suitable for professional service businesses of all sizes and types.
Will the solution built on Creator include all the features needed in PSA software?
Yes! Based on your business model, you can create a solution that includes all the core modules of typical PSA software required to ensure successful project delivery and client satisfaction—human resources, project management, resource management, billing, reporting, and more. The solution you build on Zoho Creator will also pass crucial criteria that are considered top considerations when selecting a PSA platform:
Option to deploy on cloud or on-premise
Ability to integrate with your existing CRM system
Ability to access data and share information on the go
Ability to integrate with your existing ERP or billing system
Users can create real-time reports and dashboards
Will the PSA solution built on Creator provide the "real-time" analytics that my organization needs?
Yes, our platform offers powerful BI and analytics tools that can help you and your team get accurate and up-to-date insights. You can build a PSA solution that allows you to import data from multiple data sources, create custom dashboards and reports, add any number of charts, widgets, and pivot tables, and make your data easy to understand.
Does the PSA solution built on Zoho Creator enable you to efficiently collaborate with clients?
Zoho Creator offers a feature (add-on) known as an online self-service portal that enables customers and business partners to interact with your company's products, services, and information. You can build customized professional services automation software on our platform and also create customized portals for your clients so they can track the progress of their projects, submit requests, and provide feedback.
Does Creator support native iOS or Android development?
Yes! With Zoho Creator, your PSA solution would be automatically supported on iOS and Android devices. We have you covered across the mobile application development lifecycle, from application architecture and UI/UX to advanced workflow automation and performance monitoring.