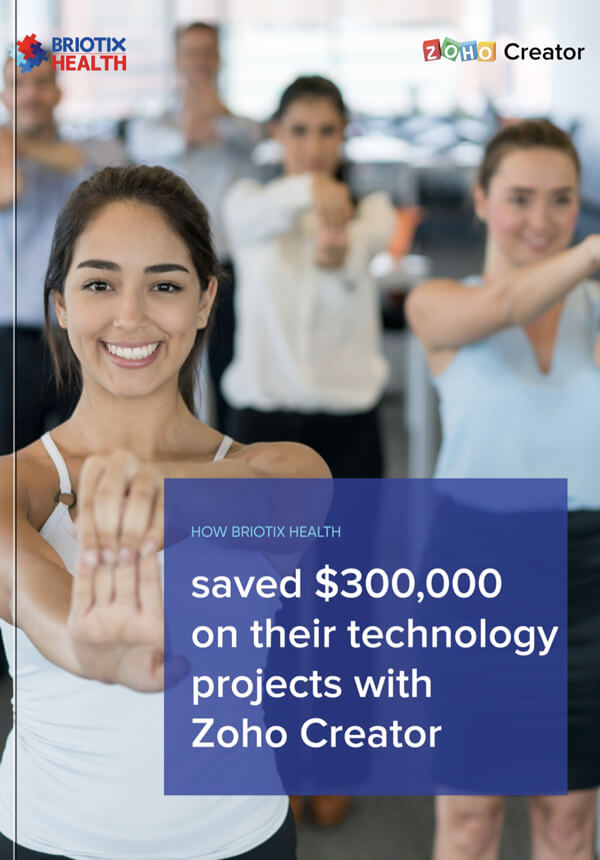 "We're really handling everything—it's all of our service documentation, invoicing, how we pay people, and all the other core areas of operations. Zoho Creator created an environment we could succeed in."
Shelby Spencer,CTO, Briotix Health
Automate HR processes end-to-end with a low-code automation platform
Employee onboarding and offboarding
From hiring to retiring, facilitate entire careers with minimal supervision or manual work. Accepting applications online, personalizing employee portals, and getting newcomers started with their teams, can all be done from the convenience of a custom HR management software.
Employee management
Access employee profiles and details with the click of a button. Efficient layouts minimize the need to sift through huge databases and let you manage employees from a few simple dashboards. Details like employee ID numbers, contact details, and much more, can be stored and accessed easily through centralized HR solutions.
Attendance tracking and asset accountability
Managing many employees comes with a substantial amount of attendance tracking and resource distribution. Set up an organized HR managment solution for tracking attendance and gadgets, along with details such as asset type, and distribution and collection dates.
Project tracking
The project tracker is designed to give you a comprehensive overview of spending, tasks, timesheets, and more, without the need to physically check on employees. This application ensures HR teams can complete all their tasks on time, every time, with complete visibility.
Switching to Zoho Creator is simple
Our HR automation platform can help your team regardless of your current setup: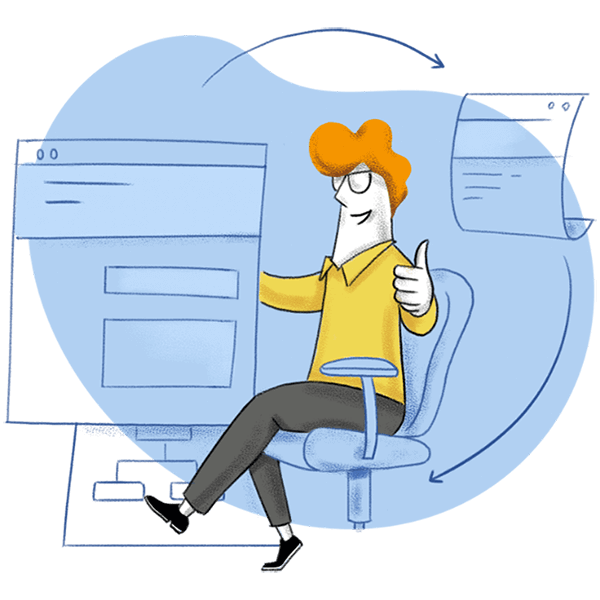 Paper-based systems
If your team is reliant on a paper-based system, you can easily replicate a Creator application to handle the same processes, using our drag-and-drop form builder—and you won't need developer experience to do it.
Spreadsheet systems
If your team works with a lot of spreadsheets—and are finding it difficult to collect and collate data into one unified version—Zoho Creator lets you convert your spreadsheets into apps in a matter of minutes.
Traditional systems
If your team has to wait weeks or months for IT to build a project-based application or a quick form, Creator gives you the power to do it yourself. And don't worry, Creator applications can be built or tweaked with minimal technical knowledge.
Top brands

create on our platform
Try our prebuilt software solutions to automate HR processes
Frequently Asked Questions
What is HR process automation?
HR process automation is the process of automating all the time-consuming and document-centric tasks in the HR department by using human resource process automation software. Organizations can automate tasks such as onboarding, payroll, leave approval process and so on. With HR process automation software in place, HR personnel can depend less on paper-based systems and spreadsheets, and spend time on important tasks.
What HR functions can be automated?
The following functions in the HR Department can be automated:
Employee Onboarding
Recruitment
Leave request and approvals
Performance management
Attendance tracking and asset accountability
How do I automate my HR department?
If you are looking at automating certain processes in your HR department, you can first start by implementing the right HR automation solution for your organization, or build one on your own using a low-code platform. Once you've identified the software that will help you automate these processes, the next step would be to identify all the labor-intensive, repetitive tasks, and map-out the process from start to finish. This can help you identify data that needs to be collected, the stakeholders involved, and different check-points.