Why is data management important?
Every business needs to collect, validate, analyze, protect, and process data from various touch points—learning, training, customer service, sales, CRM, and more—across an organization. A well-managed database helps businesses excel in delivering value to their customers, thereby driving sustainable growth.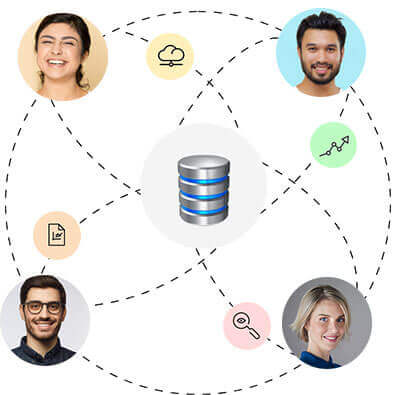 The purpose of data management software is to:
Validate and organize unstructured data
Unify data across the company and break down silos
Simplify data analysis and make data actionable
Maintain data accuracy and quality
Ensure high availability and disaster recovery
Govern how data is used and accessed by people
Secure data and ensure data privacy
The need for cloud data management software
Every business transaction generates a wealth of data that can be used to optimize processes, improve customer experience, and enhance product design. Yet most of it is left unused due to inefficient storage and organization. With a data management solution, you can tap into this data to propel critical business decisions.
"Nearly 97% of business data sits unused."

Benefits of using data management software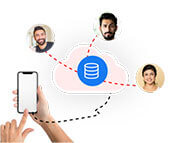 A single source of truth
Data dispersed across departments and tools can be hard to make sense of. A data management solution brings all your data together on a single platform, giving your team a 360-degree understanding of your data and customers.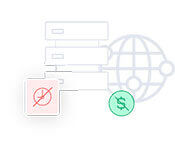 Reduced time and cost
A data management solution automates most aspects of the data management process, such as data validation, reporting, backups, and even data creation, updation, and deletion in your systems. Eliminating these manual processes enhances operational efficiencies, lowers costs, and minimizes the risk of error due to human intervention.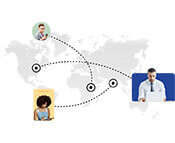 Multi-user data access
Cloud-based data management software ensures that information is instantly accessible on multiple devices, allowing users in different locations to access and work on the data concurrently.
Key features of data management software
Easy, fast, and flexible data management software
Zoho Creator blends enterprise-grade data management with low-code technology, enabling you to create applications for your team's needs. Our platform approach ensures a unified data model across your enterprise, eliminating piecemeal management of multiple technologies, and helping to control costs.
Fully customizable online database
With our drag-and-drop builder, you can instantly create and publish forms that can capture over 30 types of data, like locations, signatures, and QR and barcodes.
Explore Databases
Easy migration from other databases
Migrate from MS Access, FileMaker, and many other databases in just a few clicks. You also get an edge from AI-powered data cleansing when you import from files, the cloud, APIs, and databases into Zoho Creator.
40+ charts for data visualization
Showcase your data as a line, bar, bubble, map, timeline, or more. You can also converge information from various apps and display them on your dashboards.
Explore Analytics
Set up data operation rules, workflows, and alerts
Add, delete, or update information in your database based on custom actions you define. Schedule emails and reports to alert you when outliers or anomalies happen.
Explore Workflows
Granular data sharing and security controls
Grant access rights based on an individual's job or role with the data. Zoho Creator supports federated logins and enterprise-grade SAML SSO, AD, and multi-factor authentication, so IT can grant access faster and more securely.
Integrate extensively
Easily connect Zoho Creator with your CRM, ERP systems, databases, and the other tools you already use. Once integrated, you can perform various actions across your systems directly from Zoho Creator.
Explore Integrations
Telecom giant, MTN, manages its procure-to-pay data on Zoho Creator
"If you want to be agile, have a non-complex solution, and go live quickly, without having integration and implementation complexities, then Zoho Creator is the perfect solution."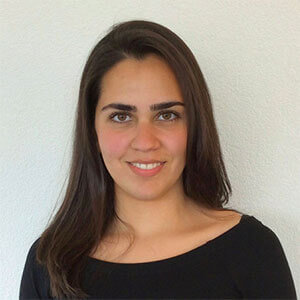 Laila Kakar, Lead data scientist MTN
Learn more
Frequently Asked Questions
Does Zoho Creator support the importing/migration of data in spreadsheets?
The data import feature allows anyone with an existing database on spreadsheets to easily upload them, and Creator will simultaneously build an application on the same model. There are also a set of smart data import features that enable users to cleanse, refine, and group data at the time of upload. For more details on this, please head here.
Can I build an online database with Zoho Creator?
Both cloud- and server-based storage are available to suit the needs of your business. The cloud-based option, by its nature, contains no expensive hardware or equipment. Server-based storage is also available, offering full operations support.
How do I get started with Zoho Creator?
Zoho Creator has a 15-day free trial of all premium features. You can get started by signing up here.