Key advantages
Productivity improvements

Eliminating duplication of data

Reduction in transaction time

Additional revenue generation
"We've seen a 40% increase in productivity, giving us the opportunity to tap into an additional revenue of $1M. I'd definitely recommend Zoho Creator to anyone in the business, regardless of the industry. Any company can use it to automate their business processes and be more efficient."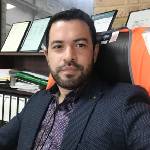 Muhammed Majid,
Senior ICT Project Manager, Shine Auto Parts WA
Multiple disparate systems eliminated with Zoho Creator
Earlier the team used multiple apps, like Google Calendar to book jobs for mechanics, Google Maps to capture the customer address, and physical books to capture customer signatures, customer details, and payment details. It was a tedious process to track and consolidate all the data across teams using multiple platforms. For seamless operations, internal processes had to be digitized.
Previously, since most processes were manual and all the data was stored in physical books, tracking customer data or vehicle details was very time-consuming and difficult. A robust system had to be deployed—one that could handle all this information in one place, rather than juggling multiple disparate systems.
The top 3 features that I like about Zoho Creator are:
Ability to completely customize and create notifications and workflows.
Ease of integration with other apps using RestAPI connections.
User friendly UI that enables us to make custom dashboards and reports.
Hadi Rezai,
IT/Database Manager, Shine Auto Parts WA