What is data automation?
Data automation is the process of uploading, processing, and maintaining data using software, instead of performing each task manually. If your organization deals with huge volumes of data that needs frequent updating or manipulating, and is coming from multiple sources, then data automation software can save you significant time and money.
Automate data processing in a few clicks
Zoho Creator is a low-code, data automation platform that offers a variety of options to automate your everyday data manipulation tasks. Check out the video below!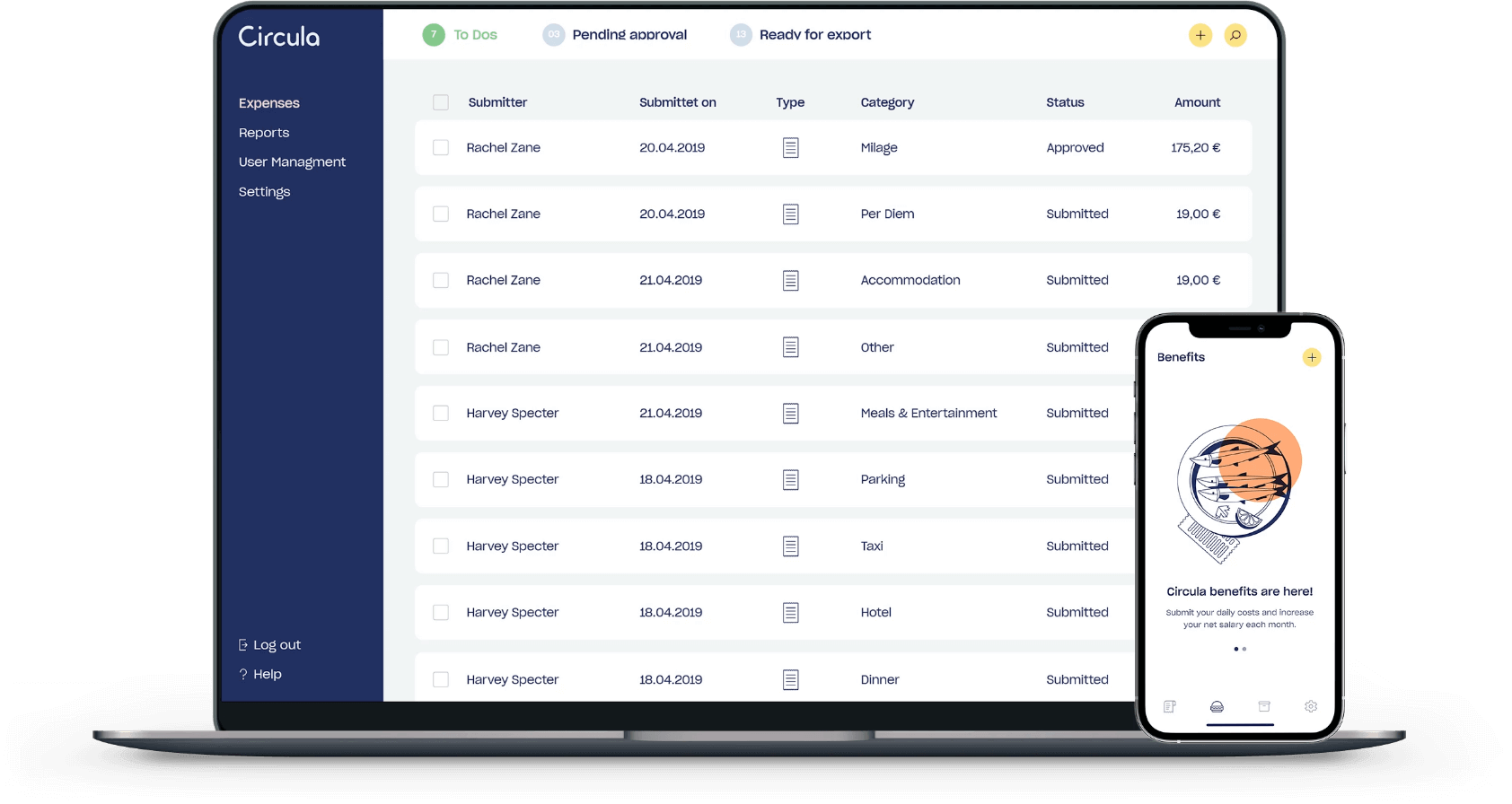 Built for speed, agility, and efficiency
Take routine tasks off your plate
Let Zoho Creator update your CRM, assign tasks, generate invoices, send emails and reports, and do almost anything else you need—so you can focus on the more important work.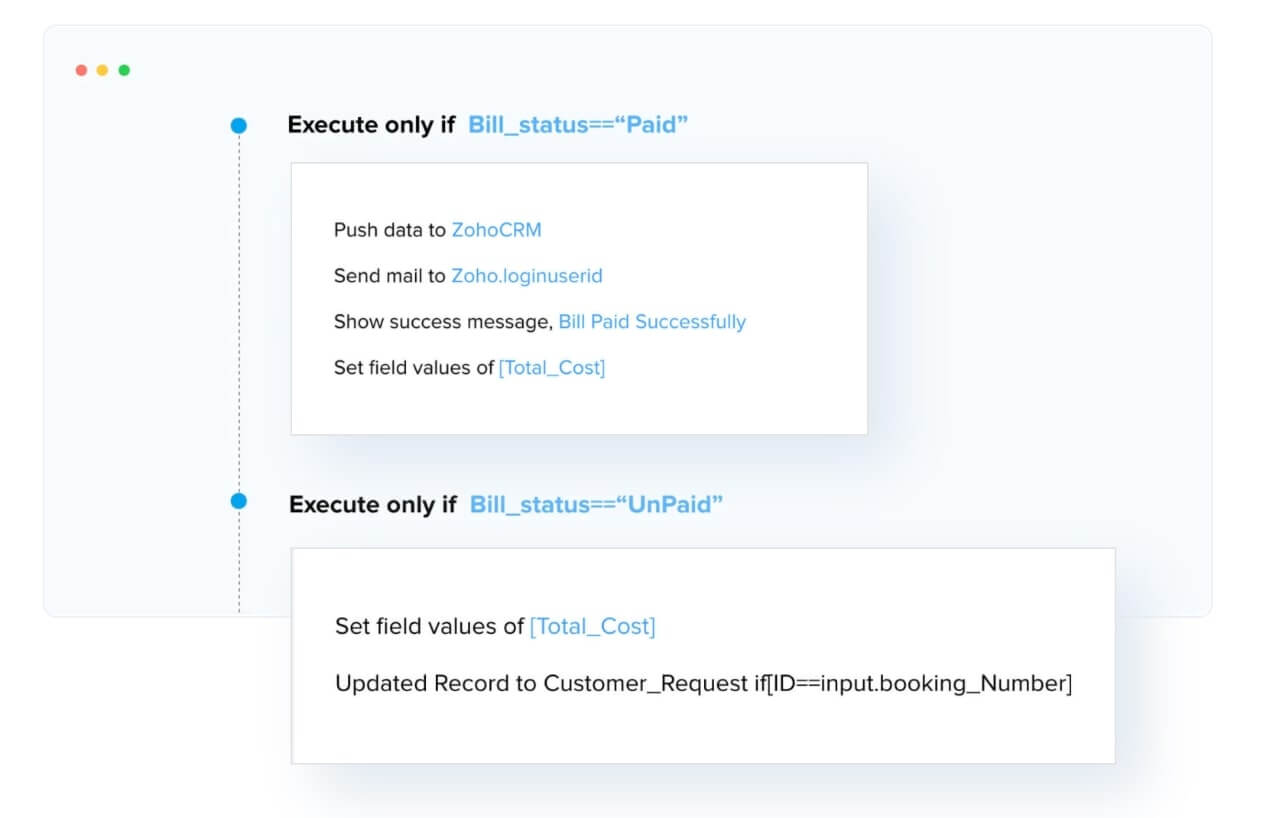 Get insights from Zia—your AI assistant
Ask questions in natural language (plain English) and get powerful insights instantly. If you say, "show me my revenue," then Zia will understand your question, interpret it, and generate the most appropriate chart from the relevant table.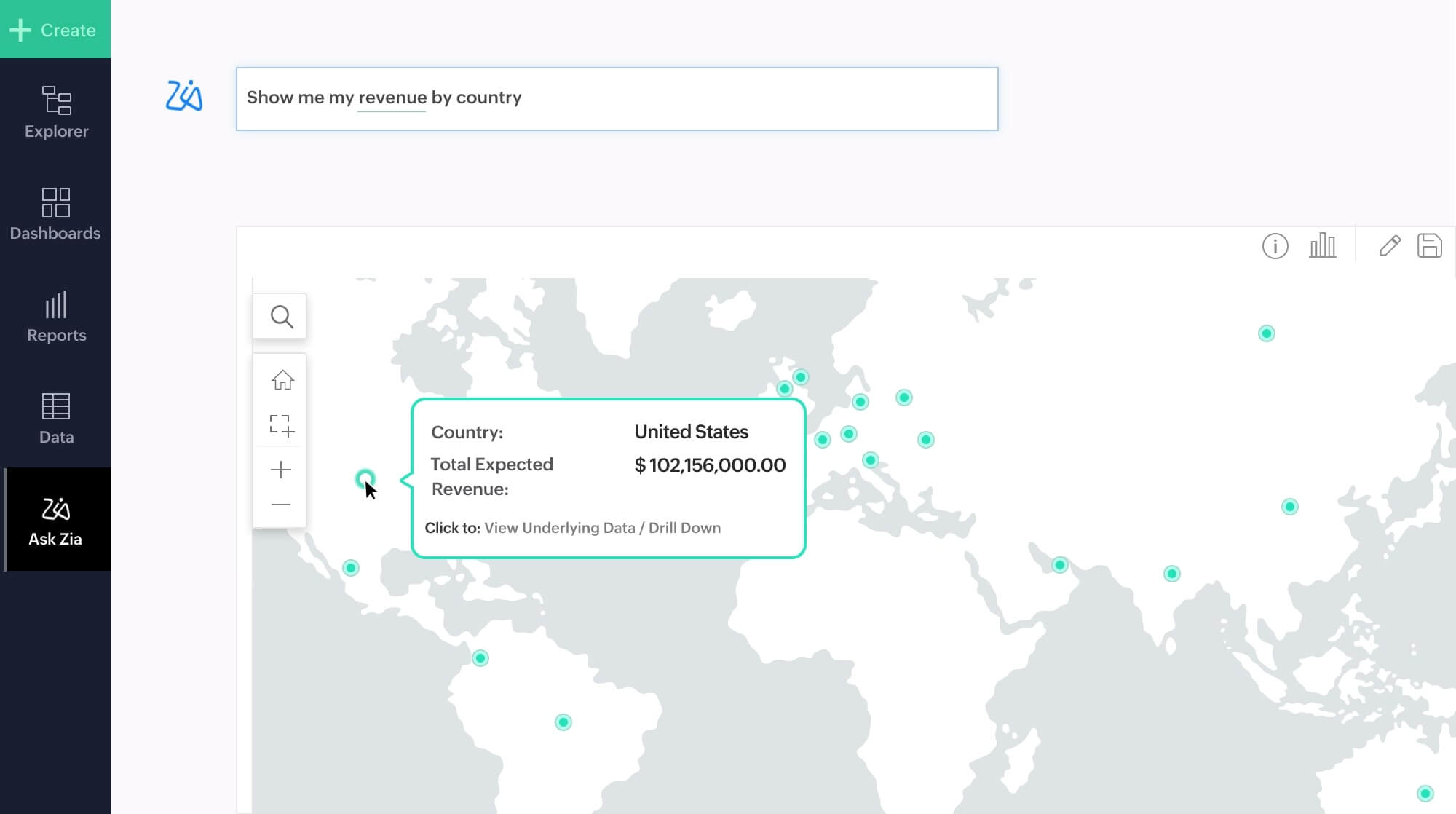 Keep your global database updated
Execute scripts whenever a new record is added or when an existing record is modified or deleted. Dynamically alter a form when it's loaded, and write action scripts for custom validation.
Learn more
Perform data operations at the tap of a button
Build a powerful UI by wrapping scripts with various GUI actions. Take your applications to the next level with desktop and mobile-specific user experiences.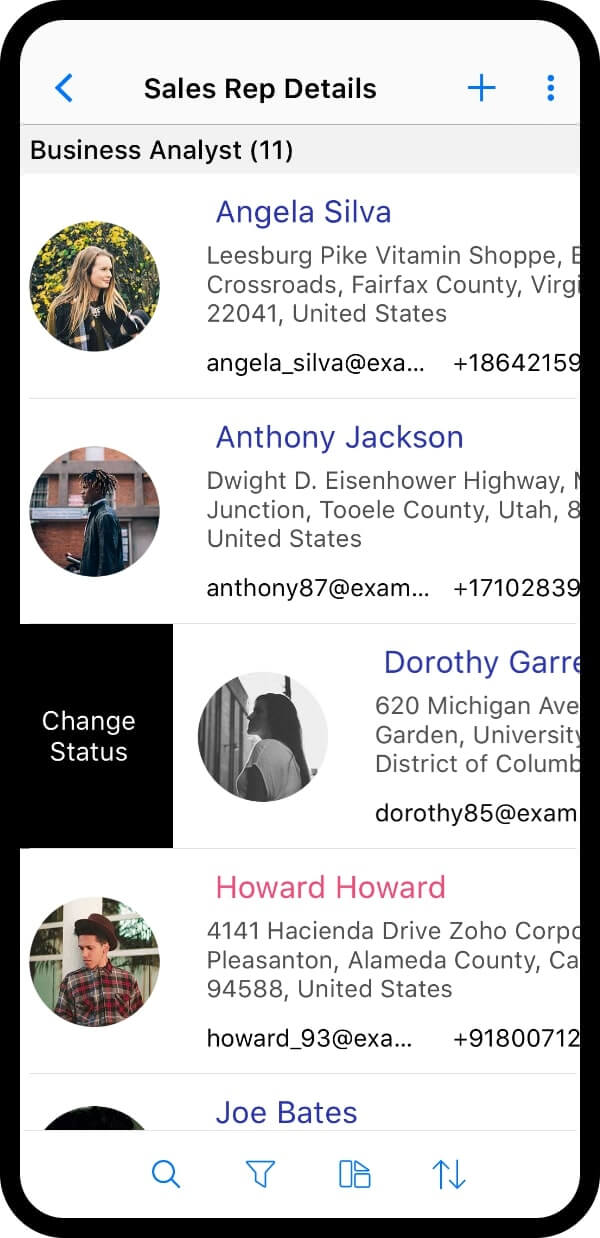 Automate status-based actions
Trigger actions according to the status of records. Simply choose how you want a workflow to start, then build the next steps that decide what happens next. Send personalized emails, update fields, and push and pull data from other apps you use.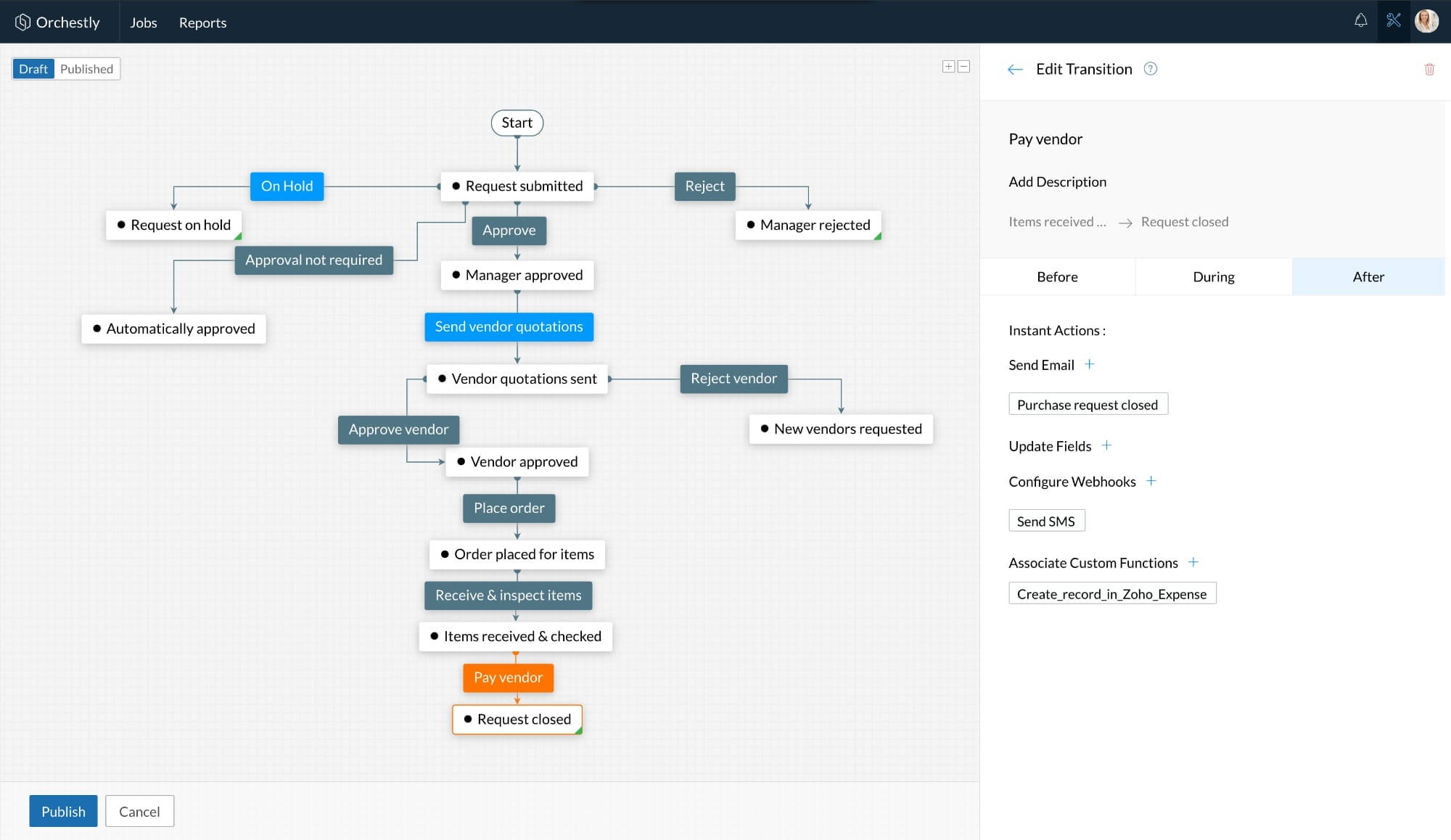 Execute data and process checks through workflows
Reduce errors through validation rules and ensure that data is organized in a structured format. Having an automated data validation process helps business users focus on analyzing data rather than preparing it.

Automate data processing in your other apps and services
Extend data automation to other systems in your organization by integrating them with Zoho Creator. Use flows, reusable connections, and APIs to connect your apps and ensure an uninterrupted flow of information between them.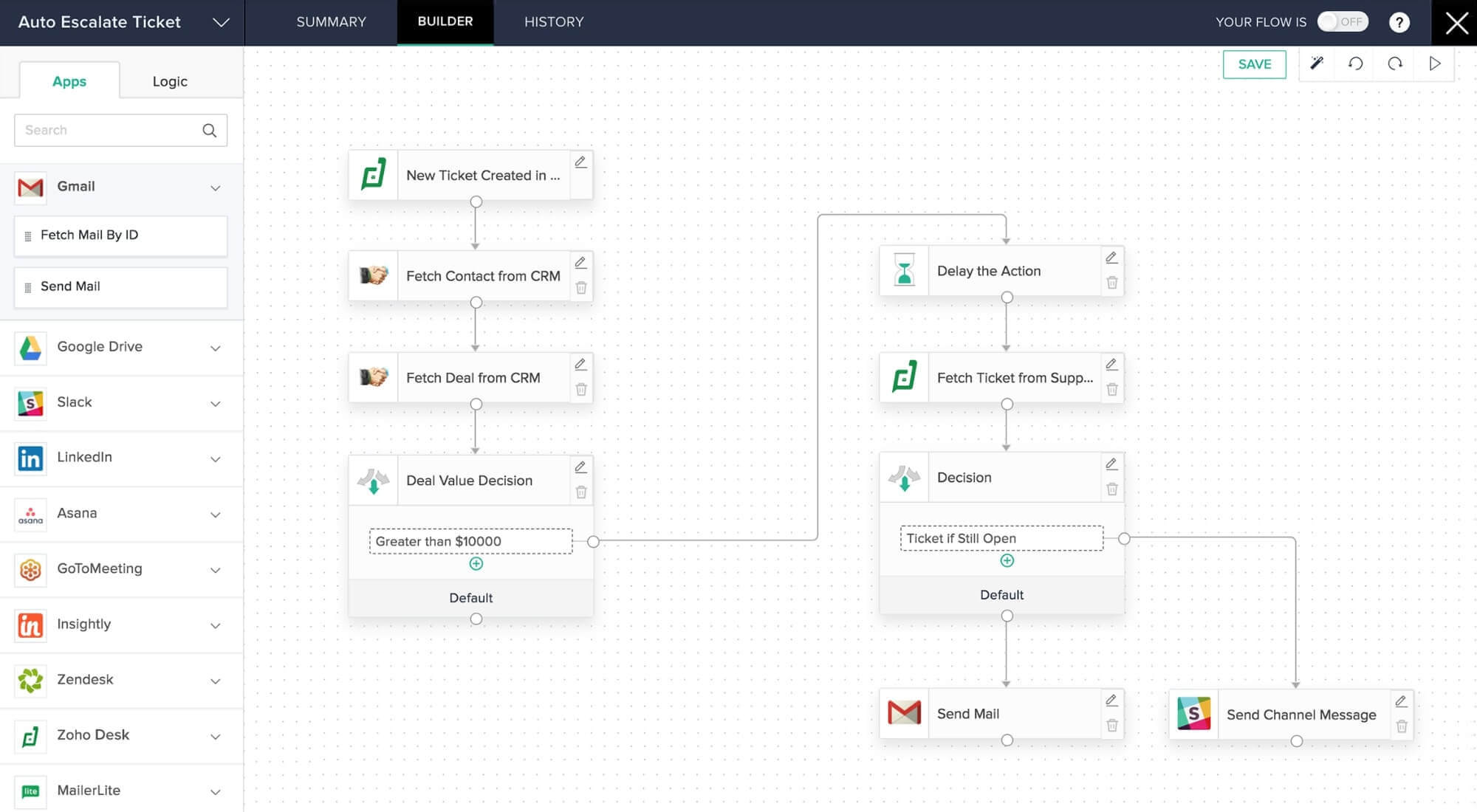 Leverage the power of Deluge
Deluge is Zoho's text-based scripting language used by all types of users, irrespective of their technical expertise. It provides many built-in functions so that you can perform common tasks, for example encrypting data, computing the square root of a number, or checking if a given letter is present in a text, without having to write much code.
Learn more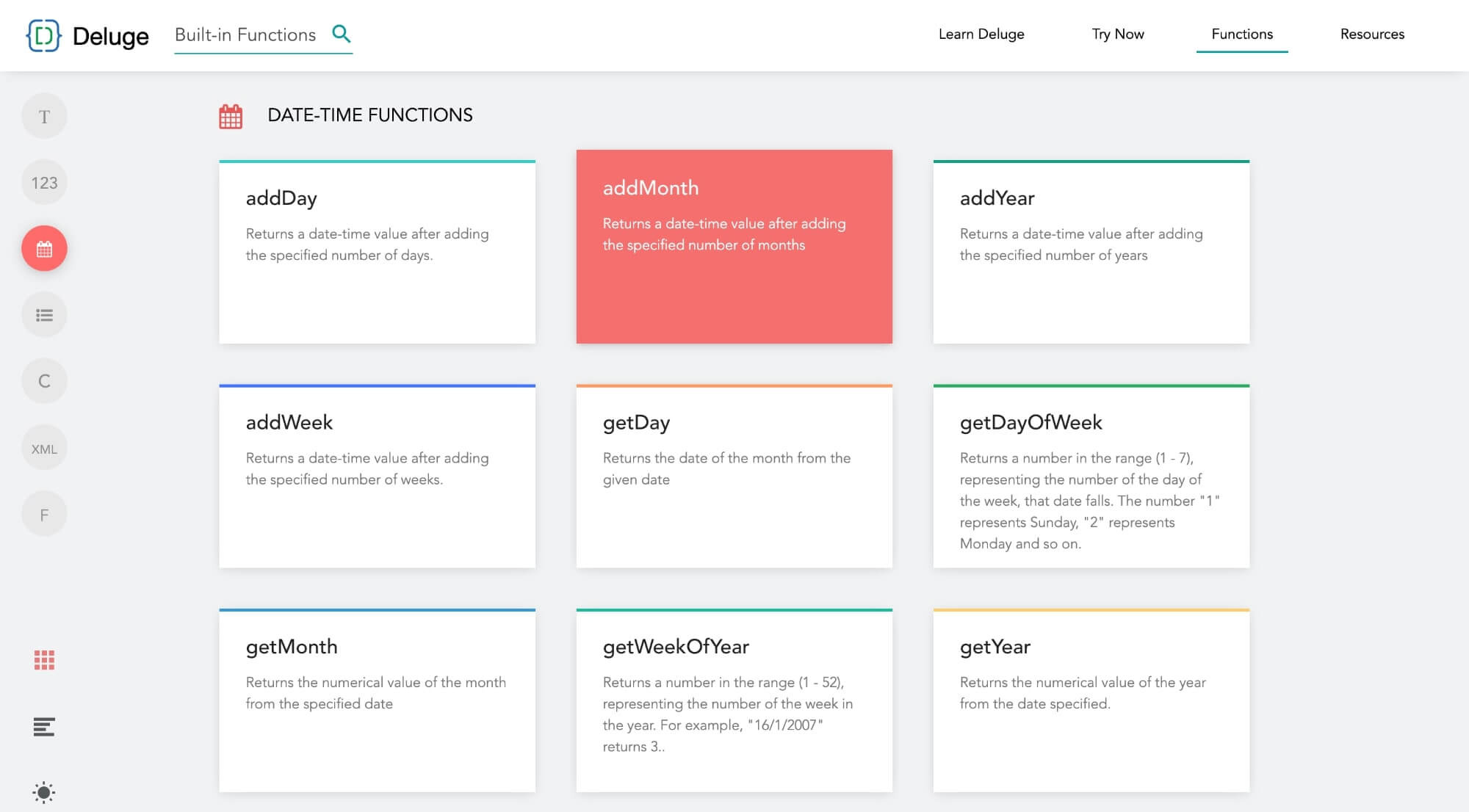 DIY reusable functions
Can't find the function you're looking for? Create your own! Write scripts to operate on your data. Write functions using Deluge to manipulate your data within an application and even across applications.
Learn more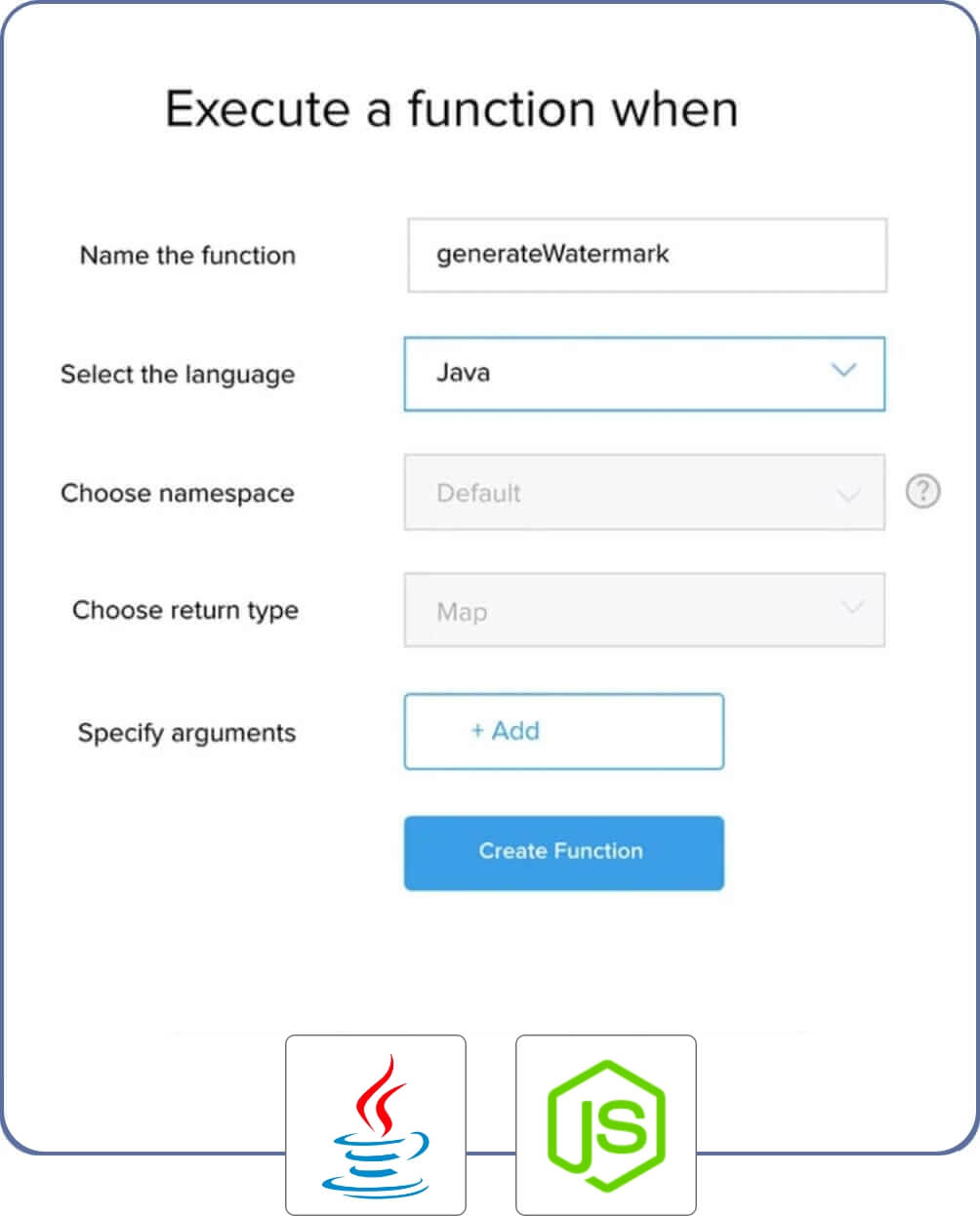 Prediction

Predict results based on insights from millions of pieces of past data.

Sentiment Analysis

Detect sentiment scores for human feedback.

Object Detection

Identify the presence of common objects.

Keyword Extraction

Extract important words from long paragraphs.

OCR

Scan files and images to digitize data.
Explore relevant features