Custom Charts for Comprehensive Information
Organize, analyse and present the data gathered as easy to comprehend charts and gain an entirely new perspective with custom charts. Custom charts allow you to generate reports with variables of your choice.
Go beyond the usual and generic income-expense and sales-revenue graphs and introduce new charts on the go.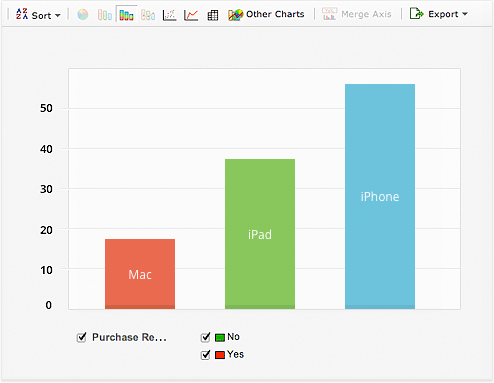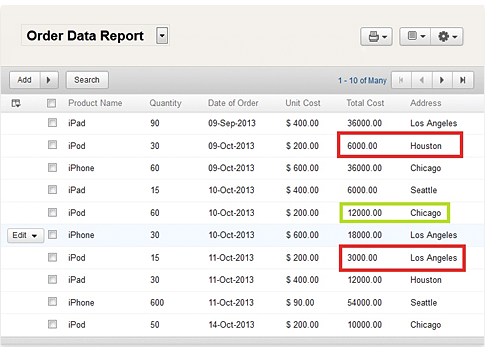 Derive Objective Insights
Derive actionable data driven insights that help you grow your business. Analyze current data in the context of benchmarks derived over a period of time or easily recognise new trends that guide you in down the growth path.
And you could do this simply by creating more report views in your application.
Trigger Decisive Actions
Zoho Creator's reports give you great insights which has to be followed up by actions. Based on insights gathered, trigger actions required to be taken for different contexts. Easily set automated triggers into your application.
For instance, set a trigger to:
1) Send out an auto-mailer to customers who left at the last step of the order and ensure the customer feels cared for.
2) Start a discussion with resellers to identify issues in channel which affects the sales conversion. Now with Zoho Creator, your actions dont need to be executed manually and are done for sure.