Turn new hires into valuable team members with a memorable onboarding experience
Automate the hiring process.

Create custom workflows and complete the entire onboarding process online in less than a day. Send automatic welcome emails to new employees and ask their teams to take the necessary actions to ensure seamless onboarding. 

Accept applications online.

Candidates can quickly fill in details, upload documents, and accept their job offers, with each stage of the process taking only minutes. They can also electronically sign forms and other important documents, without needing to print or scan a single thing, or ever having to leave this onboarding software. 

Go over the basics with a new-hire checklist.

Easily create checklists and shared tasks so that whenever you onboard a new employee, you can ensure that they get everything they need—their logins, handbooks, assets, and more.

Work more efficiently with instant notifications.

Automatically notify new hires when they need to submit a document or fill in any details. When they accept your offer, you can instantly update them with information like their join date, office location, and company rules and regulations.

Gain accurate insights.

Enjoy simpler, easier applicant tracking with reports categorized by status: offered, accepted, declined, or onboarded. With admin control to this HR onboarding tool, you can update information and or change the applicant status at any time, from anywhere.

Personalize employee portals.

Your new hires would love to know more about the company and job they're signing up for. Welcome them with personalized, self-service pages, right within the employee onboarding software, that offer them critical information on your business, their future team members, their job role, onboarding process and more.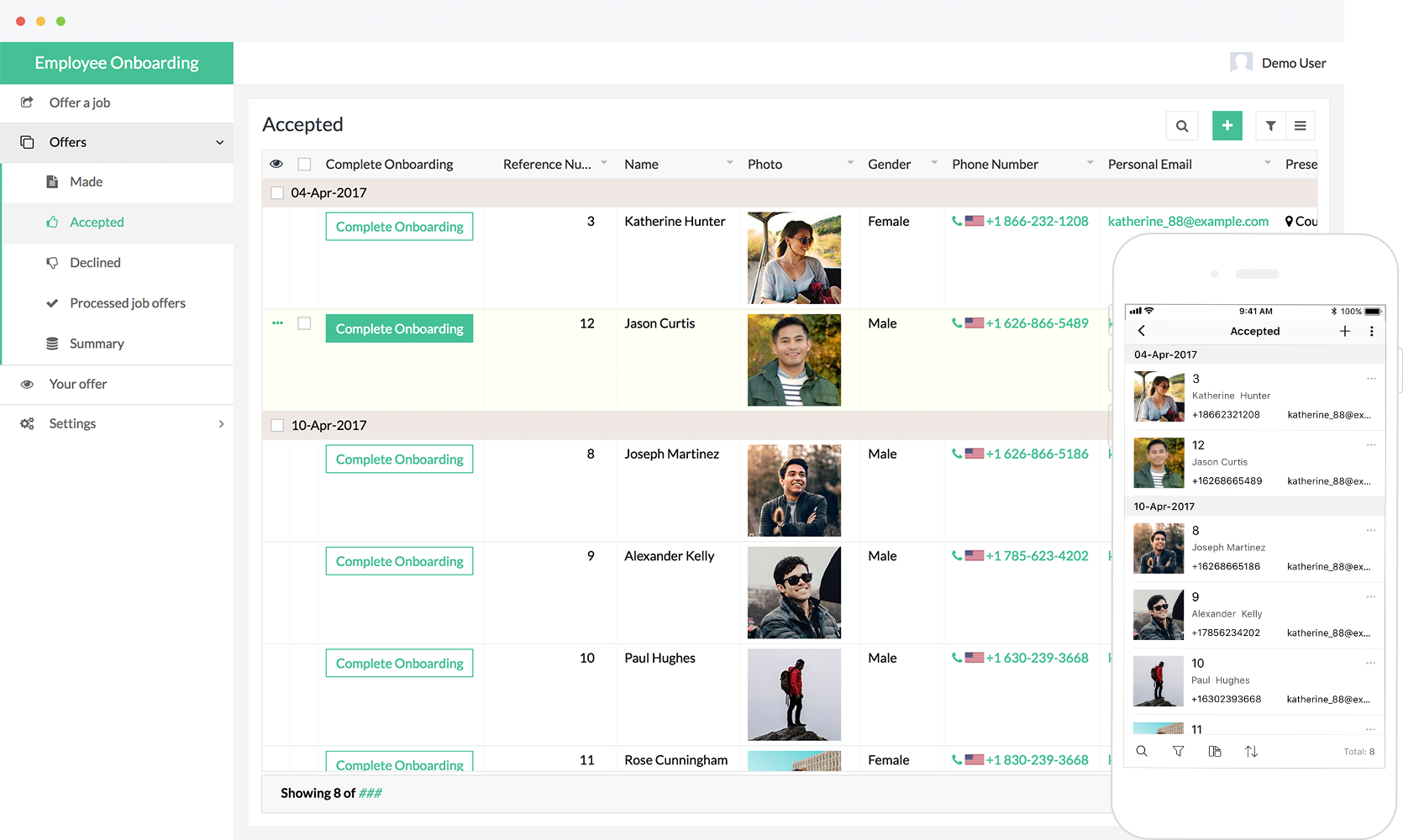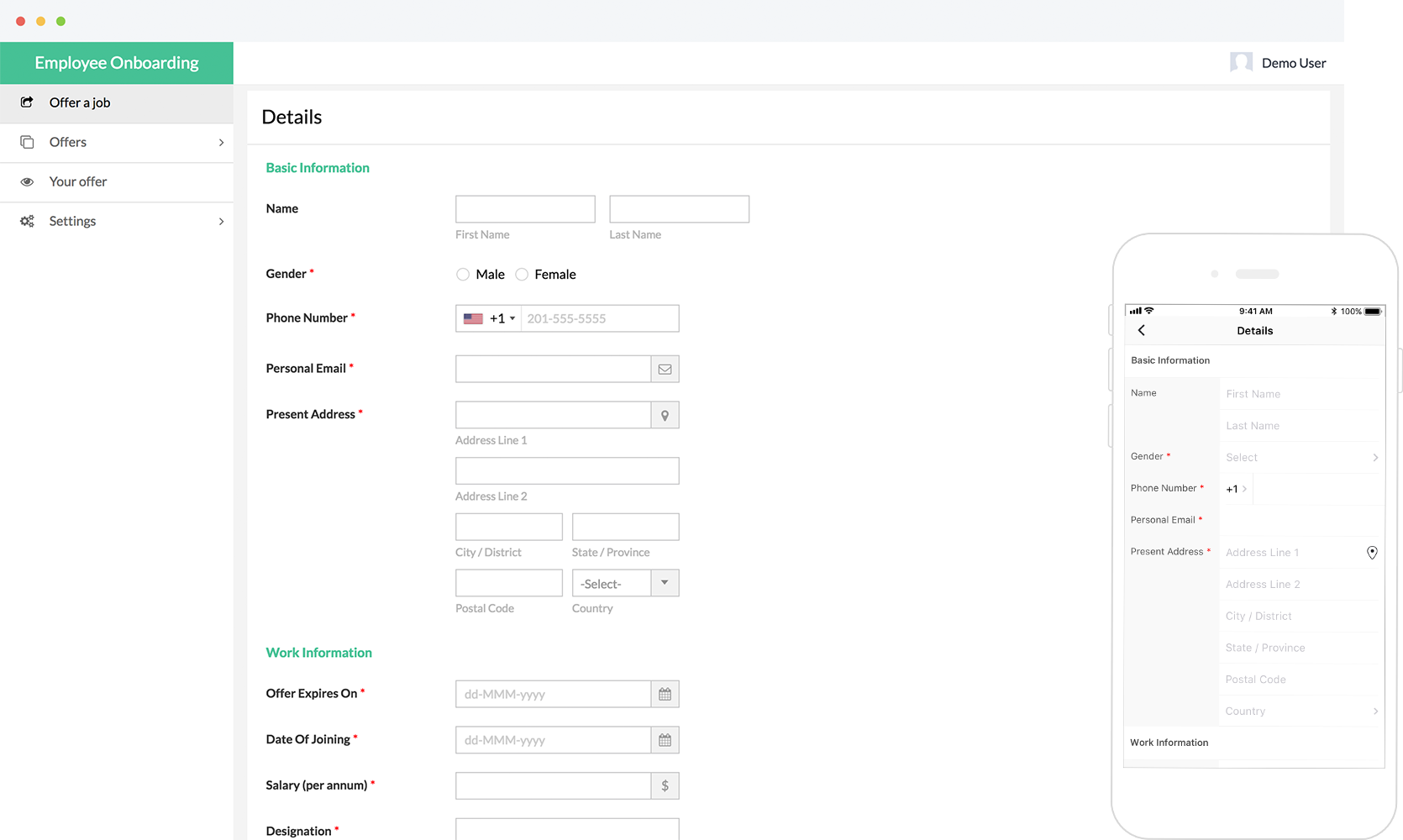 More than just a HR onboarding software. It's a full-fledged automation platform.
Work wherever you are.

Applications built on Zoho Creator are instantly available on all popular devices and platforms. Your team can speed up the onboarding process by completing tasks on the go.

Integrate with all your favorite tools.

Eliminate double-keying and ensure data consistency. Connect all the important systems in your organization to create a seamless flow of important onboarding data between your HRMS, payroll and other systems.

Customize apps to suit your needs. 

Add new features or edit existing workflows, even after you launch your apps, with Zoho Creator's drag-and-drop workflow builder. For example, you can easily promote your brand by including  company's logo, colors, and other imagery.