Be prepared to act.
Broadcast alerts.

Managers or team leaders can acknowledge crisis and instantly alert employees via email and SMS. The app also automatically reminds employees who forget to check in.

Deliver targeted messages in minutes.

Create different groups based on hierarchy, department, or location, and send targeted messages to employees to ensure everyone has access to relevant and accurate information.

Allow employees to ask for help.

With a few clicks, employees can request help from wherever they are, and receive immediate assistance from the nearest crisis team.

Provide an emergency contact directory.

Eliminate "who to call" confusion during a crisis. Maintain a directory of emergency contact information, so employees can reach out at any time. They can also filter and contact safety teams by location.

Monitor emergencies at multiple sites.

Keep track of emergency situations in real time. Identify the number of safe people and follow up with the ones who haven't checked in yet. View all help requests and automatically notify your crisis management team to help.

Provide access to safety instructions.

During emergencies, it's critical for employees to know what's happening and what safety measures to take. Maintain a document resource center with how-to instructions, and videos of safety measures, to ensure everyone has access.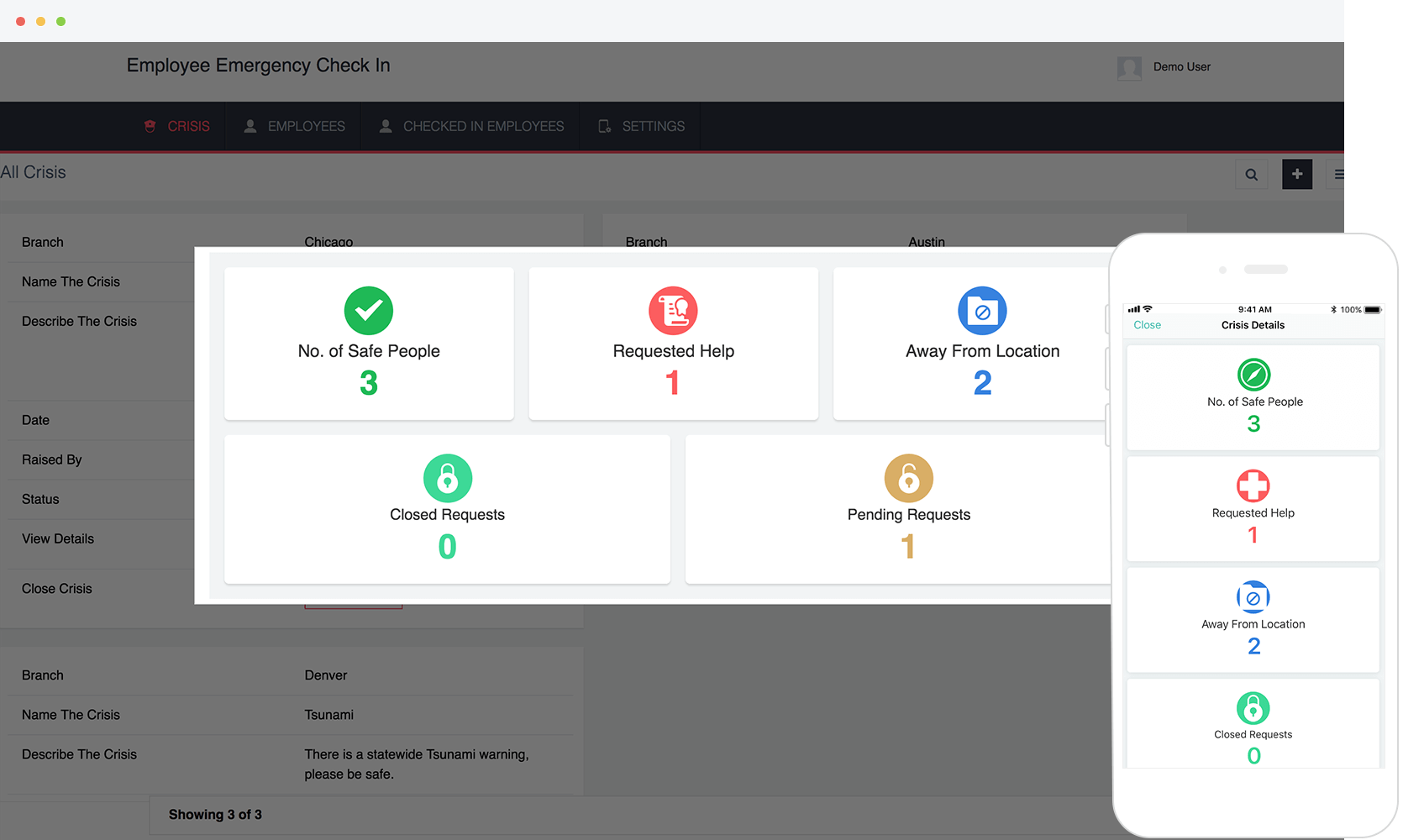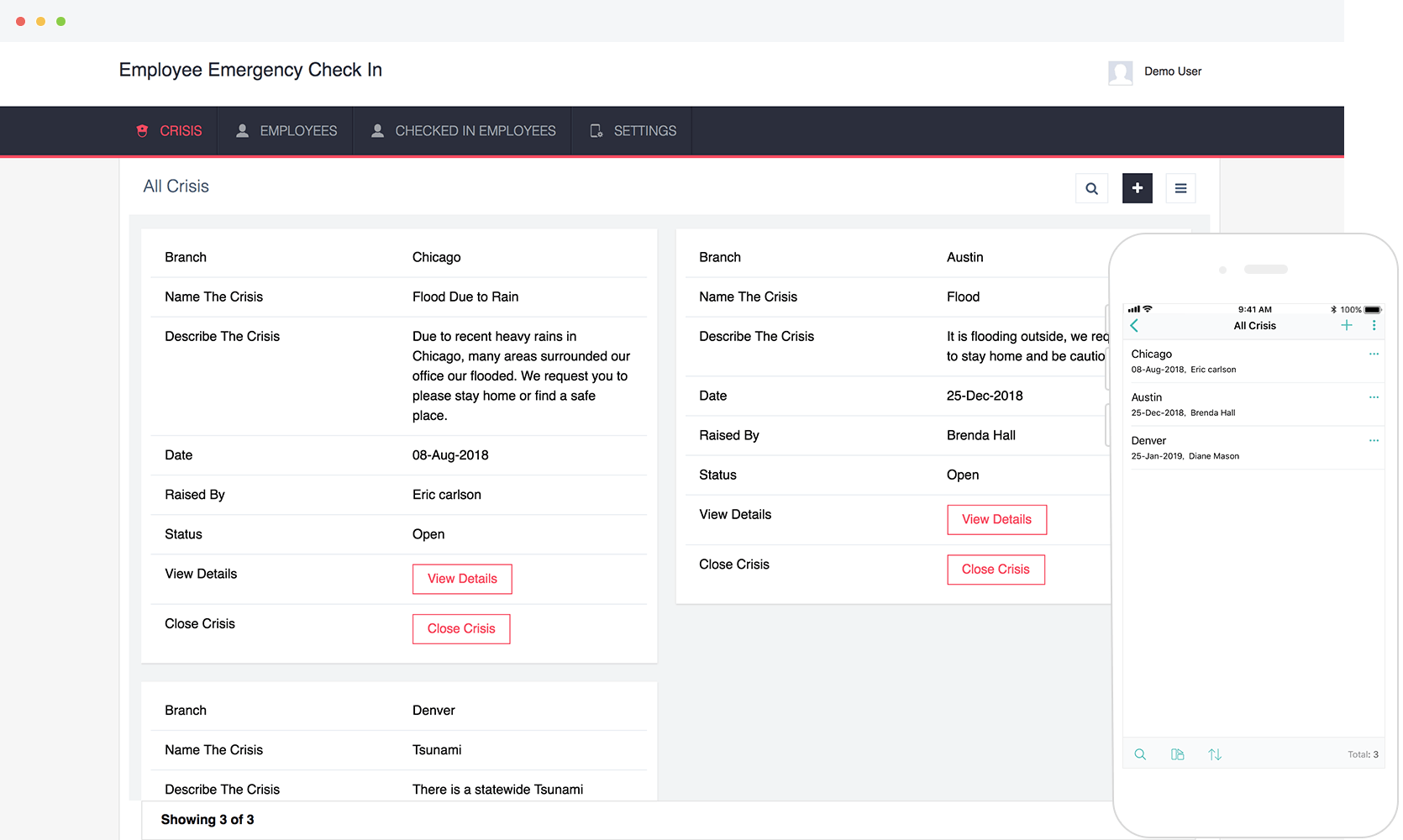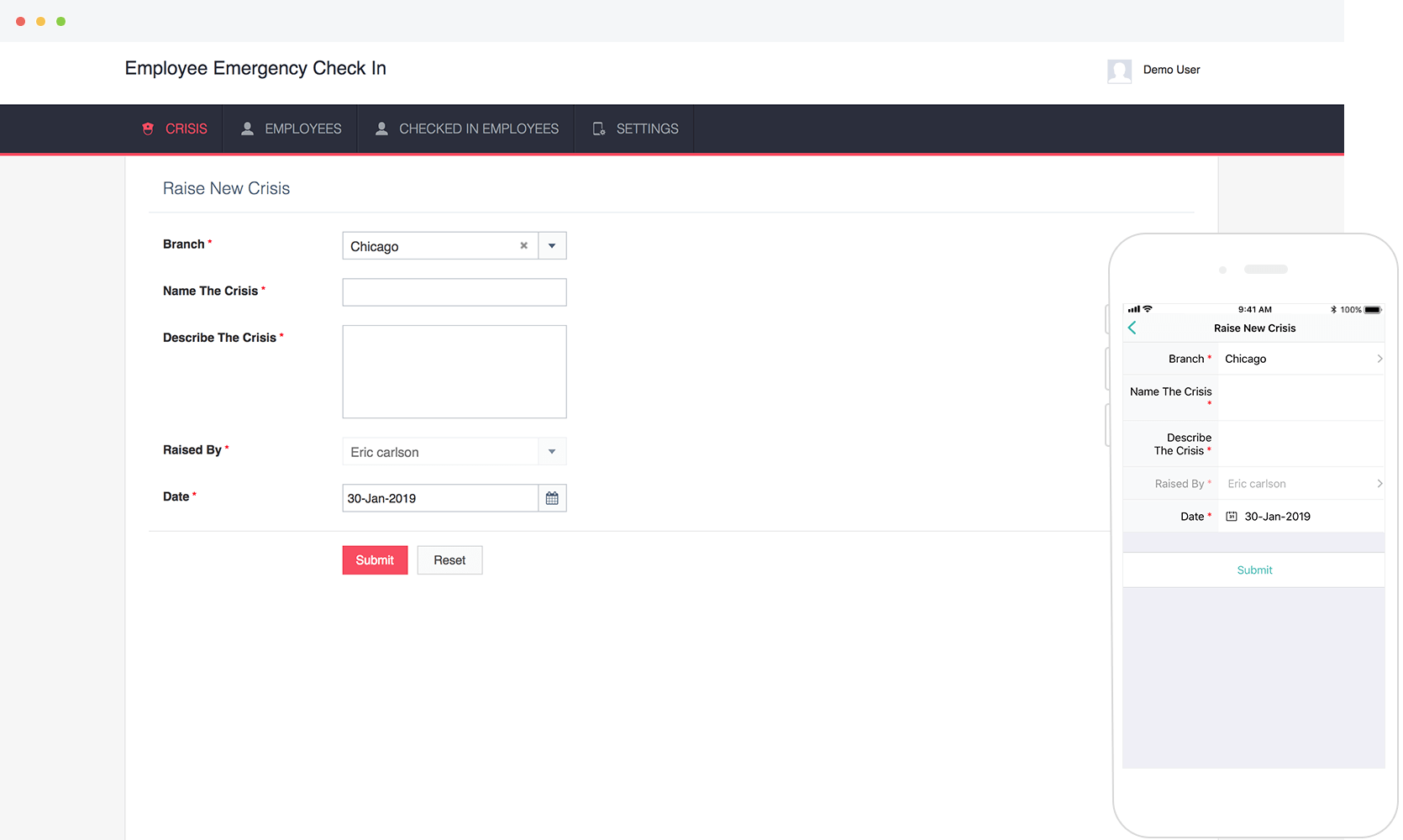 More flexibility. More power.
Customize.

With Zoho Creator's drag-and-drop workflow builder and guided scripting, you can include new features or modules to your app without breaking a sweat. For example, you can enable geo-location tracking to keep up with your team's whereabouts in an emergency.

Go mobile.

Any application built on Zoho Creator is instantly available on all devices and operating systems. Regardless of the severity of the emergency, send out push notifications to all employees and allow them to check in or request help from anywhere.

Integrate.

Connect your app with existing systems in your organization, like your employee database, incident management software, or other third-party software, and gain access to all the information you need without disruptions.