Make every idea heard.
Jot down ideas.

Articulate ideas by writing them down. Employees can go into as much detail as they want, and include illustrations, citations, and links to support their ideas. They can also view all the ideas they've come up with in the past on a detailed dashboard.

Expedite the review process.

Cut the waiting time and back-and-forth emails—approve or reject ideas at the click of a button. When an idea is approved, it automatically gets sent to the next person up the chain, for their opinion.

Track the idea's evolution.

Want to know if an idea has passed the test? View the status of ideas—approved, pending approval, or rejected—in reports that are personalized for every employee.

Democratize decision-making.

Has a manager come up with an idea that could double your profits? Or is the CEO's suggestion to make lunch carb-free an unpalatable one? Employees can vote on ideas put forward by their superiors and have a say in the decisions.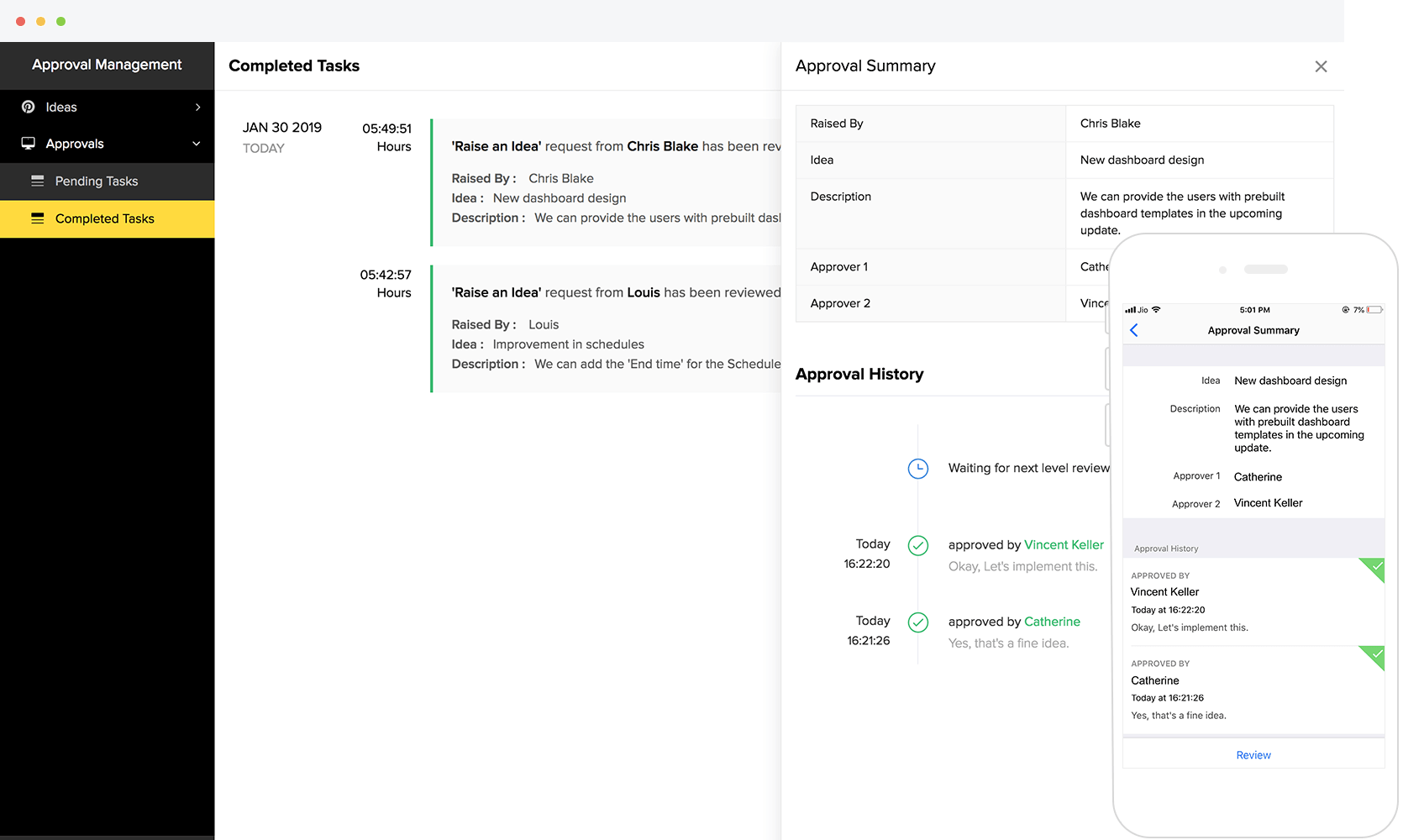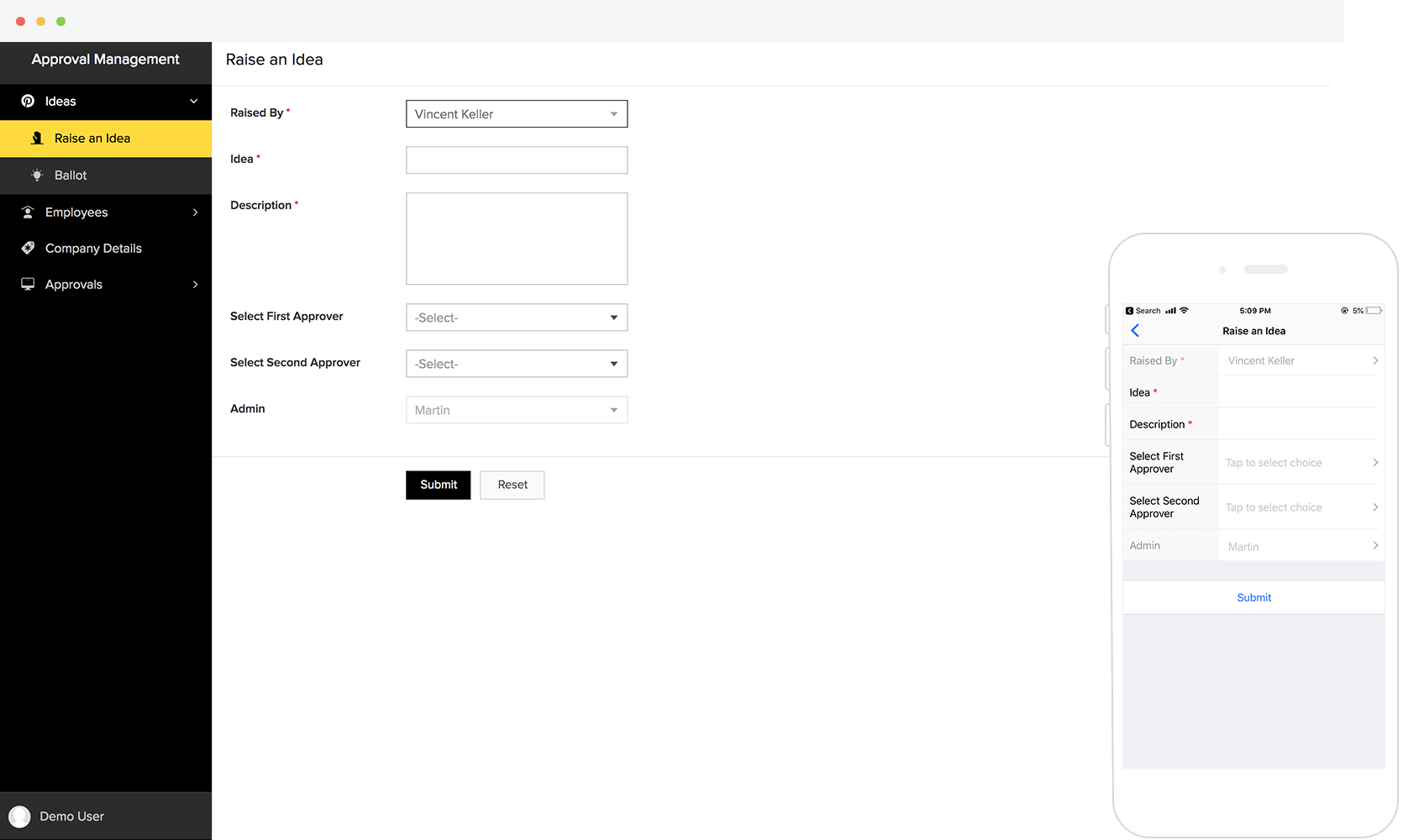 More flexibility. More power.
Customize.

Tune the app to your needs. Add forms, reports, and workflows with our user-friendly drag-and-drop builders. You can also customize fields to accept ideas in audio or video format.

Go mobile.

Ideas can strike anytime without warning; make sure you're prepared when they do. This app, and every app in Creator, is accessible on mobile, so you can record ideas fresh from your mind, without waiting to get to your laptop.

Integrate.

Strengthen your ideas with data from various sources. Connect your app with third-party software like Salesforce and Quickbooks, and productivity tools like Slack and G Suite, for an unobstructed flow of information.