Top brands that use our platform
What are approval workflows?
Businesses often require processes to be verified and authorized before they can be passed on to the next stage. Why? To ensure that the data or decisions coming out of such checks are validated and given the nod of approval by people in positions of power. This concept, when applied to a workflow system, is known as an approval workflow.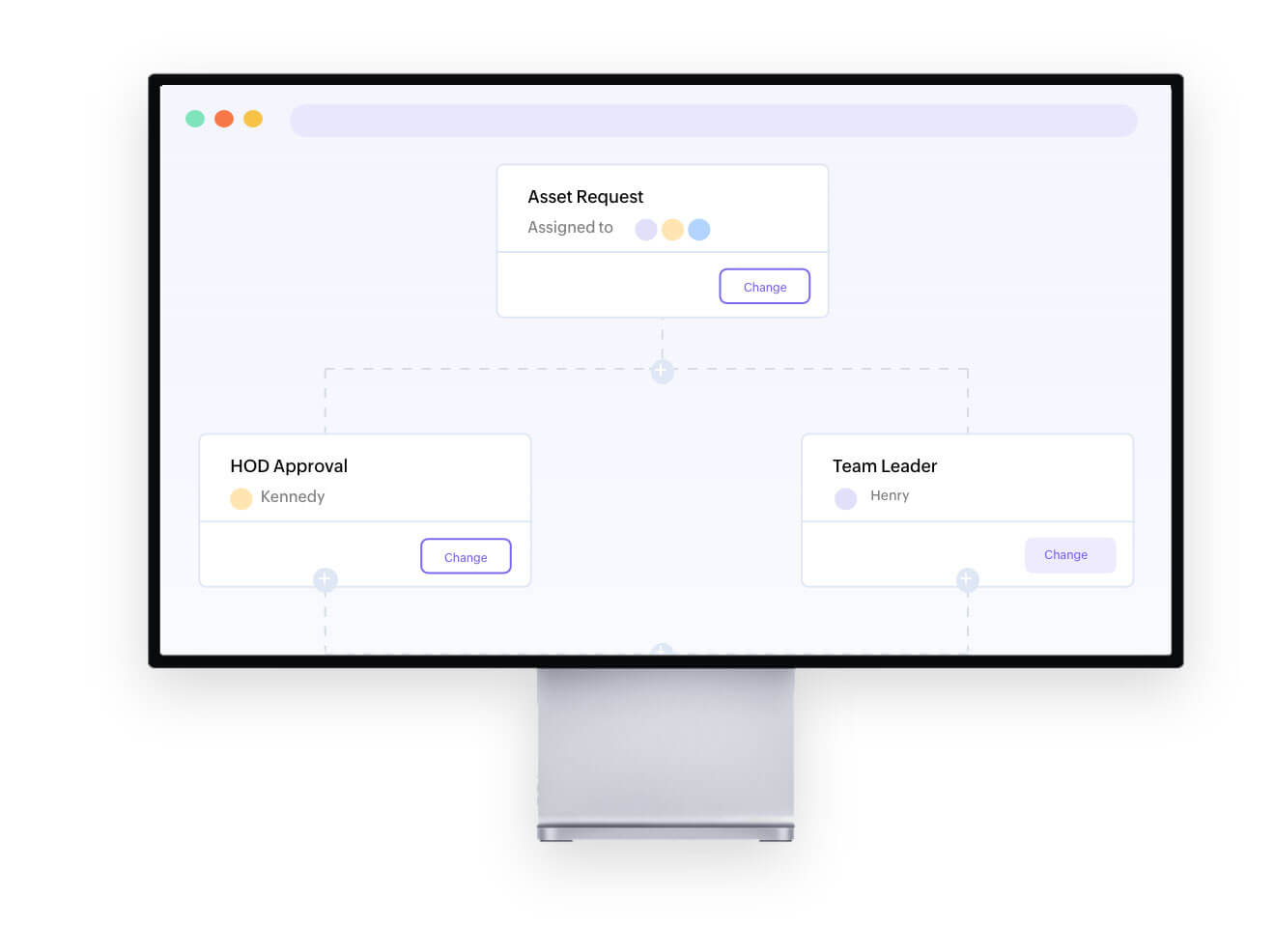 Elements of approval workflows
Every approval workflow process consists of three main elements—condition, approver, and action.
Condition
When should an approval workflow be triggered?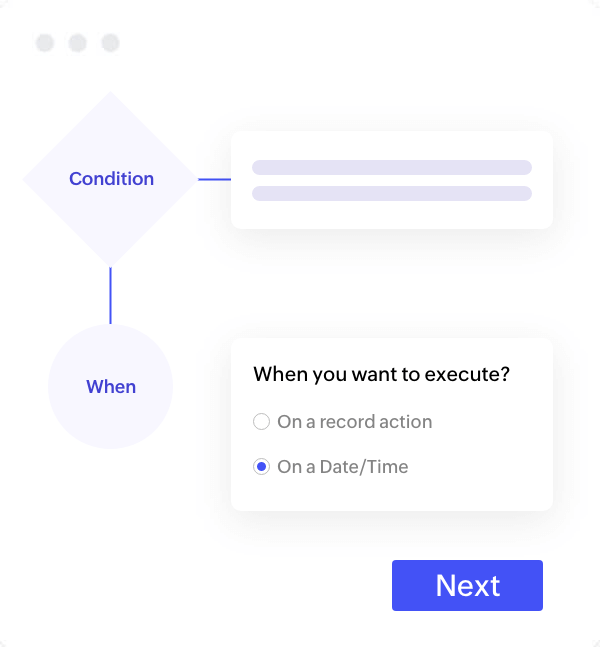 Approver
Who should approve the process?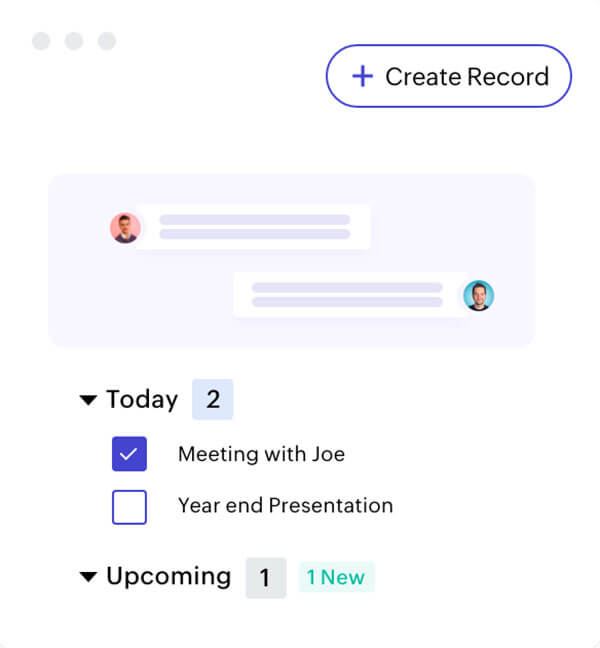 Action
What action must take place once the approval is done?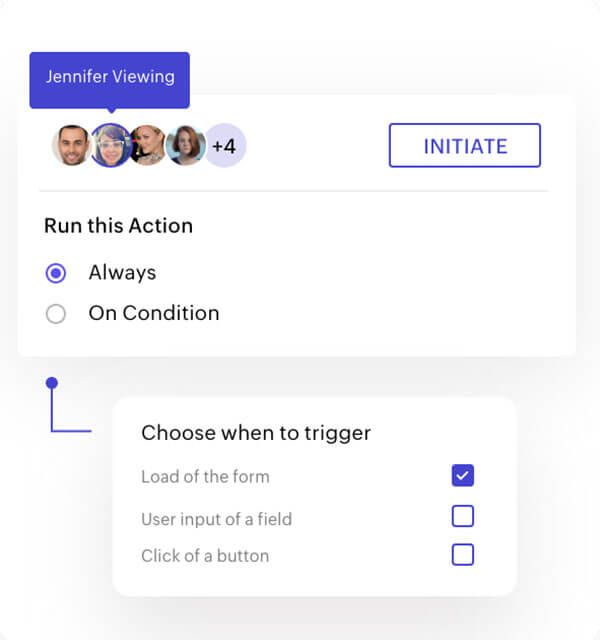 Approval workflows using Zoho Creator
Using Zoho Creator's workflow automation software, you can create, edit, and delete approval workflows with just the toggle of a button. Set up approval workflows when a user inputs data in a field, or any time a form is loaded. Assign custom approvers for each module, or choose approvers based on their roles and hierarchy. Perform actions like sending emails and SMS notifications, data access, integrating with third-party services, or anything else that's not listed using Deluge functionalities. Put simply, managing approvals has never been easier.
Benefits of approval workflows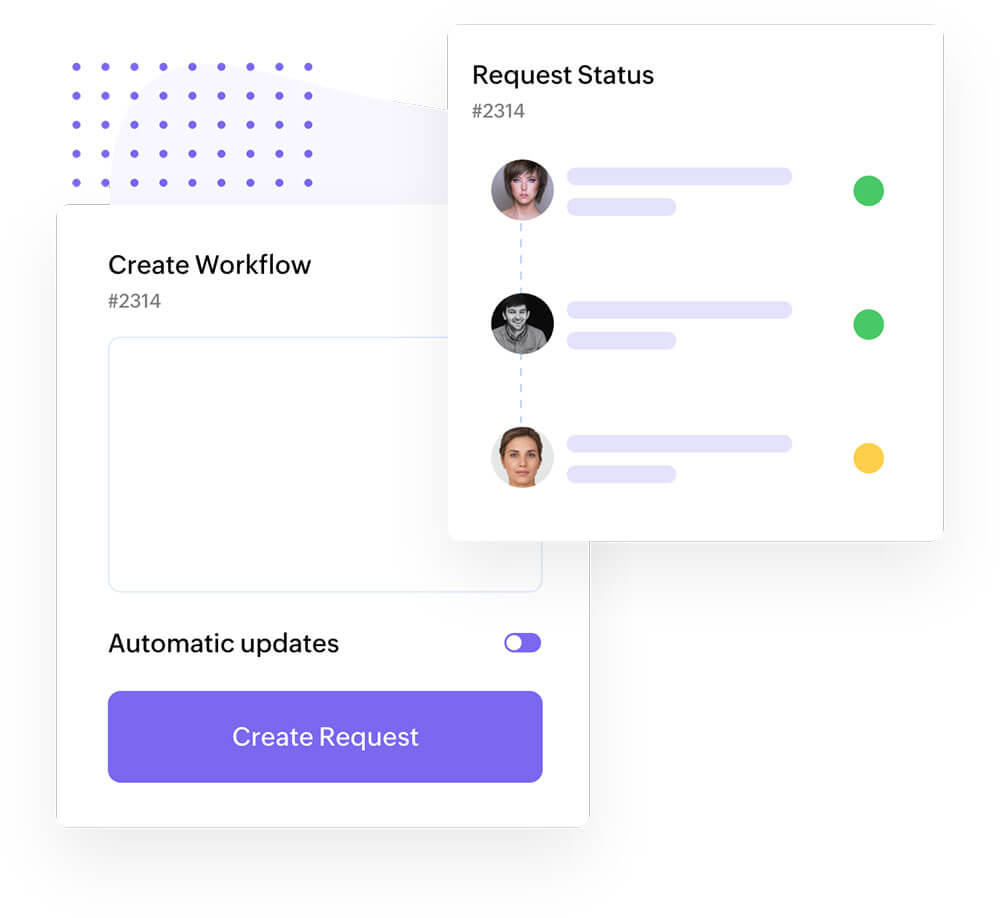 Productivity

Approve or reject requests on the fly with the simple click of a button.

Visibility

See who has control over what module, and route approvals accordingly.

Security

Only permit users relevant to each module to view and approve requests.

Efficiency

Trigger custom alerts based on approvals and rejections as soon as the button is clicked.
Commonly automated business workflows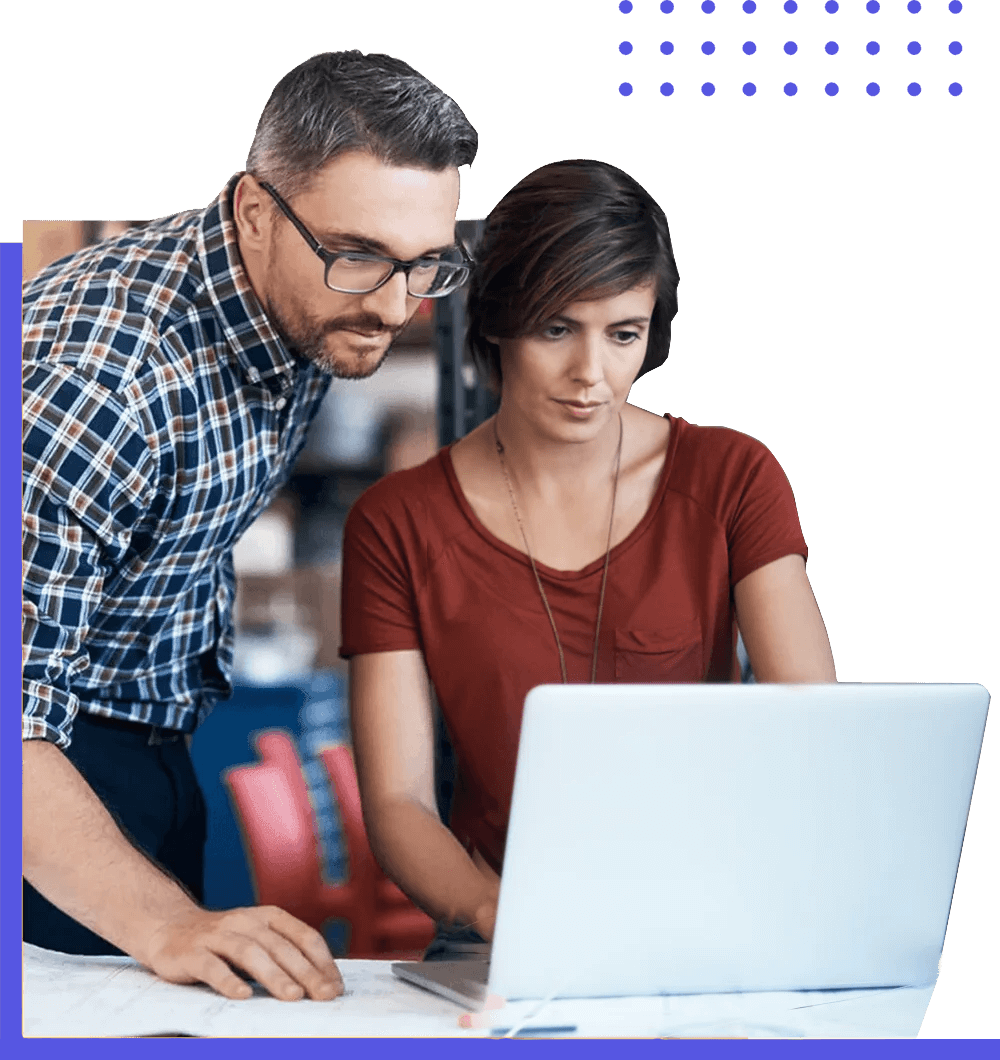 Onboarding
Purchase Orders
Content Review
Leave Sanction
Invoice Requests
Project Approval
Coca-Cola
Earlier we were using paper-based forms, where users will submit approvals manually. After implementing Zoho Creator, they just need to fill in the forms and submit it to the approvers directly. This also meant a reduction in time spent, as the approvers are notified promptly, as soon as the form has been submitted.

Altivore Globa
Sales teams can now create business proposals in seconds and send them to customers to have them accept/deny instantly, giving our customers a sense of innovation in the process (before that, customers accepted proposals by replying to the email sent). That gave our team more time to spend on more valuable projects, rather than spending operational time doing manual tasks.

Jessica Lum,

Coca-Cola Amatil Fiji Ltd

Rodrigo Ferrer,

Altivore Global Investments
More than just approval workflows
You're not limited to workflows—you can manage every single aspect of your business processes using Zoho Creator's workflow automation software.
Frequently Asked Questions
Is Zoho Creator approval workflow software?
Not exactly. Zoho Creator is workflow automation software that enables businesses to automate a part, or the whole, of their operational activities by designing custom workflows. It also has everything you need to run a business efficiently—forms, reports, dashboards, and even coding capabilities using custom functions, when needed.
How can I create an approval workflow?
Creating approval workflow on Zoho Creator is a cakewalk.
Click the New Workflow button under the Approvals tab.
Select the form and the condition on which you want to trigger the approval workflow.
Click the Create Workflow button, choose the approver(s), and you're all set!
Bonus: By default, an email alert will be sent to approvals and rejections automatically. You can modify the type of alert, content, and other details as you like.
Why is approval workflow important?
Approval workflows ensure that the processes are standardized, verified, and adhere to organizational guidelines. This, in turn, reduces errors, speeds up processes, and improves overall transparency and efficiency.
Why choose Zoho Creator?
We've helped 14,000+ brands create bespoke workflows and improve their end-to-end operations across a variety of industries. With over 25 years of experience in catering to B2B and B2C organizations, we have the best tools in the trade to help you improve your business. You can get started with Creator by signing up here, or by visiting the sign-up page.