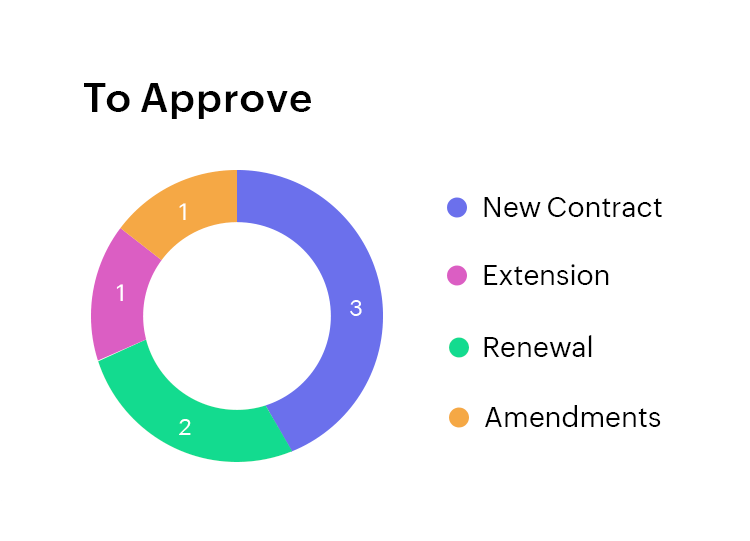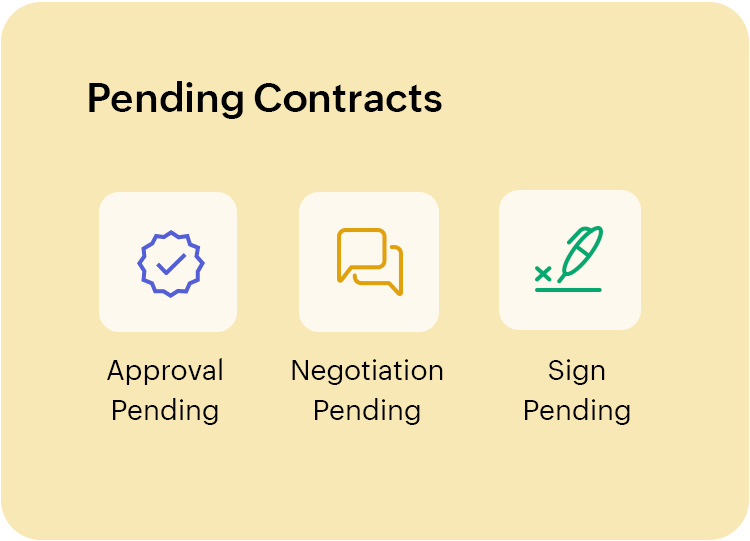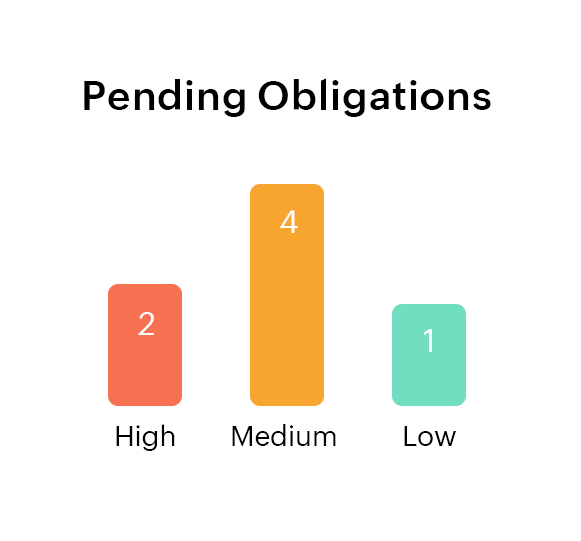 Gain insights into key contract metrics
The Zoho Contracts iOS app boasts a personalized dashboard which gives the admins a high-level overview of their business contracts, enabling them to make informed decisions quickly. The dashboard helps users plan their day by viewing their pending approvals, obligations, and contract activities based on the contracts' statuses.
Approve or reject contracts from anywhere
Configuring approval workflows for critical contract types can improve compliance by keeping the stakeholders aware of the contracts' incentives and obligations. With the Zoho Contracts mobile app, approvers can quickly check the details of a contract pending their approval and approve or reject it from wherever they are. They can also leave a message to the contract owner when they approve a contact.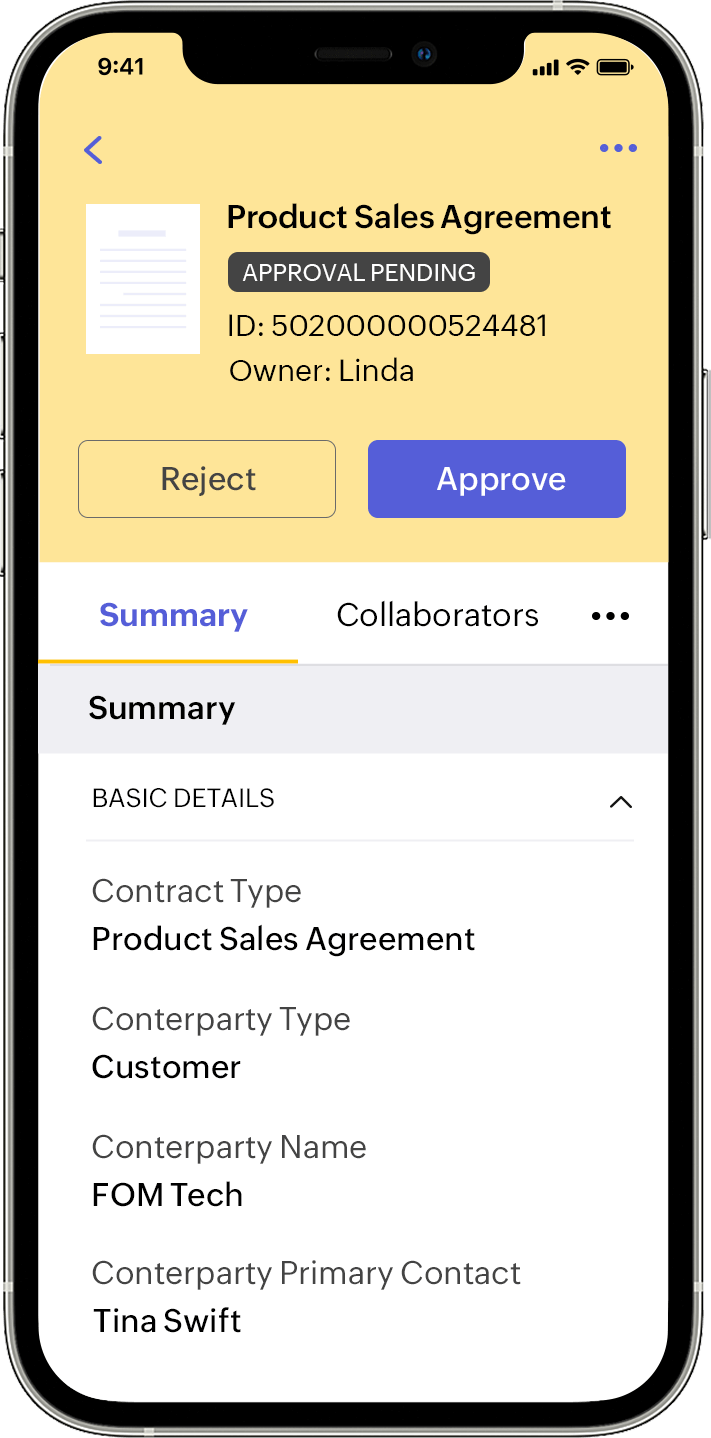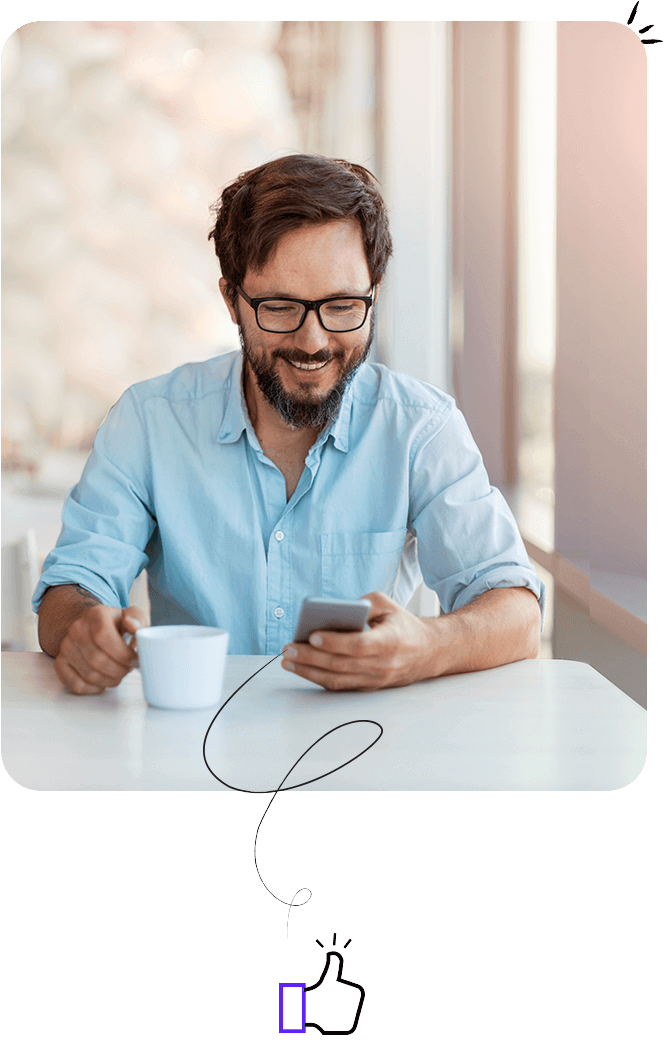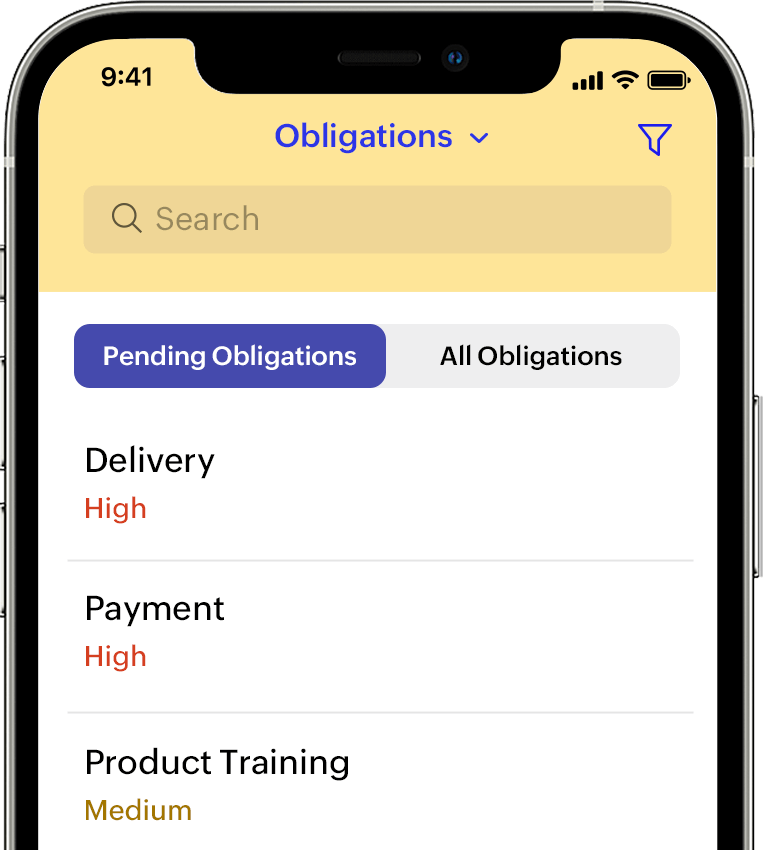 Track and manage contract obligations
Duly fulfilling contract obligations is crucial for maintaining healthy business relationships. The contextual Obligations module in Zoho Contracts makes obligation management effortless. With the mobile app, users can easily view their pending obligations and update their status on the move.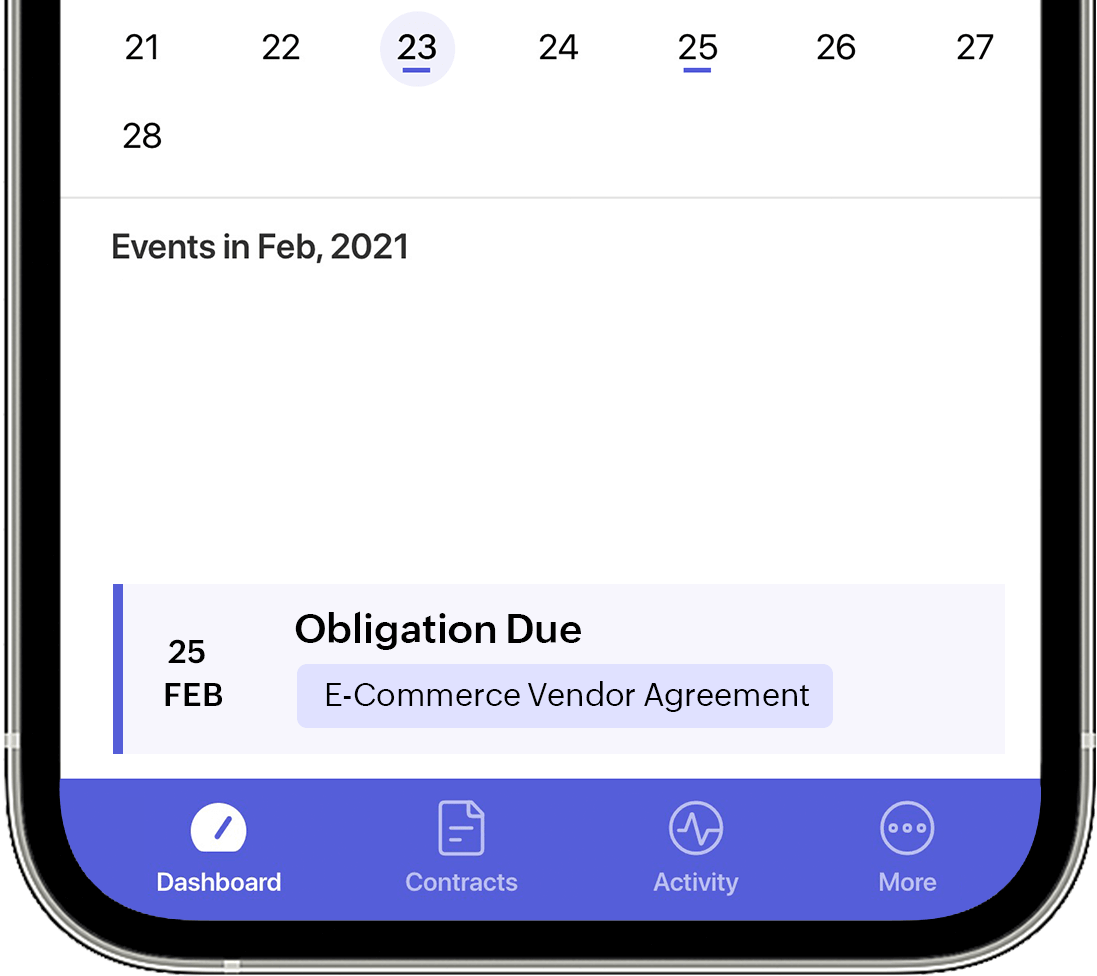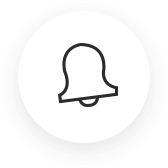 Contract schedules and reminders at your fingertips
The Zoho Contracts app's mobile calendar comes in very handy when you need to get an instant idea of how your month looks. It displays all your contract schedules and reminders. You can also filter the schedules and reminders with weekly, monthly, quarterly, and yearly views. Plan your contract activities better and execute more agreements.
All your business contracts in your pocket
Losing contracts is a thing of the past! Zoho Contracts stores all the contracts for your business in a single central repository. With the Zoho Contracts mobile app, you can access and work on your contracts from anywhere. The search functionality and extensive filters provide better accessibility.