7 stages of contract management process | Zoho Contracts
7 stages of contract management process | Zoho Contracts
Last Updated: December 15, 2021
1.1K Views
6 Min Read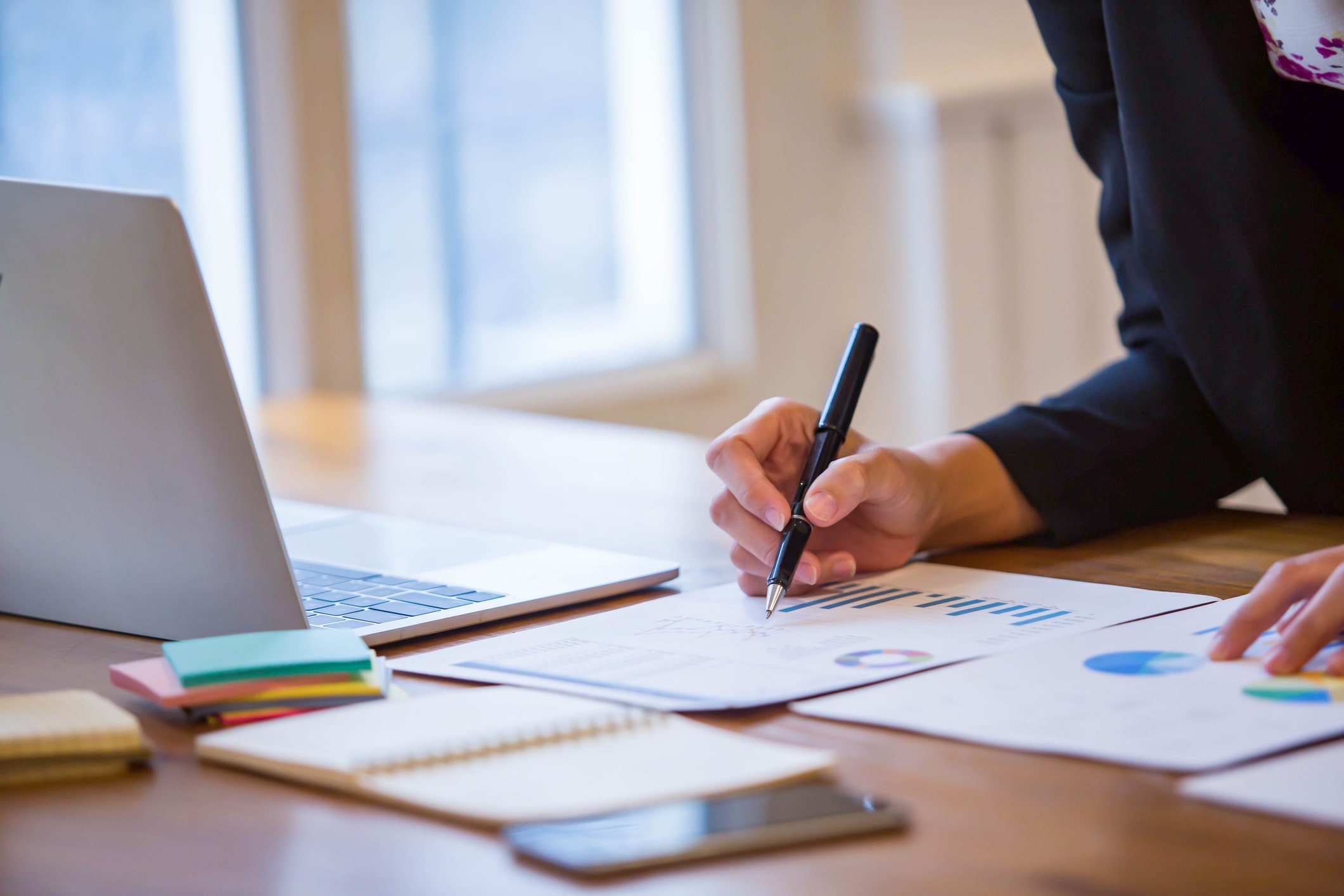 Contracts make promises legally enforceable. Organizations employ contracts for most transactions in today's highly regulated business landscape. Contracts provide a framework for how each party interacts, their roles and responsibilities, obligations to perform, and what to expect from the deal.
Growing businesses today face increasing pressure in a few key areas:
- Mitigate business risks
- Improve compliance
- Achieve faster revenue recognition
- Reduce operational costs
Effective contract management can help alleviate all of these challenges. Contract management is not just about creating and signing a contract. It involves multiple other processes, like contract negotiation, compliance management, and change management.
7 stages of contract management
To achieve a seamless contract management process and gain a competitive advantage, it's essential to understand what happens at each stage of contract management, analyze recurring trends, and identify room for improvement in your current process.
Contract
r
equest
Whenever a business deal is imminent, the first step in the contract lifecycle is to raise a contract request and establish a starting point for the rest of the contract lifecycle.
In a typical contract request stage, the involved parties do the following:
- Determine the contract parameters, such as contract objectives, effective date, end date, payment method, and renewal type.
- Identify the potential incentives and obligations involved in the agreement.
- Plan and assign stakeholders responsible for specific stages of contract management, like contract approval and execution.
- Fill out a contract request form or a template with the counterparty details, contract type, and other critical information required for contract creation.
The contract request and planning stage enables the stakeholders to prepare strategically and arrive at the most beneficial contract form. It also provides an early opportunity to determine contract standards, helping to reduce delays during approval and negotiation.
Contract
a
uthoring
On receiving the contract request, a legal associate drafts the contract based on the details specified by the requestor. When authoring, the contract author collaborates with peers. By collaborating, they're able to bring in a broader set of skills to improve the quality of the written contract.
Contract owners often utilize contract templates for commonly requested contract types. This allows them to quickly draft contracts by simply adding and modifying the terms on the pre-fabricated template. Using contract templates eliminates the need to create a contract from scratch, and reduces the chance of human error during authoring. Also, deploying contract templates with language that's already been aligned to the latest industry standards improves compliance.
In some instances, contract authors may have to draft a contract from scratch. Based on the size of the deal or the nature of the agreement, organizations usually take help from legal counsel for such requests.
The primary focus of contract owners at the authoring stage is to clearly outline the rights and responsibilities of the involved parties and define the scope of the relationship. Contract owners must also ensure that the contract holds clauses that address all potential disputes that may arise in the future and help resolve them.
Contract
a
pproval
When the contract owner completes drafting, the next step involves getting the document reviewed and approved by internal stakeholders. The approval process ensures that stakeholders are aware of all opportunities and potential risks at the individual contract level. It also ensures that the contract document is free of any loopholes or ambiguous terms.
Two of the most common types of approval workflows are sequential and parallel approvals. In sequential approval workflows, there are multiple levels of approval, with one or more approvers in each level. The contract can only move to the next approval level once it gets approved at the current level. In a parallel approval workflow, all the approvers receive the contract document for approval simultaneously, and the process is complete once they've all affirmed the document independently. Based on the organizational structure, there can also be different types of hybrid approval workflows.
In most organizations, low-impact contracts or frequently executed contract types that don't deviate from their predefined templates go directly to negotiation once the draft is complete. And in some organizations, the contract document goes through the approval cycle only after negotiation with the counterparty is complete.
Contract
n
egotiation
Once a contract document is approved, it's ready for negotiation. Even when contractual details are addressed in initial discussions, the resulting contract document will often include specific terms and conditions that the counterparty disagrees with. This leads to the negotiation stage. In most cases, a contract document will undergo multiple negotiation cycles before arriving at the final version.
During negotiation, the contract owner shares the contract document with their counterparty contacts to review it, negotiate terms, and settle on a final draft. By keeping track of all previous contract versions and comparing the changes made in each cycle, the contract owner can identify which contract clauses that are most often red-lined, prevent their recurrence, and reduce the negotiation cycles.
Negotiation is one of the most critical stages of the contract lifecycle. It establishes the tone of your business relationships and the degree of incentives that you stand to receive from each deal. So naturally, it's important to be clear about your organization's goals and priorities during negotiations.
Contract
e
xecution
Once both parties have agreed on a contract's terms, they can execute it. To execute a contract, the contract owner sends the contract document to the respective signatories of all involved parties. After all the signers have signed the contract document, it will then become active on the effective date. Once the contract is active, the involved parties are legally bound to the contract terms, and non-compliance entails legal liability.
In most cases, organizations use e-signature software to securely sign contracts in minutes by eliminating the email, print, sign, and fax cycles. Digital signatures also allow businesses to experience hassle-free contract execution with significantly reduced costs and turnaround times. Since digital and e-signatures have become legally recognized and enforceable, the adoption rate has rapidly increased.
Obligation
m
anagement
Once the contract becomes active, it's time for the involved parties to fulfill their obligations and remain compliant with the contract terms. Obligations are the duties that both parties are legally responsible for in a contract. These duties often include payments, delivery, and training services. When managing contractual obligations, organizations ensure that stakeholders fulfill their duties within the stipulated deadlines. Failing to fulfill contractual obligations can result in financial and reputational damage to the involved organizations.
If you want to effectively manage contracts, you should:
- Extract all the obligations at an individual contract level
- Capture their risk ratings and define deadlines for them
- Assign them to their respective business owners
- Monitor and track the status of these obligations closely
- Ensure that the obligation owners fulfill all their obligations as promised
Post
-e
xecution
m
anagement
Even after a contract is signed and active, it can still undergo a variety of alterations in response to changes in business requirements or broader regulatory changes. In such cases, the contract owner will modify specific contract terms, and make necessary alterations to the contract document. Changes made to an active contract are called contract amendments. The amendment letter or the amended contract document goes through the approval, negotiation, and signature cycles again so that the stakeholders can remain aware of the changes and add-ons.
When the defined contract period comes to an end, the contract owner can either extend the contract term to continue with the existing form of the contract, or renew the contract document based on the parties' changing interests and requirements. The involved parties can also choose to terminate a contract before it expires. The post-execution management process includes amendments, renewals, extensions, and terminations.
Contract management is not just limited to an individual contract's lifecycle. Businesses often handle multiple contracts that cover a variety of areas. When volume is low, manual contract management may be a feasible option, albeit an inefficient one. This traditional approach brings about increased costs and operational challenges when handling huge volumes of contracts. These businesses can benefit greatly from a digital contract management platform with analytical capabilities, allowing them to manage their contracts effortlessly, glean business insights from contract data, and refine their strategies.
A digital CLM platform improves visibility and prevents unauthorized access by providing a central repository to store and manage all contracts. The ability to track every activity at a granular level along with the time stamp and the details of the user who performed each action allows organizations to conduct audits effortlessly, improving accountability and compliance. In addition to features that simplify each stage of the contract lifecycle, they also come with in-app and email alerts for contract milestones, ensuring businesses never miss deadlines. That's why forward-looking companies are adopting digital CLM solutions to manage their contracts.
Heleena

Heleena is a writer based in Chennai, India.