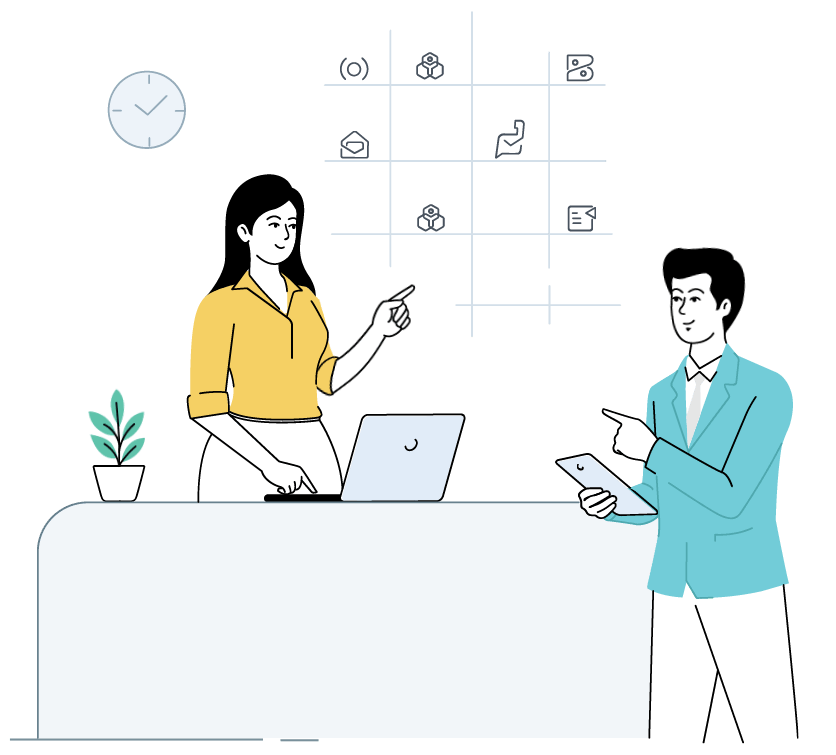 I'm New Here
Find your way around Zoho with Concierge
Not sure which Zoho product is the right fit for your company? No worries. We'll work with you to determine what solutions will best suit your business.
Get in touch
I'm New Here
Interested in a product? Talk to our sales team
From questions about pricing to one-on-one personalized demos, we'd love to connect and help get you started.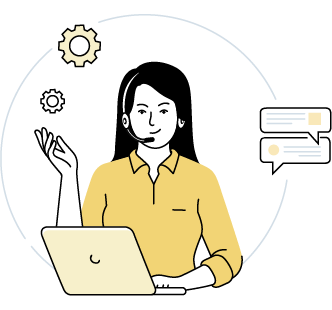 Existing Customer
Visit our help forum for technical support
Experiencing issues with a product you're already using? Browse through our help docs, videos, and tutorials, or engage with experts from the Zoho support community.
Take me to the help center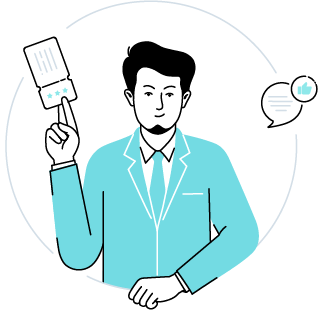 Existing Customer
If you can't find what you're looking for...
Raise a ticket and detail what you need help with. Our support team will be happy to lend a helping hand!
Submit a request
General Inquiries
Want to get in touch? Drop us a line.
Our offices around the world
Connect with one of our global offices... or feel free to just send us a nifty postcard. We won't mind!
India

Chennai

Estancia IT Park,
Plot no. 140, 151, GST Road,
Vallancheri,
Chengalpattu District,
Tamil Nadu - 603202,
India

Tenkasi

Silaraipuravu Village,
Mathalamparai,
Tenkasi District 627 814,
India

Renigunta

16-237, Srikalahasti Road,
Renigunta Pillapalem,
Renigunta,
Andhra Pradesh 517520,
India

Delhi (NCR)

2nd Floor, Plot No. 6,
Magnus Tower, Sector 73,
Gautam Buddha Nagar, NOIDA,
Uttar Pradesh, 201307,
India

Mumbai

EsziWorkN,
The Capital, Unit# 808,
8th Floor, Plot No: C-70,
Bandra Kurla Complex,
Bandra (East)
Mumbai 400051

Kolkata

#301, Block 4A (3rd Floor) Eco Space,
Rajarhat, New Town Action Area II,
North 24 Paraganas,
West Bengal 700160

Bengaluru

A-908, Signature Towers - Brigade Golden Triangle, Old Madras Rd,
Sy No 50, Huskur Village, Bengaluru,
Karnataka 560049

Australia

Queensland

Office 8, Level 4 ,
194 Varsity Parade,
Varsity Lakes QLD 4227
Australia

UAE

Zoho Corporation Pte Ltd,

Villa - 04, Boutique Offices, DMC
P.O. Box 502629 Dubai,
UAE

United Kingdom

Bletchley, Milton Keynes

Suite 1.09, Challenge House,
Sherwood Dr,
Bletchley,
Milton Keynes MK3 6DP,
United Kingdom

The
Netherlands

Utrecht

Zoho Corporation B.V.
Beneluxlaan 4B
3527 HT UTRECHT
The Netherlands

China

Beijing

3F, KPHZ International Technology
Transfer Center,
No.28, Houtun Road,
HaiDian District,
Beijing, China 100192

Singapore

105 Cecil Street,
#10-04, The Octagon,
Singapore - 069534

Saudi Arabia

Jeddah

3940 Al Rawdhah,
Ar Rawdah Dist - Rovan Tower,
3rd Floor, Unit No 305,
Jeddah 23433 - 7518,
Kingdom of Saudi Arabia.

Brazil

State of Santa Catarina

Rod. José Carlos Daux,
4150 - Room 1 & 2 - Saco Grande,
Florianópolis - State of Santa Catarina, 88032-005

Kenya

Zoho Corporation,

5C, The Address,
Muthangari Drive,
Westlands,
Nairobi

Nigeria

Zoho Technologies Limited

#2B Bayo Olagoke Close,
Off Admiralty Road,
Lekki Phase 1, Lagos,
Nigeria