Communicate. Collect. Curate.
Add experts in your network as Contributors to a manual and organize the shared content into Chapters and Articles. When information is categorized neatly, your team will always know where to look for what they need.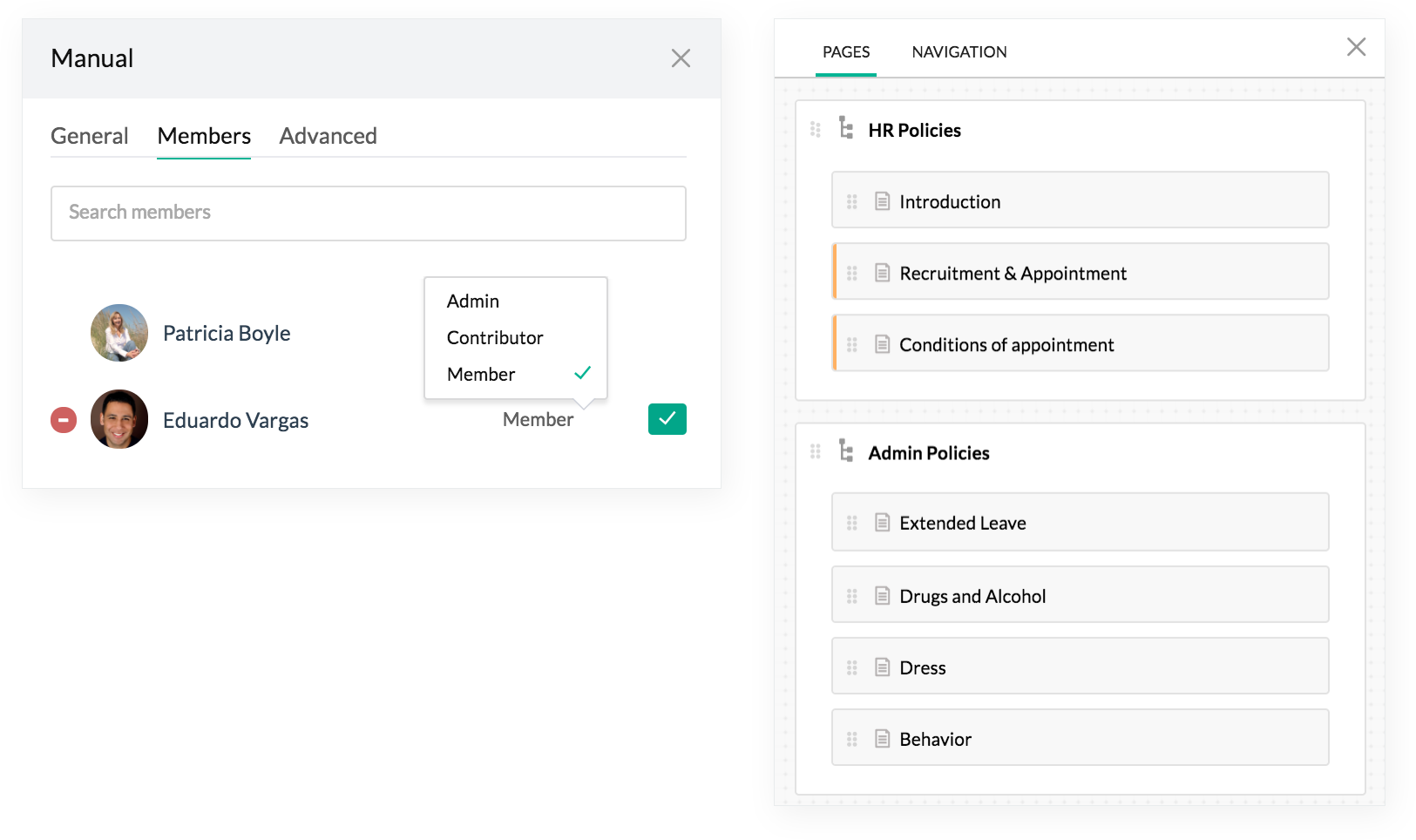 Sharing is a good thing.
Get information to the right people. You can keep your manual public, so everyone in your network can read it, publish it within a group, or make it visible only to specific people.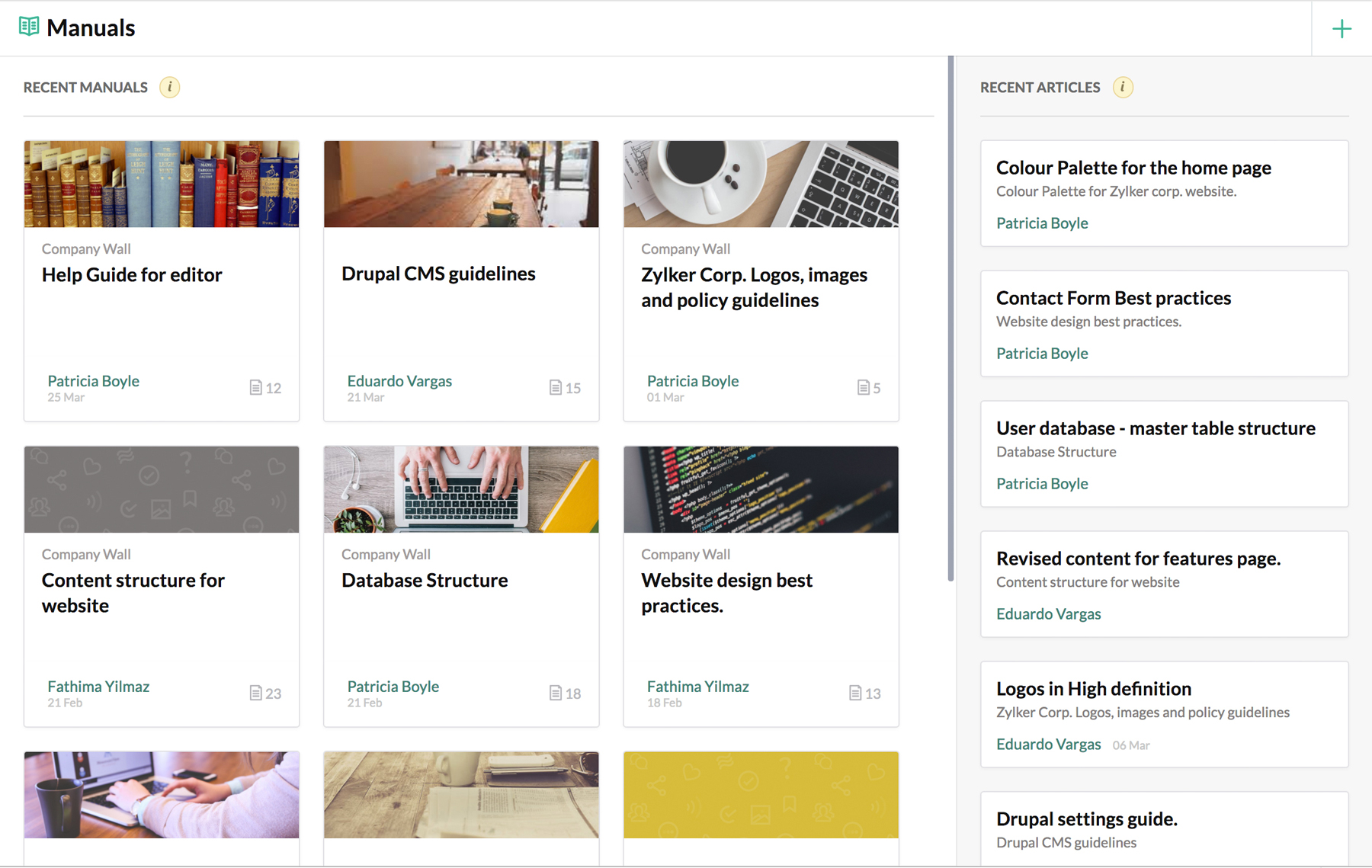 Say more, learn more.
Get your questions answered. Start a conversation with in-house experts from right within your manual. Each manual has its own wall—a space to hold relevant discussions. Each article within a manual also has a feed of its own.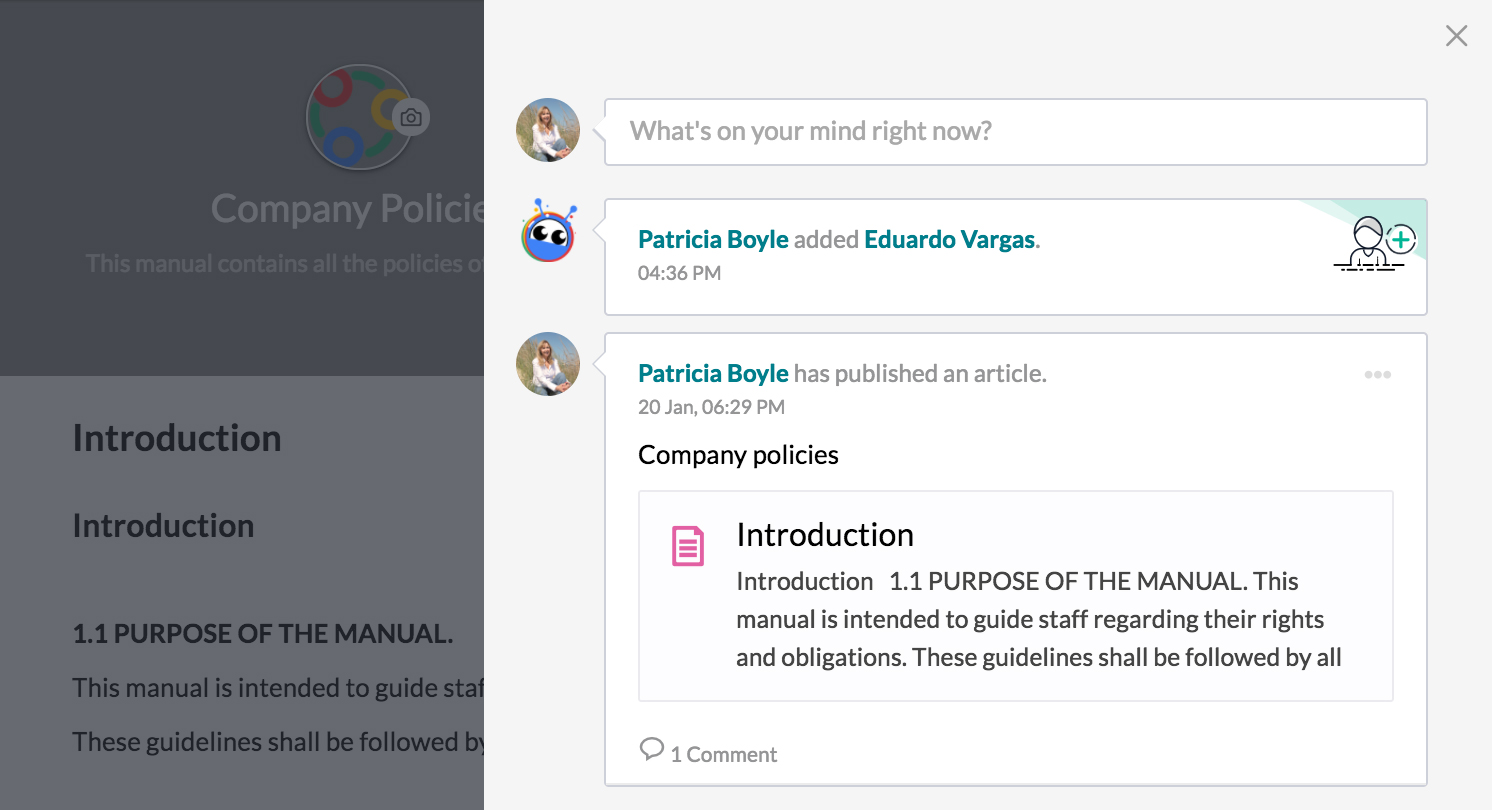 Follow through.
Follow manuals or articles that interest you and never miss a single update from them.