Rich text, richer experience.
Provide more insight with inline images and videos. Get your post looking dapper in no time with rich text support and formatting options.
Forums with context.
Bring context to the picture by associating your forum discussions with relevant categories. Configure important categories to push posts in them to everyone's feed.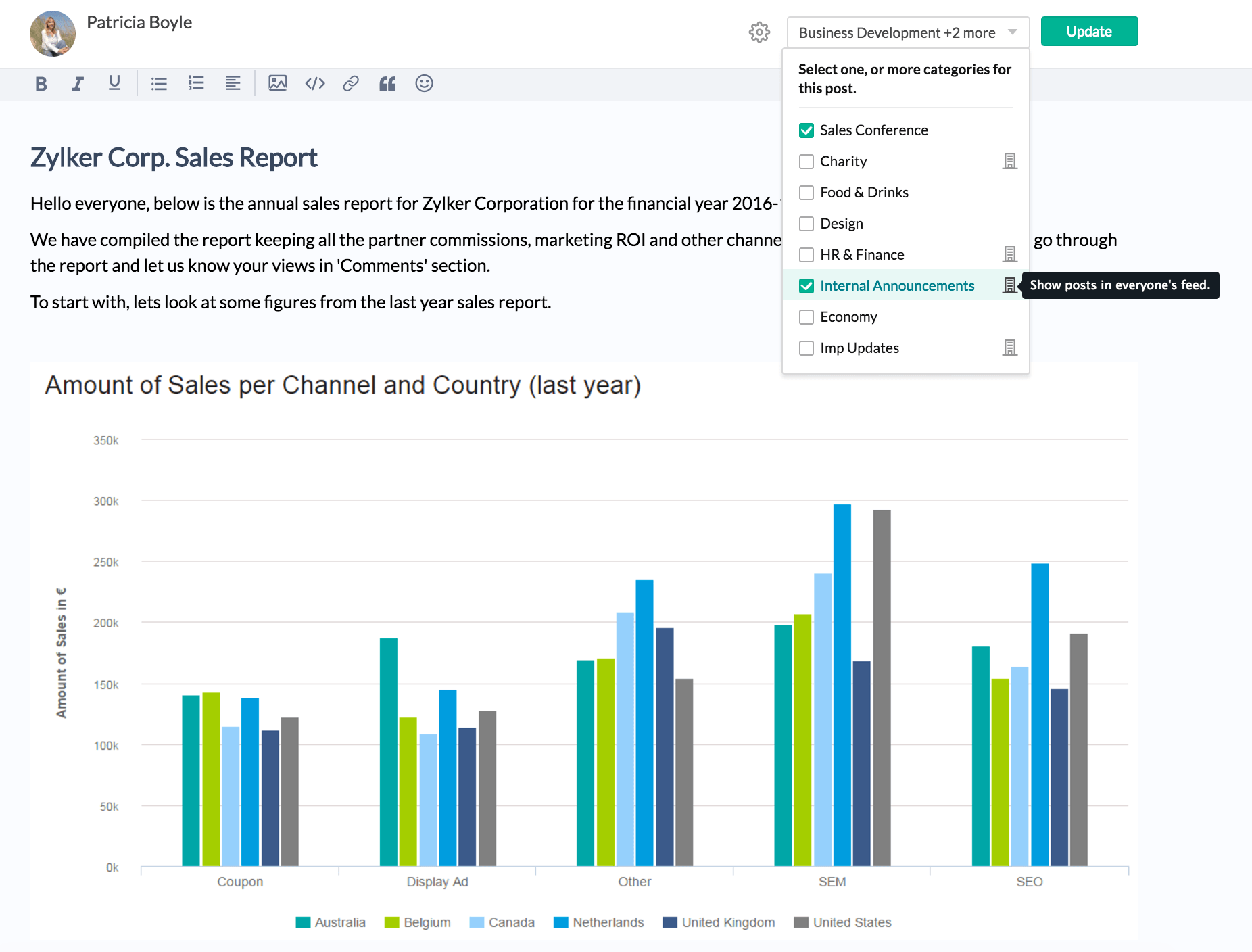 Read all about it.
Follow categories related to your interests to get posts delivered to your feed. Follow a forum post to stay current on the discussion it generates. If you've found posts that have piqued your curiosity, but not the time to read them, just add them as bookmarks, and they'll always be within reach.