Dashboard
A bird's eye view
of everything
important
Use Connect's customizable dashboard to present an overview of everything that's happening in your company. The dashboard is all you need to centralize internal communications—from providing the bigger picture to your new hires, to reinforcing crucial information to all employees.
Learn more
Create a gateway to your brand, values, and internal communications.
Use our array of built-in widgets to showcase any important information, announcements, or events.
Customize the design to reflect your organization's style. Add images and banners, or embed videos or links to connect employees with everything they need to know.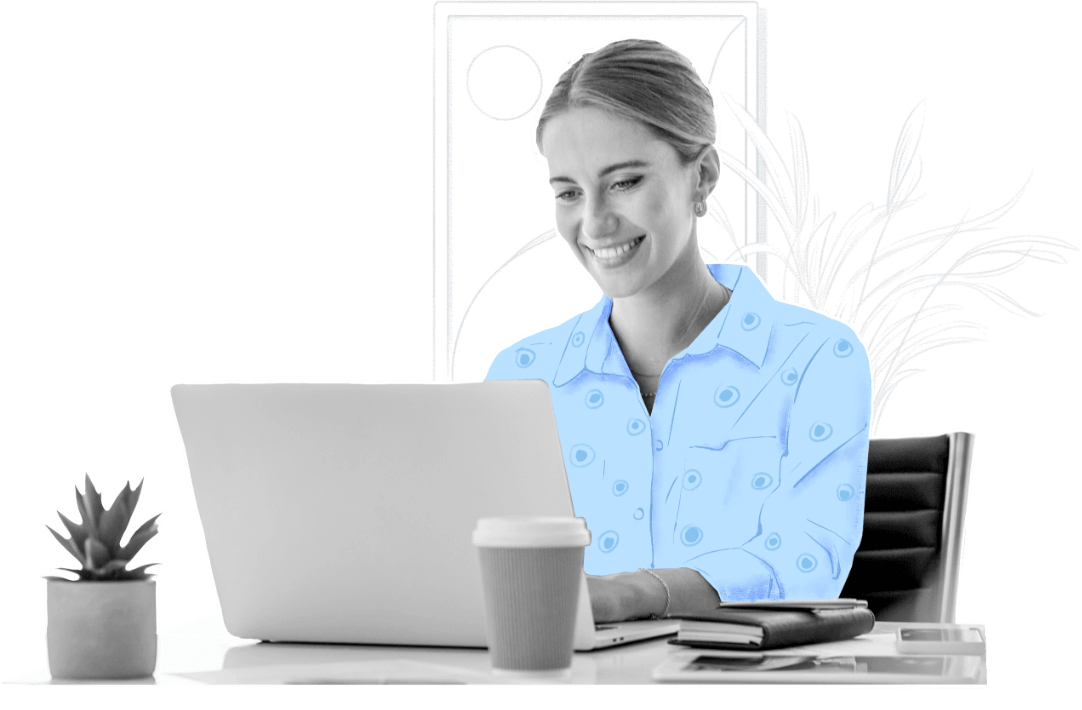 Gamification
Who says work
can't be a game?
Use gamification to turn work into play, without losing sight of productivity. Create a peer-to-peer recognition approach that keeps employees involved and encourages them to express themselves.
Learn more
Design a point system with multiple levels and badges to boost participation and ensure employee engagement.
Award points to employees when they interact with the intranet content. Recognize and encourage their efforts to initiate and take part in activities.
Use badges to develop a culture of appreciation and gratitude within your enterprise, across hierarchies.
Employee social advocacy
Promote your values and generate positive brand exposure
Put your brand in the spotlight and make every employee an ambassador for your values by creating content they can share on social media.
Learn more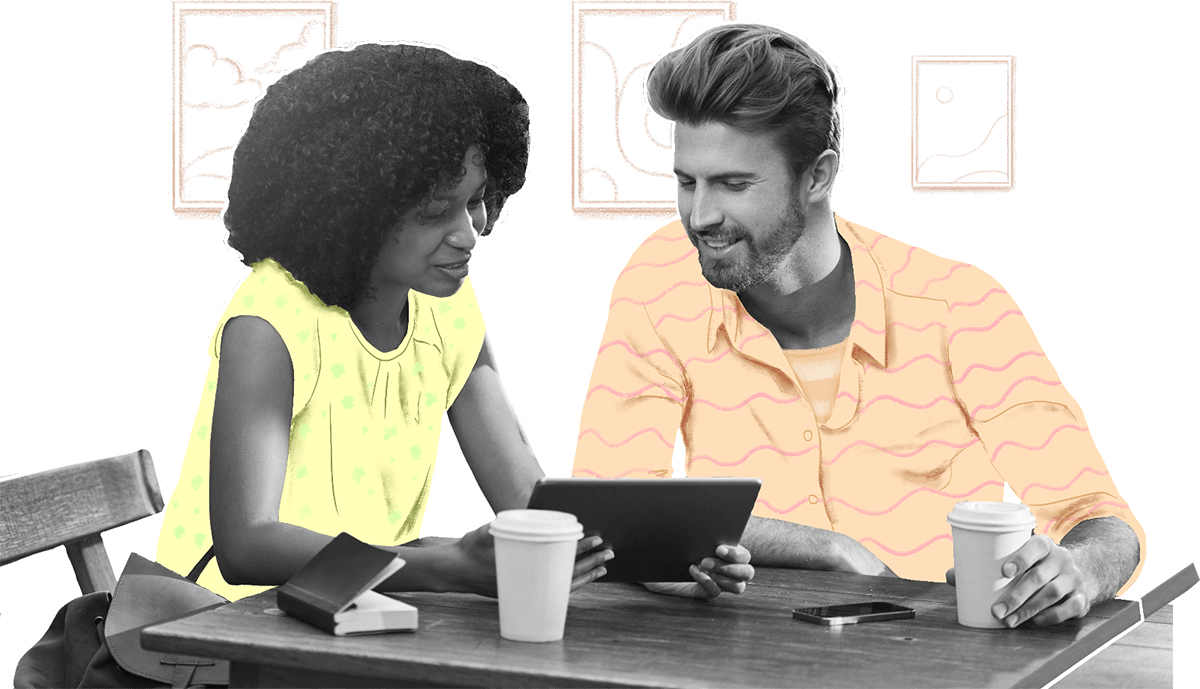 Strengthen trust by involving all your employees in your brand initiatives.
Improve your employee engagement and the way people perceive your brand.
Enhance the flow of information and work
Ideas
Tap into the collective potential of your workforce
Inspiration can come from anywhere. By creating an exclusive space for employees to share their ideas, you encourage a culture of openness and innovation. Employees can also vote on what they think is the best idea, making it easier to get feedback, iterate, prioritize, and implement new initiatives.
Schedule content
Ensure news is timely
Reach employees at the right time by scheduling your posts. Employees working across time zones or on different shifts can plan better, save time, and share information just as easily.
Mandatory reads
Identify and share business-critical information
Changes in your work policy, vision statements, or any content to be shared with all employees can be marked as a mandatory read. Employees will be notified that they need to read and acknowledge the post. You can also track which employees have read the post and send reminders to those who haven't.
Organization chart
Towards a transparent culture
Providing employees access to the organization chart is a great way to help them reach out to the right people and improve communication and collaboration across teams and hierarchies.
Team schedule
Plan. Prioritize. Work together.
Keep tabs on what everyone else in your team is up to. A team schedule helps your team develop a clear purpose, prioritize tasks, and allows for better distribution of work.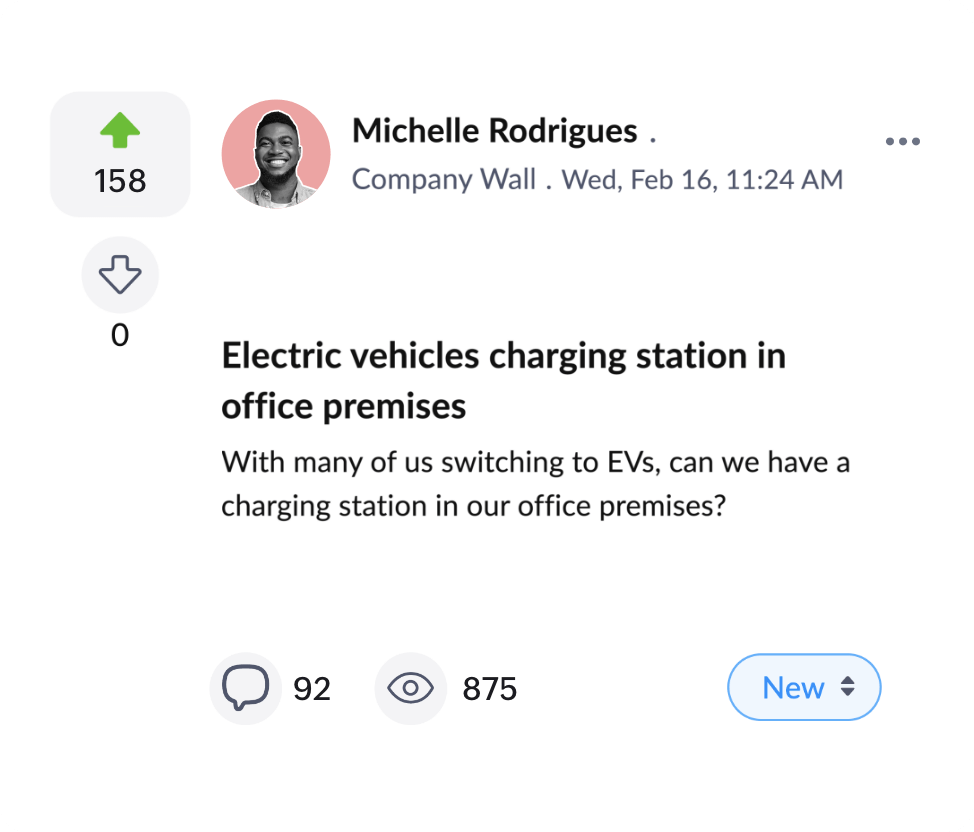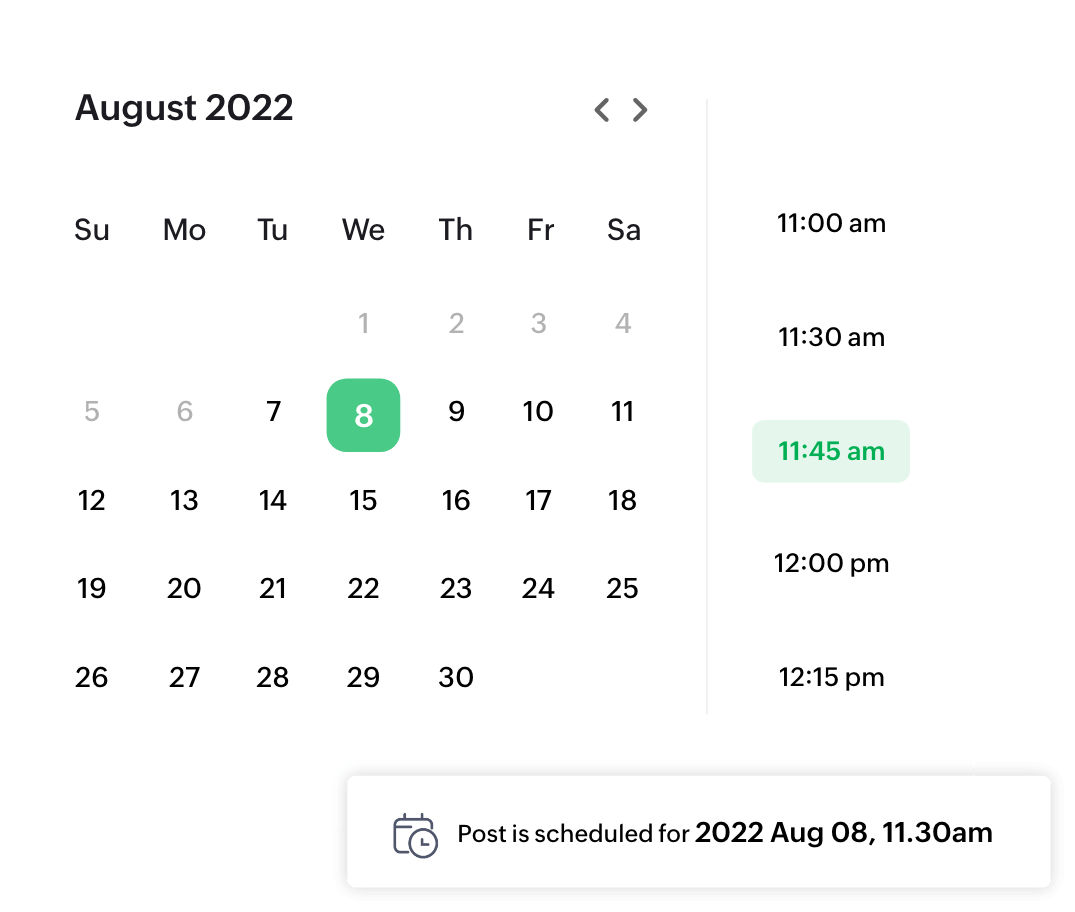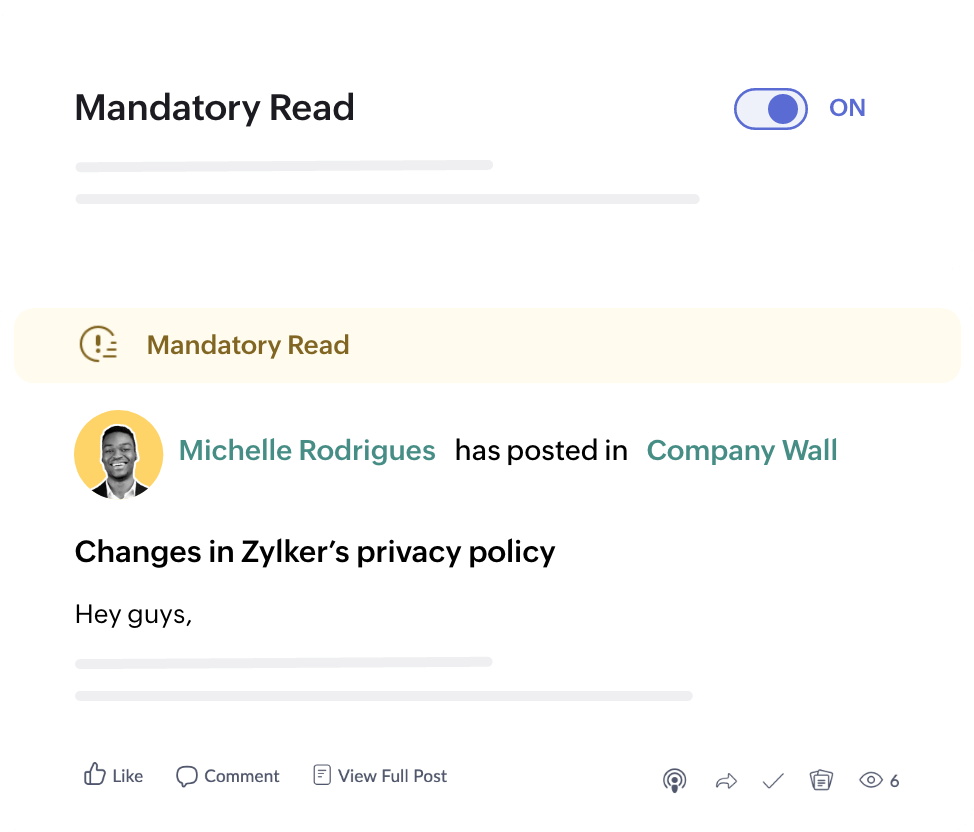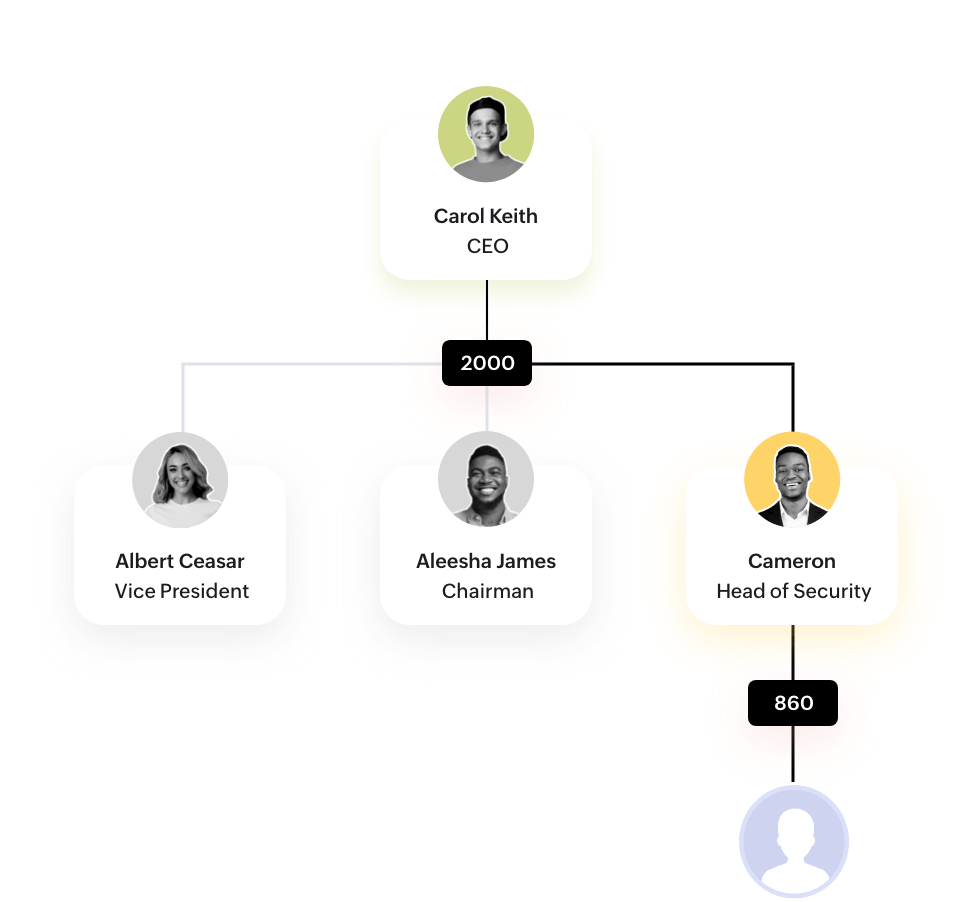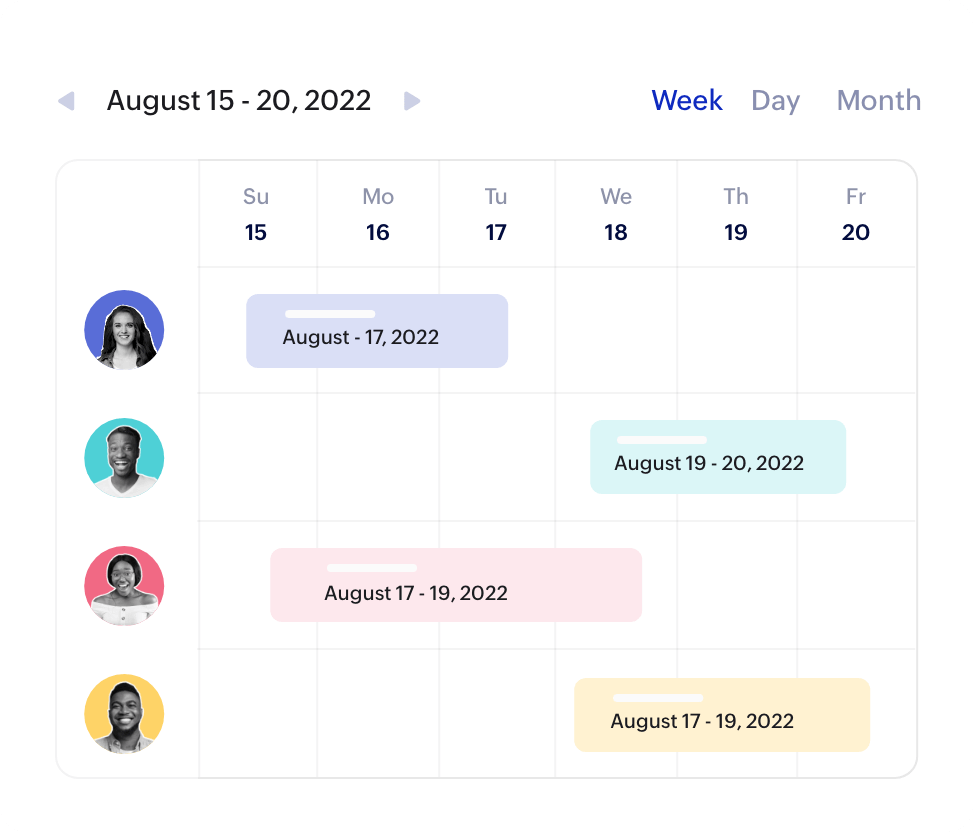 Automate to save time
Workflows
Use trigger and action-based rules to streamline the time and effort required to perform tasks, such as adding members to Groups and Boards
Dynamic memberships
Bring the right people together easily by defining rules that automatically add members to a group or a board based on certain criteria on their profile. For instance, a rule can automatically add any member with their designation as "Manager" to the company's "Leadership" group.
Improve your intranet
governance
Decentralize to manage better
Share the responsibilities of running the intranet with members by assigning them permission-based roles. Defining the scope of members ensures that your enterprise intranet runs seamlessly.
Measure and improve
Get the numbers on how members are interacting within the intranet. View module-based statistics, activity graphs, and lists of the most active users, groups, and discussions to gain insights to help you understand the effectiveness of your intranet.
What better way to get a head start than Connect-ing all your employees!