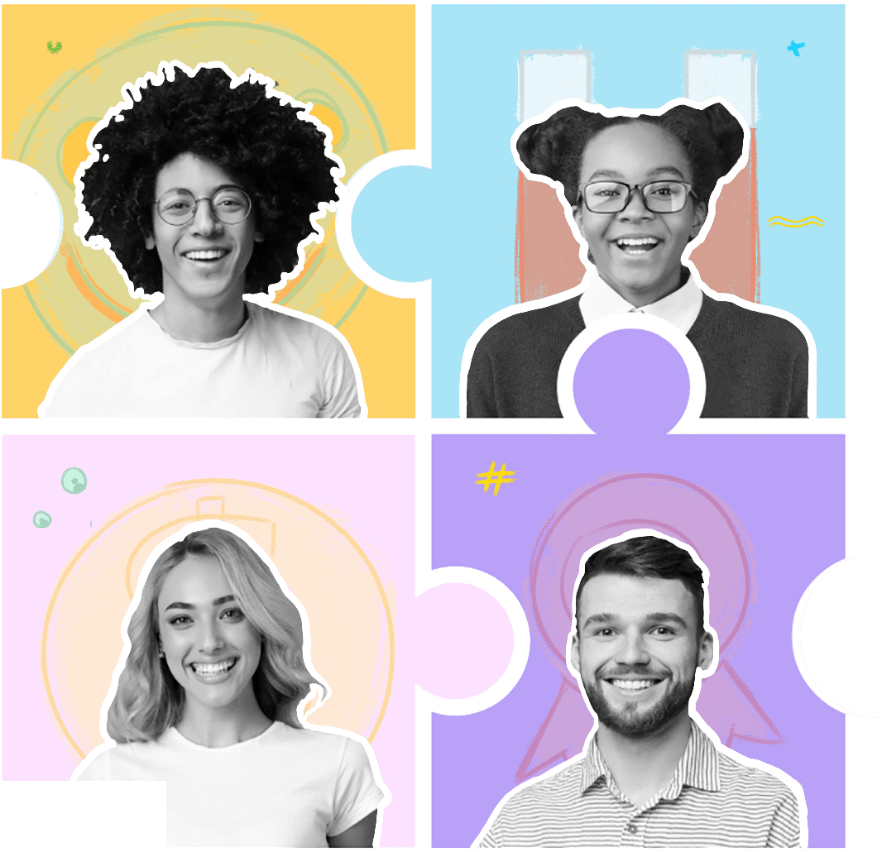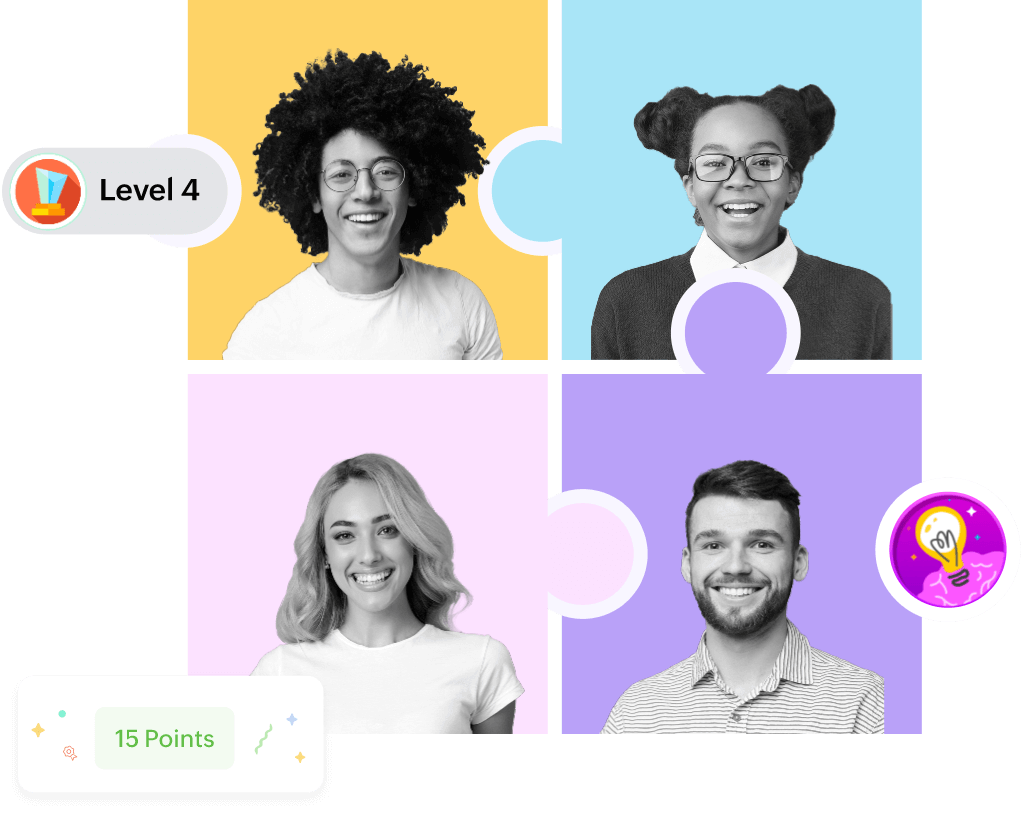 Why do you need intranet gamification?
Games are fun, engaging, and help us develop confidence in ourselves as well as respect, trust, and bonds with game teammates.

Likewise, bringing gaming elements such as achievements, levels, leaderboards, and badges to your enterprise intranet can have the same effect on your employees.

With gamification in Zoho Connect, you can design a point system with multiple levels and badges in a way that best reflects the way your enterprise works.
How can gamifying your intranet improve employee experience?

Level 1
Turns internal communications into a fun exercise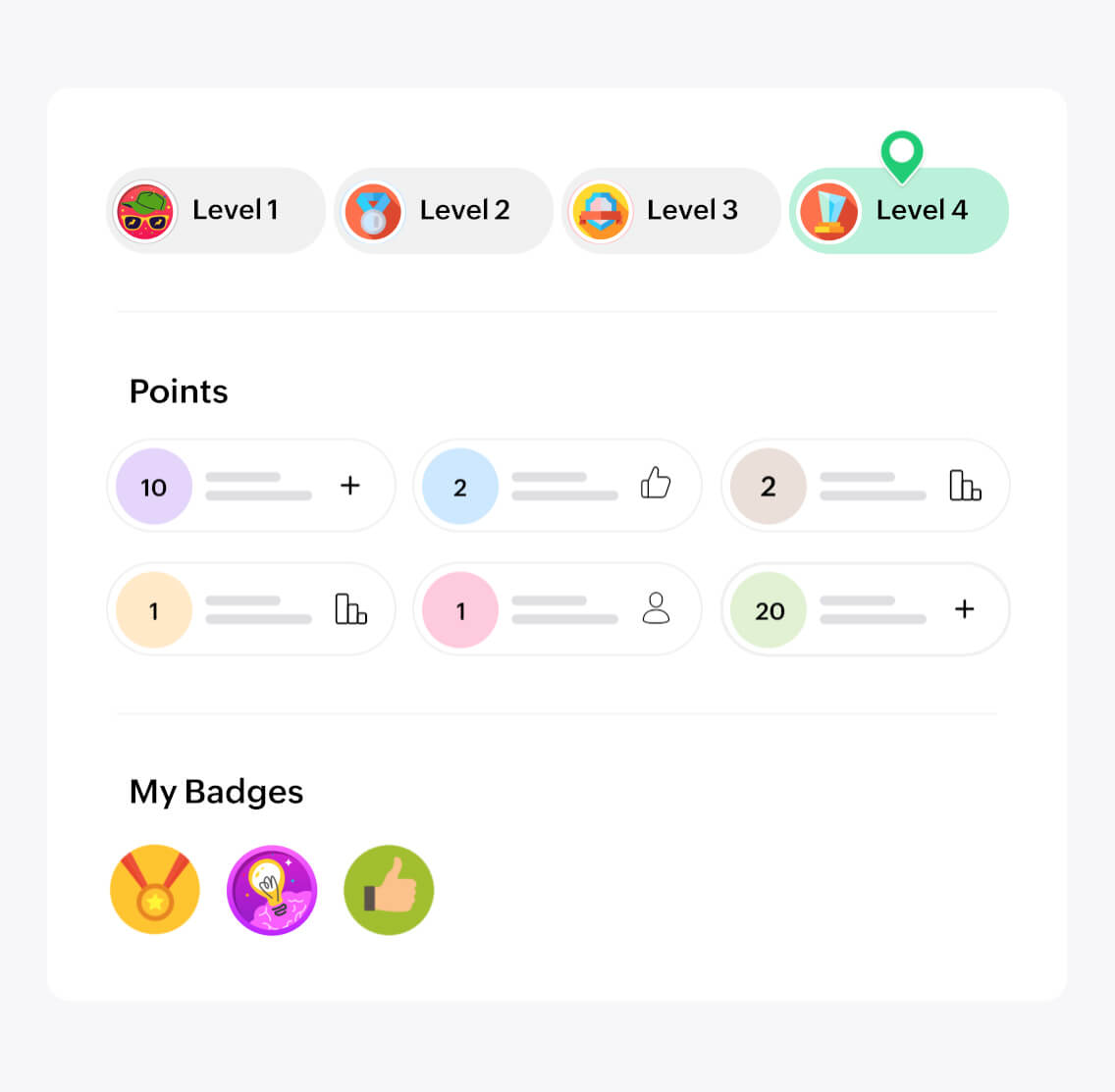 Assign points for actions within your network to encourage employee participation. For example, any member who makes a post in the network gets five points.

Create an elaborate game with levels, points, and a leaderboard for activities across the network.

Create a fun, accepting environment for meaningful team interactions and help members build stronger connections with each other.

Empower a culture that brings you closer to building an impactful business.

Level 2
Creates a peer-to-peer recognition system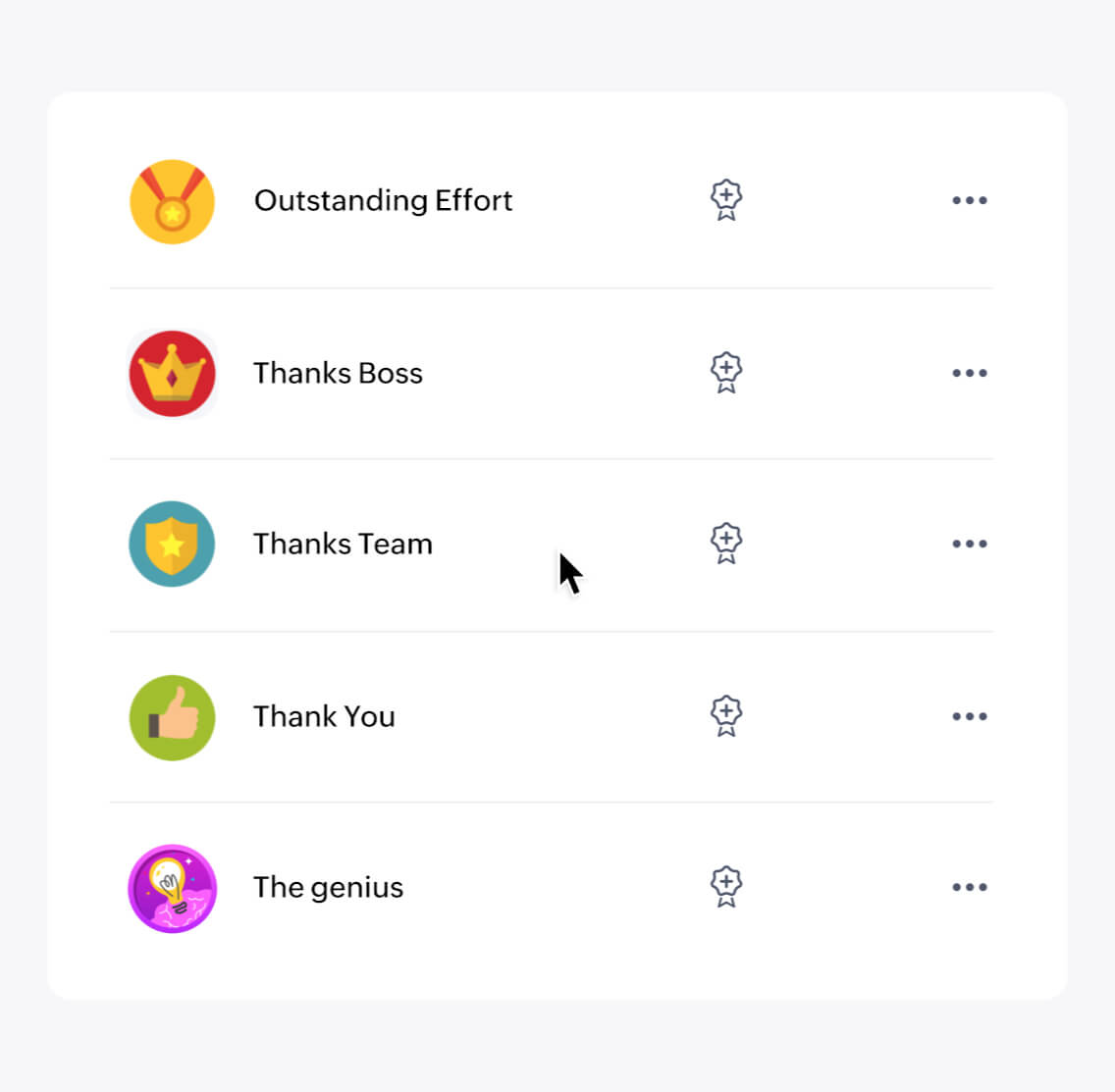 Send a "Good Job" or a "Thank you" badge, regardless of hierarchy, using Connect's built-in badges or your own set of custom badges.

Make sure all team members feel at home by recognizing birthdays and work anniversaries.

Appreciation, gratitude, and kind wishes from coworkers and managers help boost morale, motivate employees, and bring them together.

Level 3
Helps you create tailored experiences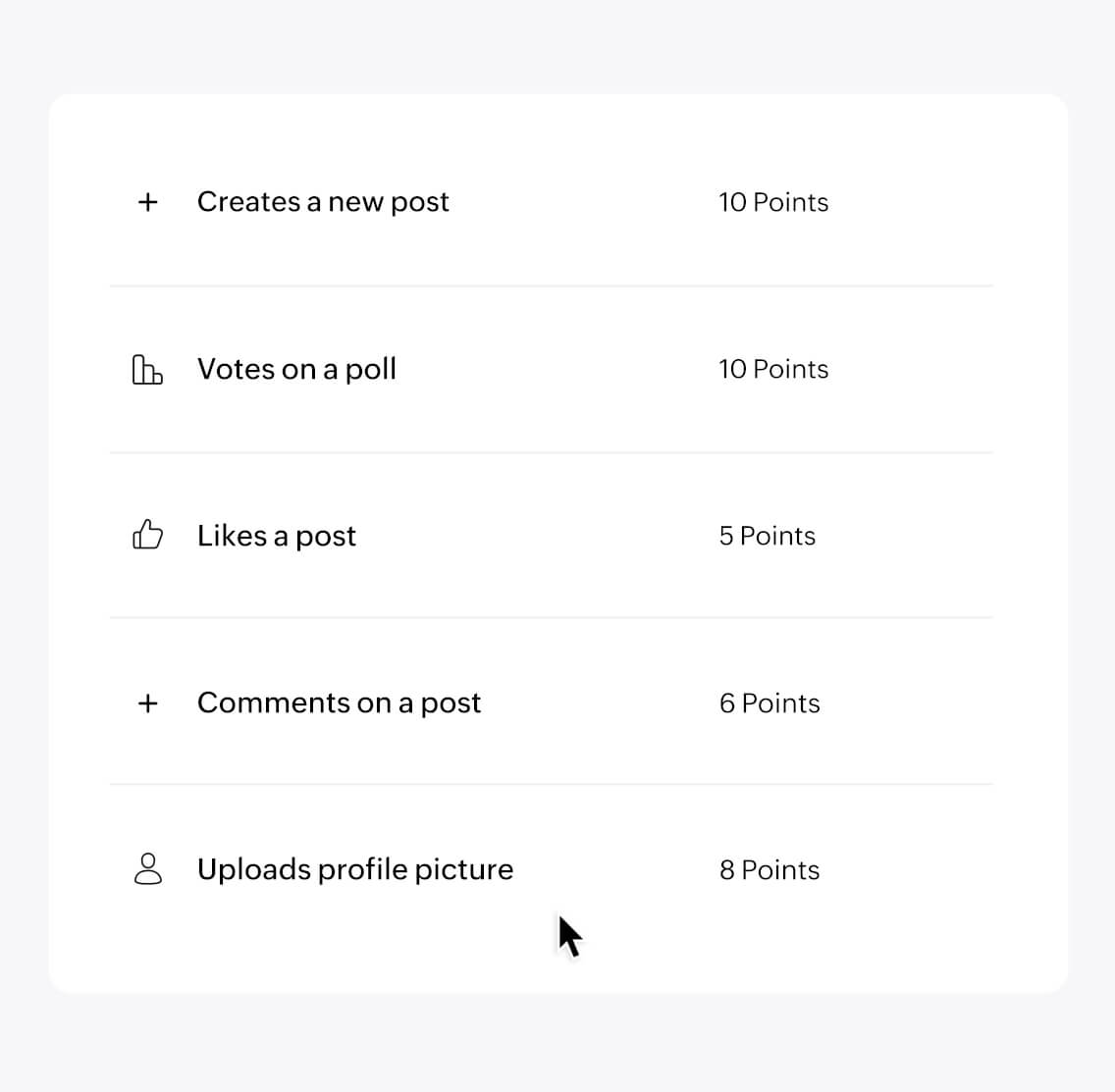 Change the module's elements to fit your enterprise's needs.

Configure the number of points to be awarded, their corresponding activities, the number of levels and badges available.

Create different sets of badges based on who should award or receive them or set permissions on whether a badge can be given and received by all or specific members.

For example, you can create a set of badges that can only be awarded by HR to other employees.

Any badge or level can be disabled or deleted.

Level 4
Improves employee engagement and well-being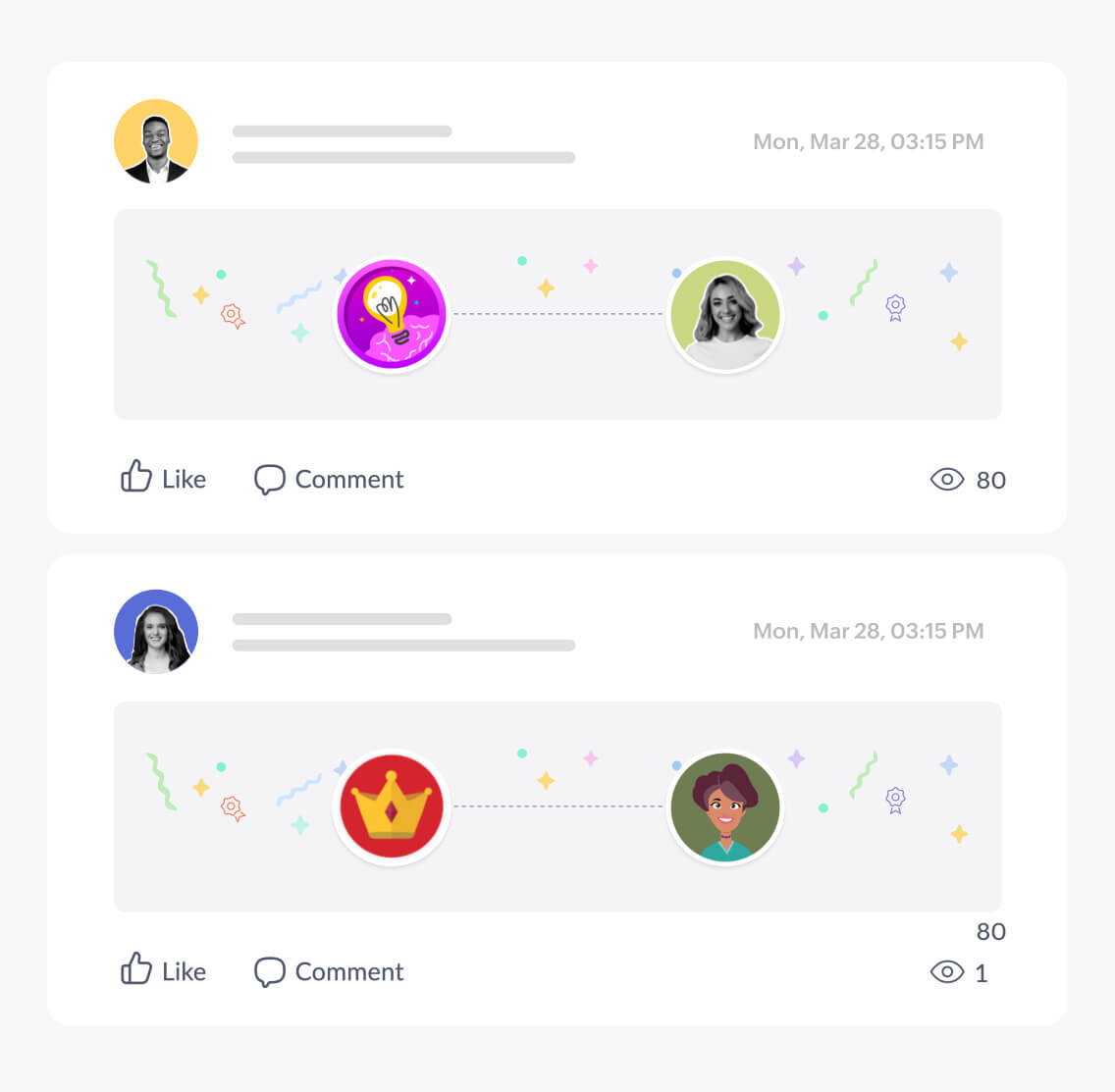 Make co-workers feel truly recognised by sharing your appreciation of a member with a Group, so others can view who has received the badge.

Incentivize, recognize, and award healthy communication, idea-sharing, and interaction with your enterprise's content.

Improve your company's internal communication and create a positive work environment that gives employees a sense of belonging in your organization.
Want to learn more about how intranet gamification with Connect can best help your enterprise?