Your channel, your choice.
Create group-specific channels for discussions related to your team's work. Use independent channels for broader subjects involving those outside your team as well.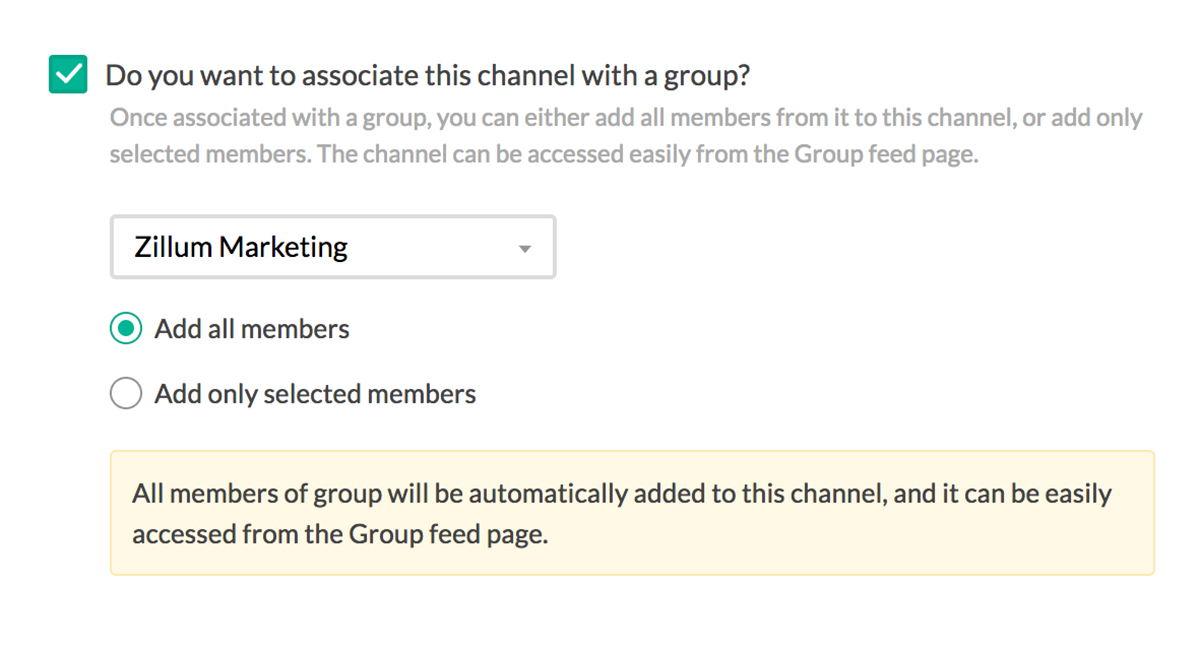 Instant communication makes for informed decisions.
Turn your channel into a conference room in a moment's notice. Getting information to the team is easy with drag-and-drop functionality. Different people, different perspectives - bring them all together to make better decisions, faster.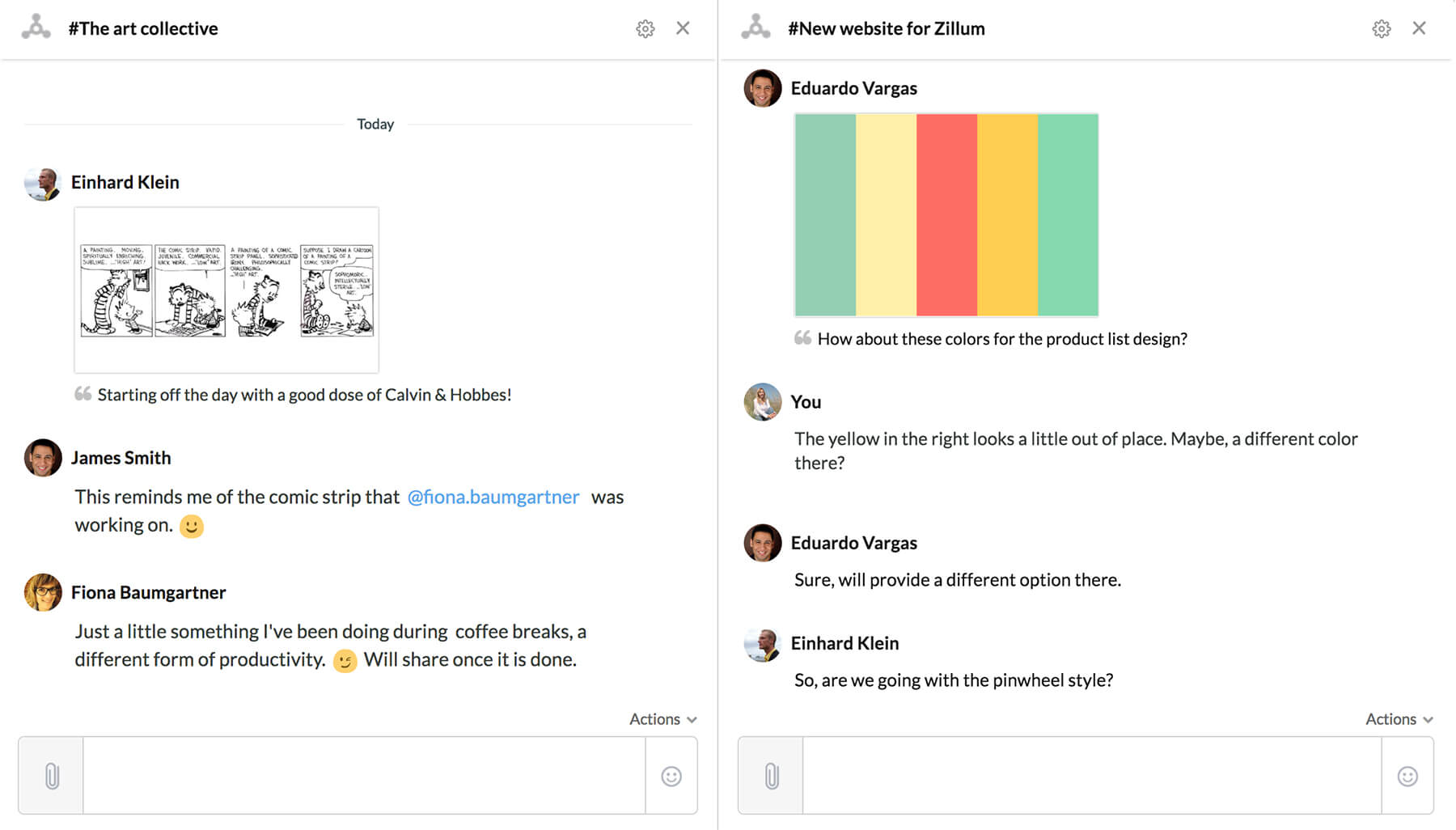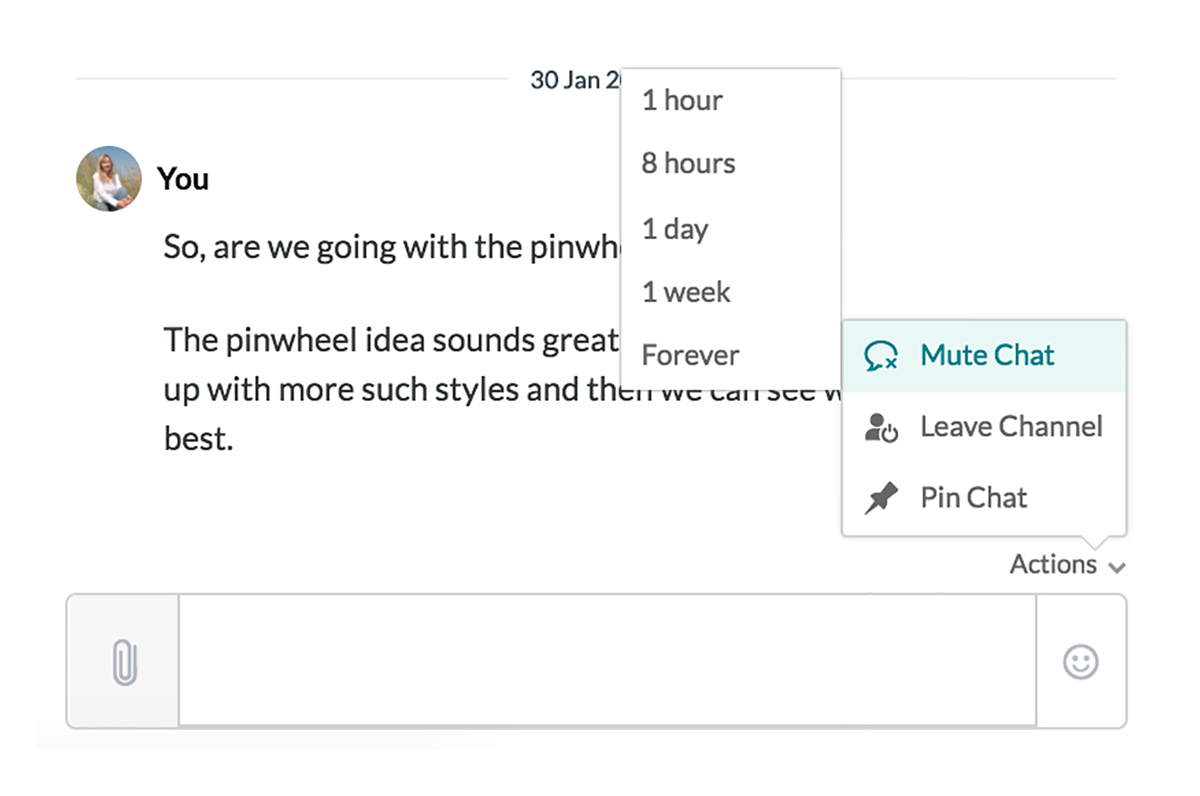 Stay in the loop (when you want to).
When conversations happen across multiple channels, it gets overwhelming. Mute channels that are not as important, so you'll stay updated about the ones that matter.
Be a part of the discussion anywhere you go.
Get the Zoho Cliq app for your mobile device and make things happen across the globe.