Celebrating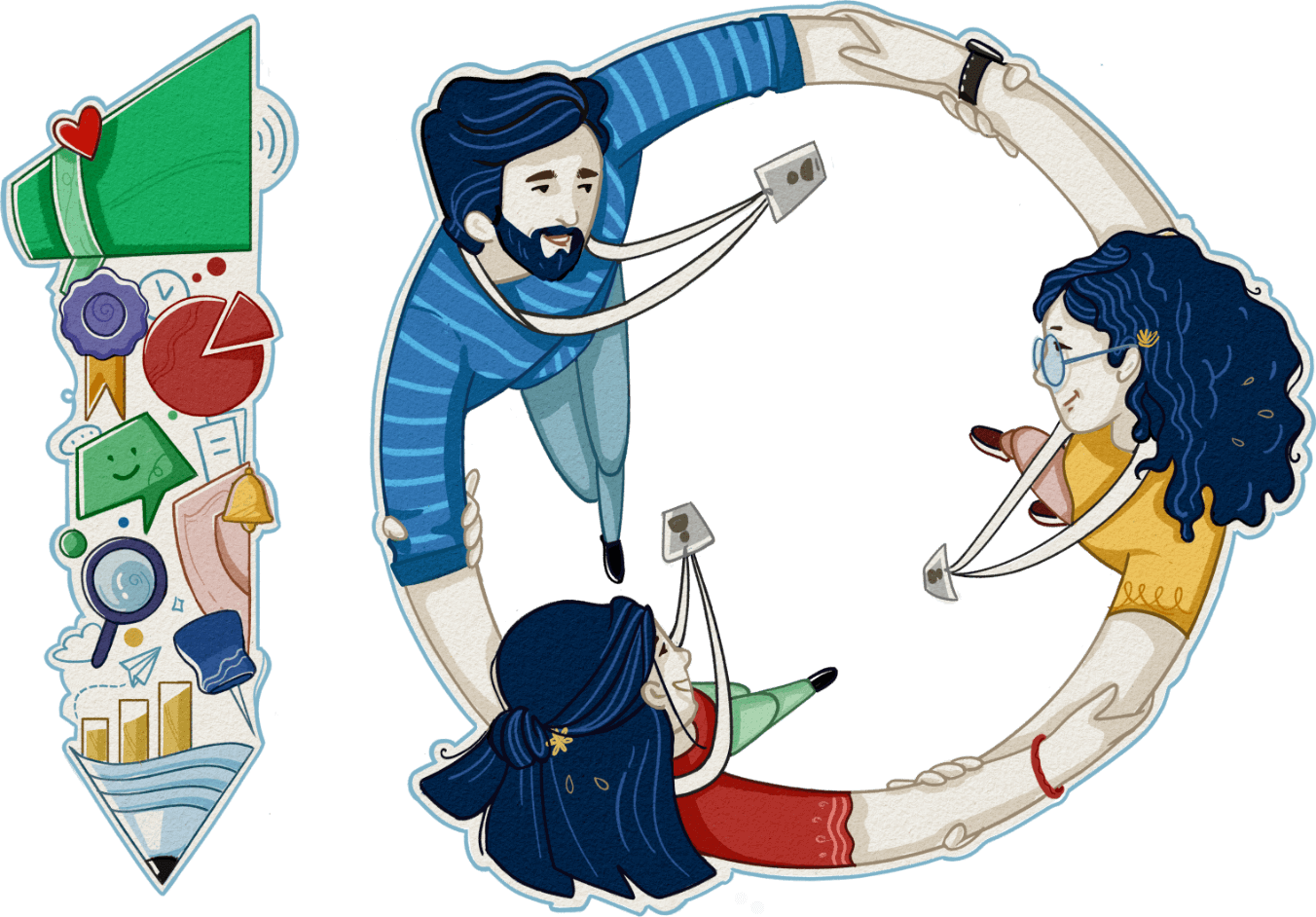 Connecting teams and
creating happier workspaces.
At Zoho, we've always embraced this mantra: Happy employees = a successful business. From the very beginning, we've been committed to nurturing the most valuable asset of every organization—their people. Over the years, we've seen significant shifts in the workplace, with remote work and work-life balance gaining importance, and we've adapted our platform to suit modern employee experience trends. As we begin our next decade, we're exhilarated about the limitless possibilities ahead!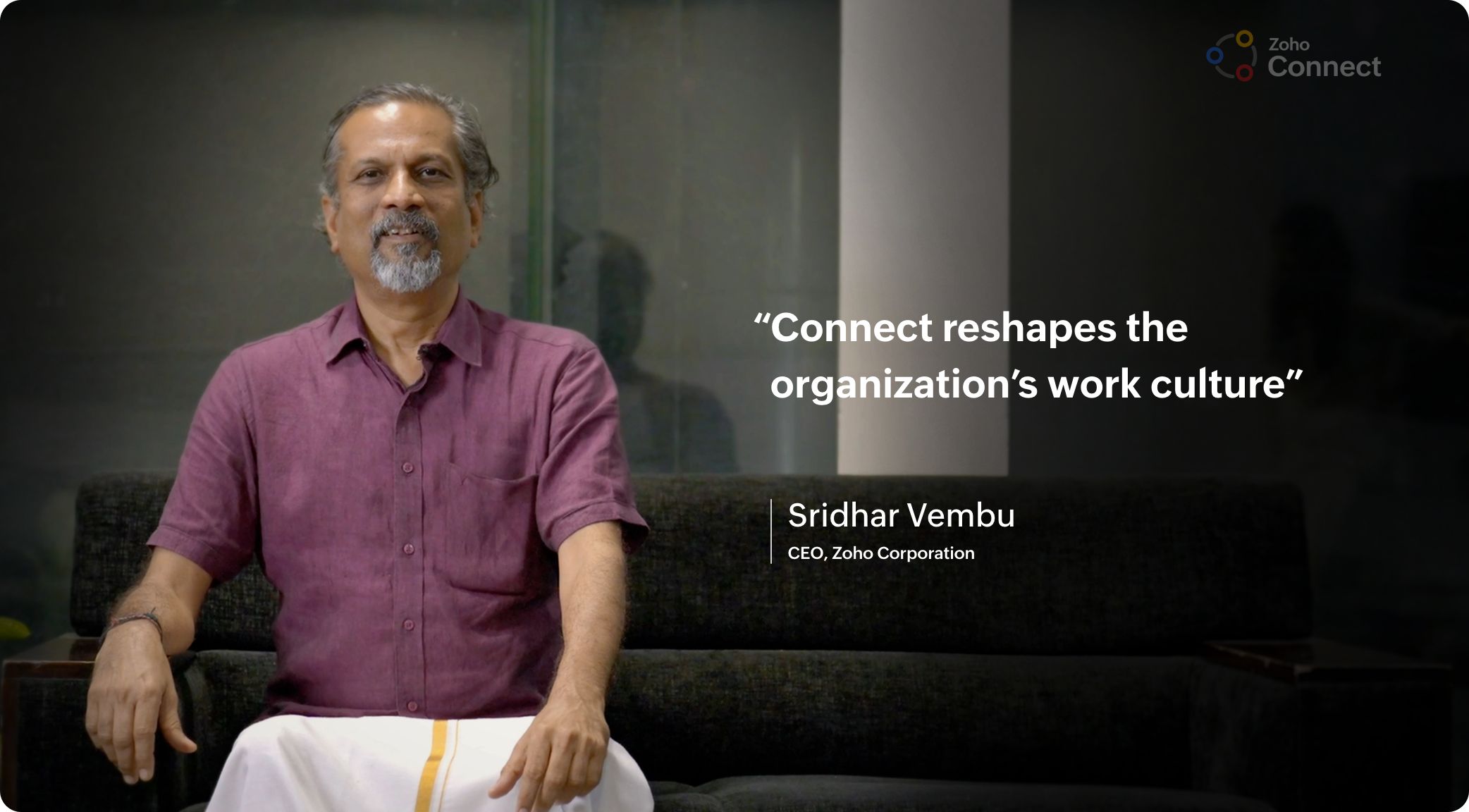 As we celebrate this important milestone, here's a look back at some of our favorite highlights of our growth over the years.
2012
2013
2015
2017
2019
2020
2021
2022
2013
A promising beginning as

Zoho Pulse
2015
The evolution into

Zoho Connect
2017
A leap forward with an

All-new UI
2019
Town Halls introduced
2020
Remote work functionalities
2021
A revamped admin panel
2022
Introducing the Ultimate Edition
2013
A promising beginning as
Zoho Pulse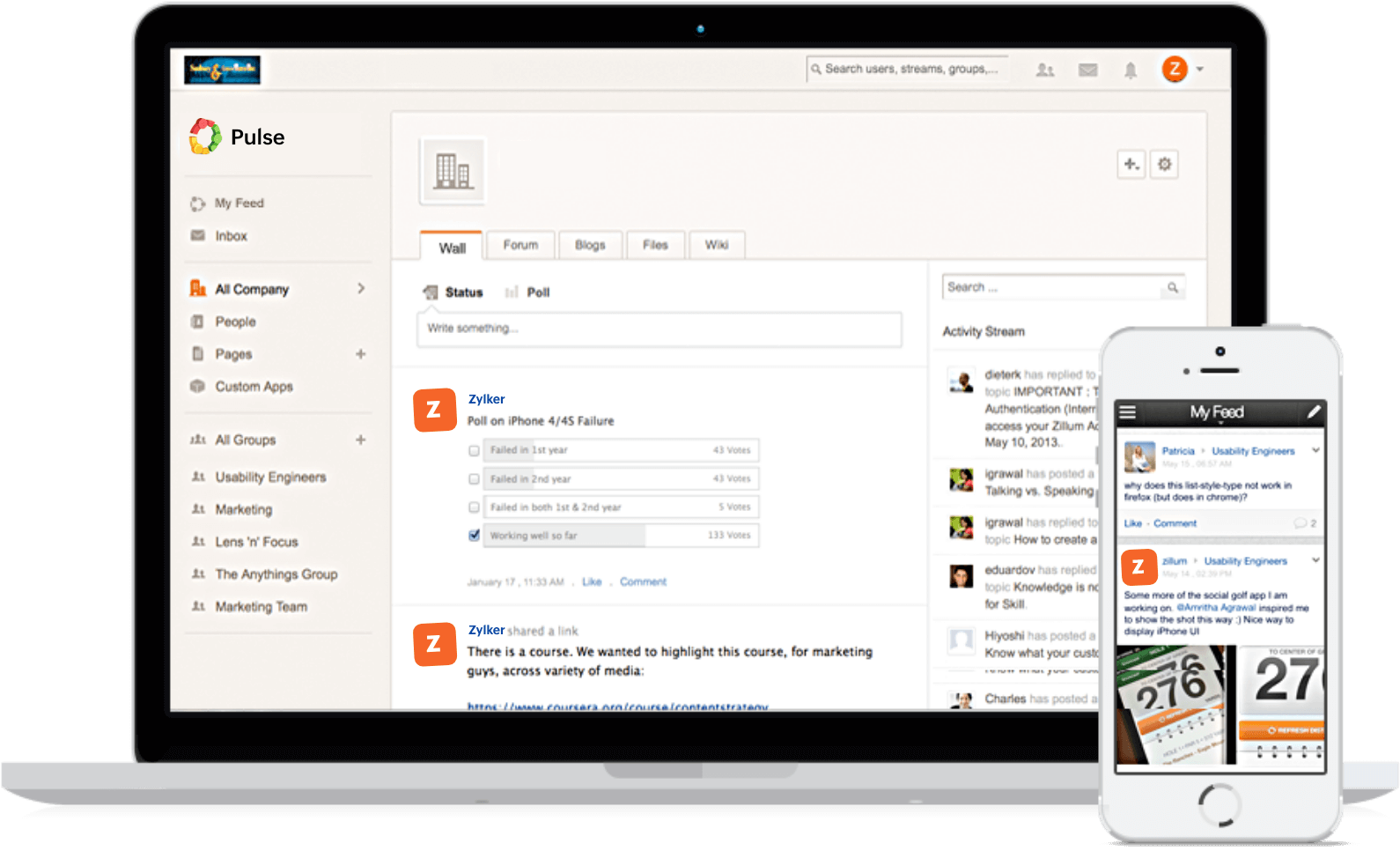 We introduced Zoho Pulse, a collaboration tool with feeds, inbox, groups, and custom apps aimed to revolutionize the way teams communicate and work together.
2015
The evolution into
Zoho Connect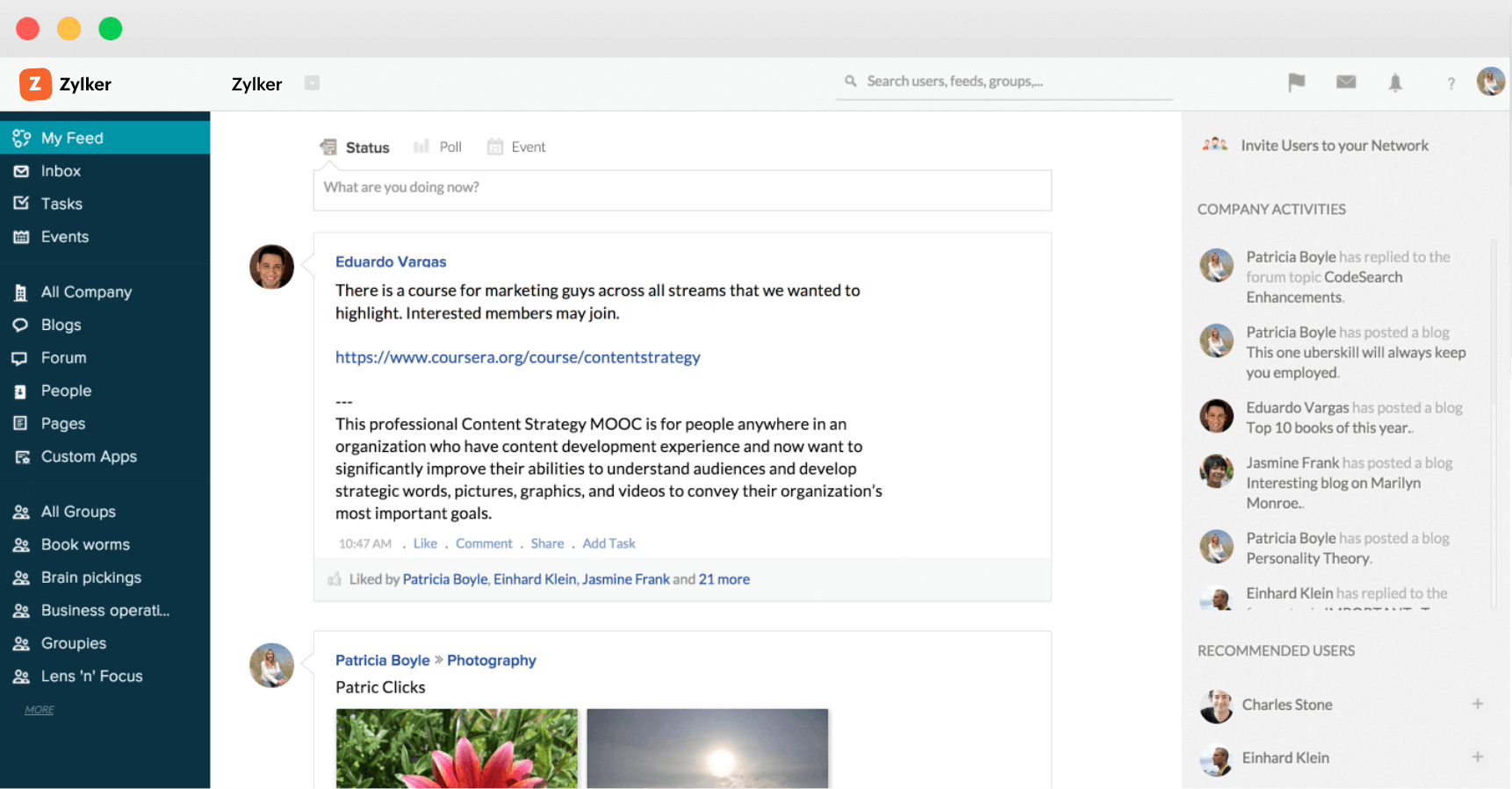 Marking a significant milestone, the platform expanded its capabilities by introducing two fundamental tools: Boards and Manuals, and Pulse was renamed Zoho Connect.
2017
A leap forward with an
All-new UI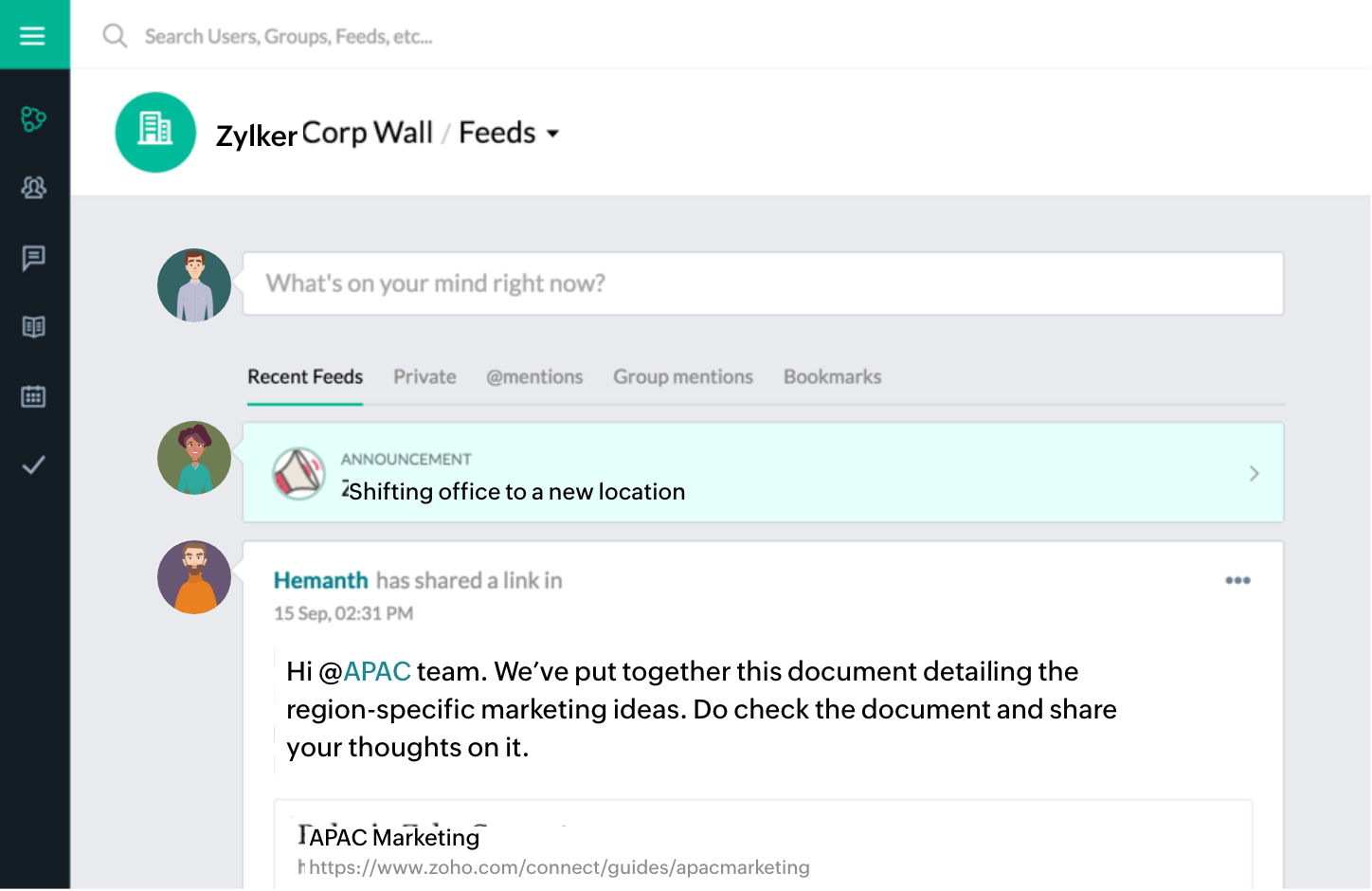 Zoho Connect underwent a comprehensive overhaul, unveiling a sleek and intuitive user interface (UI) to navigate effortlessly and collaborate seamlessly within the platform.
2019
Introducing
Town halls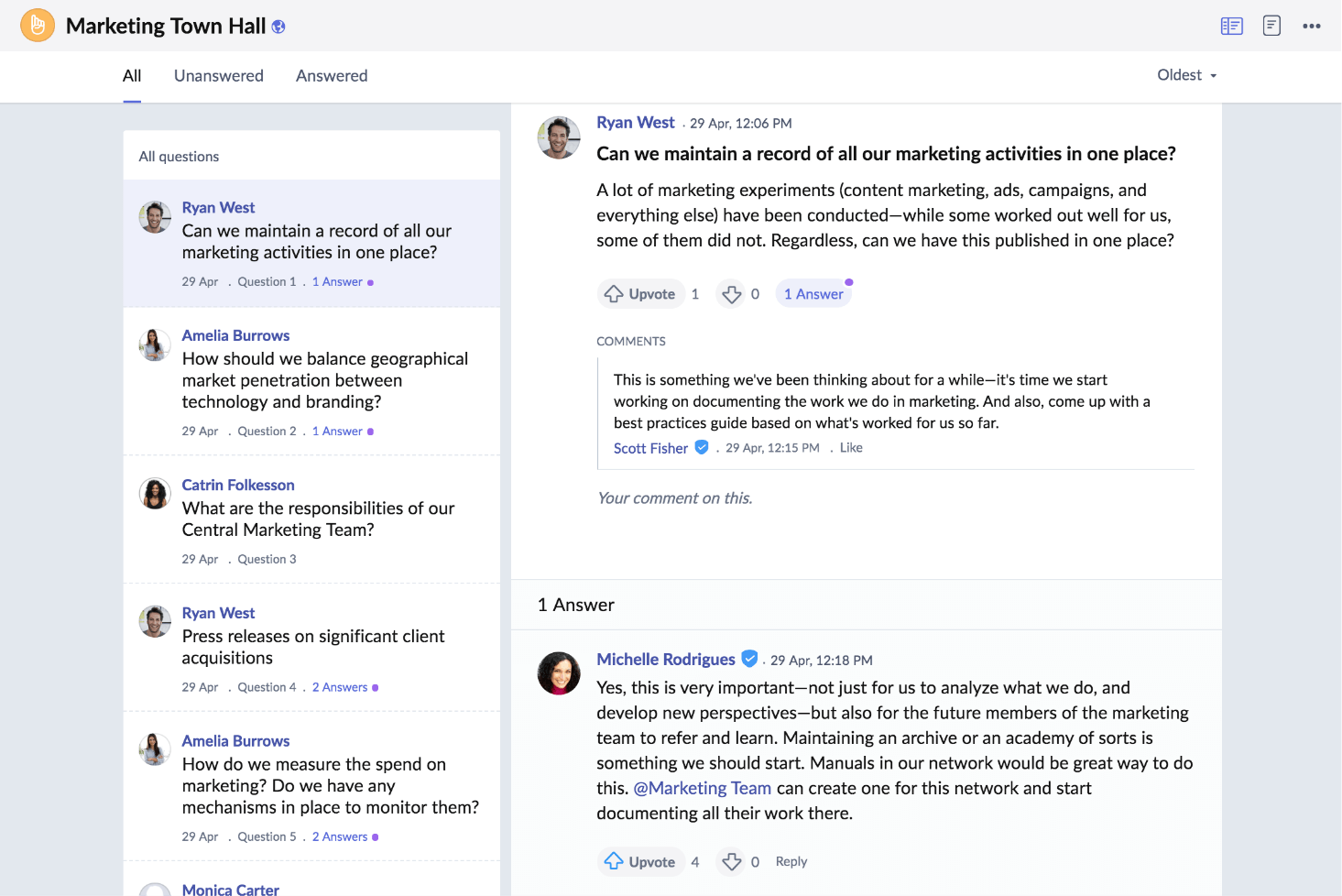 We introduced the innovative concept of Town Halls, which served as virtual meeting spaces where leaders could engage with their teams, address concerns, share updates, and foster a sense of belonging.
2020
Remote work
Functionalities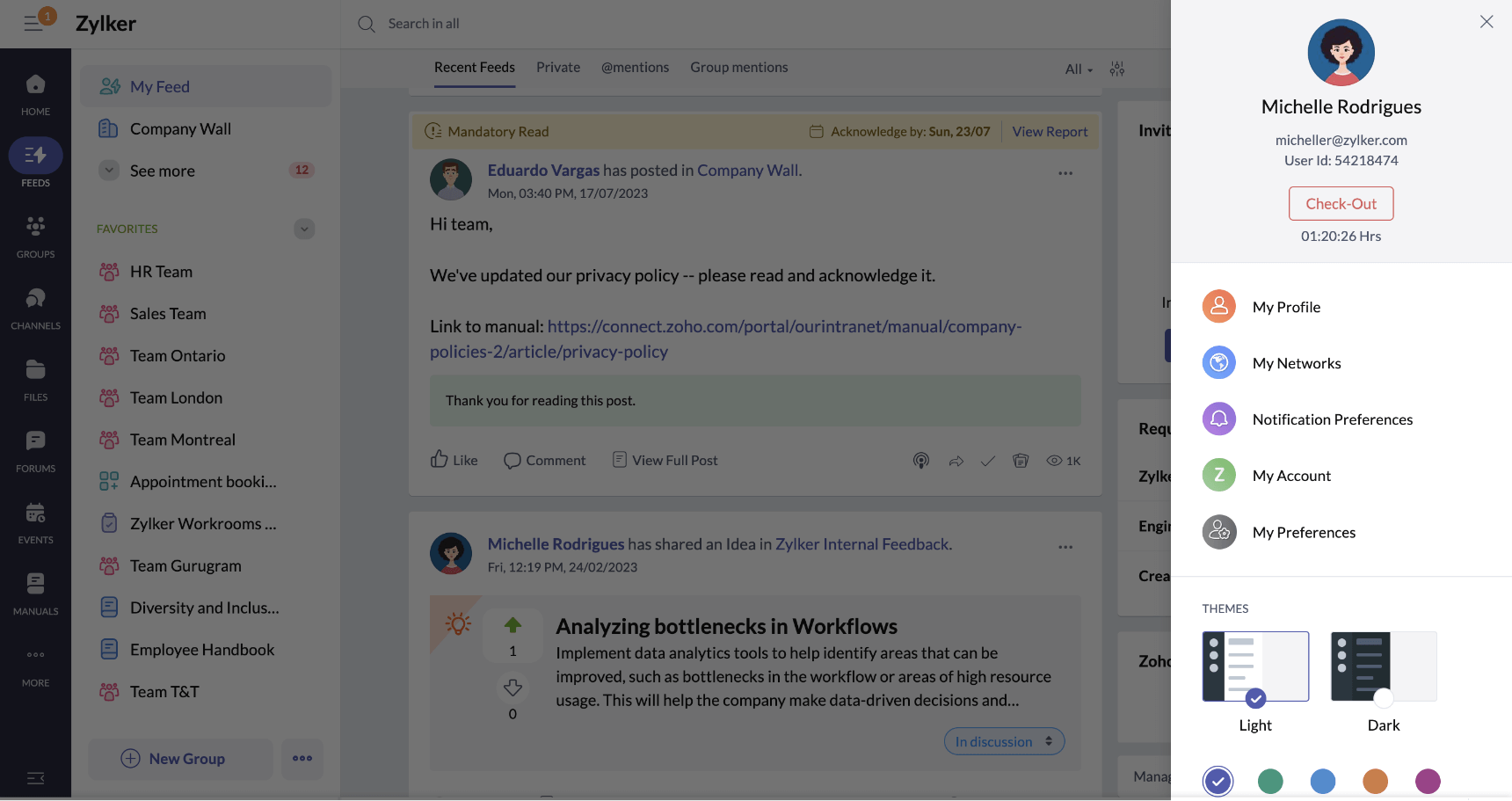 As a testament to our approach in meeting our customers' needs, we integrated with Zoho People, which enables remote work functionalities that fostered team unity during the challenging period of the pandemic.
2021
A revamped
Admin panel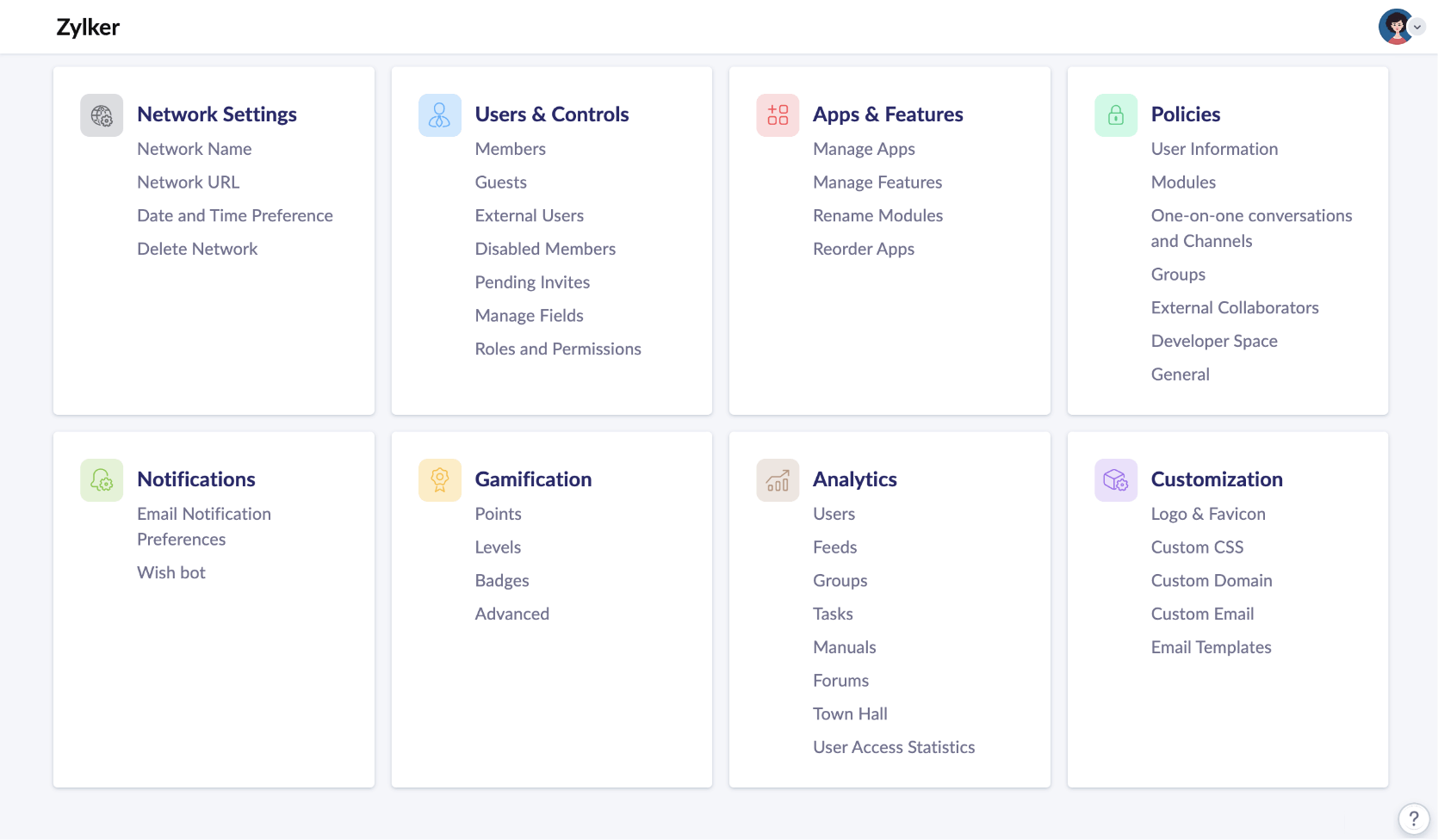 We unveiled a revamped admin panel with a super-intuitive UI focused on easy navigation.
2022
Introducing the
Ultimate Edition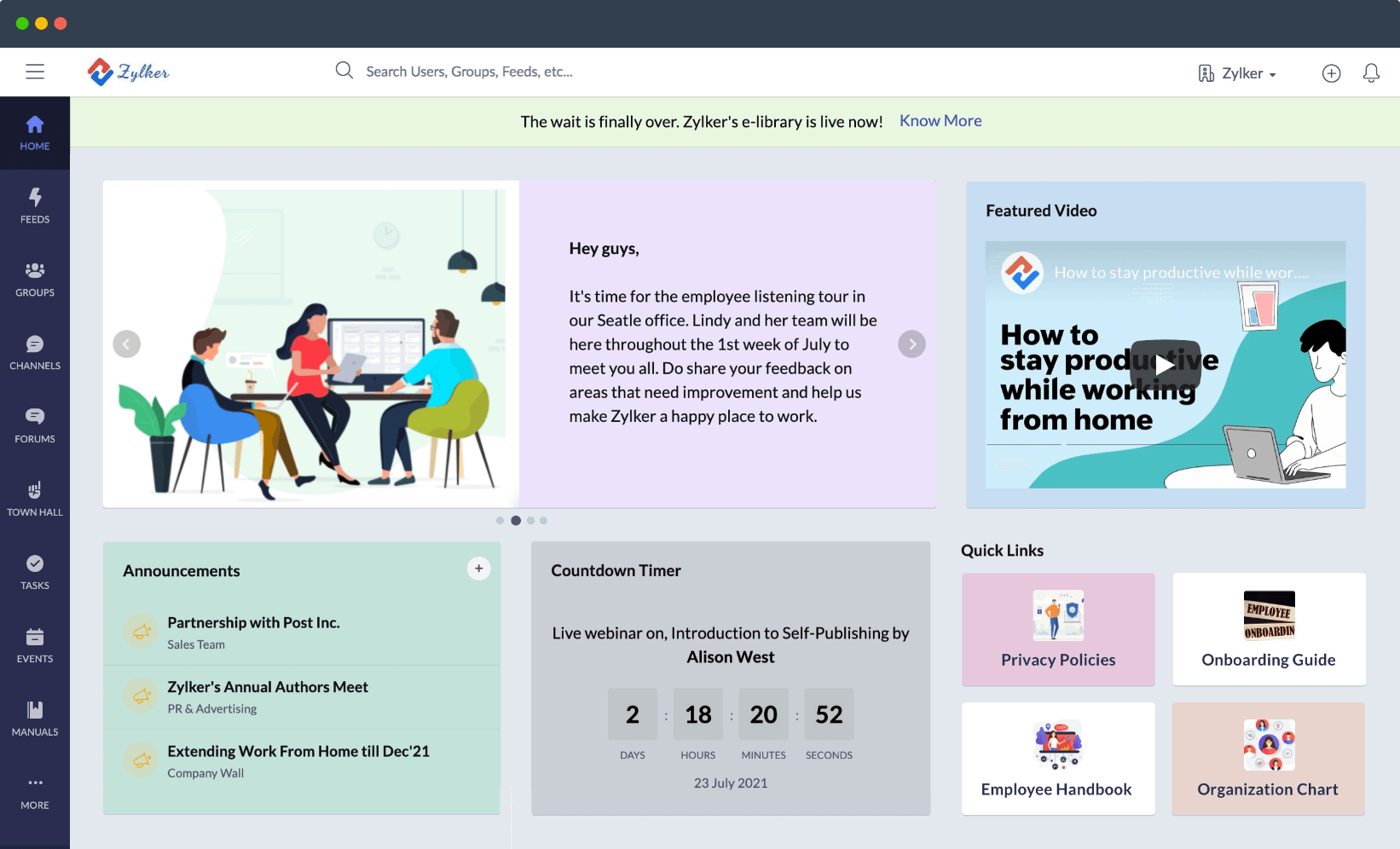 In response to the demands of enterprise-level collaboration, we came up with our most recent and premium offering, the Ultimate Edition.
Where are we now?
After all those years of consistent progress, groundbreaking advancements, and a focus on meeting customer needs, Zoho Connect has transformed into a comprehensive employee experience platform, earning our customers' trust and becoming an essential component of organizations globally.
We couldn't have done this without you!
Thriving in a competitive environment and achieving enduring success in the collaboration tools market wouldn't have been possible without you, our amazing customer community. Thank you for your support, motivation, and feedback over these first 10 years. Rest assured, we remain committed to delivering the finest experience as we continue to connect all of your employees in the future.

Zoho Connect can help organizations today by:
Strengthening company-wide/
enterprise communication
.
Providing
centralized access to the resources
your employees need.
Improving
employee engagement
and
employee relations
.
Facilitating
collaboration
within teams
spread across
different geographies
.
Promoting
transparency
and making it easy to build trust and create a
thriving work culture
.
Bridging the gap across
hierarchies and promoting
equity and inclusion
.
"Toyota Mithra, our customized version of Zoho Connect is a tremendous tool to reach out to our employees quickly, clearly, and safely, for any company and team communication. It gives employees a way to voice out their grievances, and access all forms digitally, which helps us listen and offer our best support to all employees as well as trainees."
DEEMANTH S
Deputy Manager, HR - ER - Toyota
Have you tried Zoho Connect yet?
Don't wait, create a free network now!