Market effortlessly
Zoho Commerce has everything you need to engage with your customers. Convert website visitors, encourage repeat purchasing, and recover lost sales all inside the same app where you built your store.
Get started
AI-powered product recommendations
Give customers unique recommendations based on their navigational pattern and purchase history. Boost your sales with ZIA's targeted recommendations.
Read more

Recover abandoned carts
Send strategic follow-up emails to customers who have added products to their shopping cart but failed to complete their transaction. This built-in feature helps reduce your abandoned cart rate.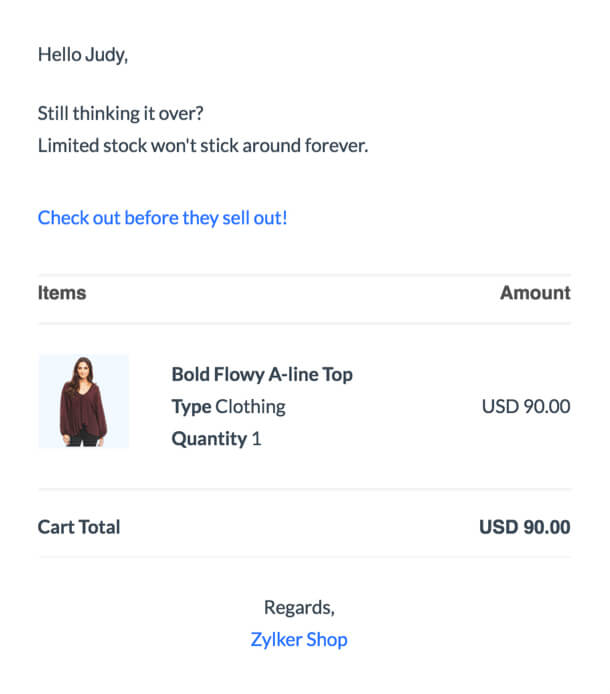 Advanced coupon implementation
Convert your visitors to customers by offering individualized discounts for products, categories, collections, customers, or shipping zones. Set up each coupon's active period, the number of times it can be used, and the discount type and value.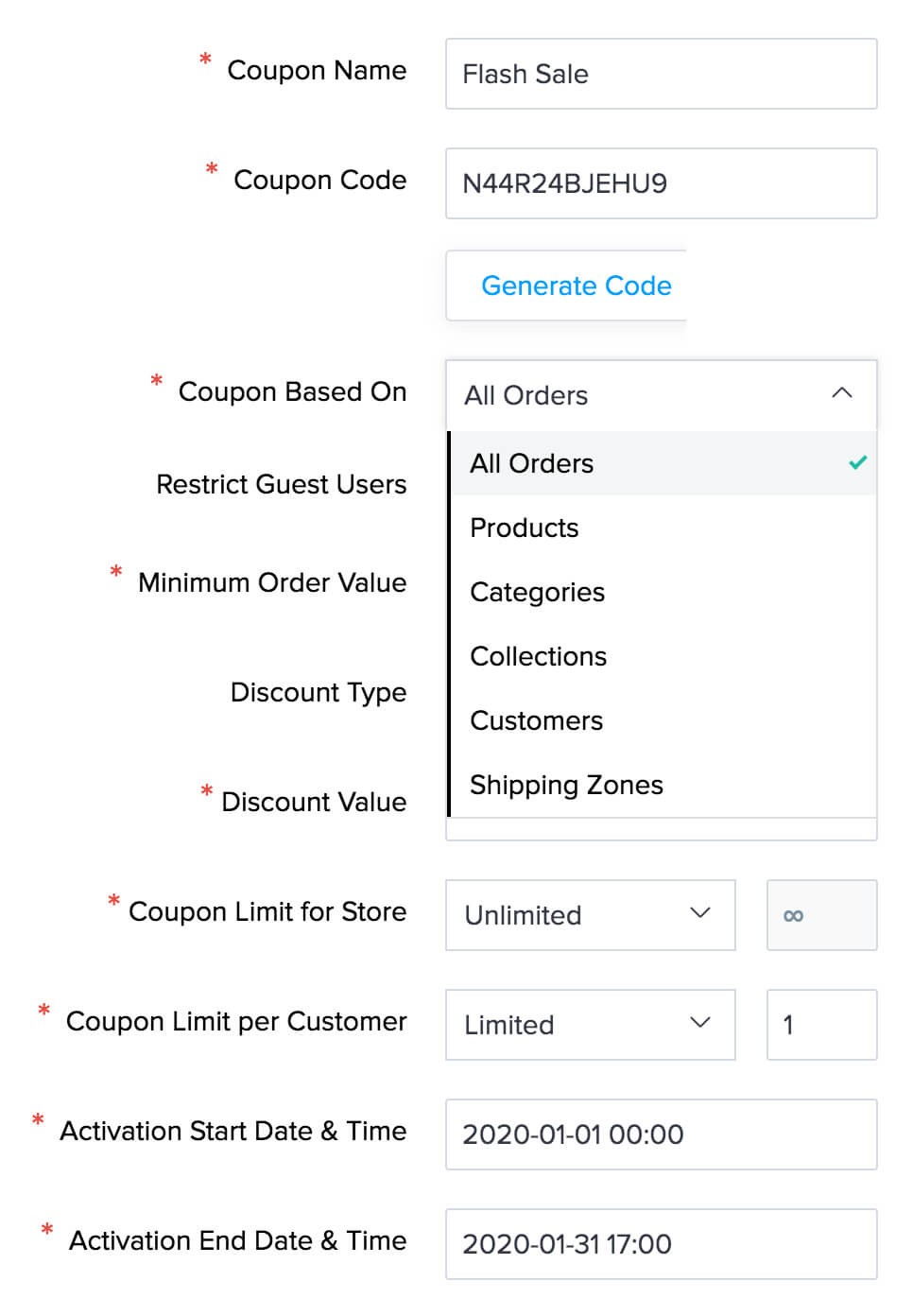 User-generated content
Collect customer reviews to boost your organic presence. Moderate these reviews, and display only those from genuine buyers. These reviews have search-friendly keywords to boost your organic presence.
Sell anywhere with a buy button
You don't have to develop a full-fledged ecommerce website to sell. Convert any website into an ecommerce store by embedding your products into it. Once the customer clicks on the buy button, they will be redirected to the Zoho Commerce checkout page.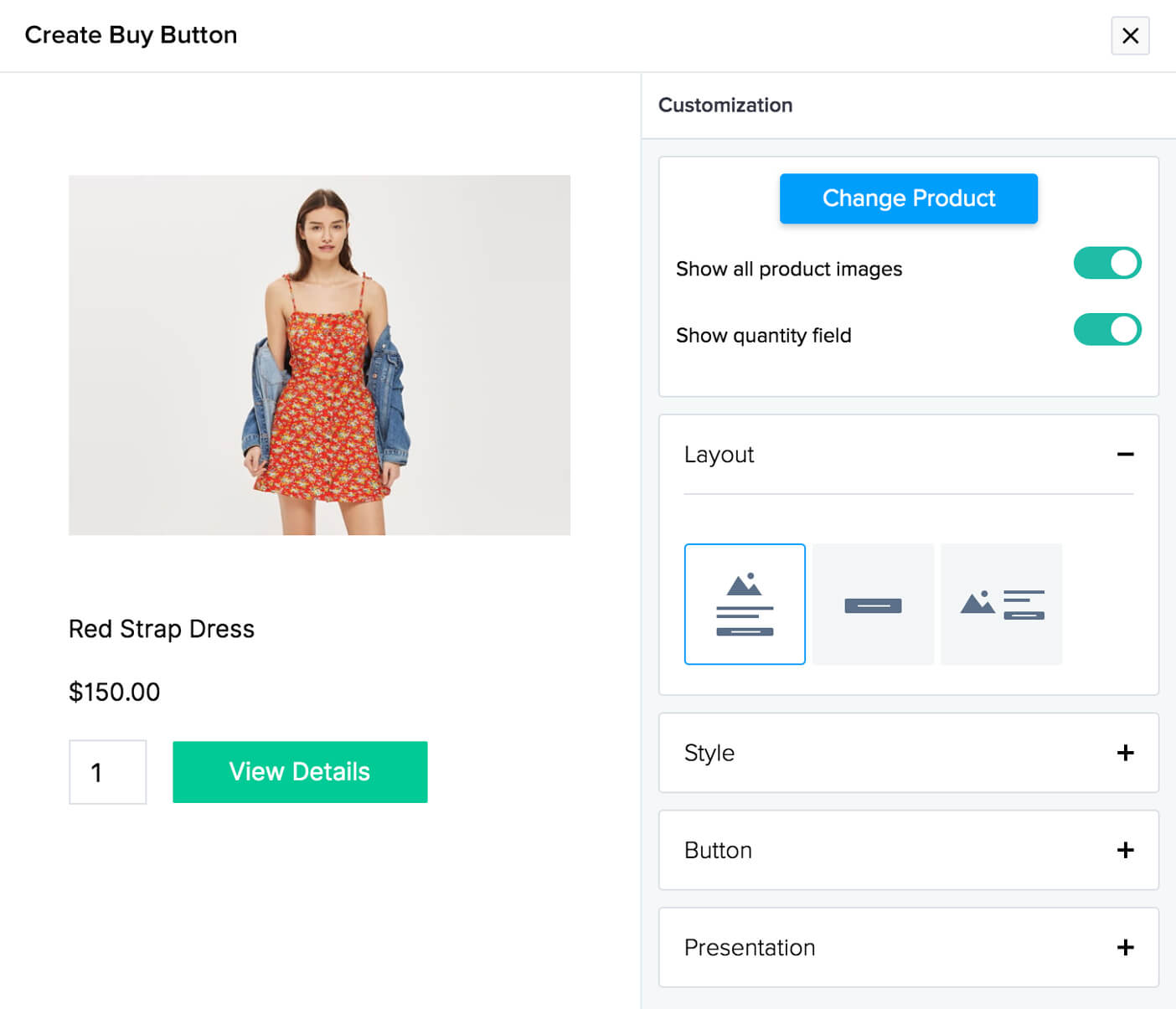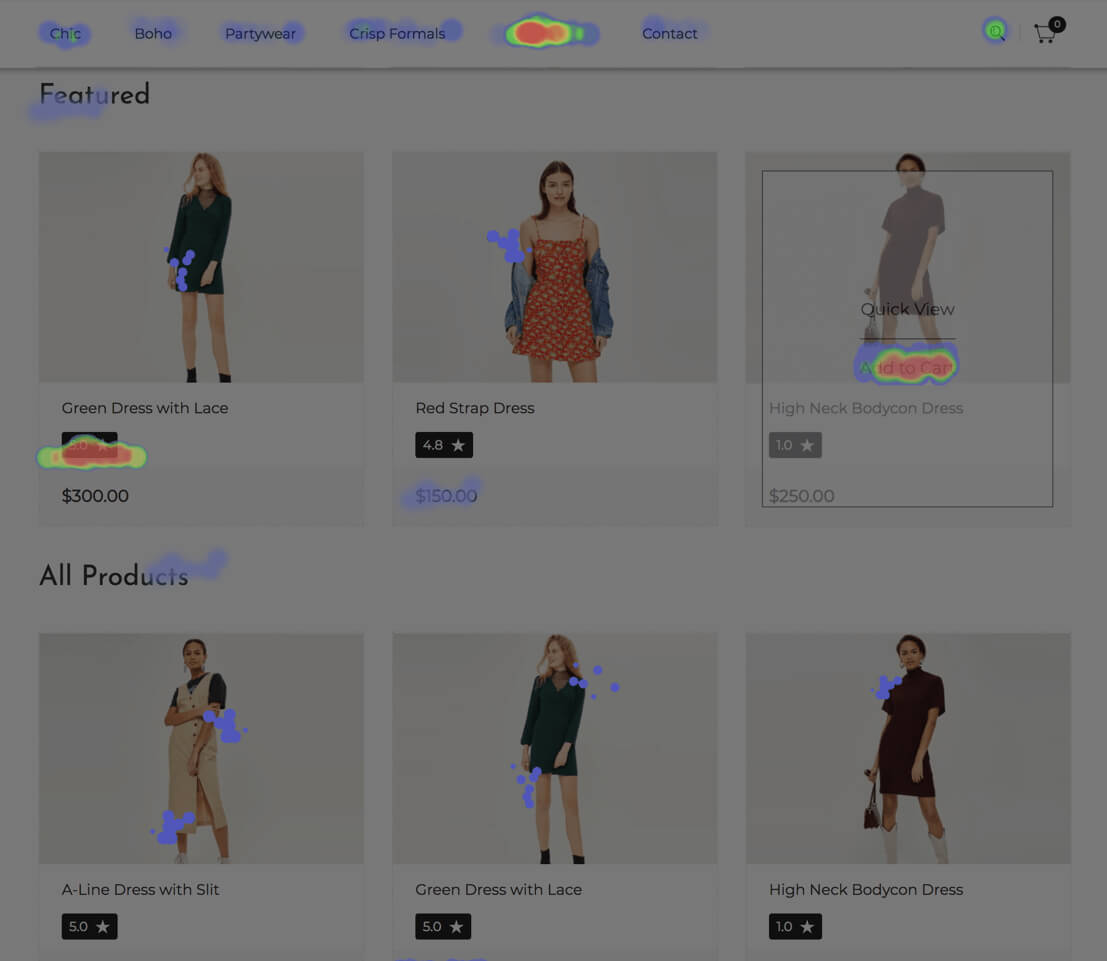 Personalized marketing
Use funnel analytics, heatmaps, and scroll maps to monitor visitor paths on your online store. Don't make assumptions; run A/B testing to know which page variations increase your conversion rate.
Make your store search engine friendly
Your online store sitemap is refreshed periodically, enabling a search engine to crawl through it frequently. Identify business keywords and strategically add them to your store's meta title and description to rank higher.
Reports and analytics
Get up-to-date statistics on every aspect of your online store. Understand which products are performing well and which need a boost. Analyze the traffic to each page on your website, and optimize them to increase conversion.