How Zoho Commerce intends to help
Increase transaction fee threshold limit by

$2000

for all plans
The trial period for Zoho Commerce has been extended to 60 days
Priority support for all customers for the next three months.
The Small Business Emergency Subscription Assistance Program (ESAP). Find details and check your eligibility here.
Exclusive webinars designed to help small businesses run their online stores efficiently. Register here.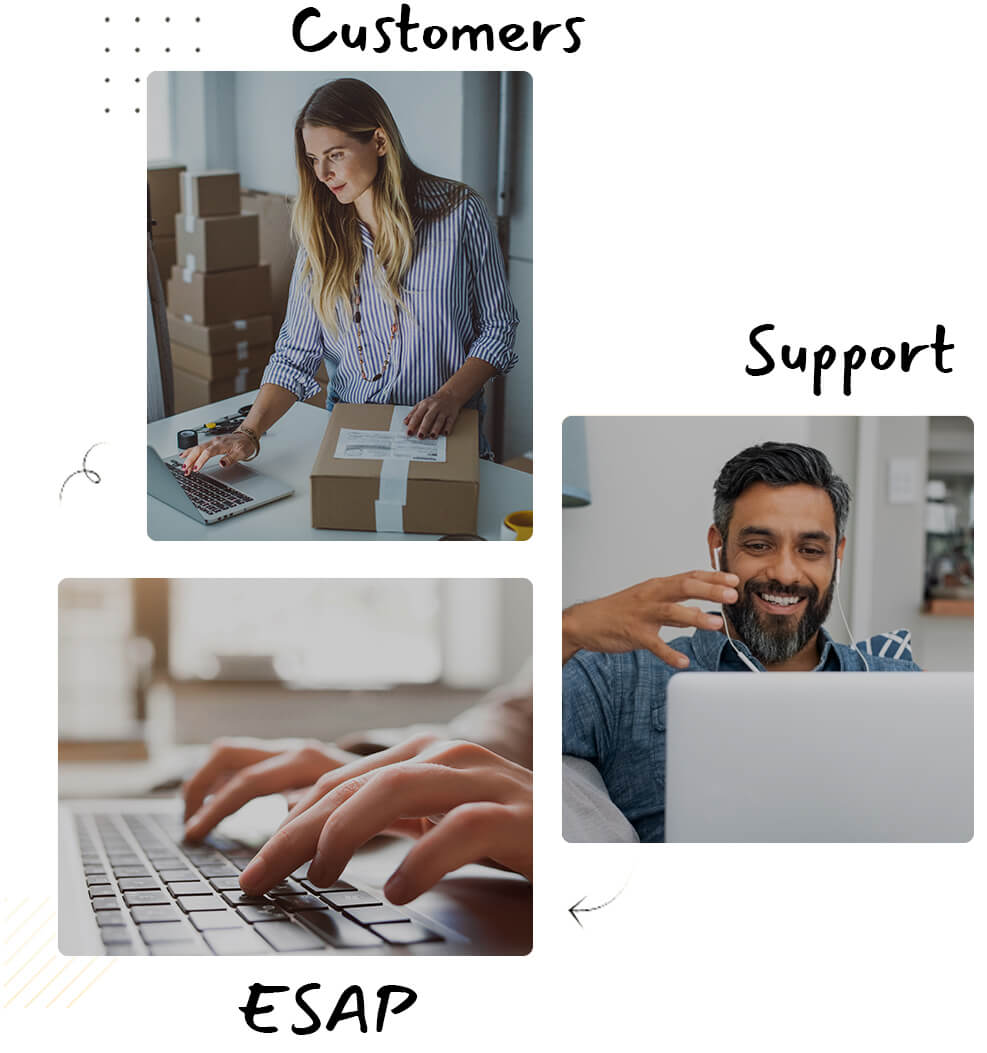 Coming together
As always, our community is open to everyone. We invite you to use our platforms to discuss ideas to keep businesses running. The ecommerce industry is here to stay. Let's talk, innovate, and beat the pandemic together.
Helping the community
While the pandemic is slowing down business for offline retailers, we have observed an uptick in customers referring their friends and families to us. We appreciate this and want you to know we are giving customers you refer 60 days free version of Zoho Commerce. The initial 30 day trial will be extended to 60 days to help them set up any new online stores.