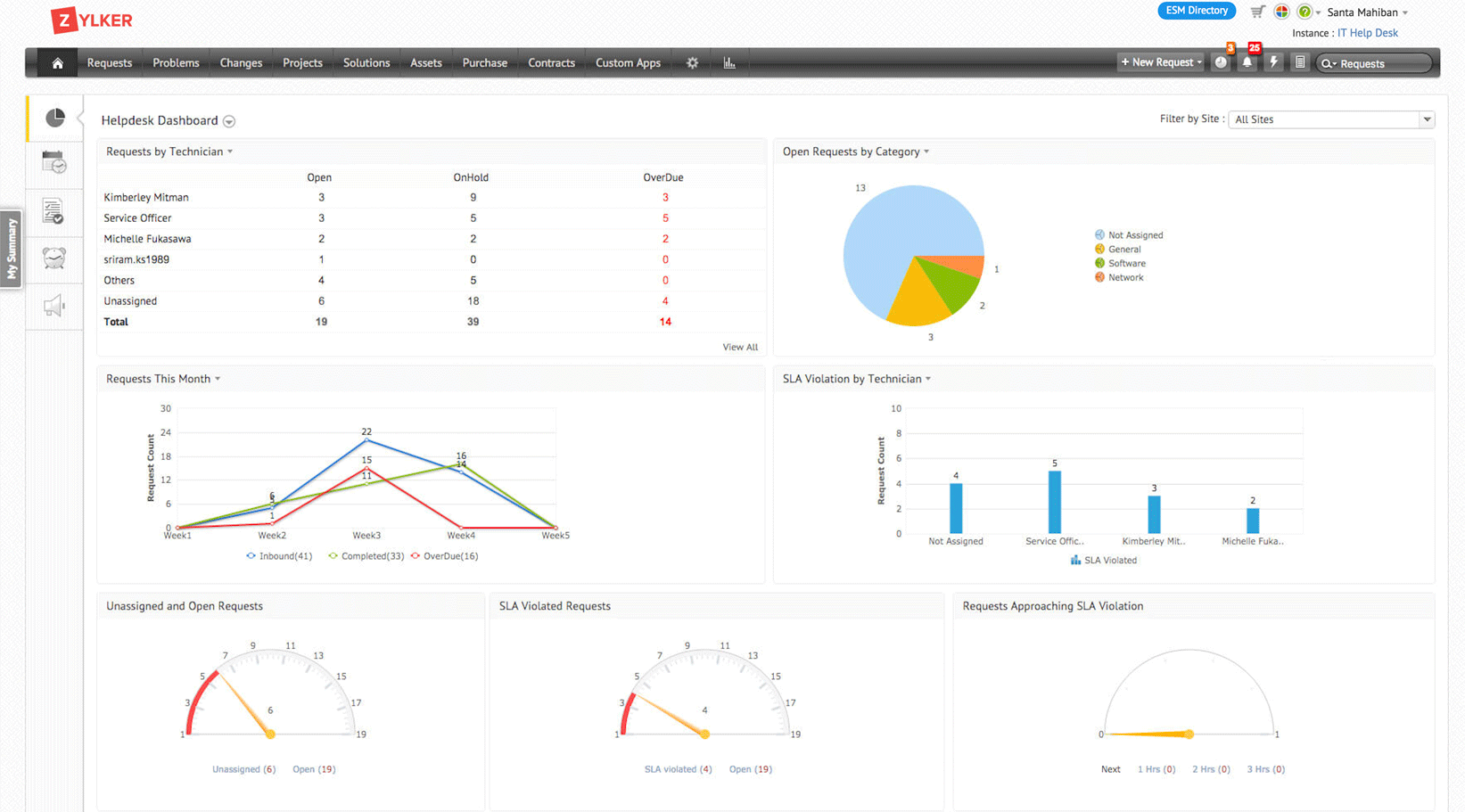 Transform your IT service desk.
Streamline ticket management.
Manage the complete life cycle of IT incidents, problems, changes, and projects with out of the box ITIL workflows. Create support SLAs, define escalation levels, and ensure compliance.
Save time and effort with smart automation.
Automate ticket dispatch, categorization, classification, and assignment based on predefined business rules, and set up notifications and alerts for timely ticket resolution.
Empower end users.
Reduce walk ins and unnecessary tickets by giving your users more control. Enable end users to access IT services through your service catalog in the self-service portal. Help users create and track tickets, search for solutions, and provide approvals.
Track the right metrics.
Measure IT help desk performance with over 150 ready-made reports. Create custom reports right from the user interface. Schedule reports to be automatically generated and circulated in a variety of formats.
Optimize IT asset management.
Discover and maintain an accurate inventory of all IT assets in one place, and draw relationships between different assets. Oversee your IT budget effectively by managing software and ensuring license compliance.
Offer support anytime, anywhere.
Manage your IT help desk on the go. Use the native iOS and Android apps to offer IT support even while end users create and track tickets from their own devices.
Unified service management for your enterprise.
Businesses can now take ITSM best practices beyond IT to other service functions. Instantly create and deploy unique service instances for various business functions such as HR, facilities, travel, etc. Learn more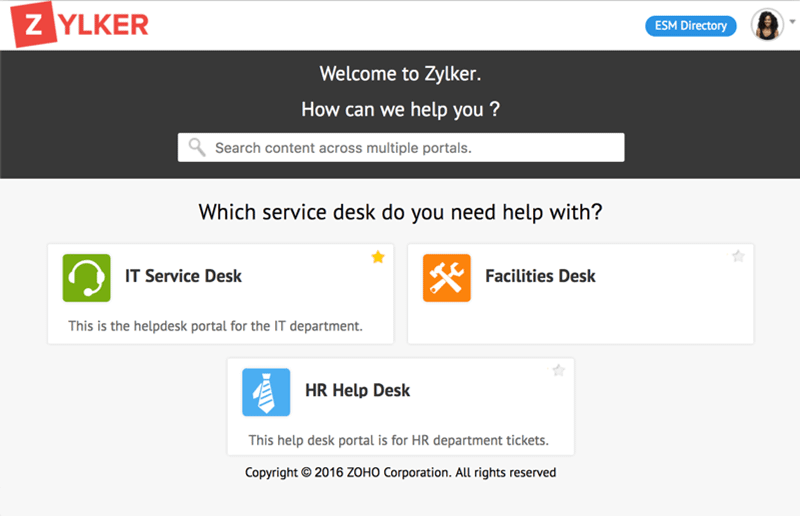 IT service desk on the go.
Don't be tied to your desk. Provide customer support anytime, anywhere.