NHS

Renault Nissan

Stella Telecom

Godrej

LycaMobile

Rogers

tugo

MCA Fee

Daimler

Cummins

Jaguar

Essilor

CurtissWright

Rutgers

Riotinto

Tata Chemicals

USC

Cleartrip

Max Healthcare

UNSW
india
finance

Shoaib Qureshi
Head of Customer Service
We manage thousands of customer conversations on a daily day basis, across channels. With Zoho Desk, we can do this from a single place. Using self-service, our customers can look up FAQs and find answers instantly. This ensures that my team is more productive, and that we are able to go to the next level and achieve satisfaction and customer delight.
Read more
us
information-technology-and-services

I love Zoho, it's so fun to use, and the integrations save me time and money. I have tried Zendesk, Autotask, and several other platforms. I love Zoho compared to the competitors.
belgium

Melien Boenk
Client Services
So far, we're more than satisfied. The integration with Zoho CRM and SalesIQ is problem-free. The app is very easy to match to the own style! It's also very user-friendly. Try the free trial periods, it will not disappoint.
us
staffing-agency

Kirsten S. Barnes
Director of Staffing & Training
Super intuitive to pick up and use from the go. It was extremely easy to set up the entire team and inform them on how to utilize the basic features of Zoho Help Desk.
uk
healthcare

Daniel Idikayi
Systems Manager
At the most fundamental level, Zoho Desk enables us to receive requests from our teams and help them in a timely manner. We love the ability to have a self-service portal where they can look up FAQs and find answers to common questions instantly.
Read more
india
automotive

Swaroop Naik
Senior Manager - Software Development
We analysed other products in the market but Zoho Desk blended into our organization structure better than anything else.
Read more
thailand
building-materials

Maximilian Richter
Operational Improvement Manager
I can only recommend Zoho Desk as the best solution currently on the market. It is fast, easy to use, has all needed features at very low cost!
india
automotive

Tusshar Bastia
Founder & CEO
This is definitely a professional ticketing system that almost any size company can use.
latin-america
banking

Felipe Quiceno
Gerente Analitico Segmento Personas
Our company has been trying a lot of help desk apps for a long time, always feeling that something is missing, Zoho Desk helped us to change that.
us
information-technology-and-services

Matt Cianfarani
Director of Technical Sales and Support
Zoho Desk has helped us provide great support availability across multiple channels, maintain prompt response times, and manage the overall customer experience without breaking a sweat.
Read more
india
information-technology-and-services

Rahul Batra
Product Strategy Manager
Zoho Desk has replaced the mode of interactions from emails, phone calls, chats, social media platforms to one single platform. It makes the experience of raising support request by your customers very easy, and supports about 9 international languages.
us
electronics

Tan Wee Hoe
Head of SalesWe migrated our service from another service to Zoho Desk. We like it how it works together with other Zoho services that make our process more streamlined.
latin-america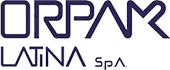 Maximiliano Duran
Castillo Project Manager
Ease of use, easy set up and good reports. The setup was a charm, was able to integrate with our domain and also we setup a tickets page for our customers.