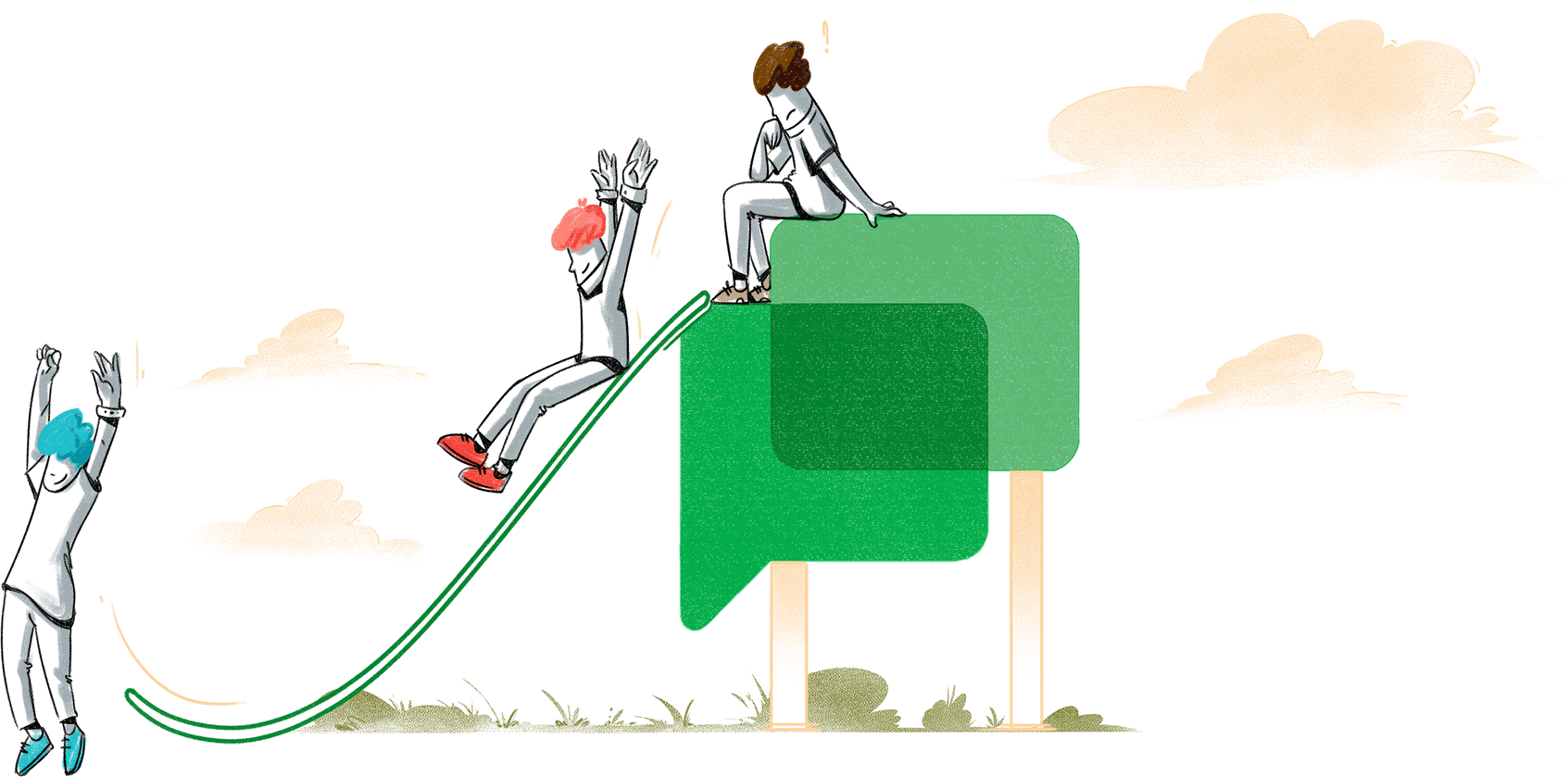 Zoho Cliq

Title

Google Chat

Multi-chat view

Fork chat

Read receipts

Video broadcasting

Call history

User availability and time

Tracking reports

Module-level granular permissions
All names and marks mentioned here remain the property of their original owners. Details are as published by the named competitors on their website(s) on 05/05/2022 and are subject to change without notice. The information in this webpage is not validated and is for general information purposes only. Zoho disclaims liability for any errors, omissions or losses consequential upon any reliance on information contained here.
Download the complete feature comparison between Zoho Cliq and Google Chat
Here's what our customers are saying
"Zoho Cliq was a good tool in regards to keeping communication channels open. We found our team was very productive even when working from home."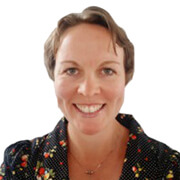 Amy Gray,
Corporate and Governance Manager, Alpha Vet Tech
"Zoho Cliq is not only as a chat application, but also as an information lifeline for the company. We can easily collaborate on multiple projects, attend meetings and screen-sharing sessions, and instantly exchange documents to bring out the best campaigns for our clients."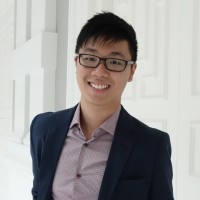 Xavier Tan,
Co-Founder, Heroes of Digital
"Cliq has been the biggest surprise. We never even thought about bringing a product like that into printIQ but once we started using it, the email traffic internally dropped significantly and now everyone is chatting all the time across the world over Cliq."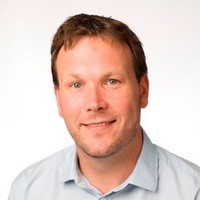 Adrian Fleming,
Global Director of Sales, printIQ
Why should you look for a Google Chat alternative?
A paid standalone version is not available.
It's high on storage and consumes too much disk space.
It's not user-friendly and intuitive.
There is no search function in specific chats
Reasons why Zoho Cliq is a great Google Chat alternative
We give your team all you need and more. Try out Zoho Cliq today to step up your team's collaboration.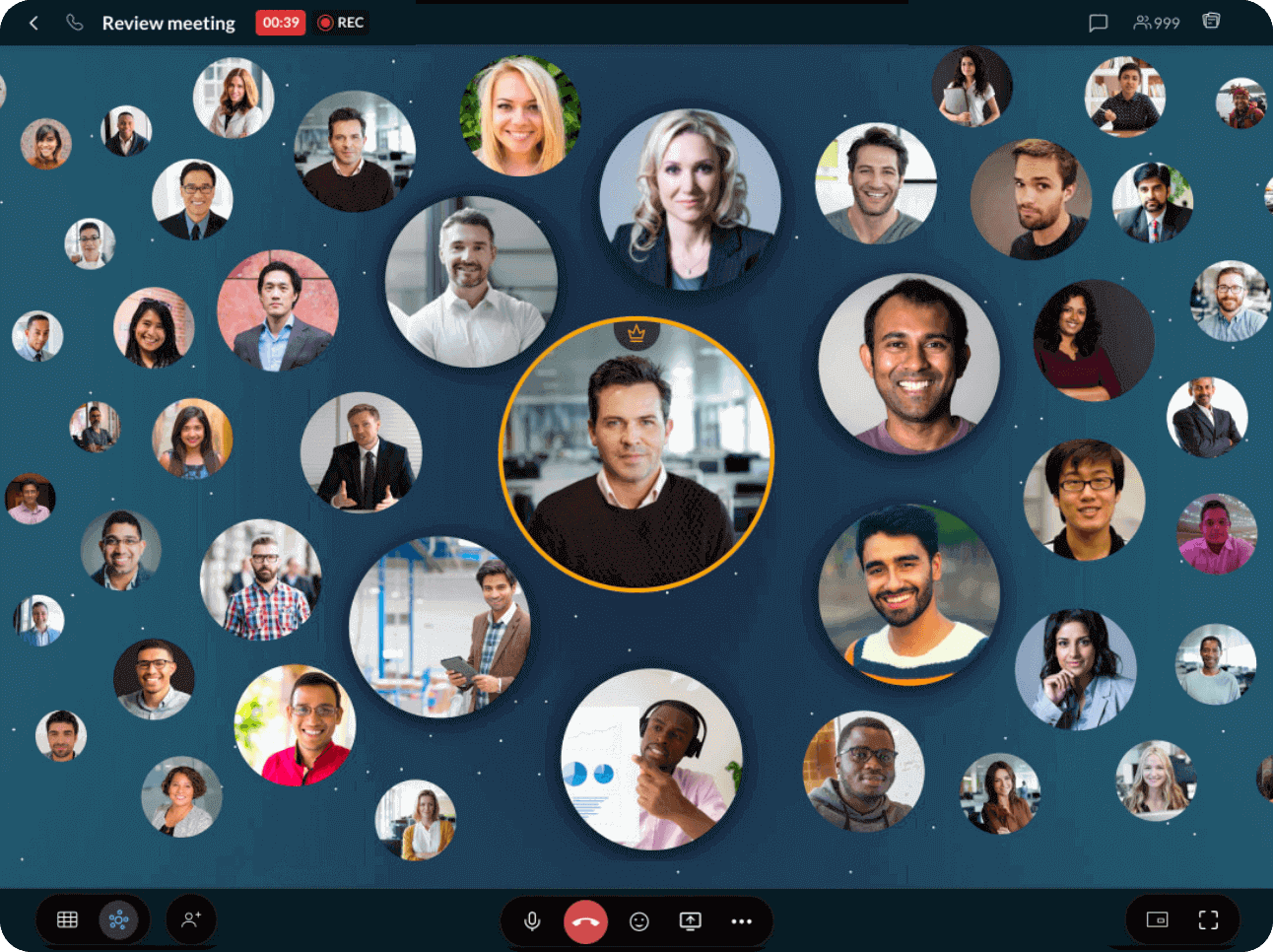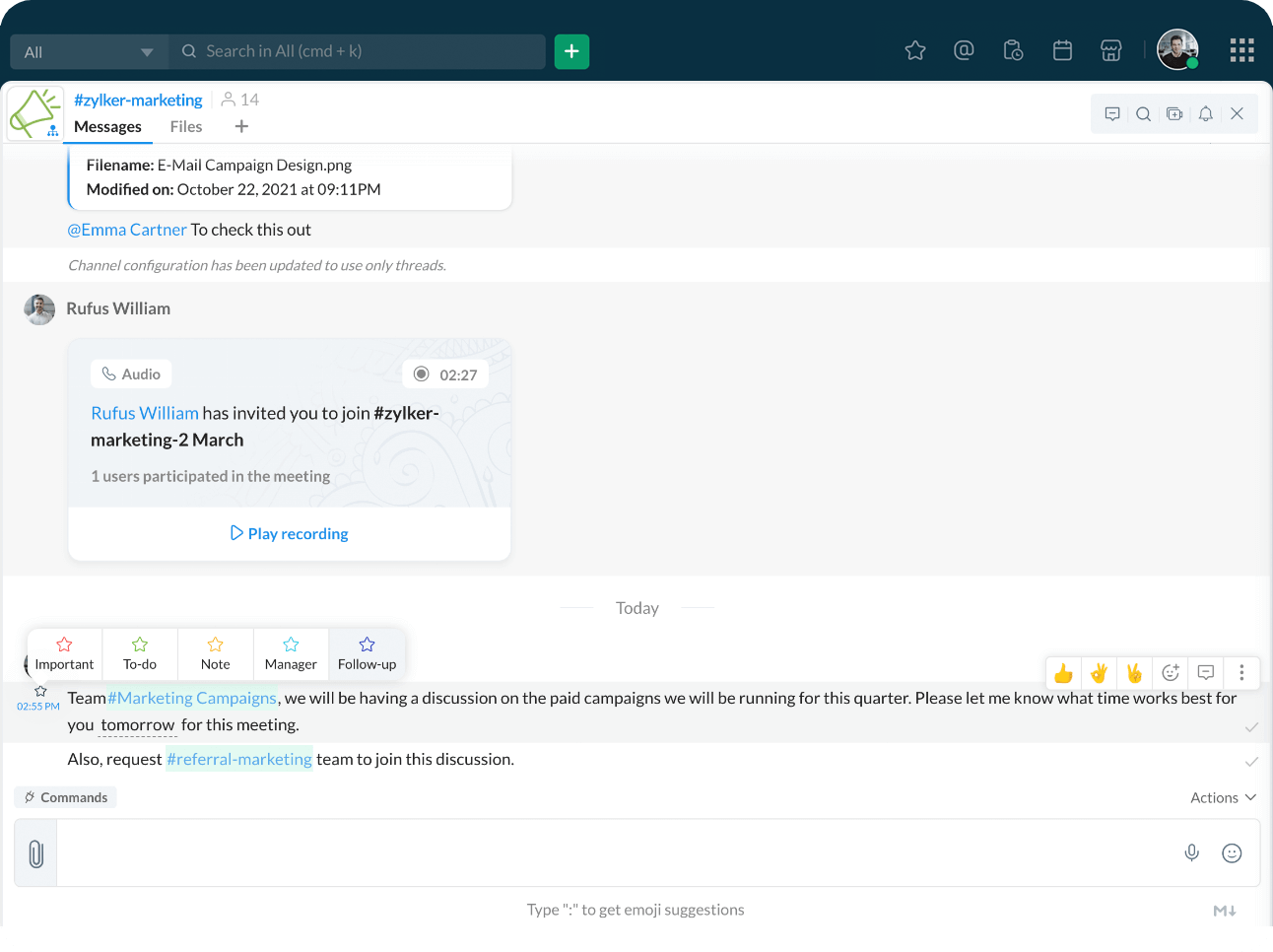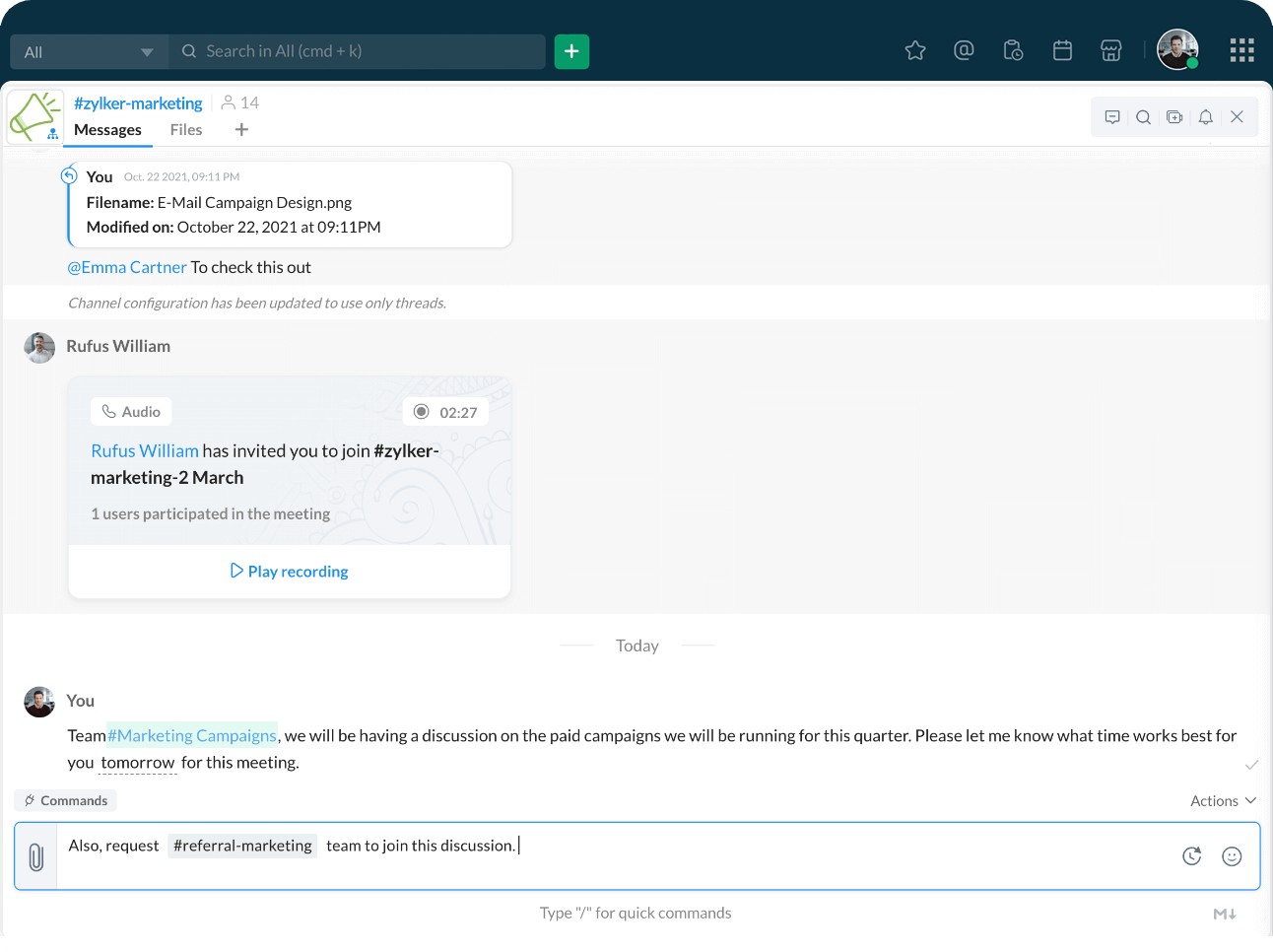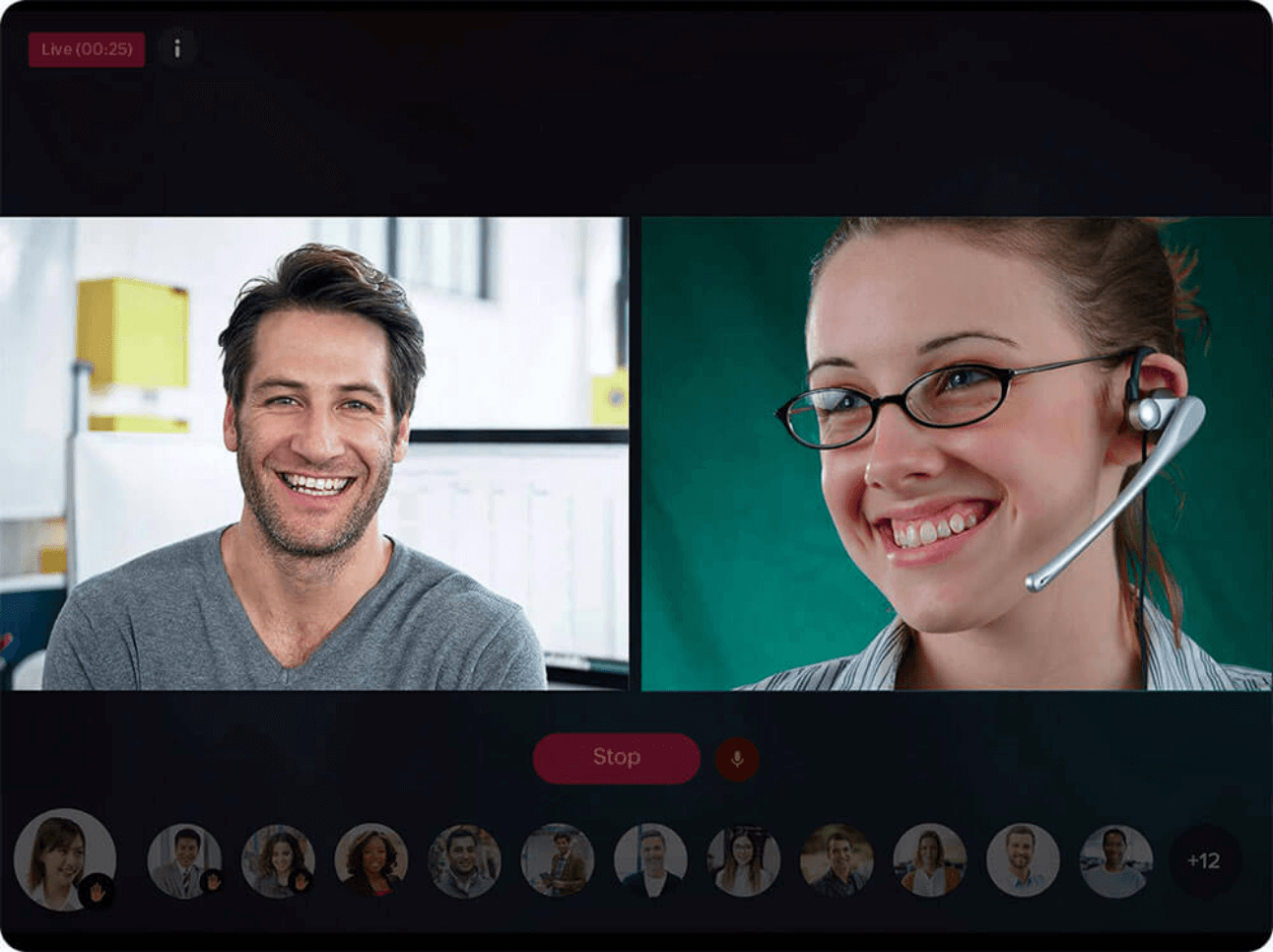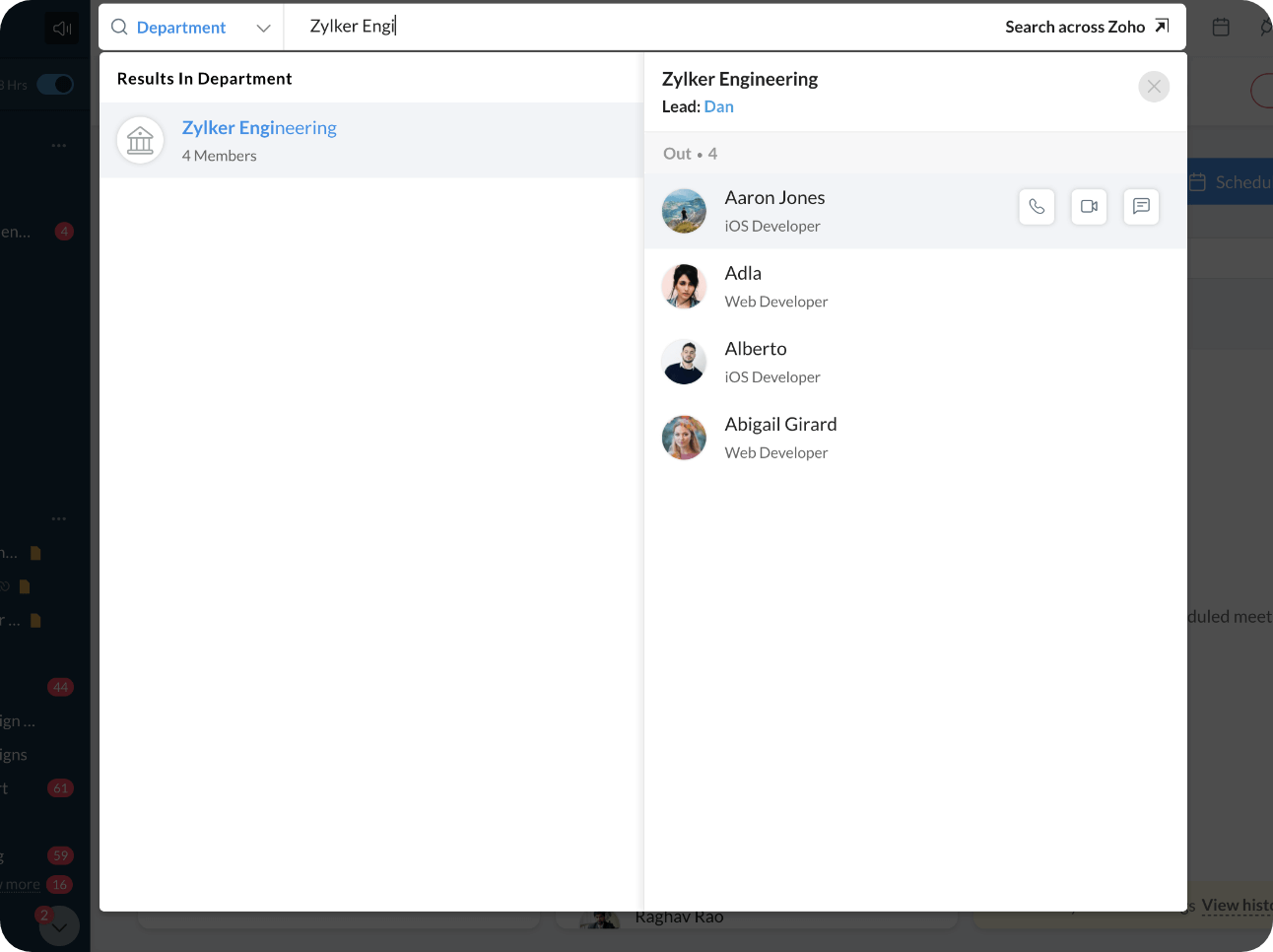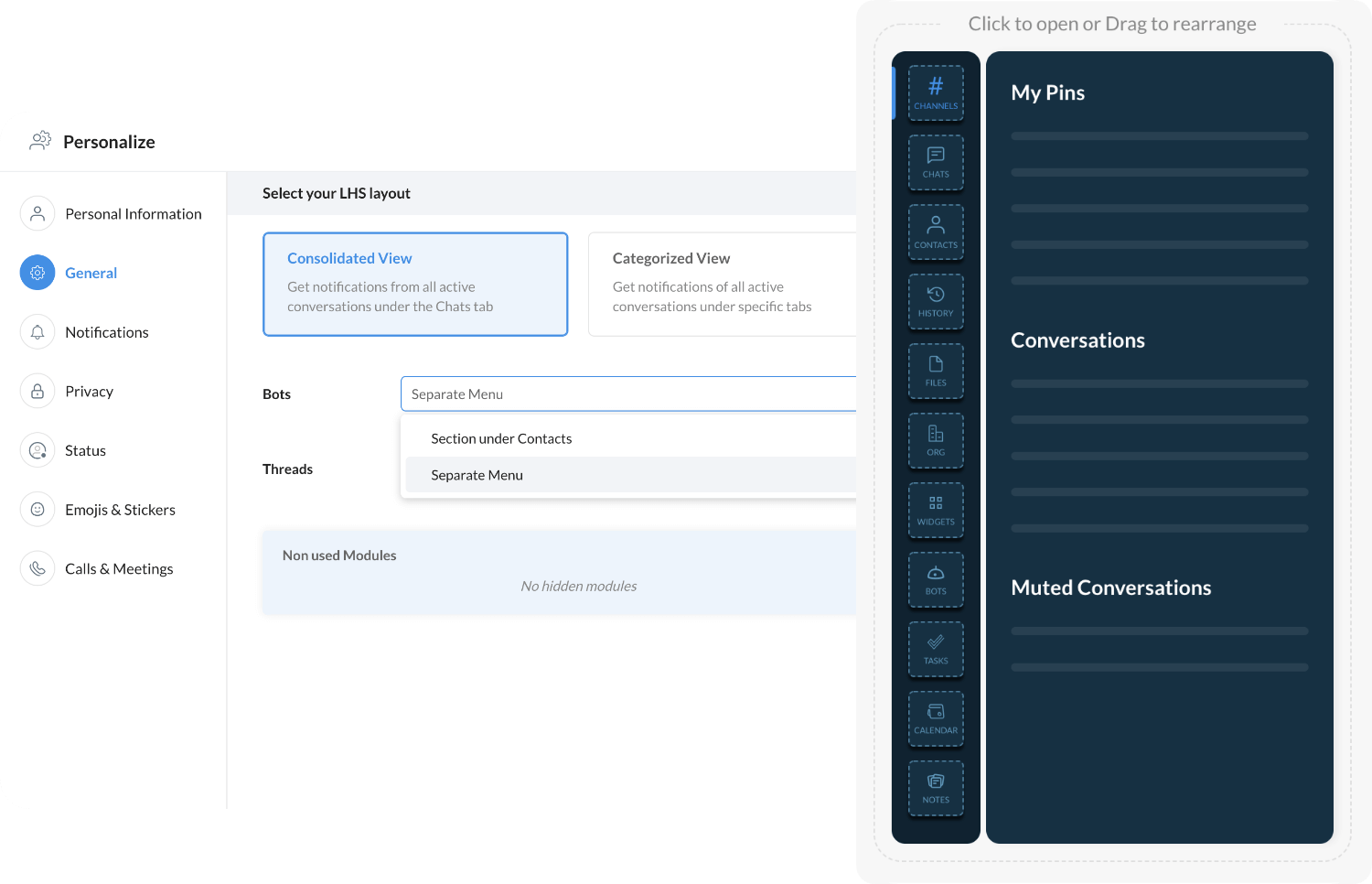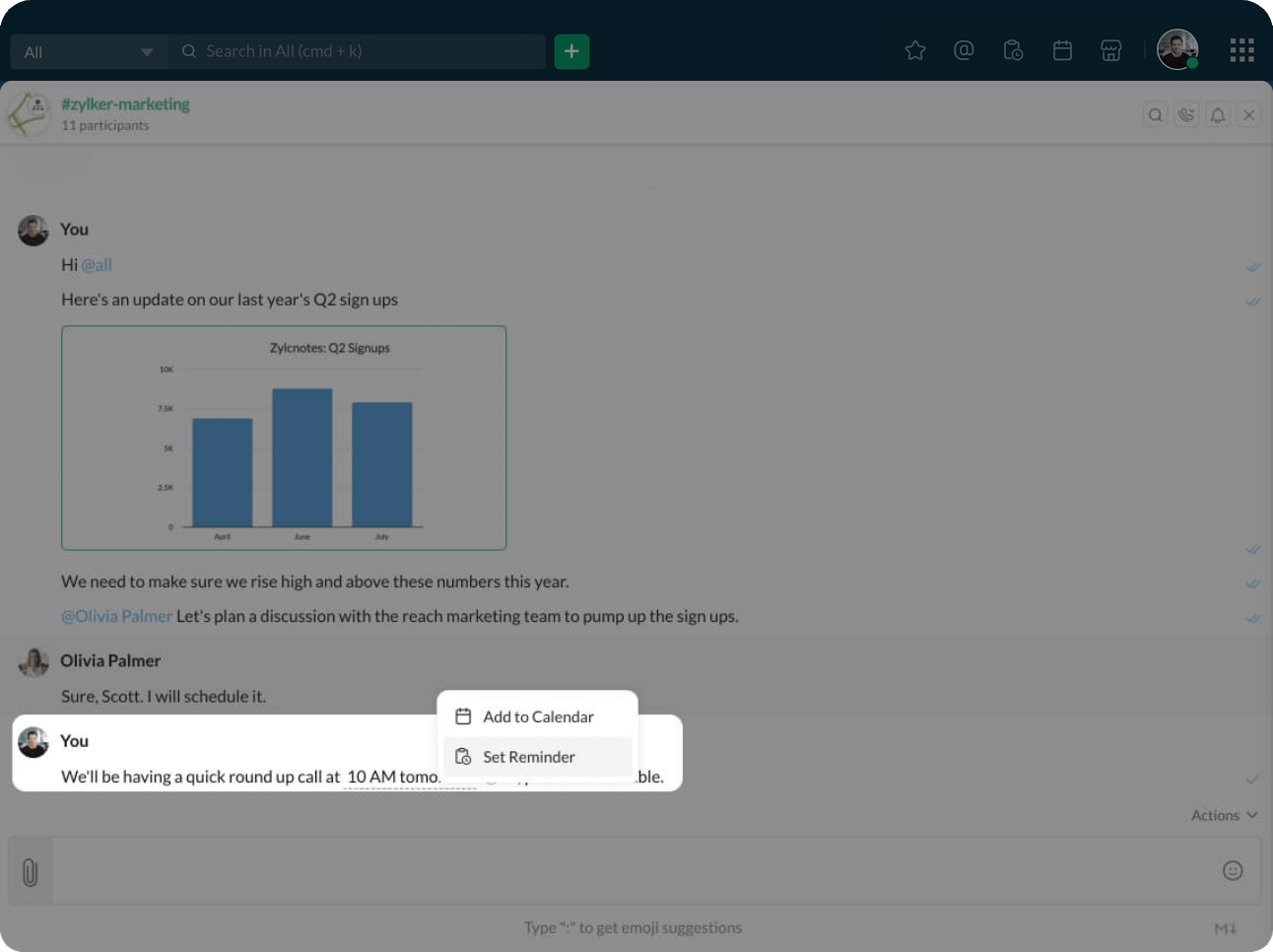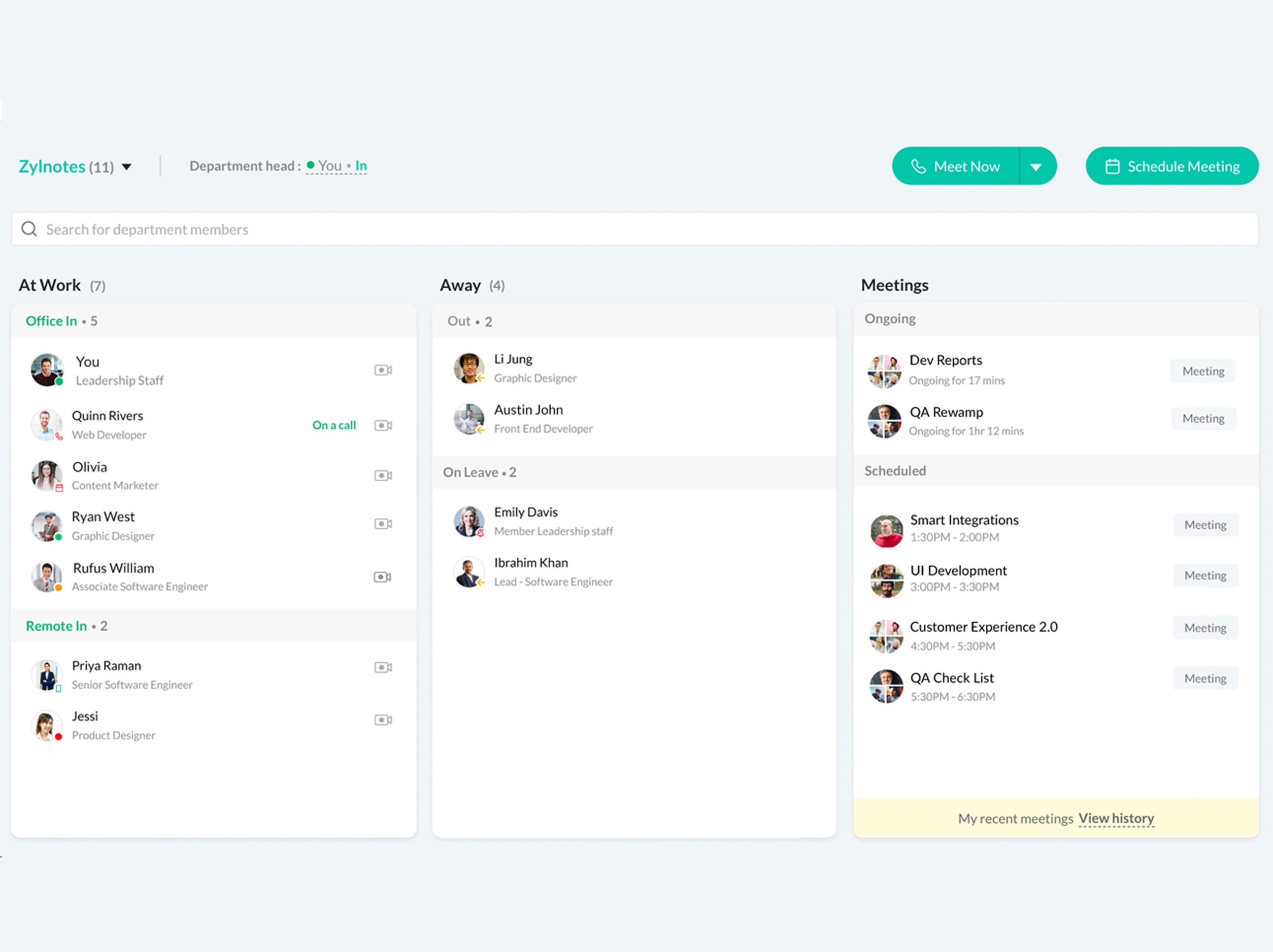 Schedule and participate in exclusive audio calls

No more setting up video meetings just to stare at an empty screen. With Zoho Cliq, you can make exclusive audio calls to engage in discussions.

Star important messages

No need to worry about forgetting to follow up on messages. In Zoho Cliq, you can star messages, categorize them as Important, To Do, Follow-up, Note, or Manager, and view them under the Starred Messages section.

Tag channels in specific messages to notify all members

In addition to tagging individual users, you can also tag one channel in another to notify all the members about a message that relates to their team.

Connect over video with your entire organization

Video broadcasting in Zoho Cliq lets you connect with up to 10,000 participants over video to organize discussions and town hall sessions. All the members in your organization can tune in to a broadcast and interact with panelists.

Search users by department and designation

Maintain a clear record of the employees in your organization by categorizing them into various departments and teams and adding designations in Zoho Cliq. This makes it easy to contact employees by entering the details in the search bar.

Customize your navigation sidebar

It's up to you! Add, remove, categorize, and customize your navigation sidebar in Zoho Cliq.

Add reminders directly from messages to keep track of your tasks

Stay on top of what's due when. Zoho Cliq lets you schedule reminders from messages and provides smart suggestions to add reminders from messages when it identifies dates and days.

Always stay in the loop with your team

Remote Work in Cliq helps you stay connected with your team, no matter where you are. Track the availability of your teammates, view upcoming meetings, update your availability status, and instantly connect with your colleagues—all from the same tab.
Opting for the free plan?
Zoho Cliq's free plan comes loaded with numerous features for seamless communication in any organization.
| What you can do with Zoho Cliq | What you can do with Google Chat |
| --- | --- |
| Share files up to 1GB/file in chats and store files up to 100GB | Share files (size up to 200MB/file) with colleagues |
| Collaborate with your entire team and set availability status (available, engaged at work, short break, meal break, or do not disturb) from the remote work tab | Update your availability status to active, do not disturb, or away |
| Mention individuals and channels in messages to notify them | @mention people in messages. Groups cannot be tagged |
| Narrow down your search and accurately locate messages, files, and links shared in any type of conversation using search tags | Search for messages and conversations using search terms |
| Create channels to engage in discussions with your teams or create ad hoc groups | Collaborate as a group using spaces |
| Connect with people over audio calls directly without any integration | Make audio calls from Google Chat with the Google Voice integration in Google Workspace (Paid edition) |
| Schedule video conferences up to 1000 attendees | Schedule video meetings up to 100 participants |
| Share your screen while on calls or start a whiteboard to collaborate | Start a screen sharing session during video calls |
| Broadcast videos for your entire organization | N/A |
| Create multiple threads in channels for organized conversations, targeted meetings, and discussions | Keep your conversations organized with threads in spaces |
| Create reminders, assign tasks from messages, and view them all in a unified space | Create and delegate tasks to users |
Note: This feature comparison is between the free plans of Zoho Cliq and Google Chat.
Tighter integrations to help maximize productivity
No more switching between different apps. Save time by connecting them with Zoho Cliq and manage your data from one space.
Dropbox

Mailchimp

Zoho Desk

Zoho Projects

Zoho CRM

Zoho People

Zoho Notebook

Zendesk

Trello

Crashlytics

Frequently Asked Questions
What businesses can use Zoho Cliq for internal communication?
Zoho Cliq helps businesses of all sizes communicate and collaborate seamlessly, and stay productive.
Why should you prefer Zoho Cliq as an alternative to Google Chat?
Zoho Cliq comes with features like call recording, call history, starring important messages, availability status updates, granular permissions and organization management, that could benefit your organization and help work together from anywhere.
Is Zoho Cliq available on mobile?
Yes, Zoho Cliq is available on mobile, iPad and other wearable devices.