Data privacy is our highest priority.
Our top-notch security system, with data encryption and secret chat, is here to safeguard your organization's data. With Cliq, you'll always be in the know.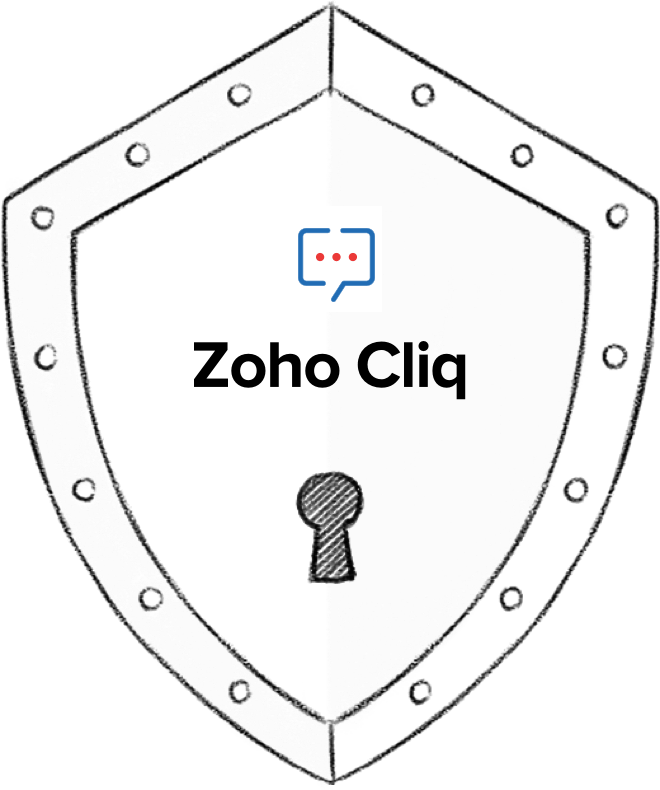 Data Encryption

Cliq encrypts your data, both in transit and at rest, to ensure your information is never leaked or stolen.

Secret chat

Want to share sensitive data with a teammate? Turn off chat history and your messages won't be stored anywhere and will disappear the moment you close the chat window.

Control access to your data

Keep track of how internal tools are accessing your data through consents. You can grant or revoke access at any time.

Data privacy for integrations

Take control—see what each extension wants access to, and how this data is managed. Permit extensions to access your data only if you deem it necessary.

GDPR Compliance

As your data steward, Zoho Cliq has been working to ensure that users' personal data remains just that: personal. Here we explain how they will impact your business communications and the cloud data community at large.

For Developer Communities

The Zoho Cliq team will review all code submitted by developers before publishing the extensions in the Zoho Marketplace. This is to ensure that the developed extensions do not misuse customers' personal data in any way.