How can small businesses ensure better inbox placement for their emails
As a small business owner who's wearing multiple hats, the last thing you want is your emails landing in spam. In this webinar, we simplify the nuances of email deliverability (read: inbox placement) for you. 
Q&A 
We couldn't attend to all the questions during the webinar. However, we're answering them in detail here. 
Q1) Is it true that my inbox placement percentage increases when my recipients add me (sender details) to their contact list? 
 Yes. Partly. When someone adds your details to their contact list, you become a safe sender. This is one of the many positive signals that the mailbox providers like Gmail, Yahoo, and more consider for the inbox placement. 
 In Zoho Campaigns, this is achieved using VCard Merge Tag. A VCard is an attachment that contains the details of a sender, and it's automatically generated by a merge tag. Once your Gmail and Outlook recipients click the attachment, you'll be instantly added to their contact list. When it comes to other mailbox recipients, the attachment has to be downloaded and manually added to the list. 
Q2) Can you explain the concept of domain reputation? 
The business domain that's associated with your email marketing platform becomes your email-sending domain. The reputation it's garnered in the sphere of email marketing and also across the internet is a paramount factor for inbox placement. While the non-email-marketing reputation is a separate topic in itself, let's quickly explain the specifics of domain reputation in email marketing.
Mailbox providers like Gmail, Yahoo, Zoho Mail, and more assign different scores to the responses your email gets. On the one hand, responses like opens, link clicks, multiple link clicks, and more gain positive scores. On the other hand, responses like unsubscribes, spam and abuse complaints, bounces and more obtain negative scores. When your reputation score goes below a threshold limit, the domain gets blacklisted. (Once that happens, your emails land in spam.) 
Q3)  How can I rebuild my domain reputation when it's blacklisted? 
The moment you find that your domain is blacklisted, turn to lookup tools like MXToolbox, MultiBRL, and more. After learning the reason(s), get in touch with the service(s) that's blacklisted your domain and raise a delist request. While the request is being processed, zero in on your email-sending practices and other factors to plug the gaps. (Don't send further emails until the domain is whitelisted.)
Once the domain is whitelisted, start off with low-volume emails to your most active contacts. This way, you can slowly rebuild your reputation and restore normalcy. 
Q4) What's a spam trap address? 
As the name suggests, it's an email address used by the mailbox providers to get hold of the spammers. There are two types of spam traps: pure, recycled. 
Pure spam traps: 
The mailbox providers deliberately create and circulate fake email addresses on the internet. Subsequently, spammers harvest these addresses using different techniques and sell them in the blackmarket. From there, it easily reaches email marketers who purchase their email lists. So when an email is sent to such trap addresses, the sender's domain gets severely affected. 
Recycled spam traps: 
Email addresses that completely remain inactive till a cut-off time are converted into spam traps by the mailbox providers. The cut-off range differs from one mailbox provider to another.
Note: There are several anti-spam services such as Spamhaus, Barracuda, and more that also generate fake email addresses and disseminate them on the internet. This is one of their common ways to create and maintain blacklists, an online registry housing the list of malicious IPs and domains. Here's a help guide on spam traps and its effects. 
Q5) How to decrease the bounce rate of my emails? 
Email bounces are highly linked to the hygiene of your mailing lists, and come in two categories: soft bounce, hard bounce.
Soft bounce:
This happens when the server of the receiver is finding temporary problems in processing your email to the mailbox or some minor issues with the email's content. The ESP (email marketing platform) tries to resend the email up to three times. If the problem still exists, the email permanently returns as a hard bounce.
Hard bounce:
This happens when a particular email address is invalid (typo) or doesn't exist anymore. Hard bounces can hugely affect your domain's reputation and should be immediately taken care of.
Quick tips: Email-bounce-related problems can be kept at bay by using double opt-in process. We've discussed it at length in one of our articles. Be sure to clean and remove invalid addresses from your list frequently. 
Q6) Can you explain the difference between unsubscribes and do-not-mail list? 
The do-not-mail registry contains the contacts who've unsubscribed form your campaigns. This is done to ensure you don't accidentally end up sending emails to them further.  
Note: This applies to contacts unsubscribing from your organization. You can also manually add a contact to the do-not-mail list. 
Speaker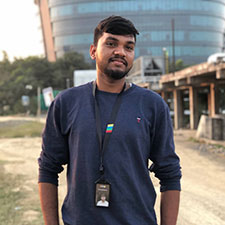 Aravindhan
Product Marketer