Deliverability Primer: How to improve the deliverability of your emails
So, how do you make sure that your emails are getting delivered to the inbox of your recipients? If you're yet to find a solution and have any doubts regarding deliverability of your emails, this webinar is to help you find answers for the same.
Andrew Suroor Bonar, an expert in the email marketing field, discusses the main factors that affect your email deliverability. You can watch the video here and if you've any questions, please write to us at support@zohocampaigns.com and we'd be happy to help you!
Q&A
Q1. Is Zoho Mail a pre-requisite to sign up for Zoho Campaigns?
A1. No, Zoho Mail is not a pre-requisite to begin an account with Zoho Campaigns.
Q2. What's the difference between deliverability and inbox placement?
A2. Email marketers would want to get the emails delivered to the inbox and you would want it to be delivered in a timely fashion and the recipients should see that message the way it is intended to be seen. So that's where deliverability goes beyond inbox placement. The message should be rendered properly, arrive on time, and in the right place, and it should be seen as the way it is expected to be seen as opposed to someone who's receiving a message on a mobile that isn't readable, doesn't render properly, that would be poor deliverability.
And, inbox placement as the name suggests is the percentage of emails that reach the recipients' inbox.
Q3. How can we identify if have been blocked?
A3. Some places that you can look up to see if you've been blocked include:
i. SpamHaus
ii. mxtoolbox
iii. mailmonitor
iv. barracudacentral
v. centerscore
vi.  Trusted source
vii. Google postmaster tools
viii. MS SNDS
One of the checks and tests that you can do yourself as an indicator of getting blocked is that if you've been mailing your list for a long time and suddenly you find getting a lot of bounces, that's when you can identify that you're being blocked.
Q4. Zoho Campaigns can filter out contacts that have not opened my emails for over a year. Is it advisable to remove these 'inactive' contacts? 
A4. Yes, you can segment inactive contacts in Zoho Campaigns. We advise you to send re-engagement email campaigns before removing them from your list.
Q5. What would you suggest as a better strategy? Change IP more often, e.g. use IPv6 to have fresh reputation or stay on an IP to build up a reputation, even if it is not best.
A5. The ISPs treat every new IP with the same level of scrutiny. So changing your IPs means you have to develop a positive reputation over and over again. Therefore, it's advisable to first validate your IP, follow the best practices, and increase your email deliverability.
Speaker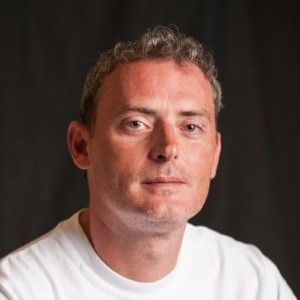 Andrew Suroor Bonar
Founder, emailexpert.com