Tap into powerful data
Widgets
Line
Get more information right from your home screen. Whether analyzing campaign reports, checking recently sent campaigns, or scheduling new ones, view the right widget at the right time for the right purpose and at the right size you prefer.
Rich Notifications
Line
Receive important and timely information about your email campaigns to make appropriate and game-changing decisions for your brand. Customize your notifications and choose the winner for your A/B test campaign or get campaigns reviewed, scheduled, and paused—all with ease.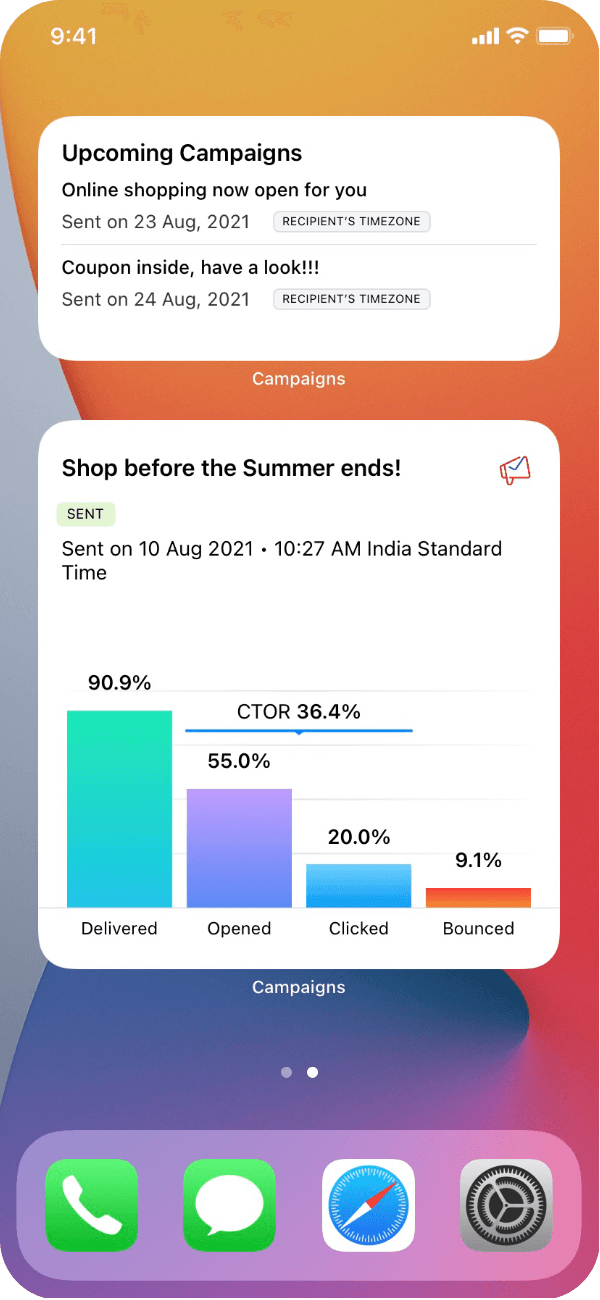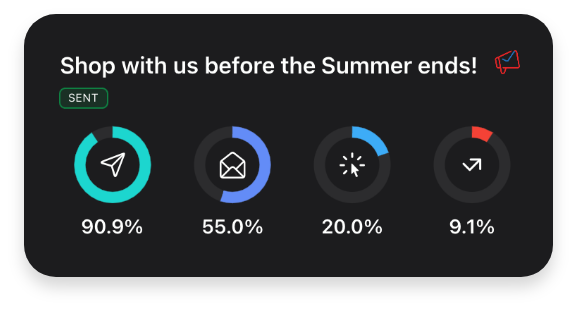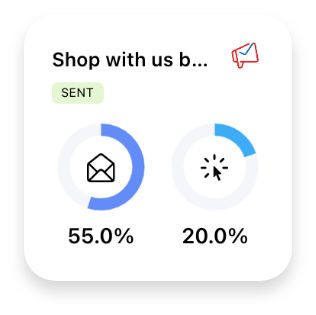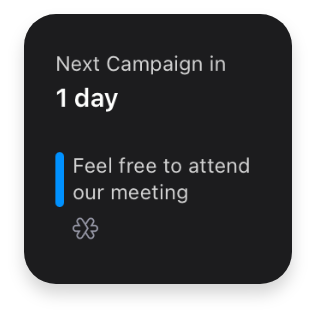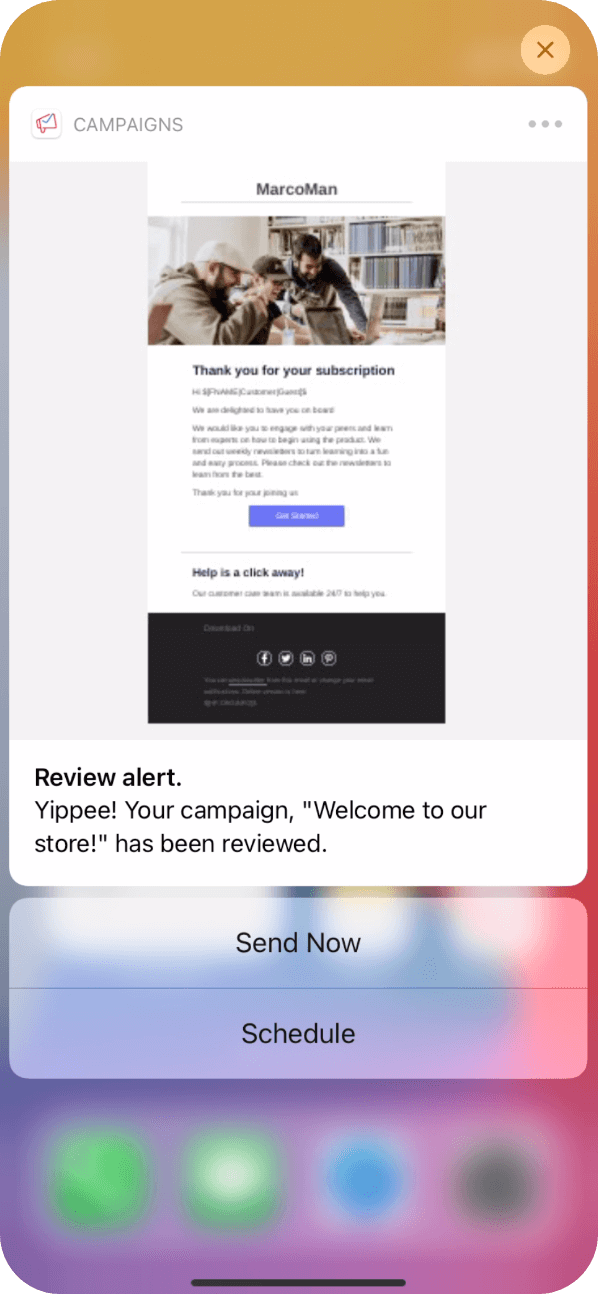 Have Siri run your errands
Need someone to understand deeply and help you accomplish what you're trying to do? We've got you covered—run simple shortcuts with Siri and become a multitasker.
Track details in a jiffy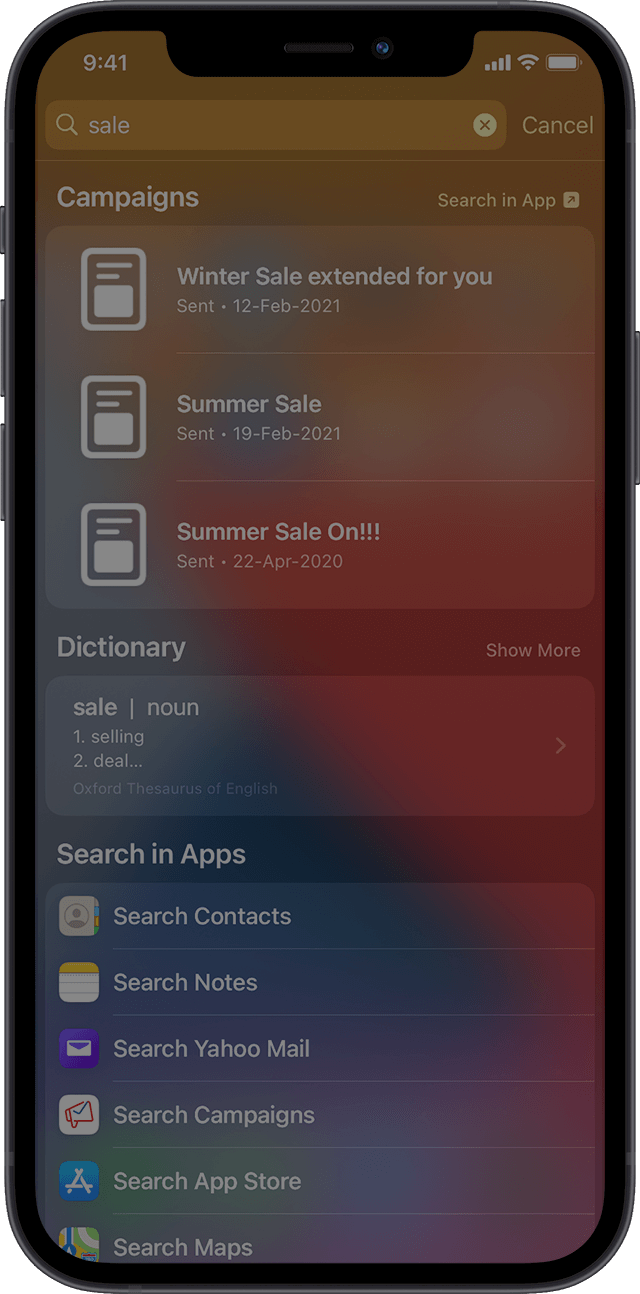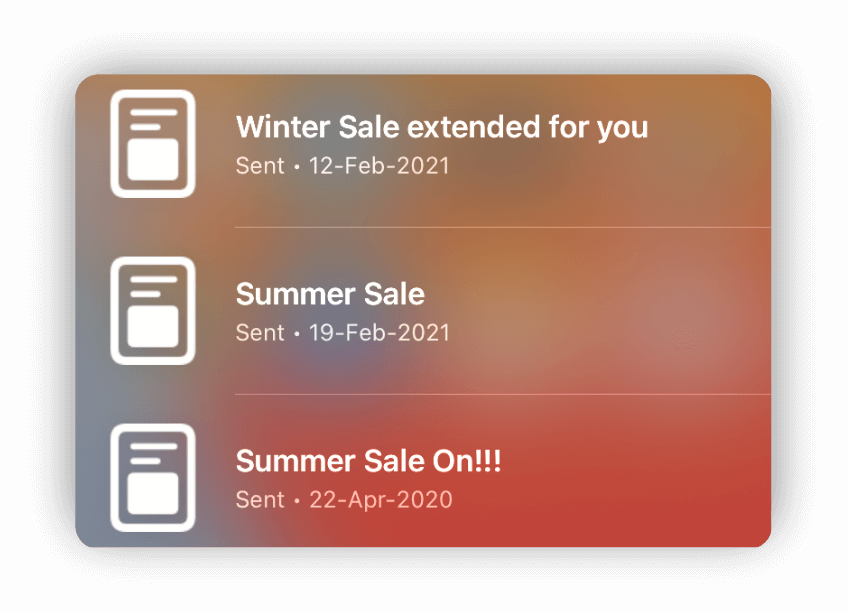 Spotlight Search
Line
Find things quicker than ever. All you have to do is swipe down and type it into Spotlight Search. Quickly pull up important campaigns and mailing lists on your mobile device.
Gain accessibility—all for one and one for all
VoiceOver
Line
This screen reader helps our visually impaired users navigate the app to understand and manage what's happening on their screen.
Dynamic Text Size
Line
Adjust and alter the text size—small, medium, and large (yes you don't need a magnifying glass)—to find the most comfortable setting for your eyes.
Color Filters
Line
Charts used in the app are designed with palettes that are friendly to our color blind users to make sure they are able to see everything on the screen.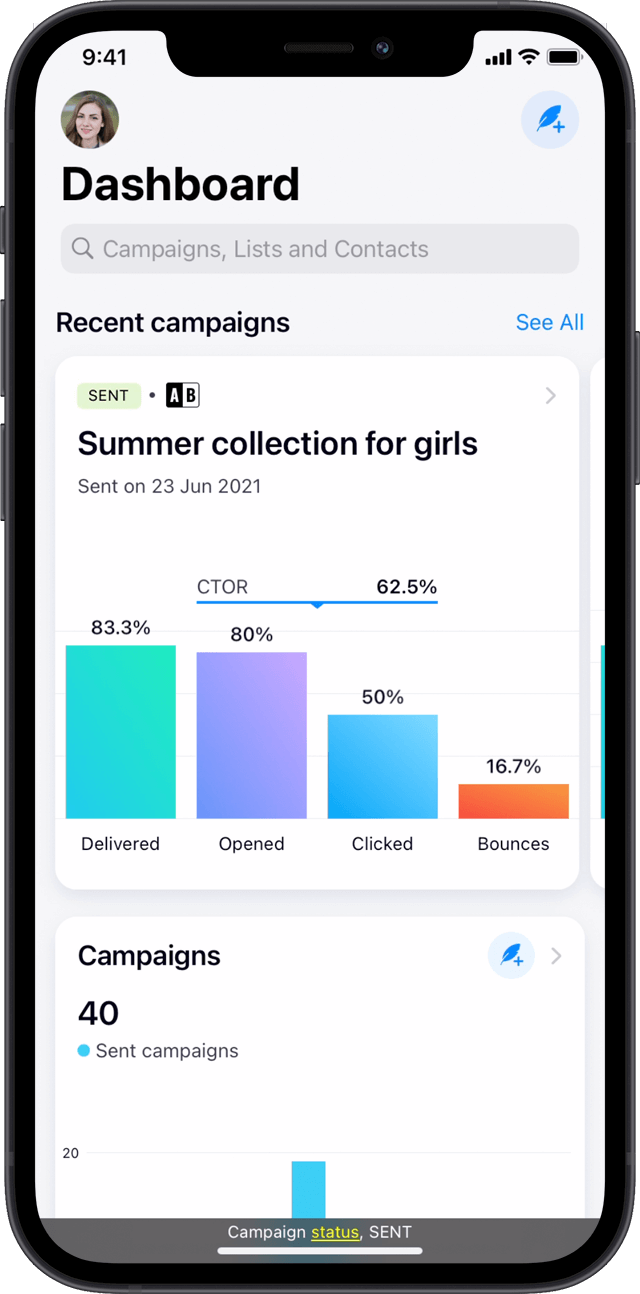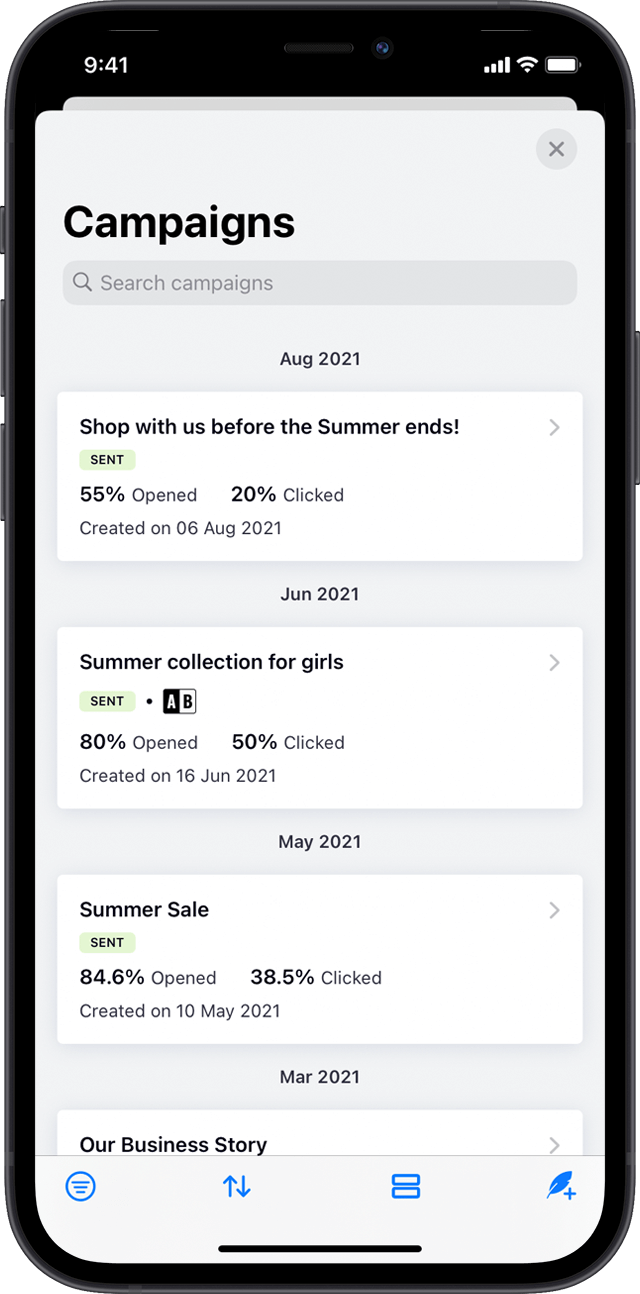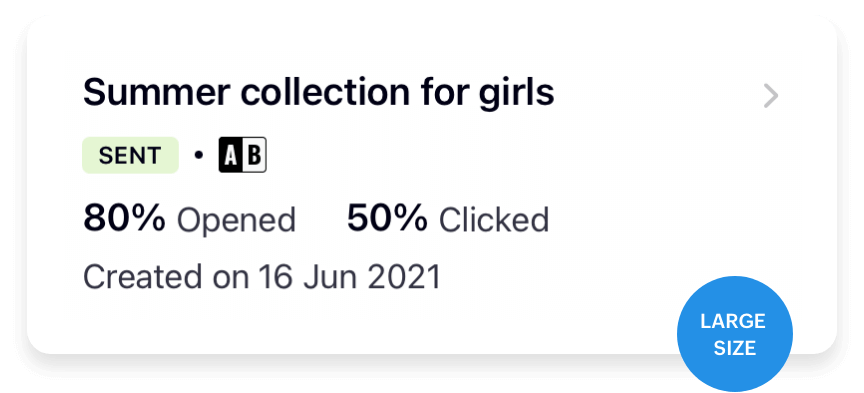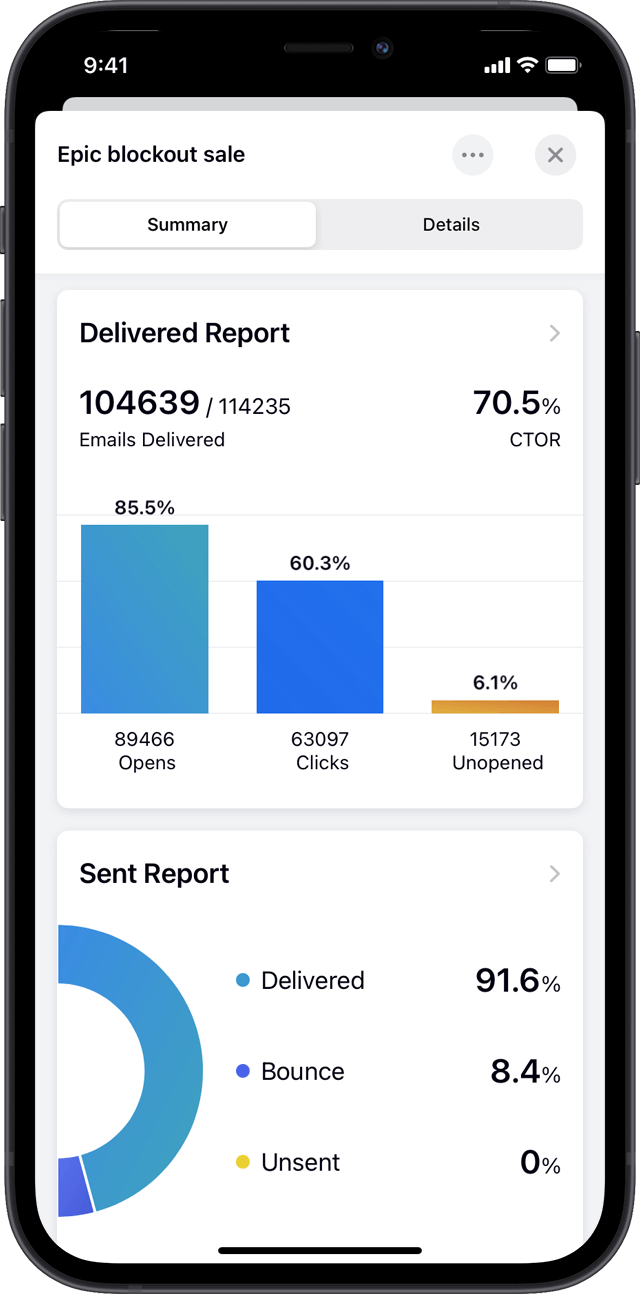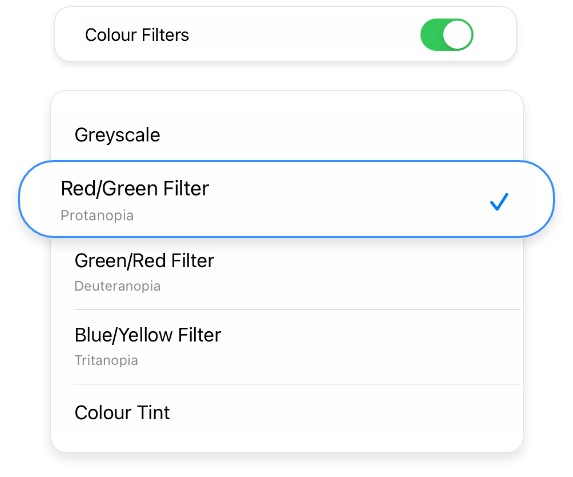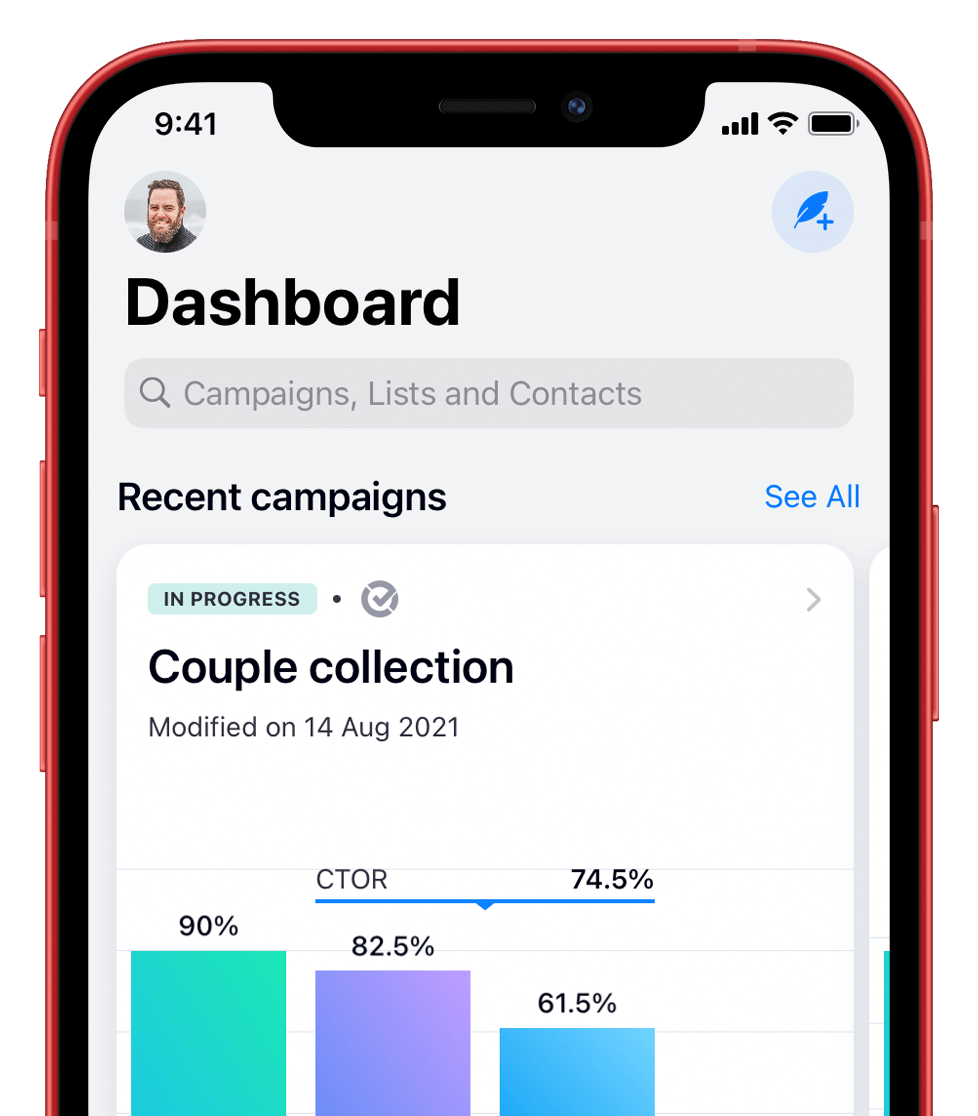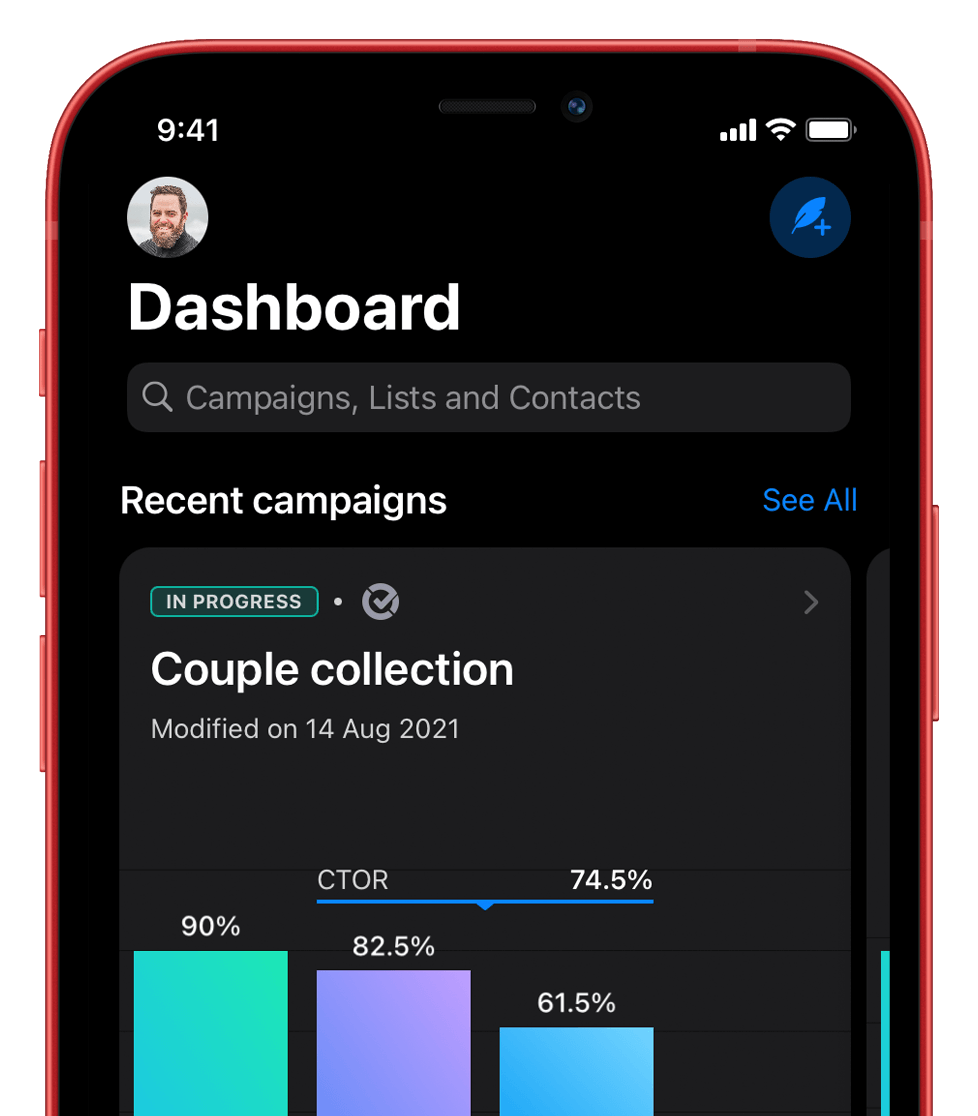 Give your eyes a break
Switch the appearance of the app to dark mode and get away from looking at bright light screens round-the-clock.
Let actions speak louder
Smart Actions
Customize and receive notifications to pause, schedule, send, or choose a winner from your recent A/B test campaign all while you're working on the app without switching your current context.
Home Screen Quick Actions
Time is precious, and we absolutely understand that. Now you can perform custom actions right from your home screen without spending a lot of time in the app.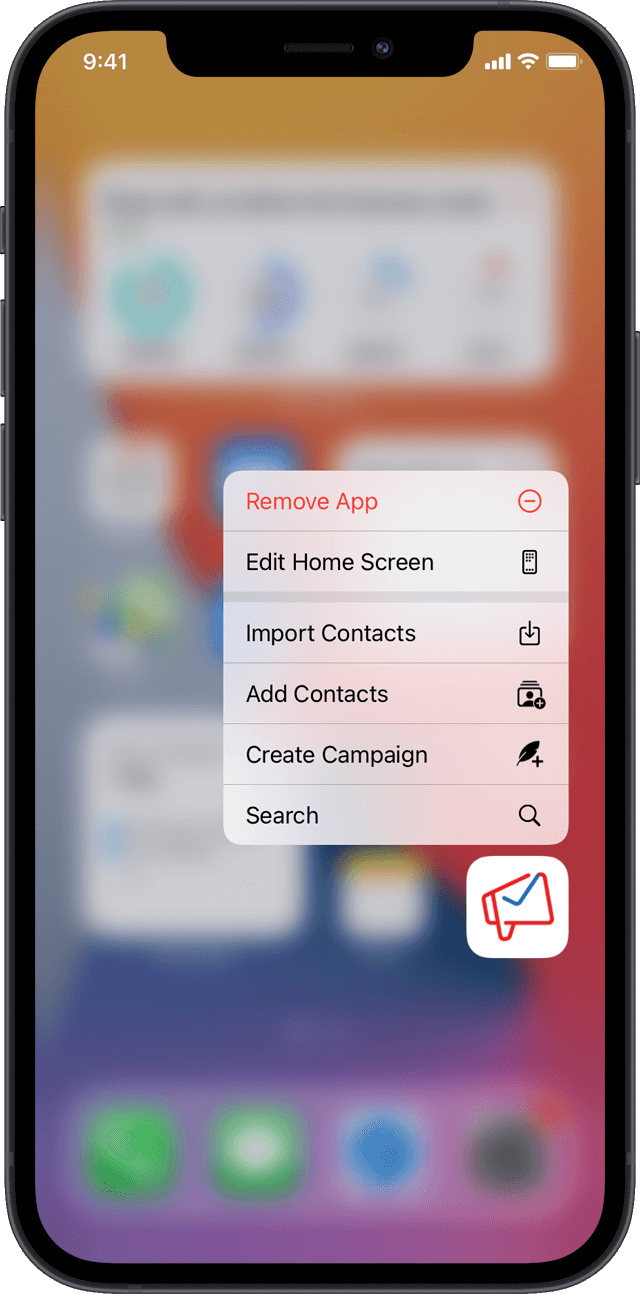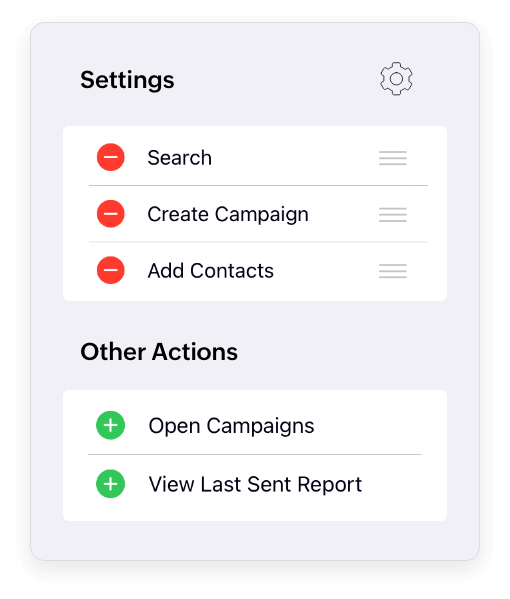 Do multiple things

at once
Multiple Windows
Line
Get more done in less time. Create multiple sessions of the app so you can work on various stages of setting up your email campaigns.
Slide Over and Split View
Line
Use split screen to use multiple apps on your iPad at the same time and send an email campaign even while you continue to do something else.
Drag-and-drop for quicker actions
Report Builder
Line
Drag campaign reports charts from the detail view as images and use them in any drop-supported application like Apple Keynote, Apple Notes, etc.
List Management
Line
Create a mailing list and drag and drop it onto any campaign to choose recipients and send them the email campaign.
Sketch things out
Drawing Canvas
Line
Bring out the digital artist in you. If you have any concepts for your email campaign, you can draw them and upload them as content in your campaign.
Scribble
Line
Write your content, and our app will automatically recognize handwritten content over any area and convert it to text in order to perform the expected functions with ease.
Let the magic begin with the press of a finger
Scroll around and craft email content with the help of keyboard shortcuts. Moreover, control and point to text on screen using a pointer device.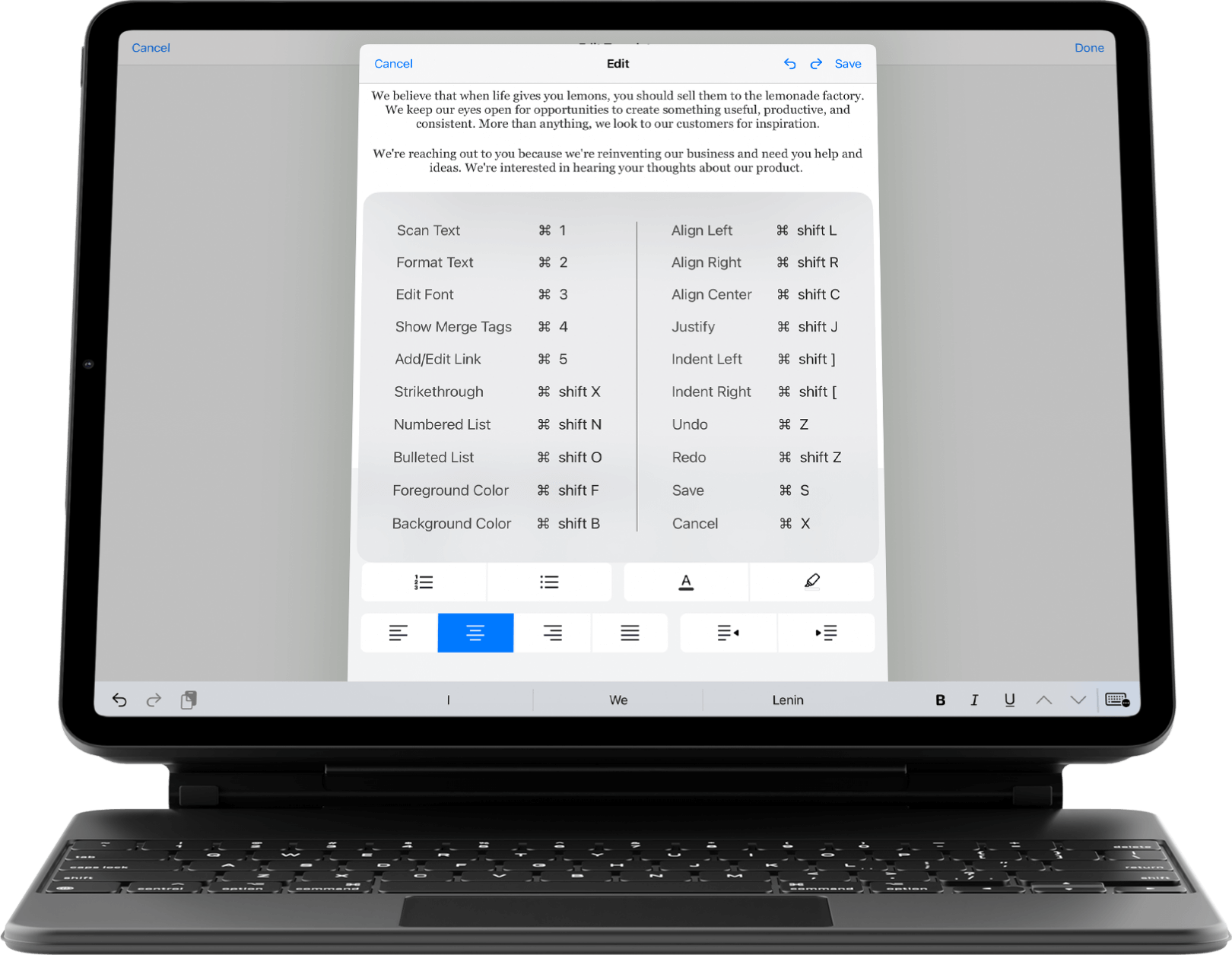 Have a sway over data—last but foremost
Security
Set a custom passcode—Face ID or Touch ID—for privacy protection. We're giving you the full control of your account—your security in your own hands.
Privacy
We care about your privacy, so we've set strict guidelines in the app settings where you can take full control of your data by enabling and disabling what details to share.