Take a look at the email marketing methods to go for during this holiday season.
santa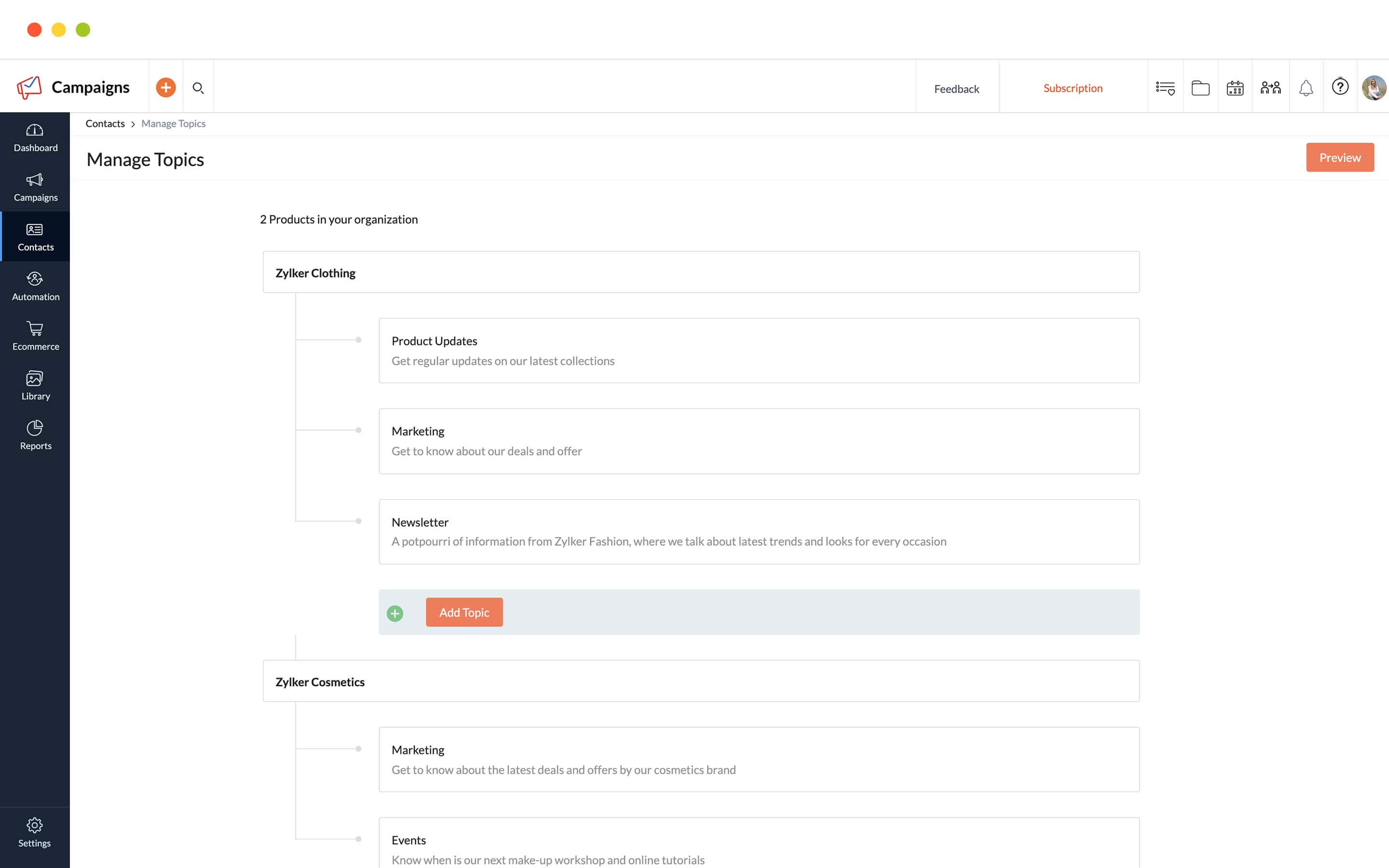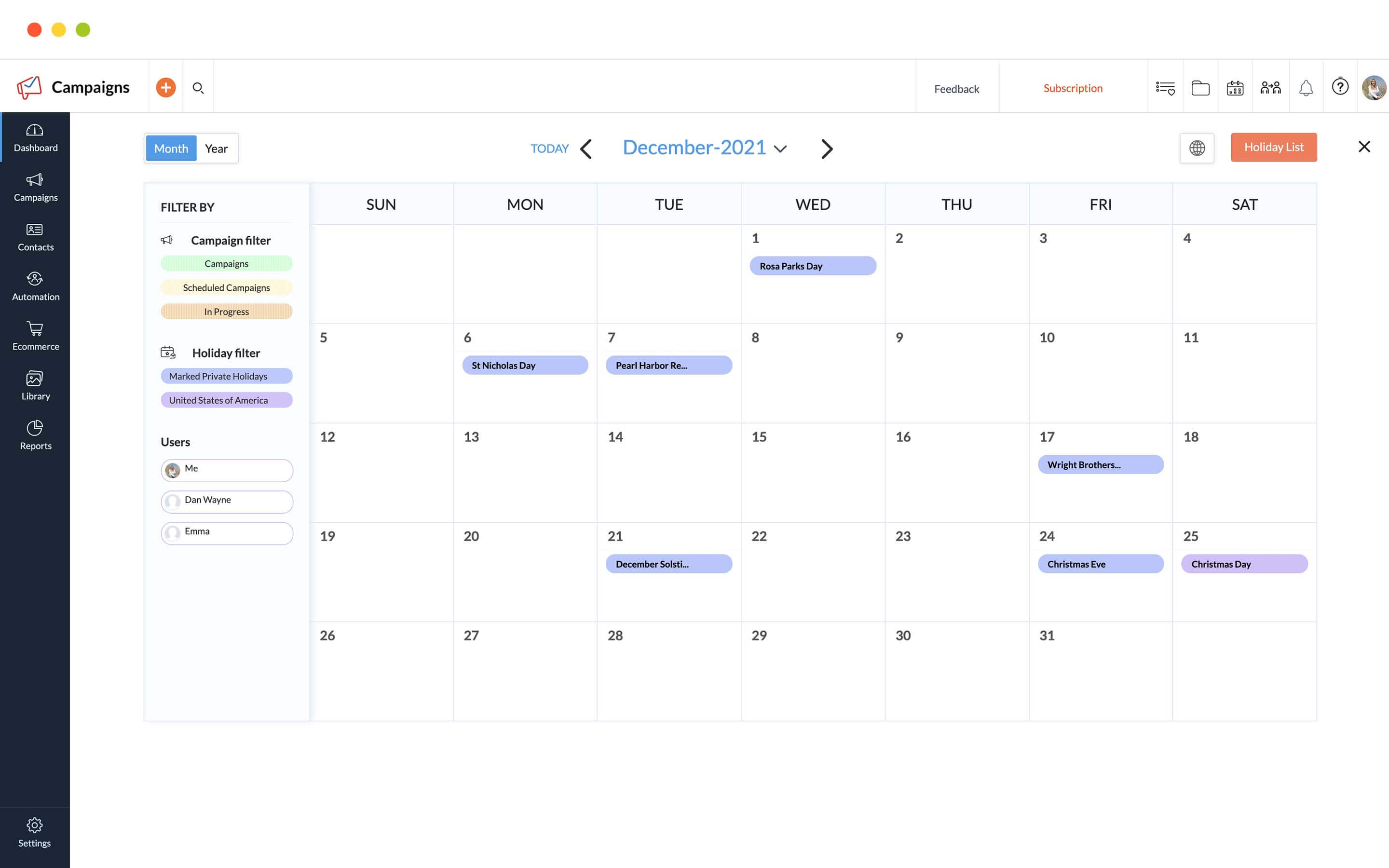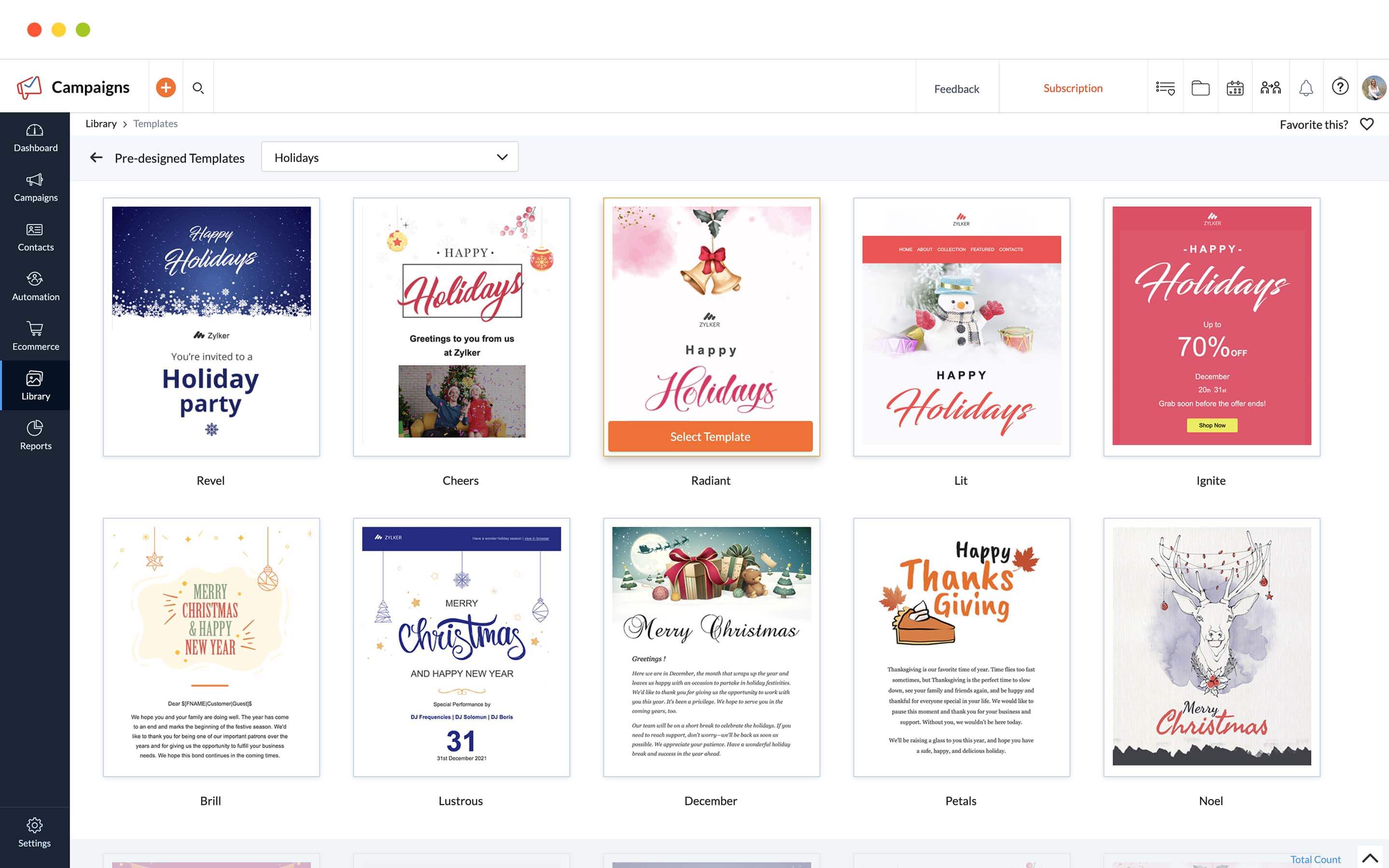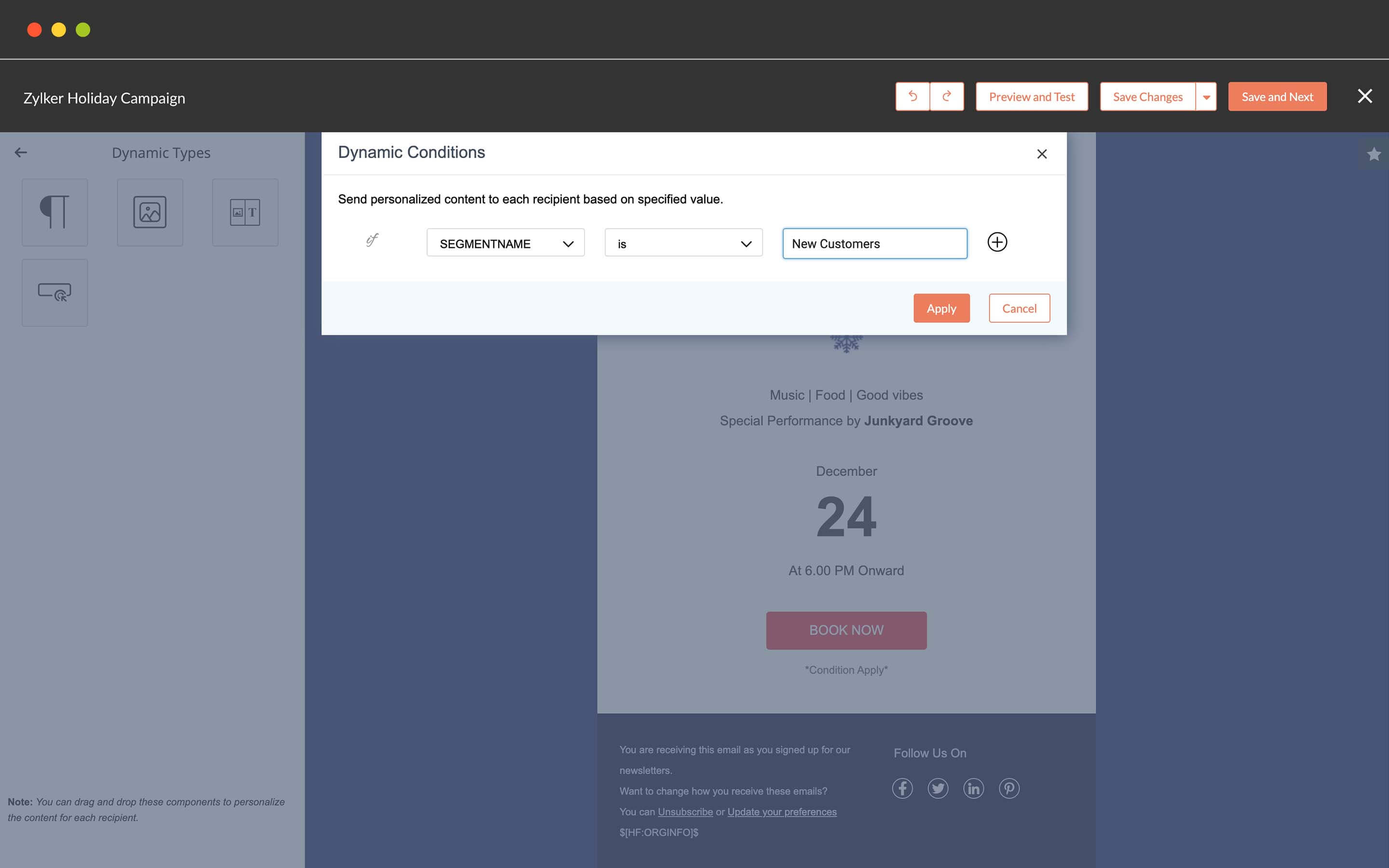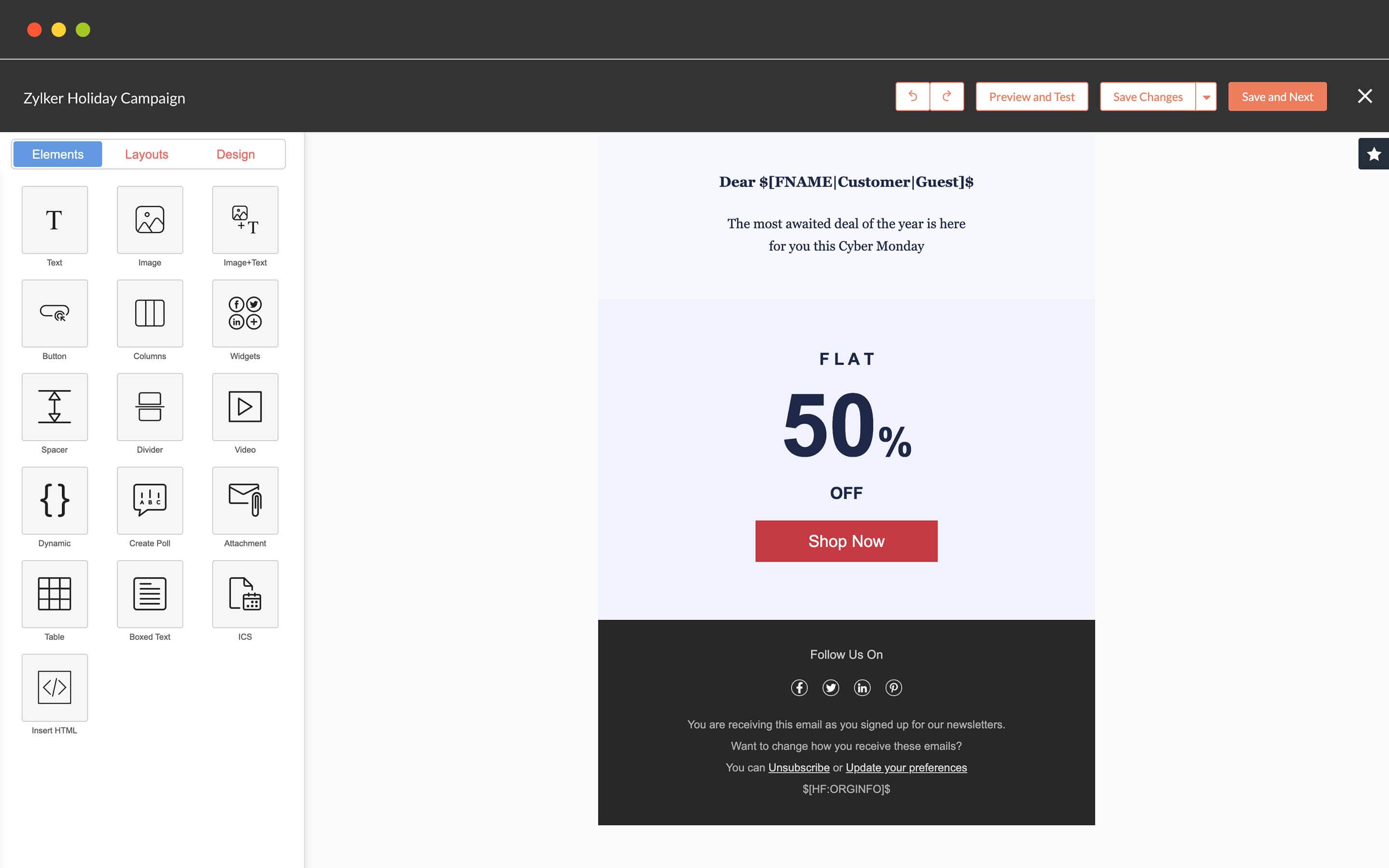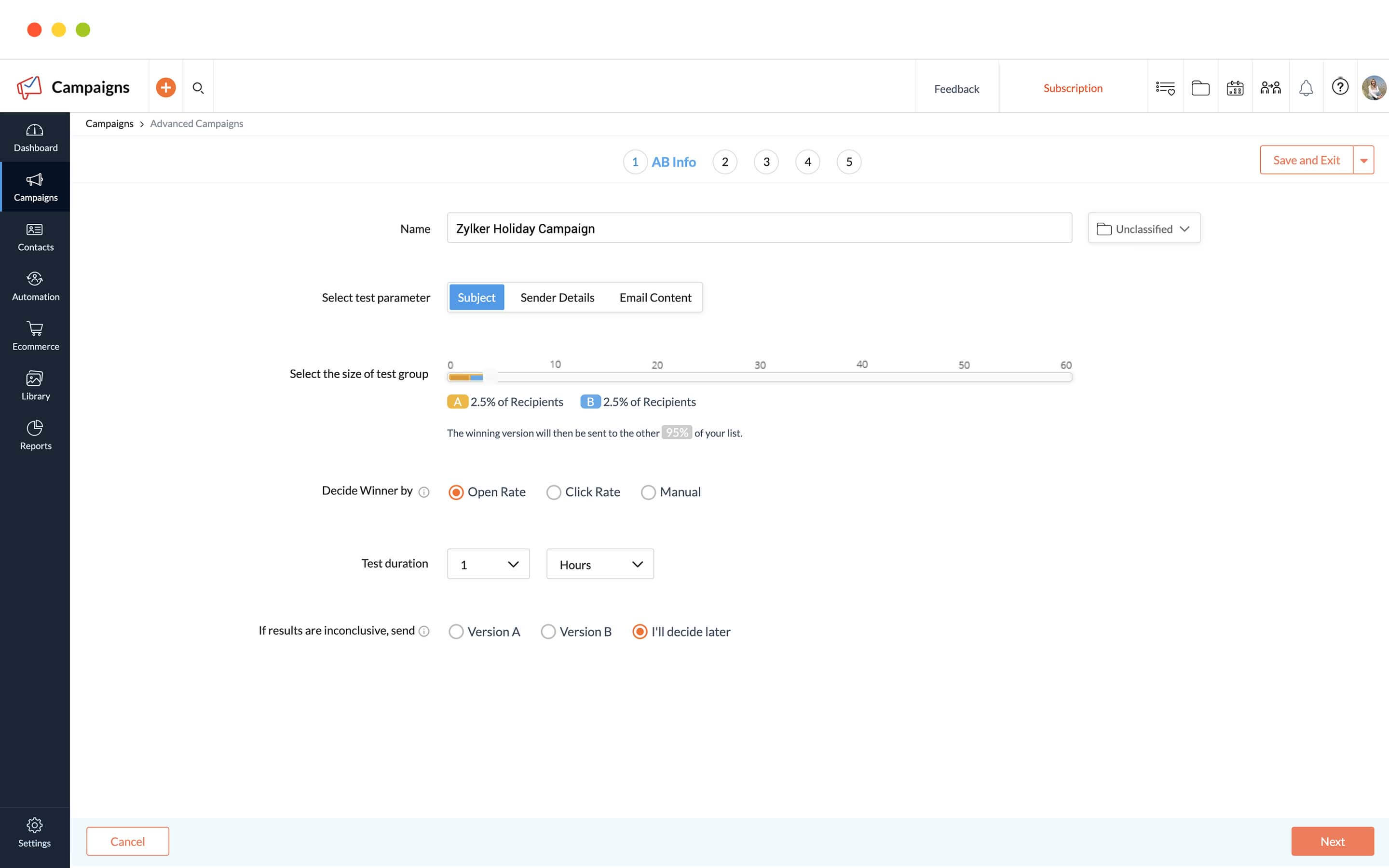 `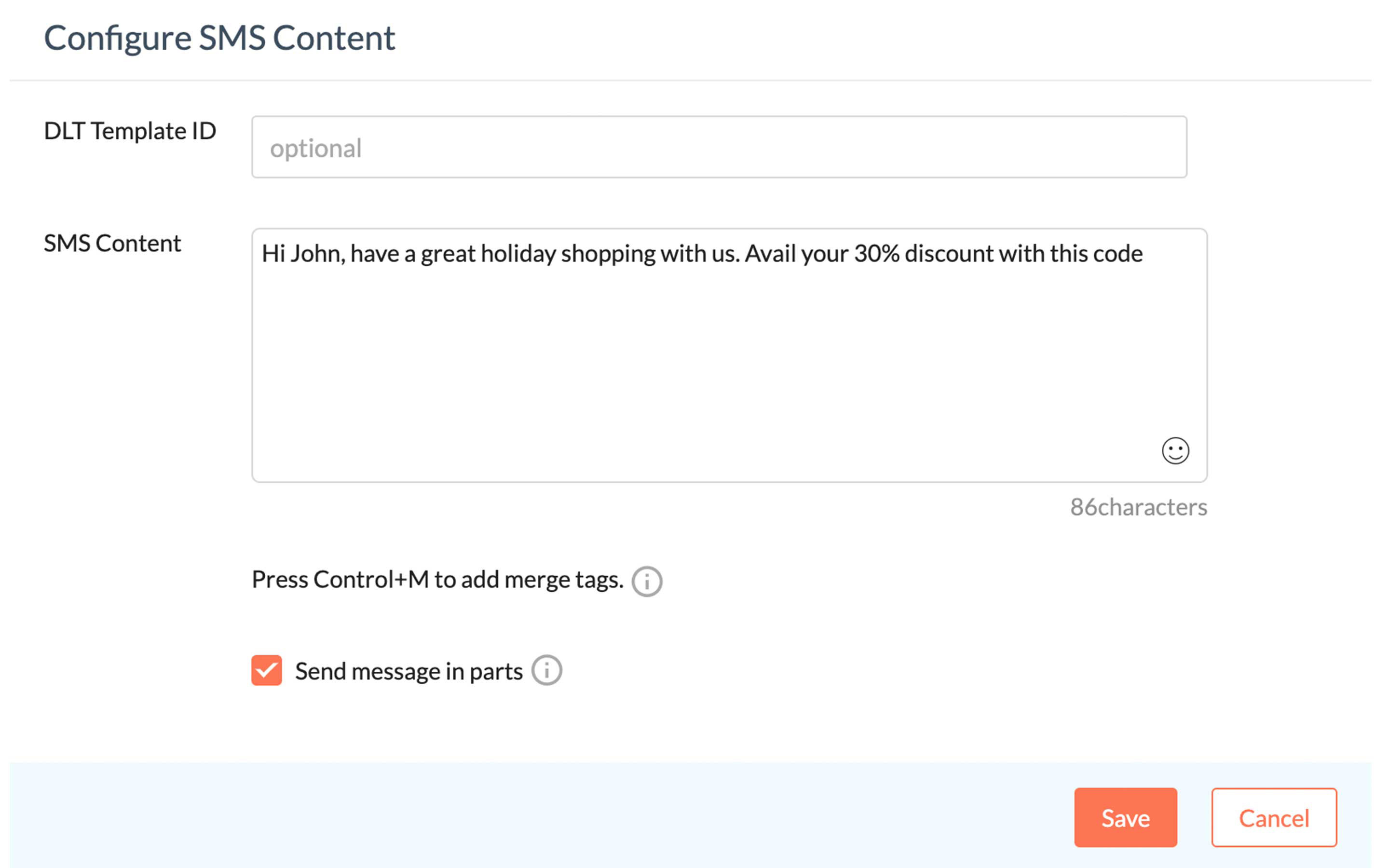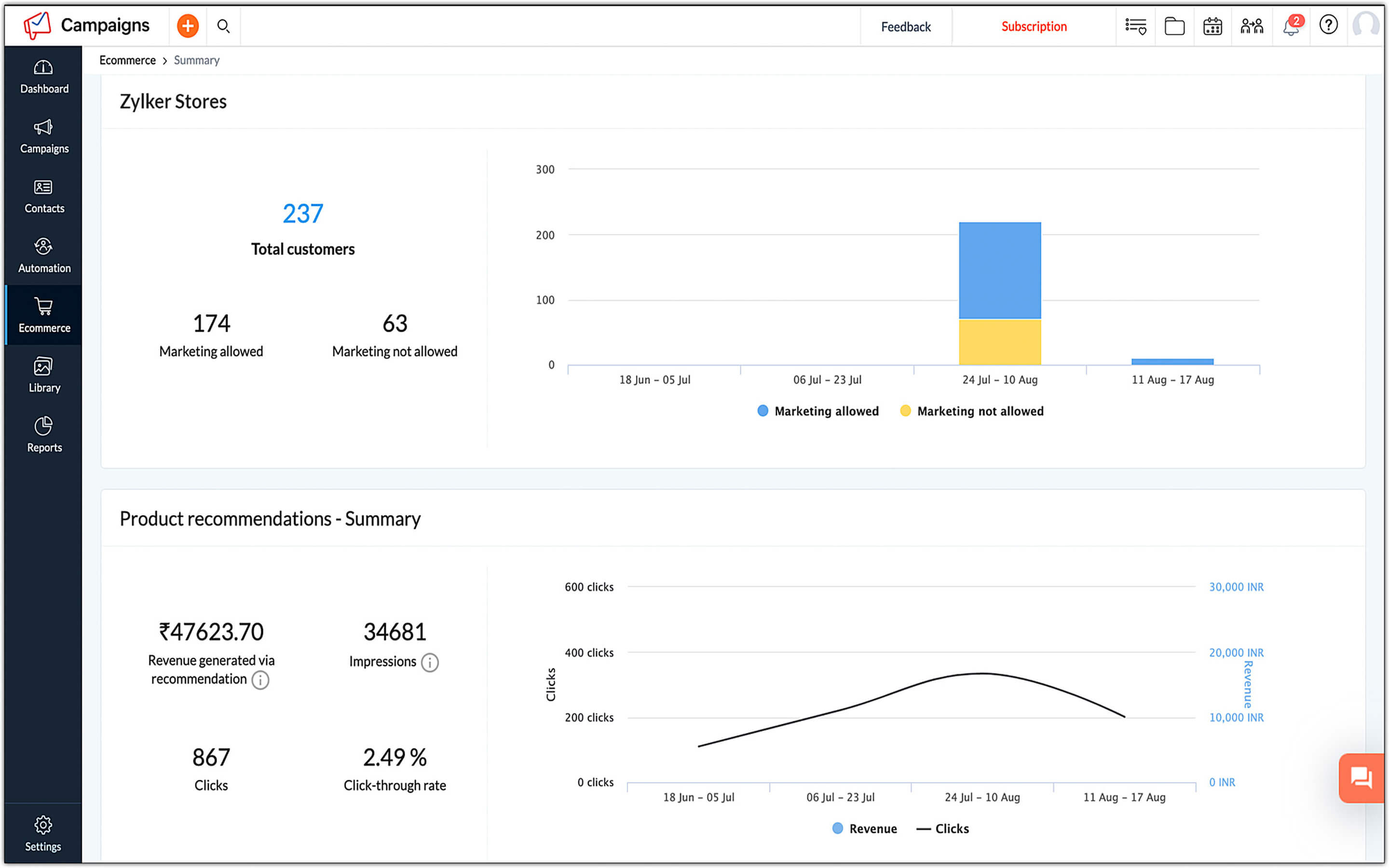 Leverage the power of automation
Initiate an automated series of emails that can fetch different responses and actions like opens, clicks, specific clicks, or leaving abandoned carts and purchases. This will help you consequentially and promptly engage every lead or contact during the fast-paced period of the season.
Create relevant topics for everyone
Give your contacts the content they desire. Associate contacts to topics at the organizational level and send out relevant holiday emails to each contact. Add topics like discounts, new arrivals, and more to your signup forms to increase signups and improve your email's relevancy.
Get your latest lists of holiday sets
Send holiday mailers for every holiday but don't end up spending more time than intended. Out of so many holidays, choose the ones that suit your business best. For example, if you're a baker, then Thanksgiving email campaigns might be your best choice. Use our campaign calendar to help you choose your perfect holiday.
Pick a colorful theme for your emails
Choose holiday email templates and make them unique by including your brand's logo, colors, and holiday message! With Zoho Campaigns, you can select holiday images for your emails from Unsplash and BigStock. You can also edit them using the image editor to enhance your emails further. After all, holidays call for some fun, color, and greetings.
Send contextual messages
Personalize your email campaign to improve its engagement. Your mailing lists contain subscribers from different places with different interests, and you need to be aware of that. Using dynamic content and merge tags will help you tailor your messages based on your contacts' demographics, tastes, and preferences.
Give them a gift
Create the right promotions and send out some much-needed holiday incentives to your contacts. According to research, adding coupons to holiday sales emails can boost your revenue significantly.
A/B test before you hit send
Perfect your content catering by conducting an A/B test before sending out your holiday emails. Employ different permutations and combinations with the subject line, sender name, and pre-header among a sample audience. This best version will eventually emerge, which you can send to everyone else.
Take your promotions to email lists and beyond
Update your contacts automatically about your brand's development or send new promotions with RSS campaigns. The holiday season schedule is usually busy and might not provide you enough time to create different content every time you have to inform your contacts about something new, so associate your website with the RSS campaign and manage time effectively.
Send out SMS campaigns
Remind your contacts about those unopened holiday emails with timely SMS reminders. During the holiday season, your contacts' inboxes will perpetually remain cluttered, so they might miss your emails. In this situation, mix up your marketing strategy by using SMS campaigns to complement your email campaigns and enable your contacts to make the most of your discounts, reminders, and messages
AI-powered recommendations for ecommerce stores
Recommend to your contacts what to buy based on their past purchasing behavior. The holidays are the time of the year when people usually spend the most, so connect your e-store with your email marketing platform and win half the battle upfront. Let Zoho Campaigns' AI-powered system analyze your customers' buying history and behavioral patterns so you can use effective personalization in your email marketing approach.