Distance learning is a concept that's seeing widespread adoption,
mainly because of its ability to support "academic continuity." If you're a subject-matter expert with a good online-teaching setup, you already have students and job aspirants waiting to pick your brain. However, the real challenge lies in creating a state-of-the-art workflow and also proving your credibility to your target audience.
Email marketing

helps you find answers to both challenges.
Why use email marketing
for your e-learning services
The automation facilities of email marketing software let you build a seamless line of communication between you and your existing learners. From sending them the links to your online sessions, recorded videos, and course materials to providing periodic business updates, you can create (one or many) workflows and completely automate them. It takes minutes to build and runs however long you specify.
As for your website visitors, a pop-up signup form can help you swiftly collect their information. You can follow this with a well-planned drip email campaign to sell your courses. Finally, the converted leads become a part of your end-to-end workflow(s). Importing leads from various sources to your email marketing platform is also easy.
The how-tos of setting up
workflows for your e-learning business
E-learning's one-to-many and remote-working model means that communication is a key aspect. Email is perfect for this model, where every stage needs unified communication from the tutor to the learners. It lets you devise a solid strategy however complex your needs are.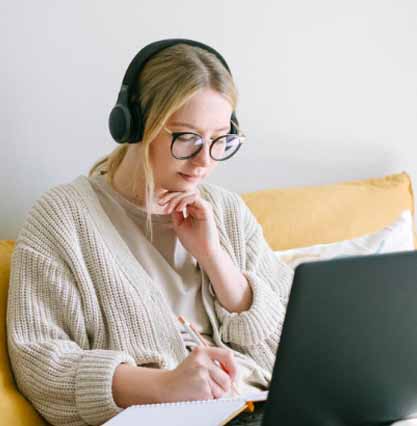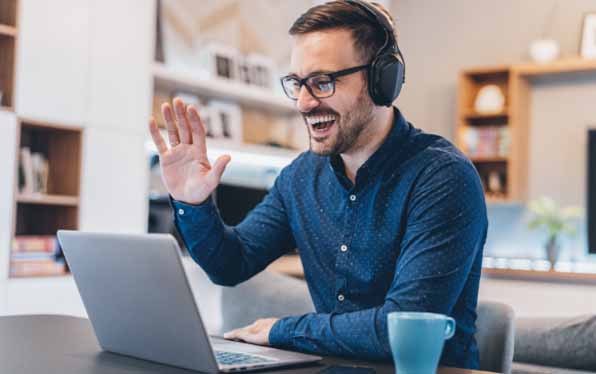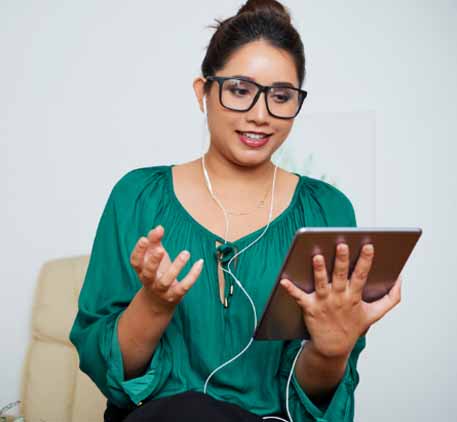 Day-to-day
workflows for online teaching
Icon
1. Inform your learners of your class schedule
Icon
4. Send recorded
lectures
Icon
5. Send supplemental
materials
Icon
6. Repeat the
process
A quick, step-by-step guide for implementing
your first email workflow
Workflow participants
Associate your mailing list containing the email addresses of your learners to the workflow you're going to build.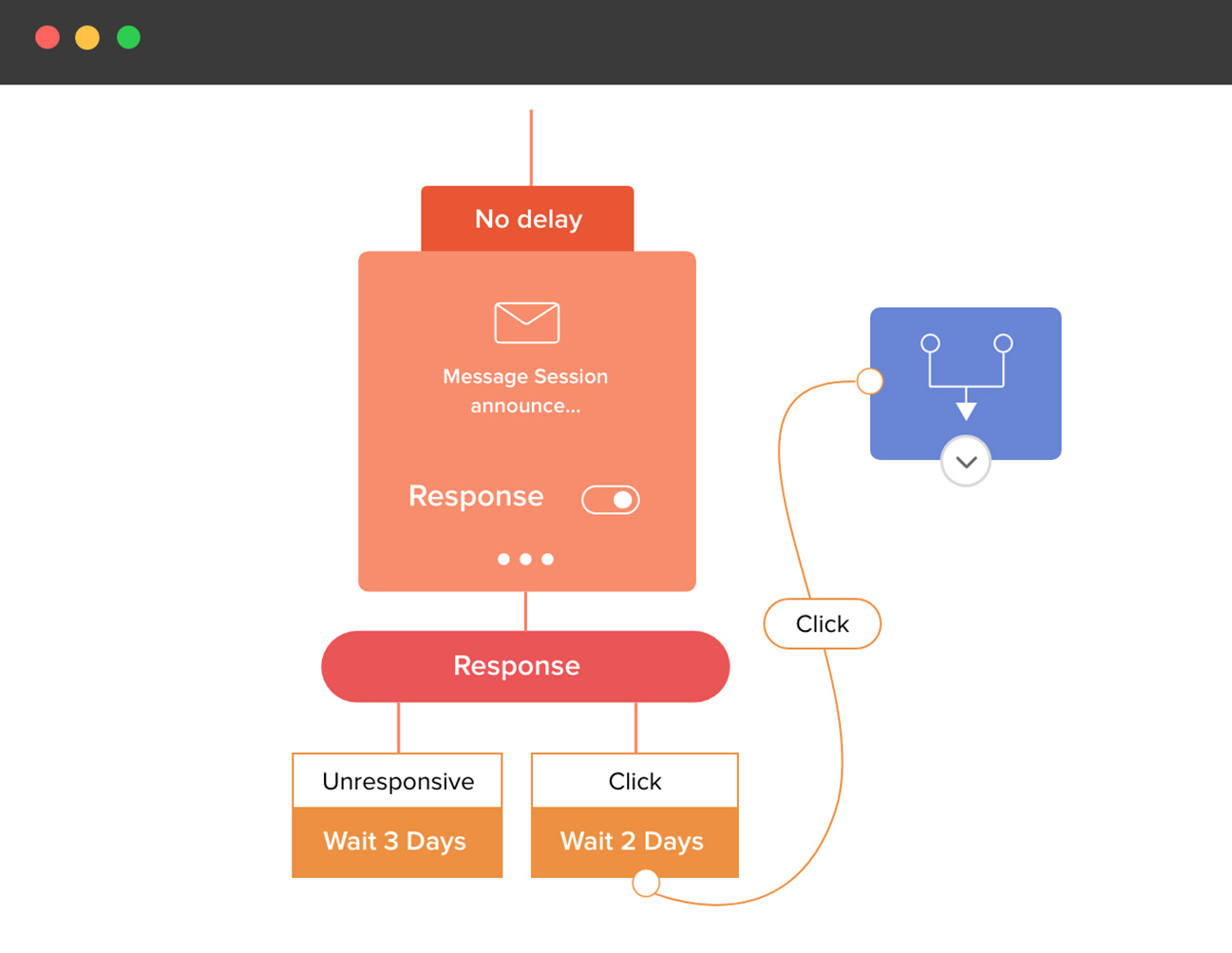 Session announcement
Configure an email that details the theme, date, and time of your next online session—and also contains a link to acknowledge participation. This becomes the first course of action of your workflow.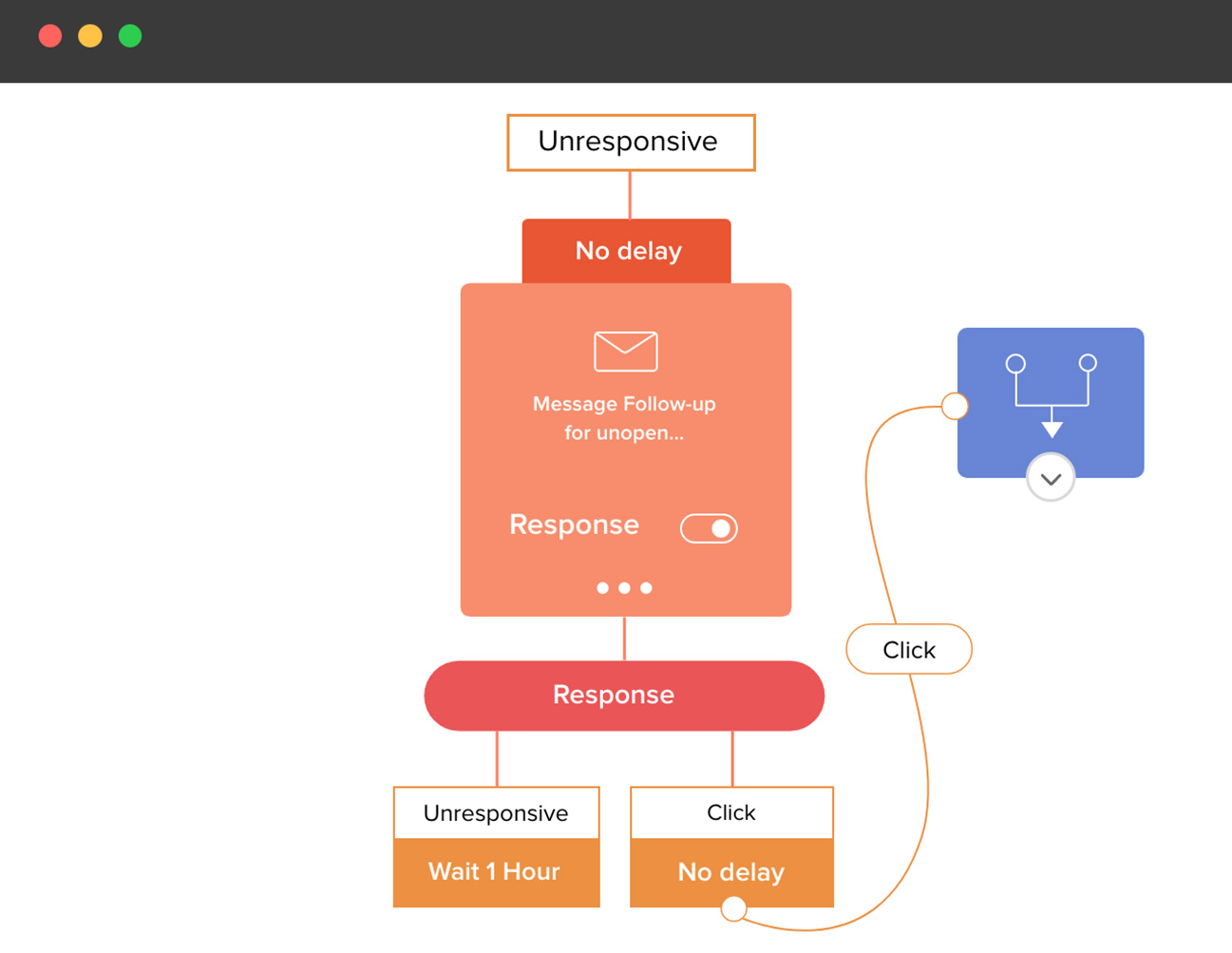 Follow-up
Since the email workflows are automation-driven, create a time-defined follow-up (or reminder) email for the unresponsive contacts as soon as you complete step two.

Session reminder
Use a merge component to send a before-the-session reminder email to the contacts from steps two and three who clicked the link.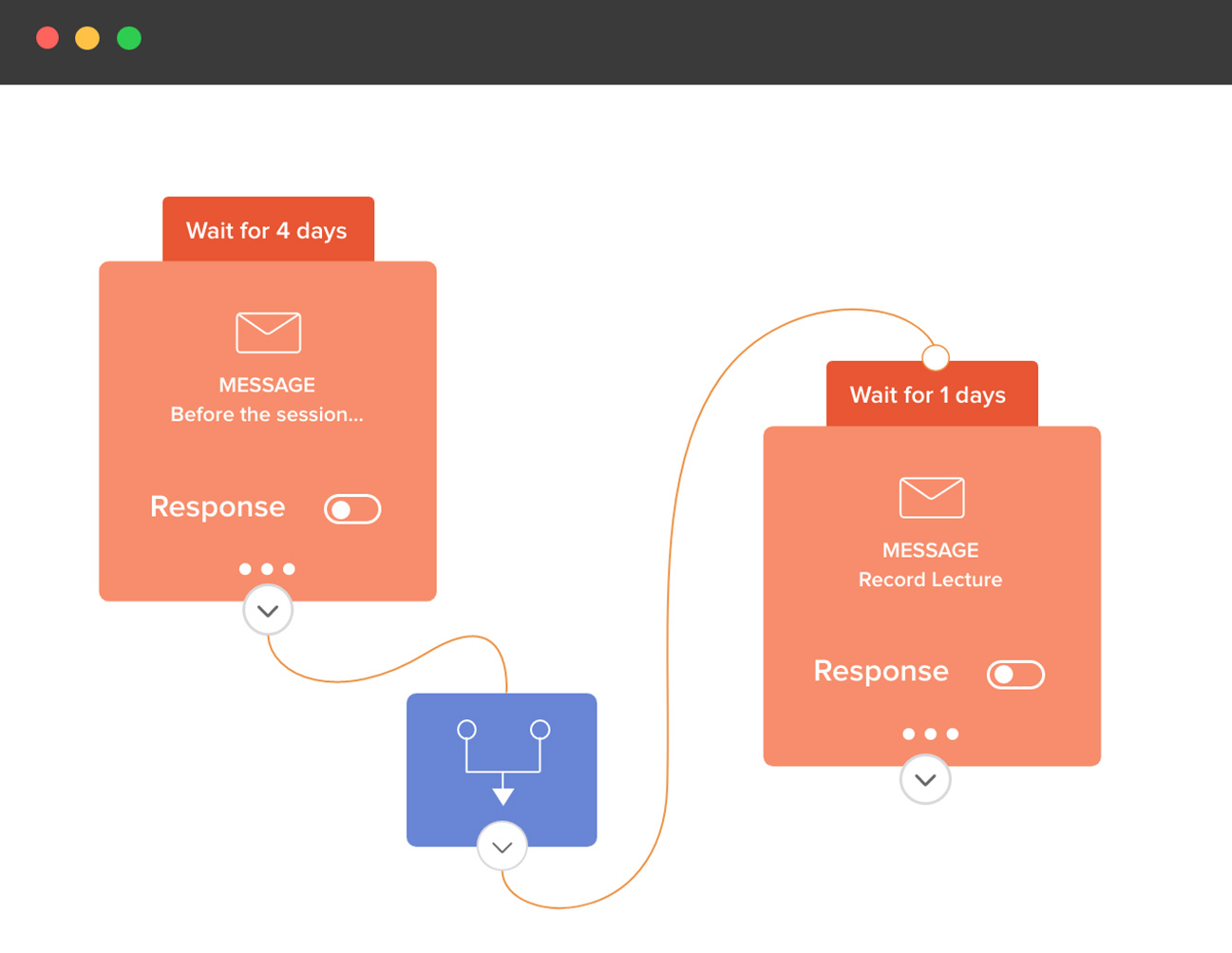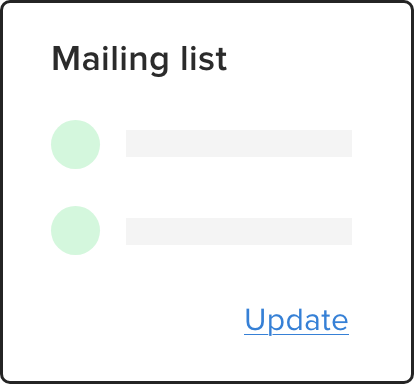 Post-session email
Add another merge component to combine the contacts of step four and the unresponsive contacts of step three and set up the recorded-lecture email. This way, the content of your lecture is sent to everyone in the mailing list—not just the attendees.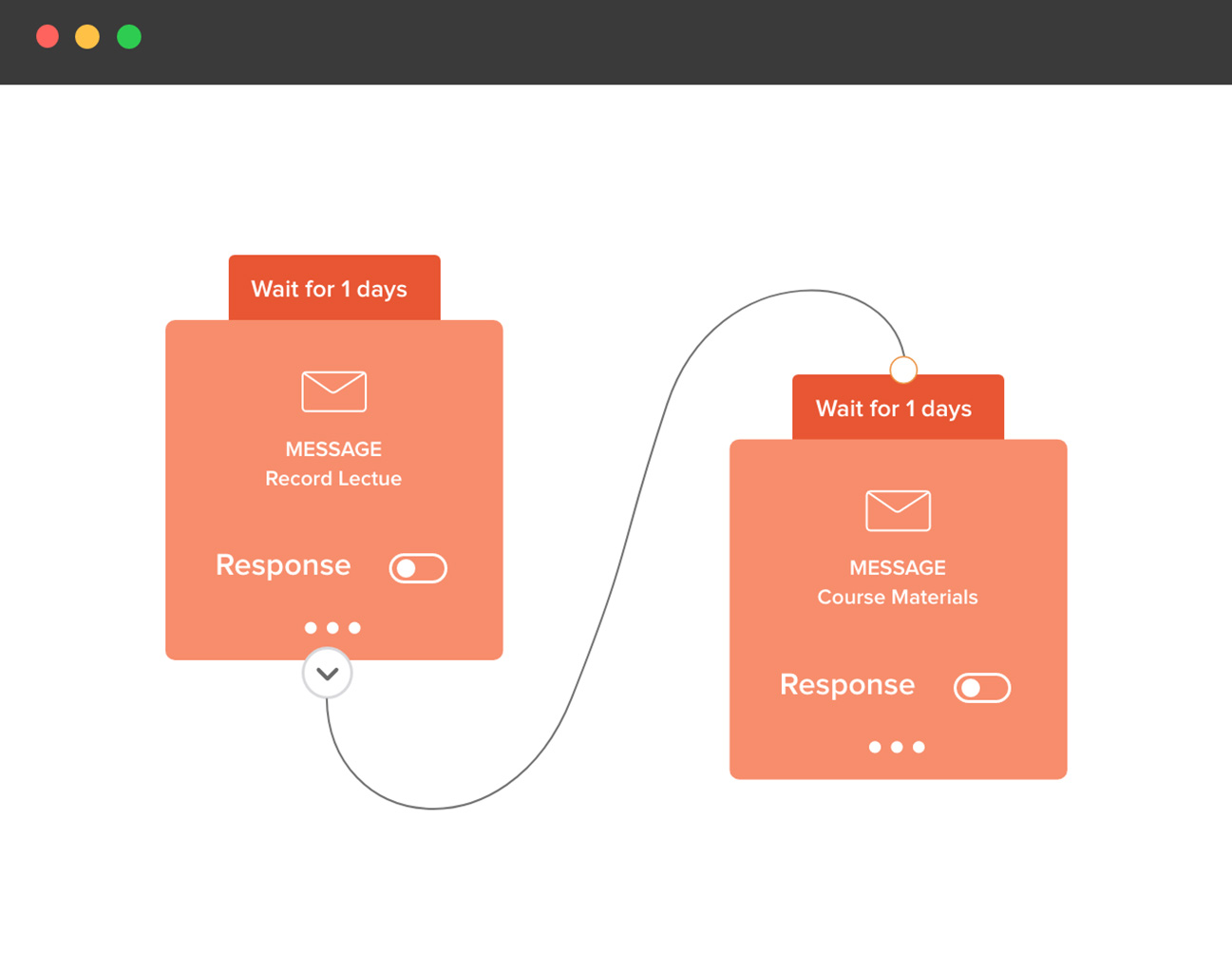 Post-session email
Set up another email in tandem with the previous one that links to your course-related study materials. This email can launch, say, two to three days after its predecessor.
Workflows to nurture and
convert your leads
Having a well-planned email workflow for your website visitors helps you communicate the right content to them at the right time. This workflow starts with strategically creating an entry point for them to subscribe to your emails via signup and pop-up forms.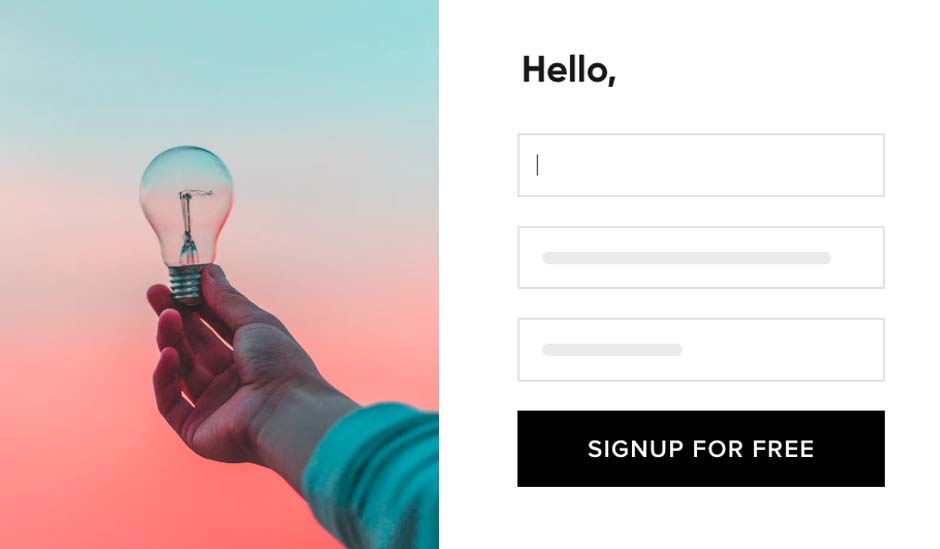 Signup form
A static form that can be embedded anywhere on your website. Today's email marketing software comes with built-in signup forms that can be customized in minutes according to your needs. You can collect your visitors' information and consent by adding fields like name, email address, phone number, and more. These details are added to the mailing list you associate your signup form with.
Tip: Consider providing free PDFs or other downloadable content in exchange for email addresses.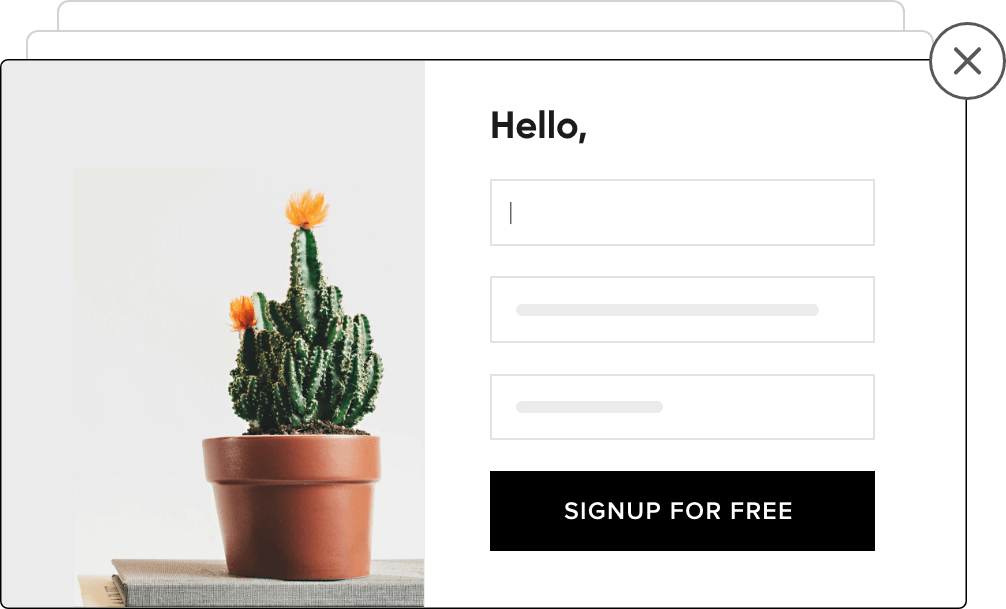 Pop-up form
An advanced or dynamic signup form that appears on your website based on time definitions. In general, these forms are customized to pop up at the time of entry, exit, or after a certain percentage of scroll by the visitors.
A step-by-step guide for
building a lead nurturing workflow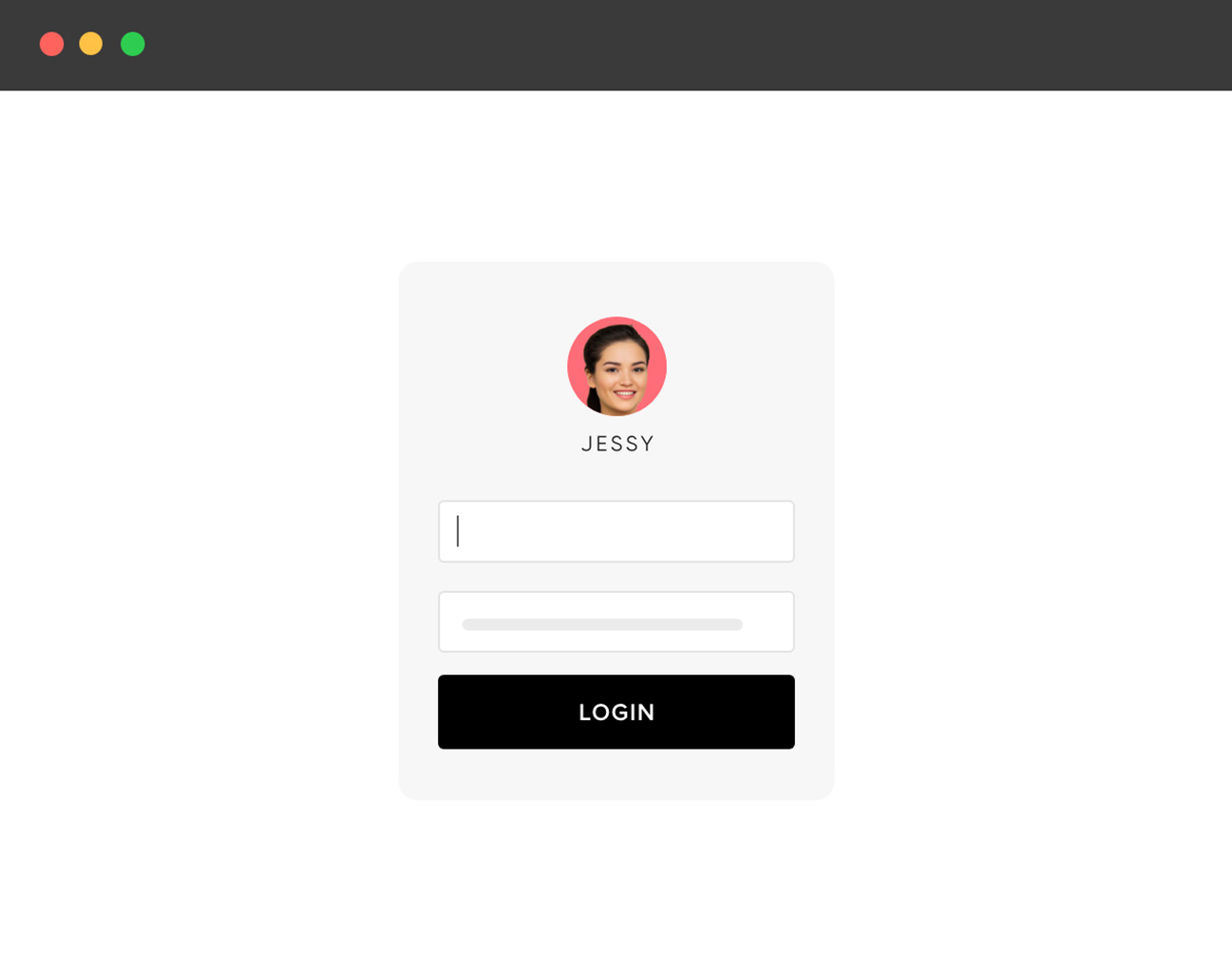 Subscription
Create a signup form (by associating it with a mailing list) and embed it on your website and other places where you receive good traffic.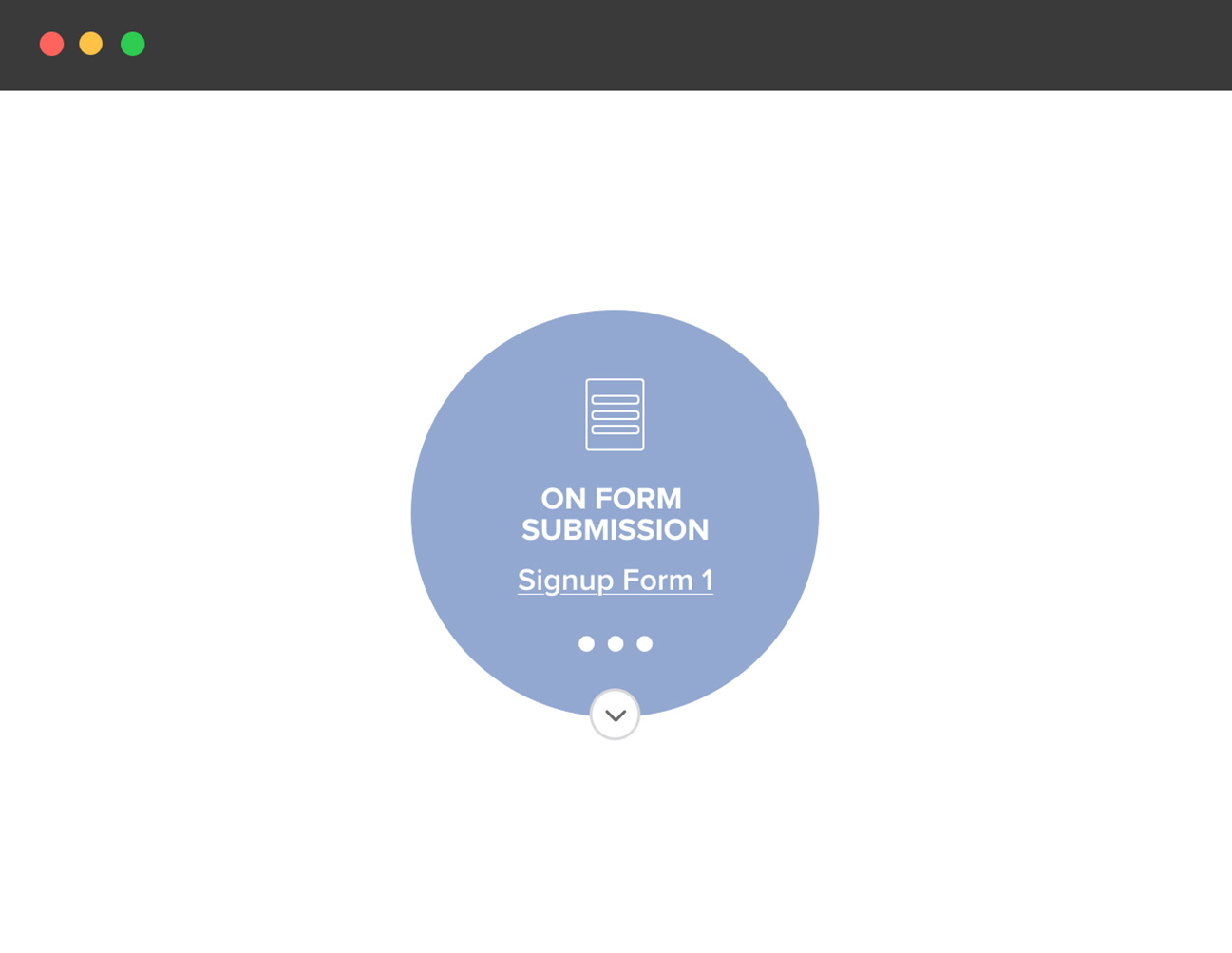 Entry point 1
"Form submission" can be the trigger for your website leads to enter the workflow.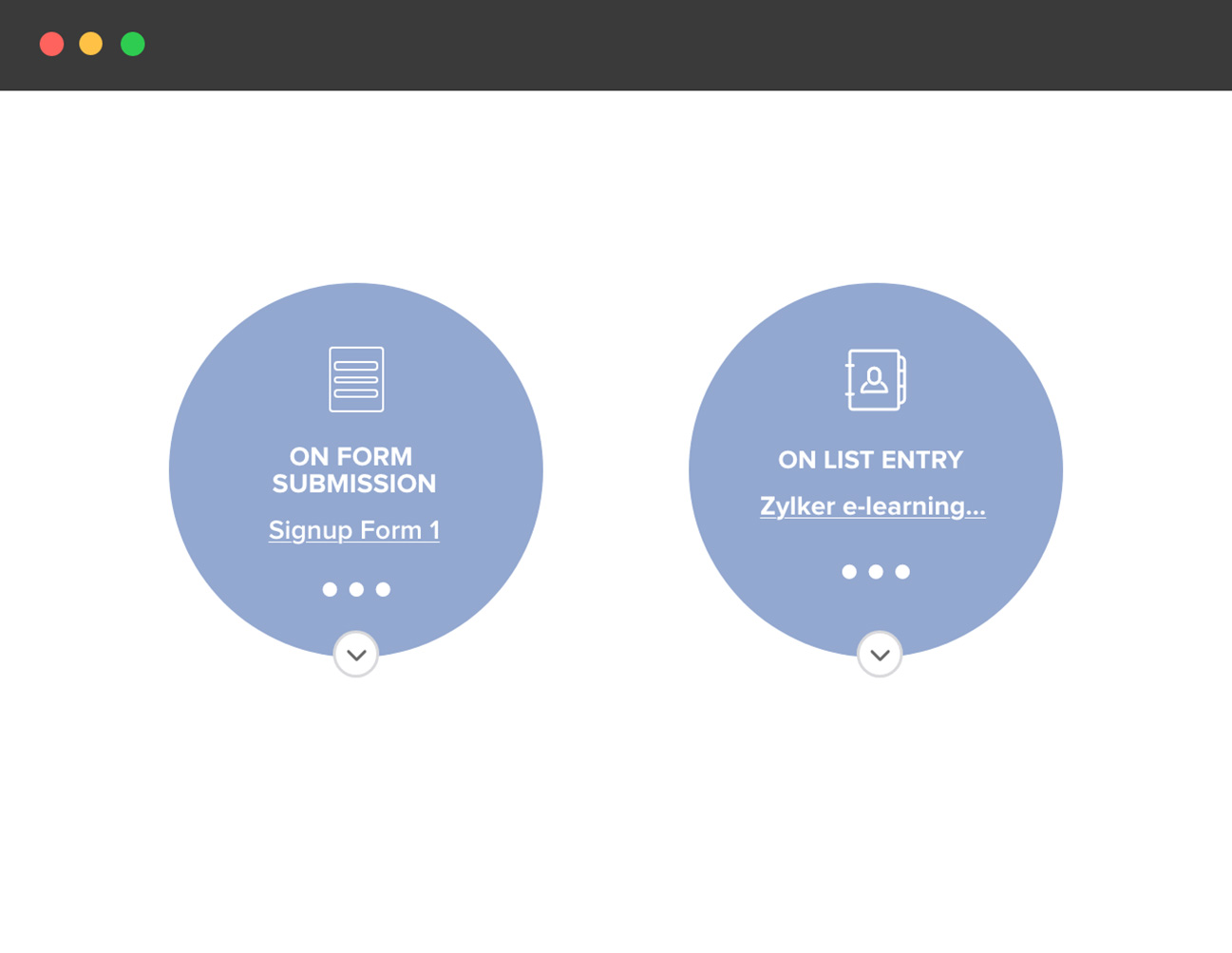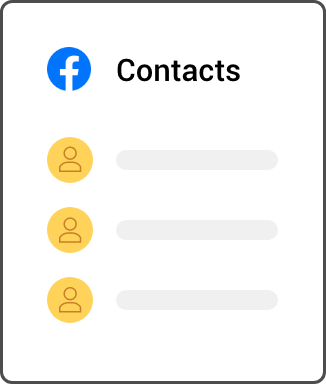 Entry point 2
The leads you generate from third-party sites (say Facebook Ads) can also be imported to a mailing list of your choice. This creates another trigger for the workflow: the entry of leads to the mailing list.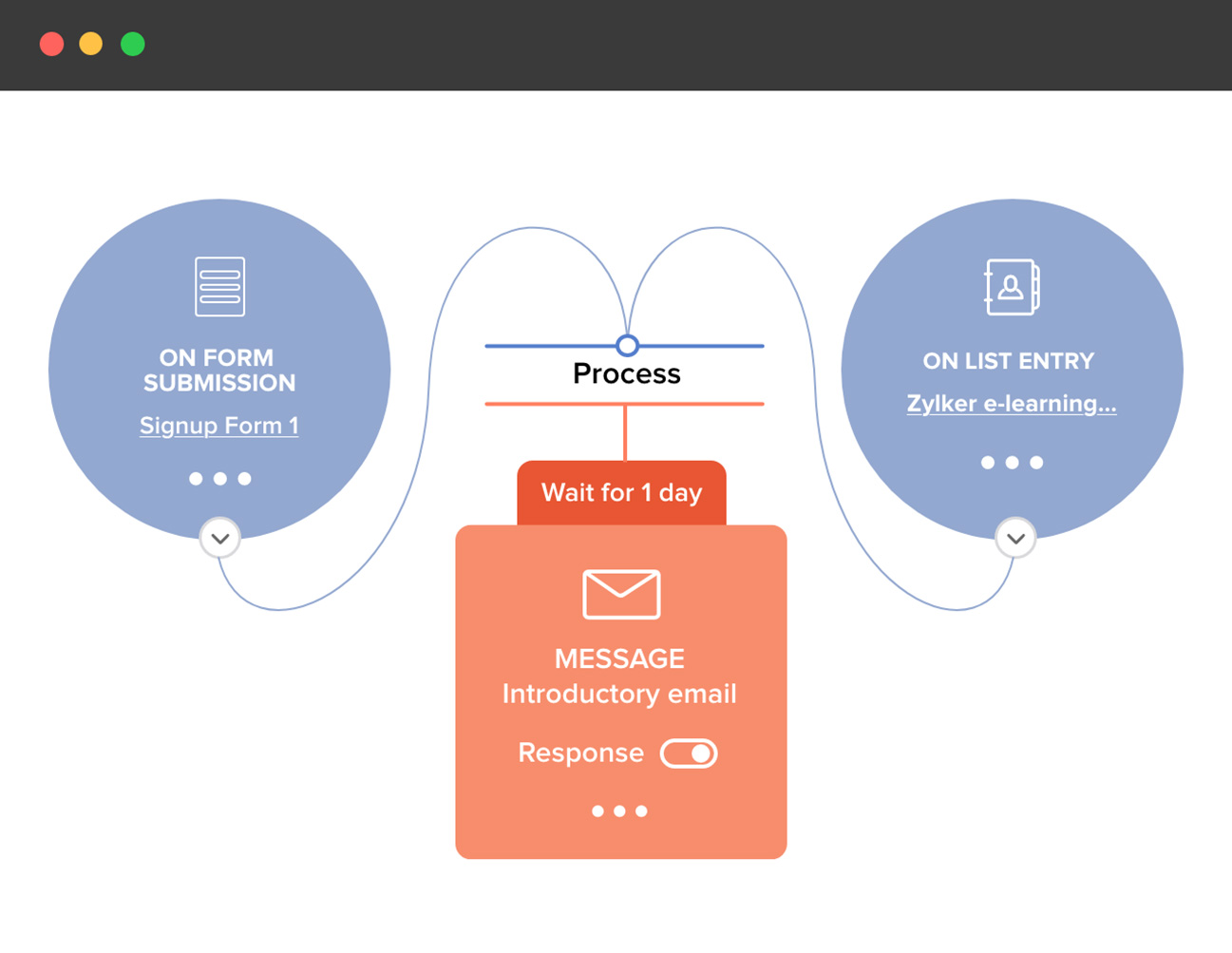 Welcome email
Set up an introductory email as the first course of action. Preferably, it should speak about your business and its efficacy in meeting your audience's needs. You can also include interesting stories that make the email more humane.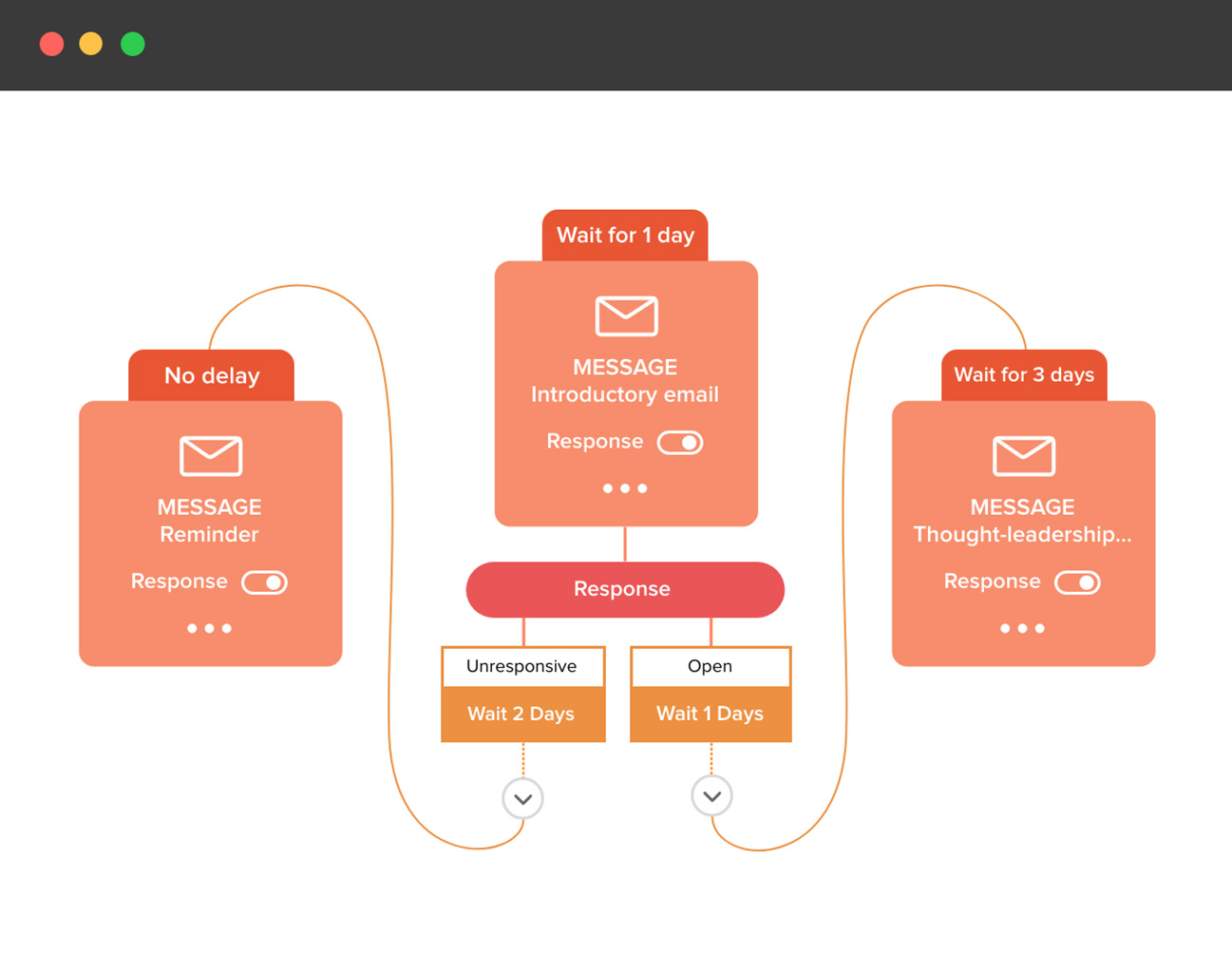 Follow-up
To the respondents of the previous step, an email containing course-related PDFs, infographics, and more can be defined as the next action. Whereas for the unresponsive ones, a reminder with a different subject line and slightly modified content bodes well.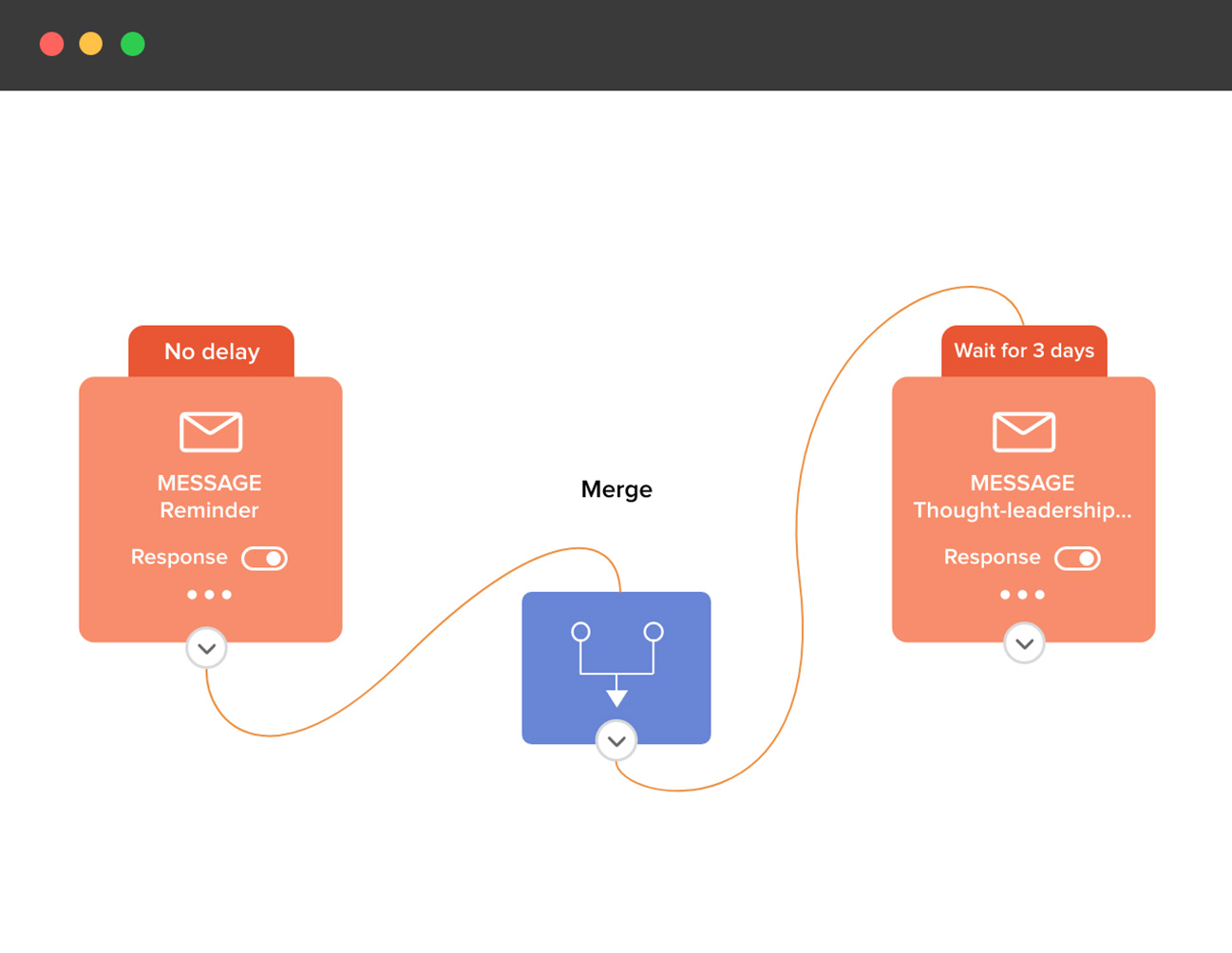 Segmentation
When your unresponsive recipients turn responsive, the merge component automatically aligns them with the respondents of the introductory email.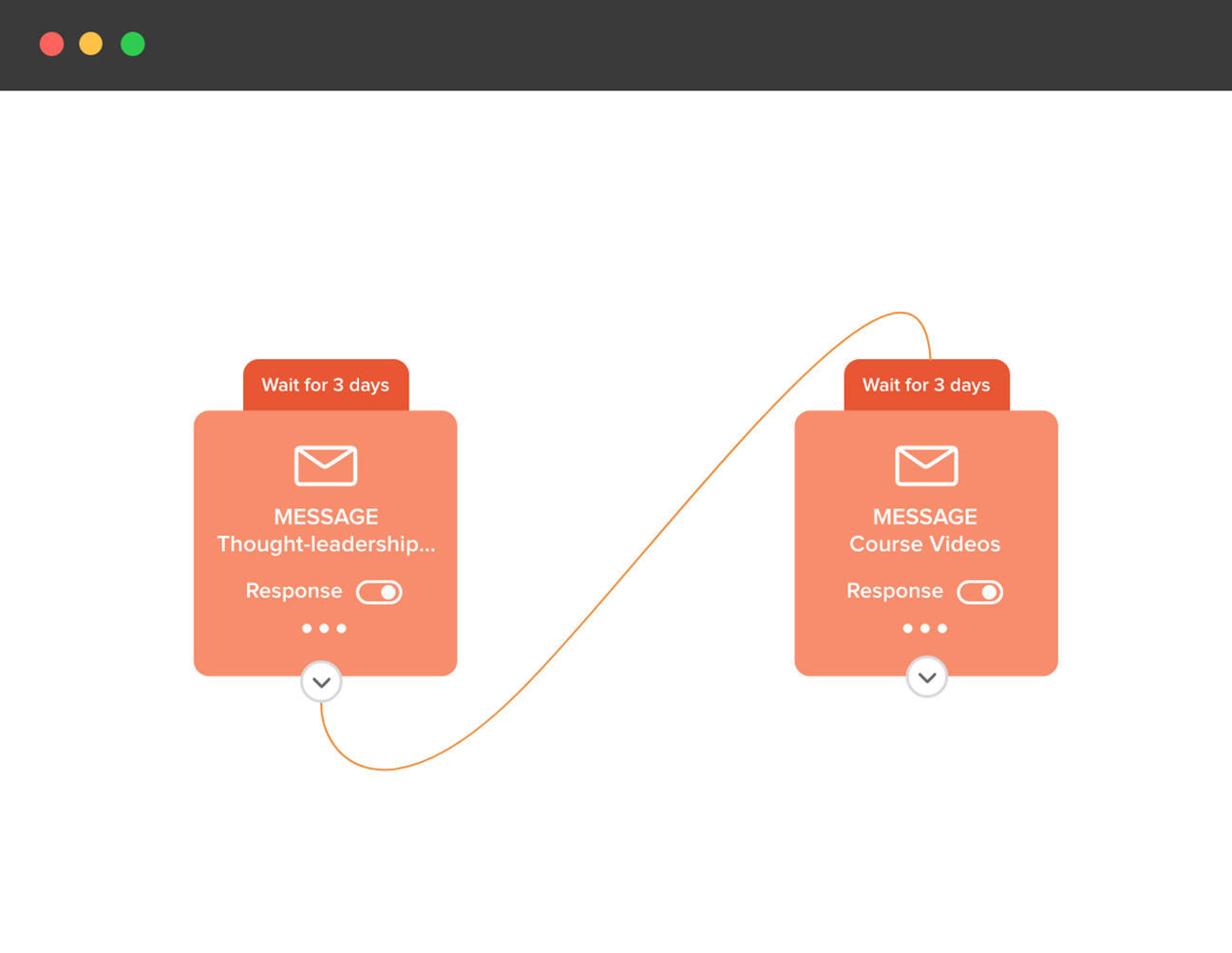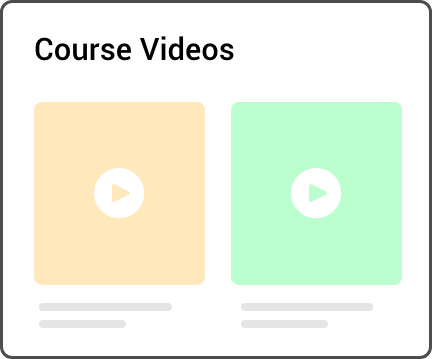 Further nurturing
The third email can have the link to your course videos. This gives your leads a better picture of your modules and teaching techniques.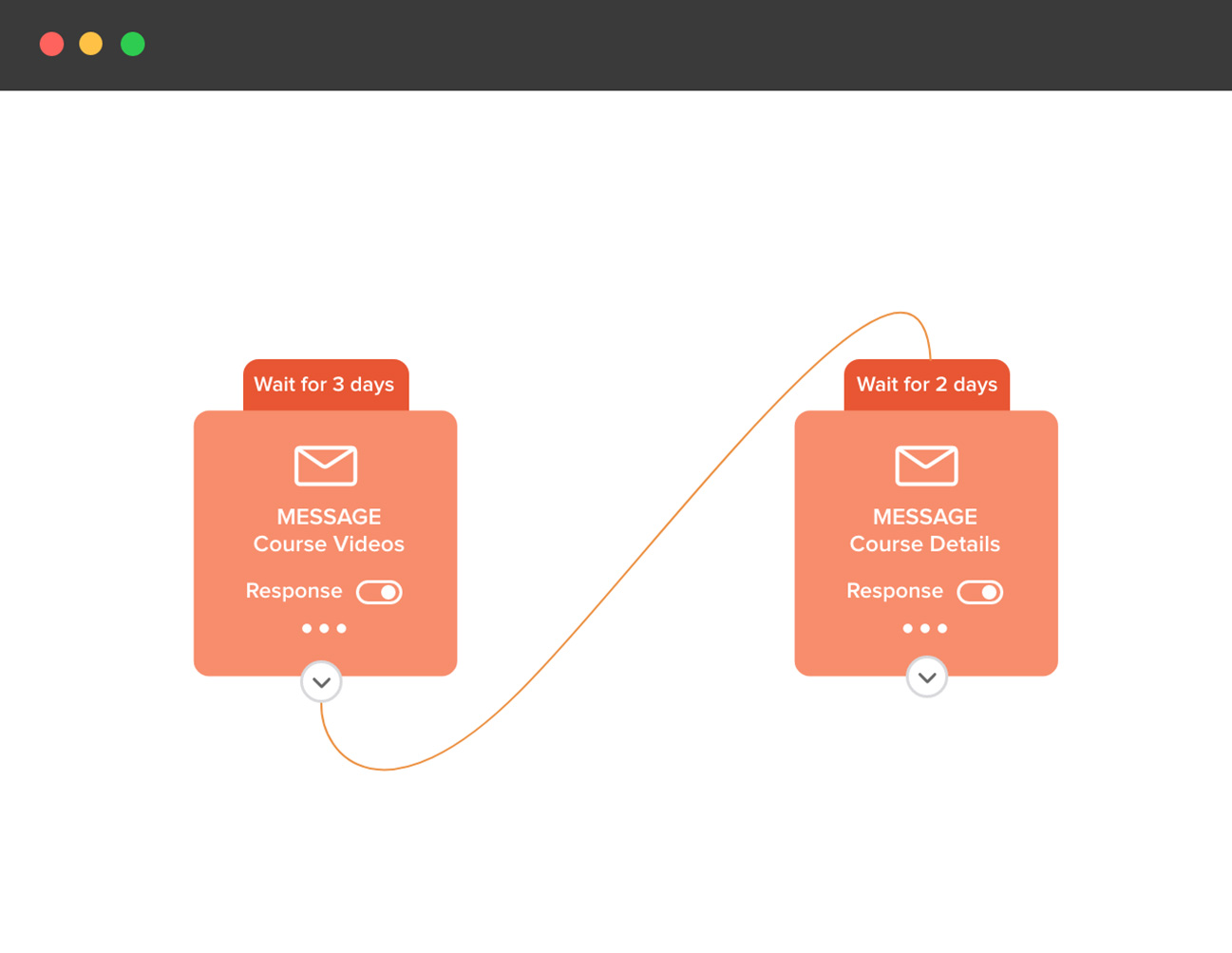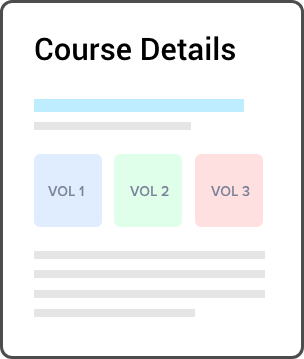 Further nurturing
The fourth email should ideally answer questions that arise from the third: What's the duration of the course? What are the prerequisites? What's your refund policy?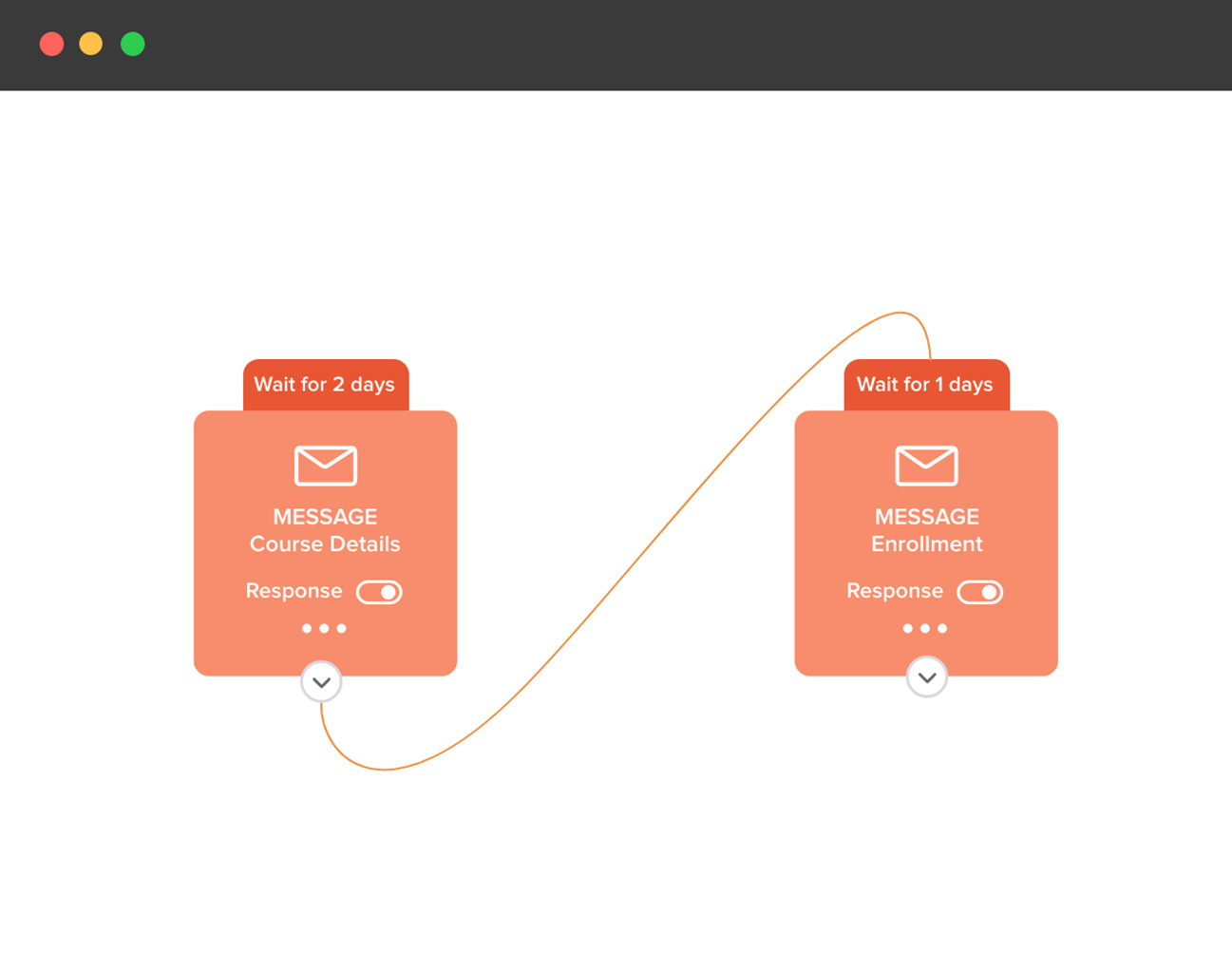 Further nurturing
The fifth email should be designed so it guides the strongly-interested leads to enrollment.
How Zoho Campaigns
can help run your online courses
We believe Zoho Campaigns is the ideal email automation software solution to help you build these advanced models of communication. Coming in with a canvas, drag-and-drop based editor, it makes your job of designing emails and workflows easier and more fun. The presence of free, pre-designed newsletter templates means you save plenty of time and effort. Campaigns also integrates with as many as 45+ day-to-day business applications to enable smart, data-driven email marketing.
Try Campaigns Now