Drip email marketing
Turning a business into a brand requires constant engagement with your audience. Drip email marketing lets you send the right messages at the right time by scheduling a series of emails (drip emails) with personalized content. Based on your readers' responses, you can qualify leads and pass them on to the sales team so they can close more deals and increase revenue.
Sign up for free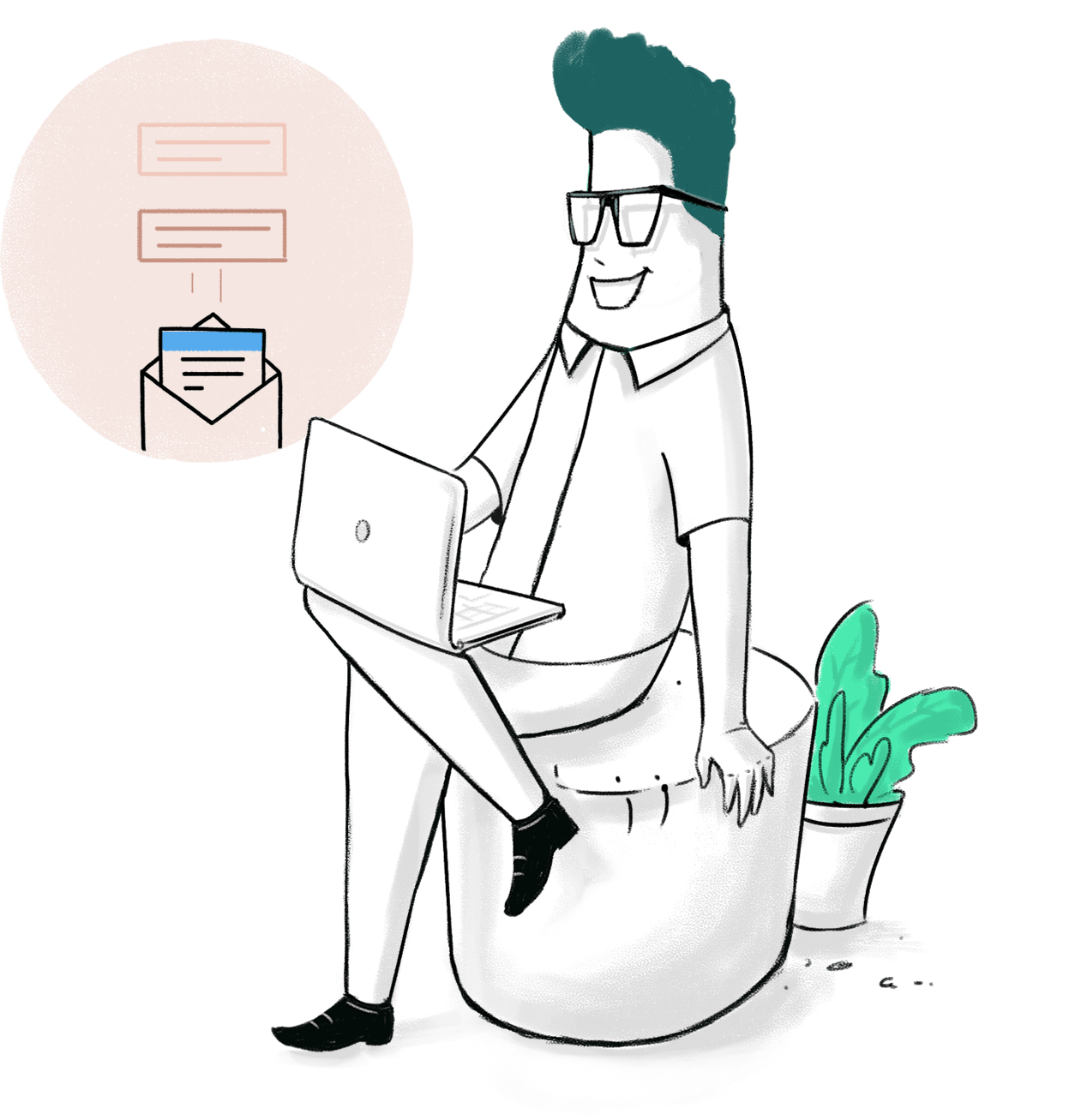 Why drip email marketing?
Sending out drip email campaigns helps you reach out with the right content to the right people at the right time while avoiding a one-size-fits-all strategy.
Stay in touch.
Build relationships via drip email campaigns to save your network from growing cold. Sending out a series of emails based on the triggers and user segments you define for your customers allows you to leverage drip marketing to connect with your audience.
Save time and effort.
Automated, pre-written emails that can be sent to your contacts at a specific time or based on a certain behavior frees you up to focus your time and efforts on more important tasks.
Inspire curiosity.
Create email content that cultivates in your contacts and keeps them engaged with your brand. Their interactions with polls, surveys, offers, and contests can be used to trigger more drip emails and get them emotionally interested in your products or services.
Behavioral targeting.
Increase the effectiveness of your email campaigns by intelligently using data Campaigns collects from your contacts. Knowing your audience better empowers you to tailor and personalize drip emails in ways that generates more engagement.
What is a drip campaign?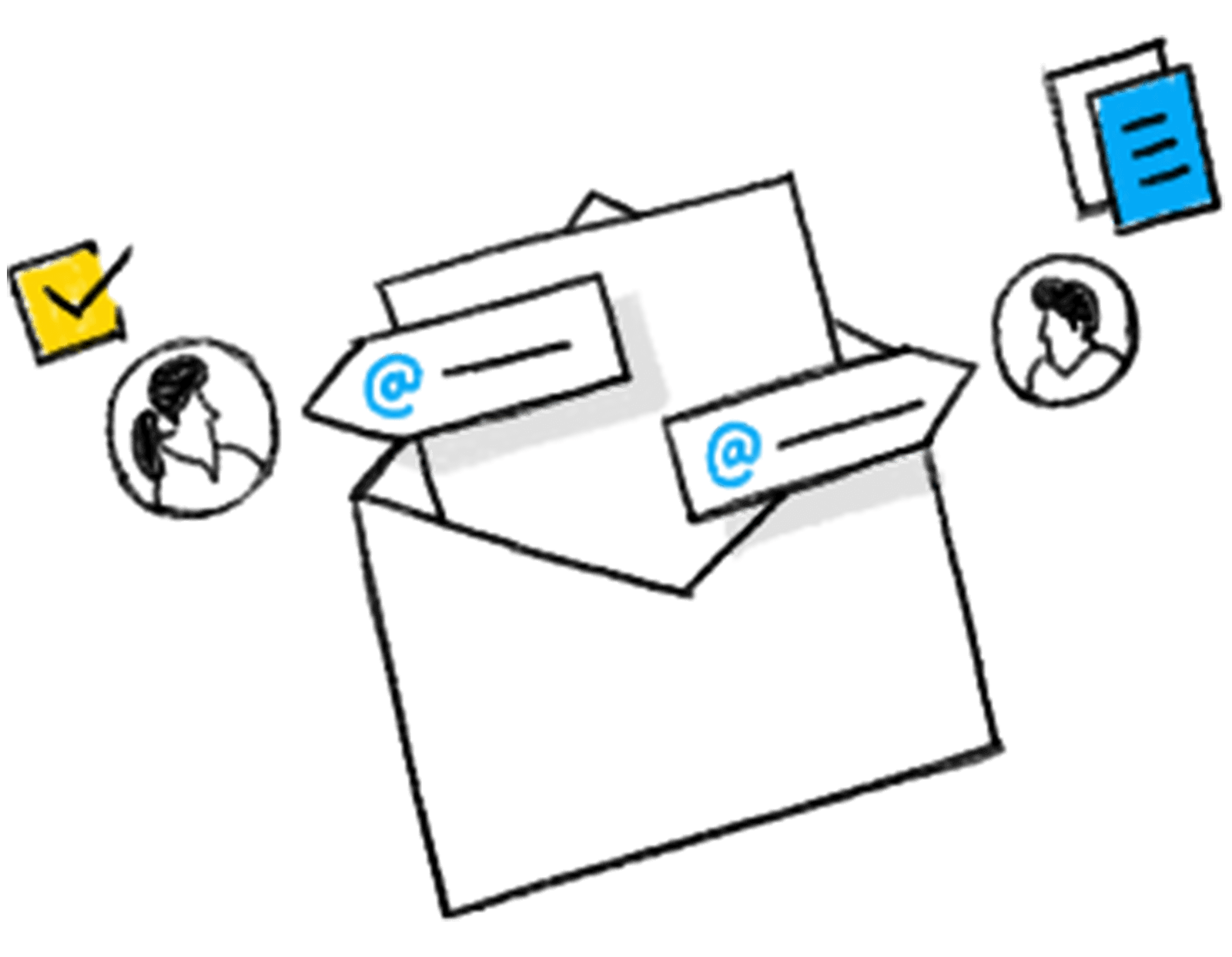 A drip campaign is a steady and methodical approach to marketing that nurtures leads with messages over a period of time, often in response to actions they take. This automated, yet tailored, approach frees marketers to focus on more important tasks, making it the best tool in email marketing today. Drip campaigns make it possible to stay in constant contact with leads and prospects, keeping them engaged while piloting them closer to your brand.
Get Started
01

Stick to the point

To earn leads, you need proper focus. Create relevant drip email campaigns by targeting your readers' interests. Whether you're sending out newsletters, updates, or blog posts, give people what they want.

02

Timing is everything

Sending emails at just the right time can be the key to engagement. For example, if a coupon arrives too soon before a holiday, a contact might not be ready to purchase yet. Campaigns will tell you their ideal open time to ensure your automated drip emails are productive.

03

Don't miss out

Show your leads that you care for them. Timely reminders, seasonal greetings, or birthday wishes can help ensure your brand is never too far from their minds. You can also use drip campaigns to remind your subscribers about account expirations, payments, or deadlines.

04

Keep it simple

Your emails should be crisp, captivating, and easy to read, whether they're focused on new feature releases and updates or addressing customer pain points. Keep them simple so when recipients read them, they'll get to know your brand better.

05

Activate your emails

Your drip email campaigns only work when your leads respond and take action. Use active language and a clear call-to-action in every email you send.
How do I set up drip email campaigns?
Setting up the sequence for your drip email campaigns requires some effort and planning upfront, but it pays off in the long run. Mapping out a route for your drip email campaign will help you target your customers better and enable you to tweak on the go, ultimately increasing sales.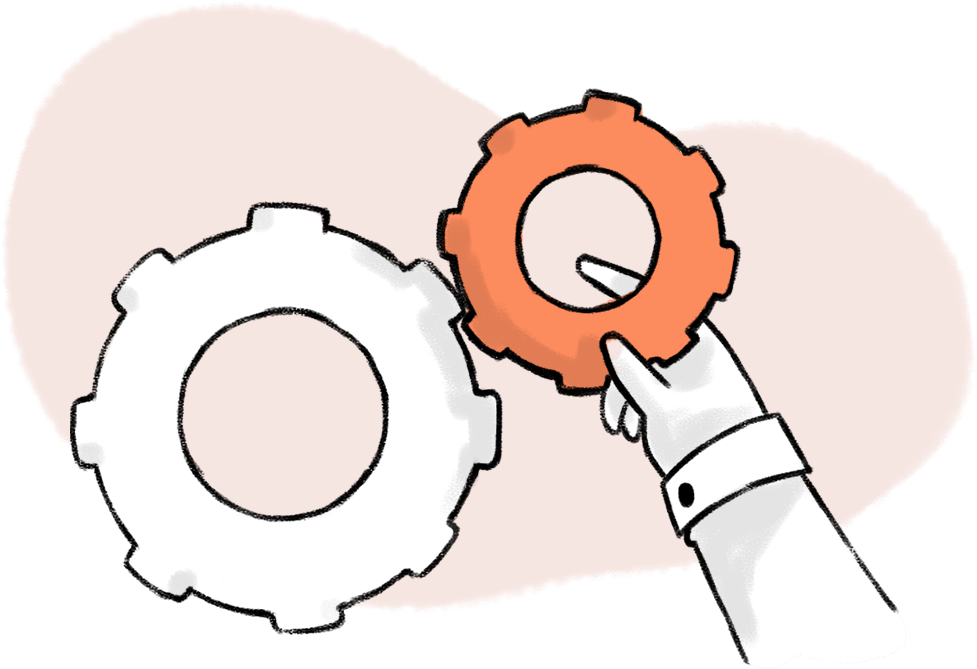 Identify your target audience
The first step to developing your communication marketing strategy is to identify your target audience. Understanding who your contacts are and what they want will help you trigger emails at the right time to meet their needs, thus turning them into your customers. 
Set the goals
Once you identify the set of contacts you're targeting, it's time to create a plan for your drip email campaign. Deciding when your drip emails will go out, what will be in them, and how to set them up will establish your campaign's goals. 
Create the campaigns
Time to generate emails that grab your contacts' attention. Increase the effectiveness of your campaigns by basing your content on their behavior—which adds a tint of personalization—and including actionable CTAs to make sure the right message is conveyed to your customers.
Kick off the campaigns
Once you have a goal set, a plan to execute, and a campaign created, you're ready to get things underway and trigger a series of emails that focus on and target potential contacts, hopefully turning them into loyal customers.
When do I set up drip email campaigns.
There are innumerable situations in which you can send out drip emails, which makes drip email marketing effective and influential for businesses of all sizes. Here are a few situations where drip email marketing can be especially valuable.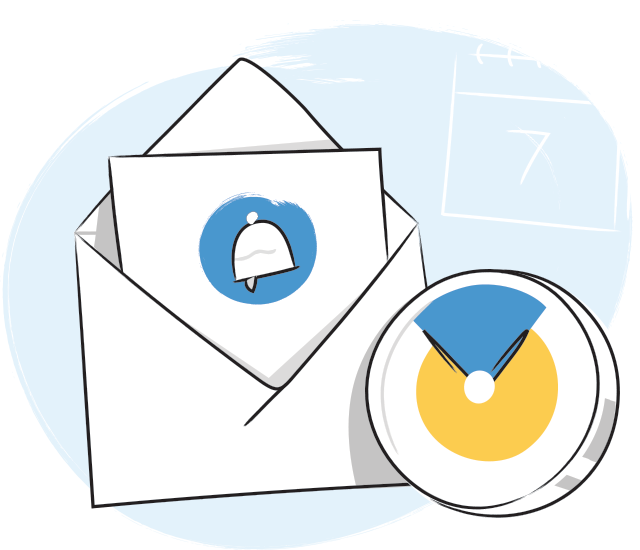 1

Emails to nurture leads

Send out a series of emails to leads or contacts who don't yet own or use your product/service but are ready for it. These emails will hold them by the hand, giving them a brief idea about the product/service that hopefully turns them into customers.
2

Welcome emails

Welcome emails are a great way to give people an introduction to your brand/product. You can set up drip email campaigns that will automatically trigger welcome emails after certain actions, such as an initial purchase or signup.
3

Customer onboarding emails

Onboarding emails are a series of emails that educate your customers about your brand/product. Getting them accustomed to who you are and what you offer can be a great way to help create loyal customers.
4

Cart abandonment emails

People have wavering minds when it comes to choosing a product/brand and can be easily distracted. Re-engagement drip email campaigns can remind them about the availability of the products left in their carts. 
5

Subscription renewal emails

Send alert emails about subscription renewals at pre-determined intervals. These can be set up so that when they renew the subscription, they will receive a thank you email, while if they don't renew, they'll continue to receive reminder emails. 
How can Zoho Campaigns contribute?
In Zoho Campaigns, autoresponders and workflows are important automation tools that can be a huge boost to your drip email marketing efforts.
Drip email marketing with
Workflows help categorize contacts based on their behavior and data to perform various actions as scheduled. For instance, if you have to send a series of emails to your contacts to initiate an entire email marketing strategy, you can set up a workflow to deliver those emails at a scheduled time. This is only one of the numerous actions you can perform with workflows.
Learn more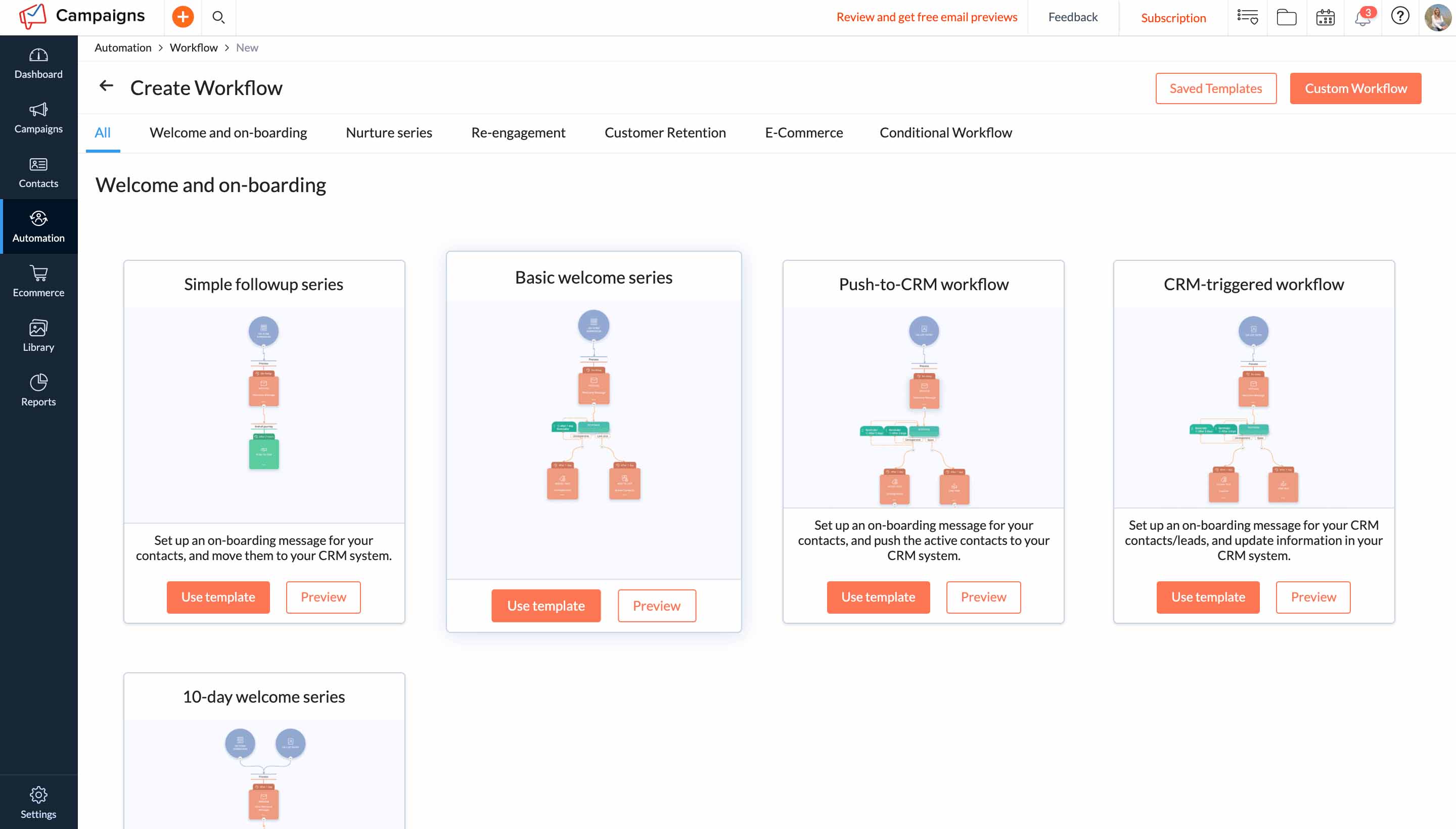 Automatic emails sent in response to subscriber actions are known as autoresponders. For instance, if a contact signs up for your newsletter, it's better to start your conversation by introducing and educating them about the brand so they know more about you and feel a connection to the emails that follow. This is made possible by sending welcome emails and onboarding emails that are set up with the help of autoresponders.
Learn more