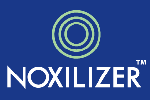 The team at Zoho Campaigns, in particular, has been fabulous to work with – highly responsive and dedicated. With their assistance we have been able to deliver professional looking and highly-effective communications without having to invest in outside resources.
Angie Kearns, Brand Manager at Noxilizer, Inc.
About the company: Noxilizer Inc.
Founded in 2004, Noxilizer, Inc. is a provider of an advanced, room-temperature nitrogen dioxide (NO2) based sterilization technology. With a flexible, advanced technology that sets them apart, Noxilizer's goal is to drive awareness of NO2 technology, a clear understanding of its advantages, applications for its equipment and services and overall acceptance of the technology globally.
Noxilizer is committed to personalized, customer-centric selling and utilizes Zoho CRM to help manage their sales activities. Additionally, the company augments direct sales activities with email marketing. Using Zoho Campaigns, they're able to reach out to industry decision makers with professional looking communications and reinforce their key selling points.
The challenge before Zoho Campaigns
Typical of most fast growing start-ups, Noxilizer is challenged with availability of resources and scalability. As a result, their choice of CRM software needed to address these challenges and provide effective solutions.
Why Zoho Campaigns?
After researching several options, the team selected Zoho CRM, noting it was an intuitive, affordable and flexible offering. Most importantly, it offered the ability to grow as their organization grew. Noxilizer later added Zoho Campaigns for outbound marketing, a seamless integration.
How do they use Zoho Campaigns?
The team at Noxilizer primarily uses Zoho Campaigns for sending ongoing communications to their customer and prospect database. The software allows for tailoring messages and campaigns to select audiences, to increase awareness, support engagement and ultimately drive more sales.
How do they benefit from Zoho Campaigns?
As a vehicle for their email marketing strategy, Zoho Campaigns offers easy to manage, personalized communications to large audiences. Zoho Campaigns has also allowed the team at Noxilizer to gain insight into which of their messaging resonates with their audience. Through customer surveys and reporting tools, Noxilizer crafts and refines their messaging to deliver messages that matter to decision makers.
With Zoho CRM, they can successfully store and manage their leads for personalized selling. And with Zoho Campaigns integration, they can deliver the information customers are seeking.
Would they recommend Zoho Campaigns?
"For a start-up organization, Zoho CRM and the integration with Zoho Campaigns have proved to be great tools. It is intuitive–allowing new users to jump right in with relatively little training. It is cost-effective for a small number of users and offers scalability as our organization grows."
More about the company
NO2 technology offers many advantages over traditional sterilization methods and is ideally suited for temperature and pressure-sensitive medical devices like prefilled syringes, drug delivery combination products and polymer implants. Noxilizer sells sterilization and decontamination equipment to pharmaceutical, biotech and medical device manufacturers and also offers contract sterilization services at its Baltimore, MD facilities.