Handpick what goes online
Take control of your calendar. Personalize the look of your calendar by choosing from a range of predefined templates; edit the title and adjust the width and height of your embedded calendar before it goes live.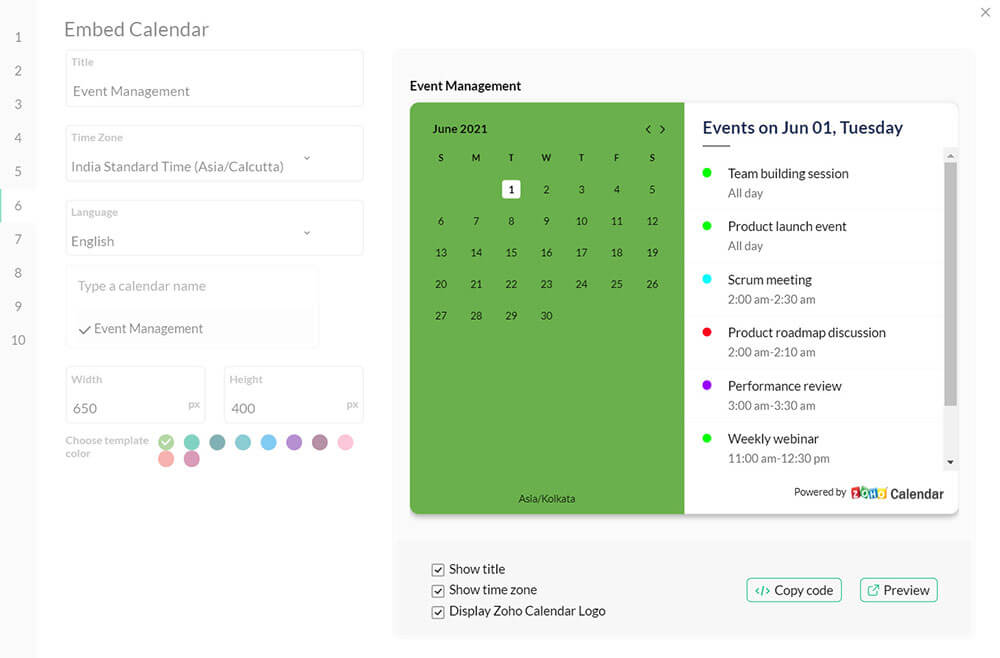 Show how your team works best
Create Group Calendars and embed them on the web to give the world a taste of your team's timeline.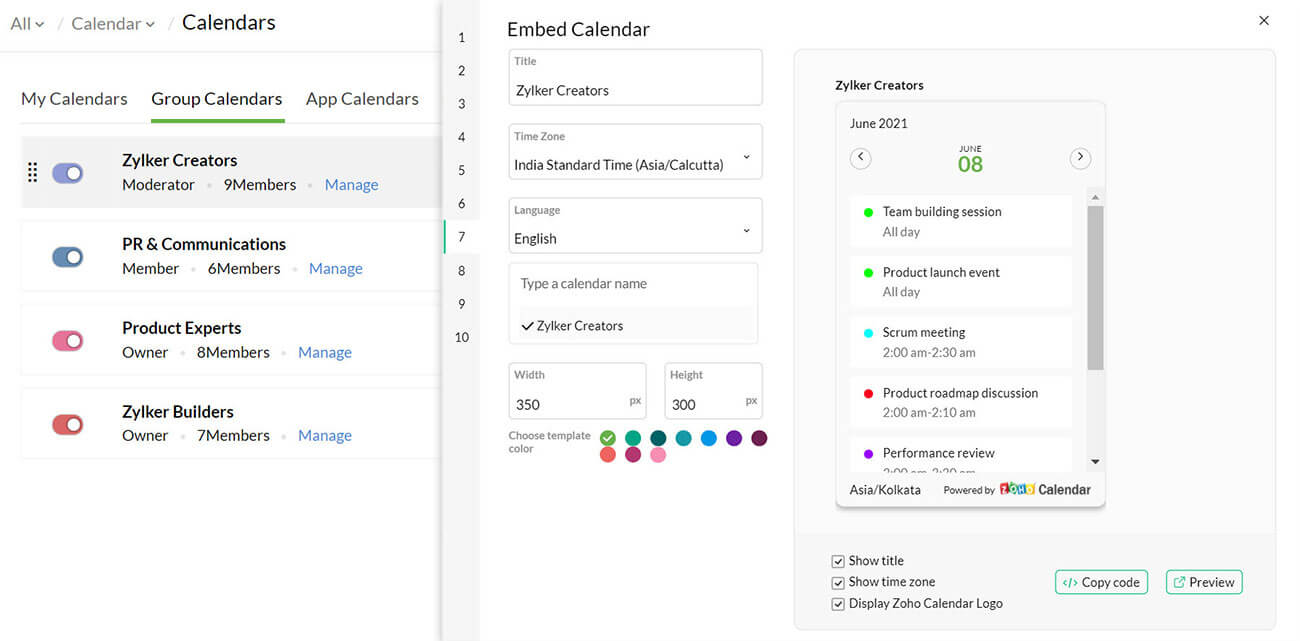 Share behind closed doors
While convenient, sharing a calendar publicly comes with added privacy risks. Give a colleague or a group permission to view a private calendar. Use your calendar's private address to share it with a dedicated group of people and send them updates about your upcoming plans.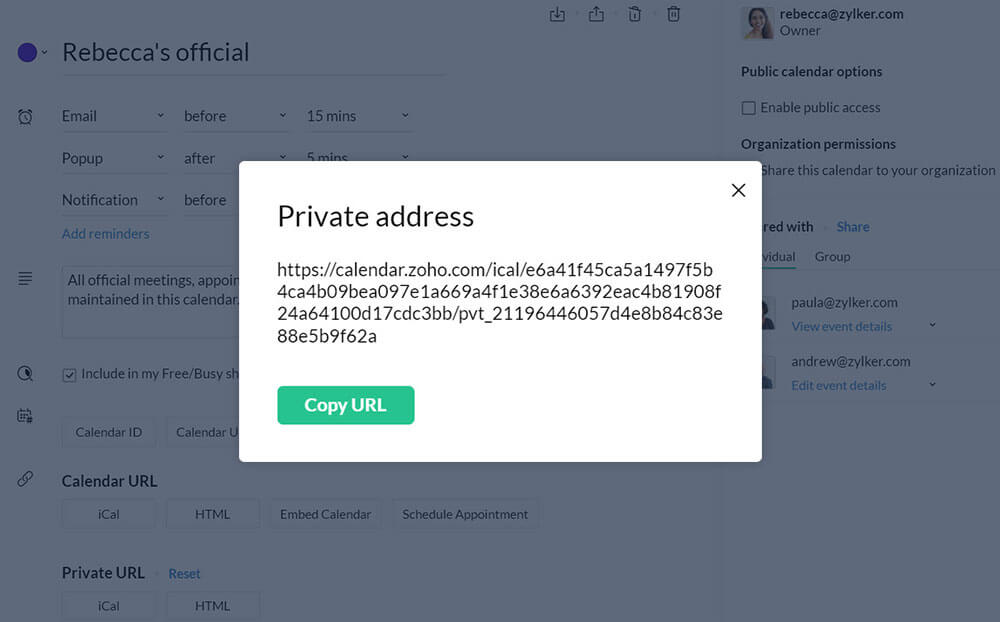 Set limitations when needed
Stop people from accessing a shared private calendar by resetting that calendar's private URL. This way you can avoid data leaks and prevent people from getting a hold of your private information.
Quick sharing across platforms
No matter which platform someone uses, you can still authorize them to view your calendar details. Using the iCal URL and HTML URL, you can share the calendar with people using distinct platforms and keep them updated.