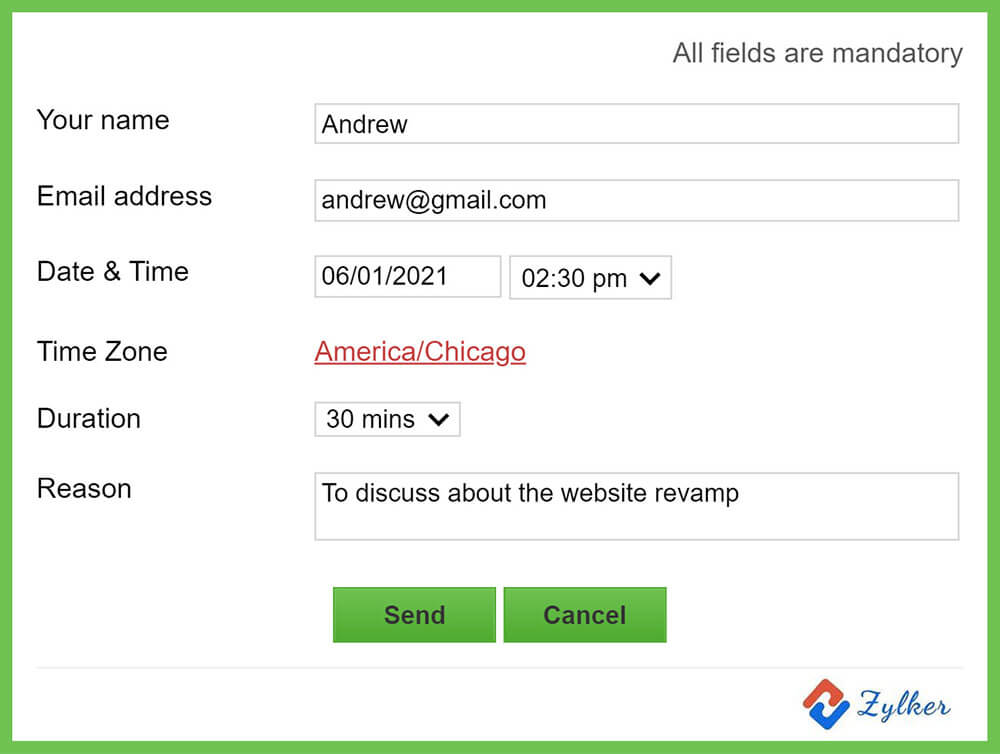 Plan meetings without the hassle
Don't let your meetings clash. Embed your appointment request form on the web so users can fill in the details. Approve or reject requests and your calendar will be updated automatically.
Free? Busy? Let your calendar talk to visitors!
Put an end to appointment overlaps by sharing your availability. Embed Zoho Calendar into your website and let your visitors know when you're available for an appointment.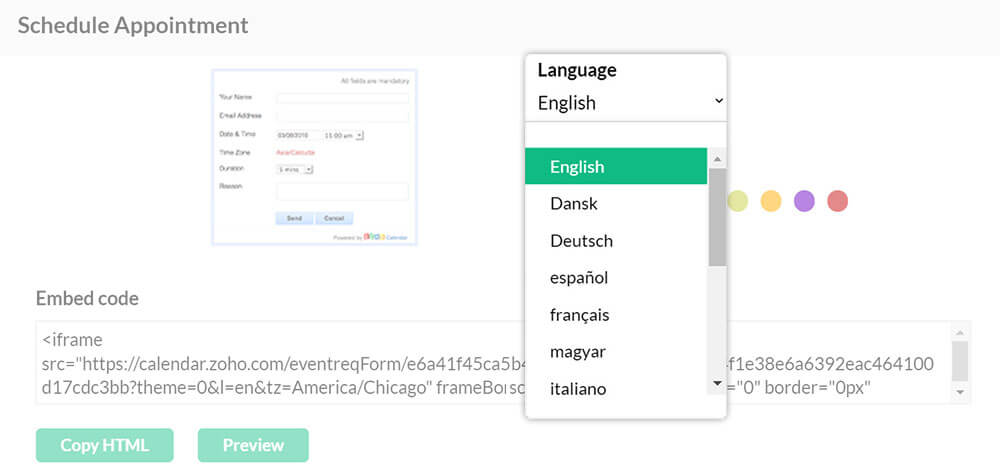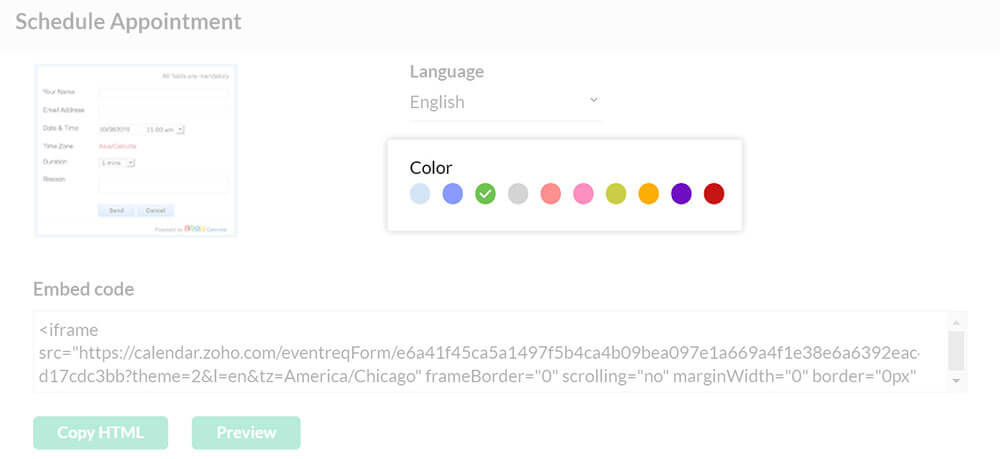 Sneak a peek!
Preview the appointment scheduler before embedding it into your website to ensure all data, input fields, and design choices are correct.
Go for the right language
No matter what language your website is in, you can always personalize your appointment request form before publishing it online. Choose from an array of languages based on your requirements.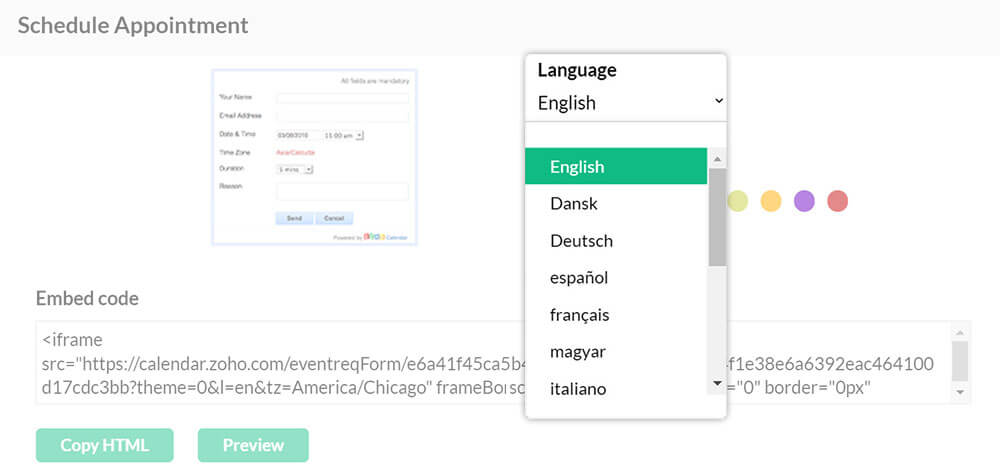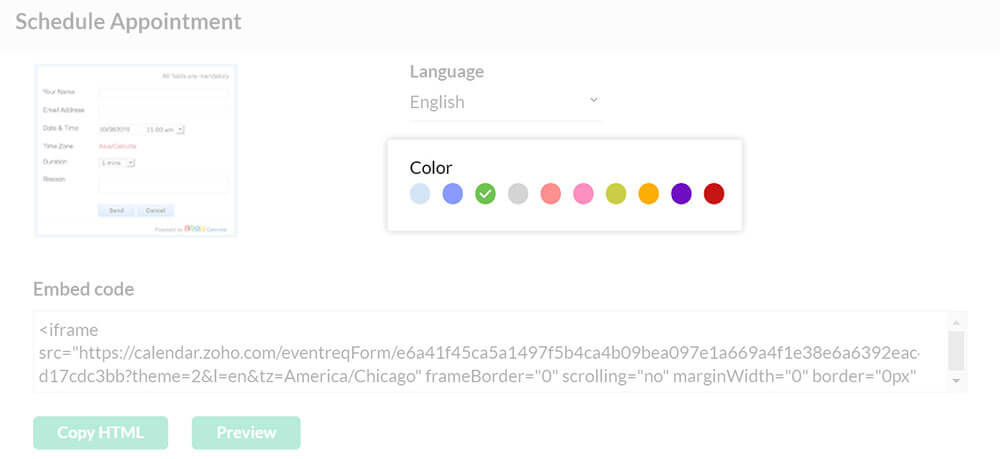 Make it look appealing
Select from a range of predefined colors while building your appointment form. Preview the form before it goes up on your website to make sure it has the right look and feel.