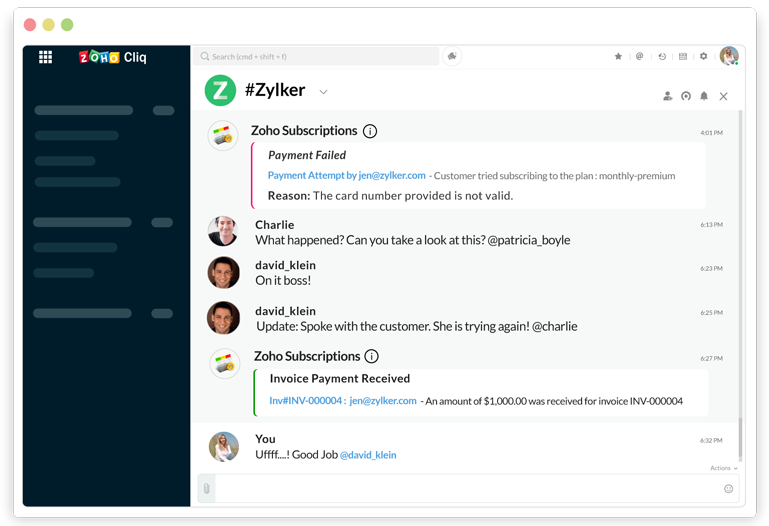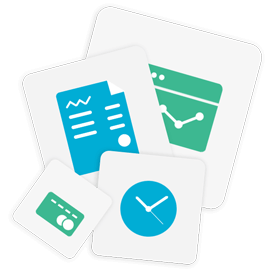 What is Zoho Subscriptions?
Zoho Subscriptions is a full-fledged cloud-based subscription management tool. It helps businesses automate their subscriptions and manage customers' entire life cycle, from trials to purchases to renewals.
LEARN MORE
Prioritize customer communication with payment notifications
Receive notifications in Zoho Cliq about subscription- related events. You and your team can reach out to customers at the crucial stages of every transaction.

Keep tabs on successful payments
Stay up-to-date on when a customer makes a payment for an invoice or subscribes to your services. Show 'em some gratitude with a nice thank-you note.

Ensure you don't lose out on customers
If a customer attempts to make a payment via a hosted page, and for any reason the payment doesn't go through, Zoho Subscriptions sends a slick little notification to your Zoho Cliq channel.
Three simple steps, and you're all set
Log in to your Zoho Subscriptions account. Select the organization for which you would like to receive notifications in Zoho Cliq.
Click the Gear icon in the top right corner of the window.
Select Integrations, click Zoho Apps, and click the Configure button under Zoho Cliq.