Features
Recurring Billing
We make it incredibly easy to handle your daily recurring billing tasks. Automation is key. Right from billing and charging your customers, adjusting customer's prorated amounts to informing them of a card failure - Zoho Subscriptions does them all for you. Learn More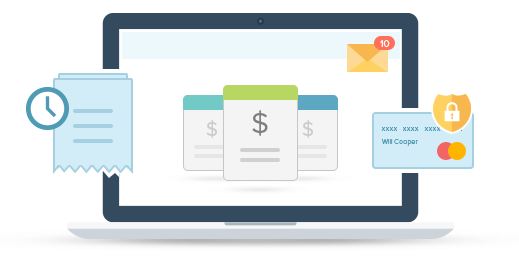 Subscription Management
Managing customer subscriptions is a piece of cake with Zoho Subscriptions! Instantly apply add-ons and discount coupons, ​group invoices of multiple subscriptions and issue refunds with a single click of the mouse. Let Zoho Subscriptions handle the upgrades, downgrades, refunds and even one time transactions for you. Learn More
Subscription Metrics
Get more than a bird's eye ​view. Get instant and real time insights into how your business is performing.​Subscriptions metrics are presented in easy to understand charts. Slice and dice the data and make informed decisions to see your business grow. Learn More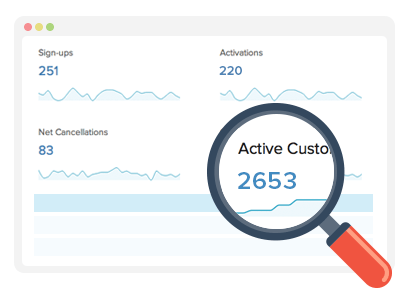 Subscription Finance
Capture all the transactions related to customer subscriptions in Zoho's online accounting software, Zoho Books. Zoho Subscriptions comes pre-integrated with Zoho Books, to help you understand subscription finance. Learn More
Payment Gateways
We are integrated with some of the most widely used payment gateways in the world. Choose your preferred payment gateway, set it up in under a minute and start accepting online payments. Learn More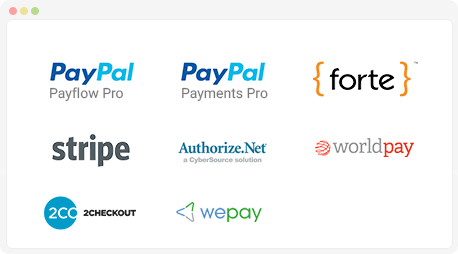 Integrations
Integrate Zoho Subscriptions with any application easily. Our developer friendly hosted pages, web hooks and APIs are designed for least possible coding effort.
Simple yet powerful APIs
Our APIs are RESTful and extremely robust. We provide simple and predictable end points which makes it easy for you to connect, develop and test your app.
Events and Webhooks
Connect your application with Zoho Subscriptions through Webhooks easily. Events in Zoho Subscriptions helps you stay up to date on every event that takes place through webhooks.
Hosted Pages
Embed our PCI compliant hosted pages to securely collect customer's card information.