How can I add my business and bank account details in WePay if I had skipped it the first time?
If you've set up your account but skipped entering your business and bank account information, you can very well add it later. To do so,
Navigate to Settings > Integrations > Online Payments > WePay.
Click Manage Account and you will be redirected to WePay.
Log in to WePay and go to Settings.

Go to the Settlement Details tab and click Add Bank Account.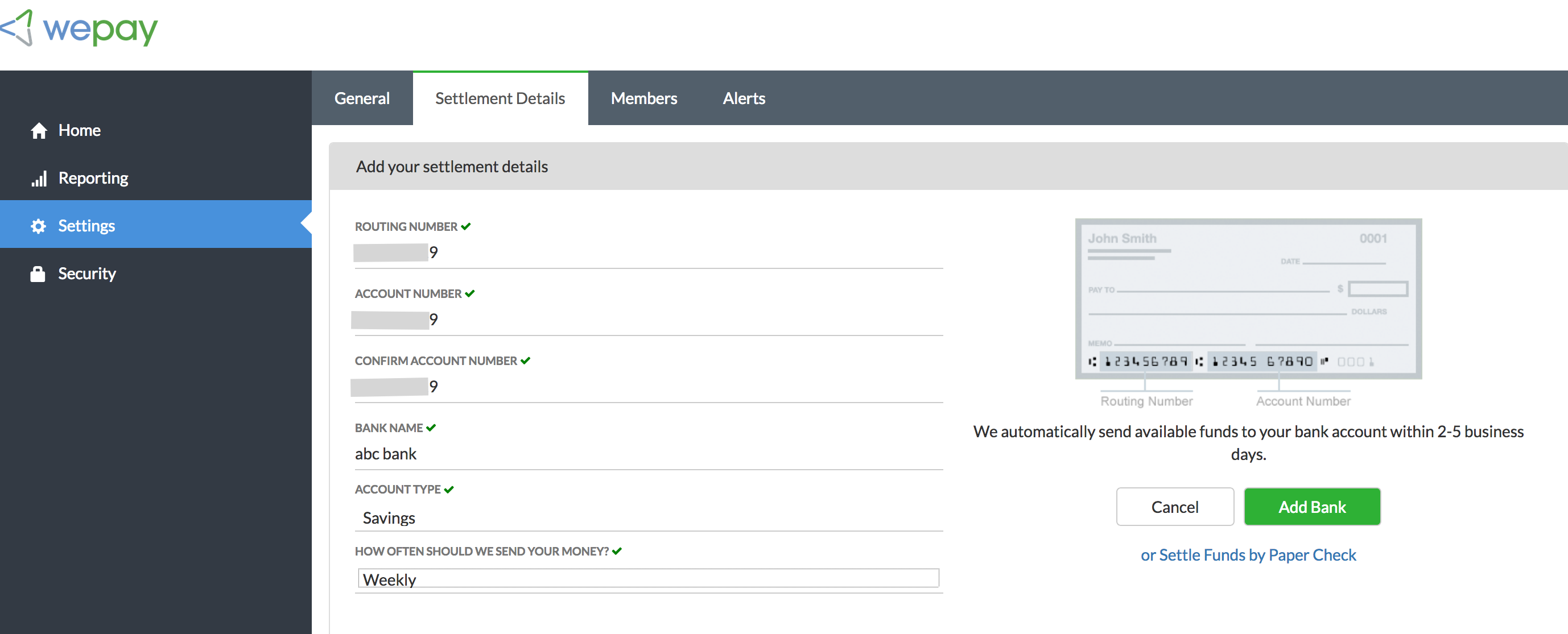 Enter your bank account details in the screen that follows and click Add Bank to connect your bank account for settlement of funds.