How can I downgrade my account?
To cancel your subscription, follow these steps
Go to Settings by clicking the Gear icon on the top right and select Subscription.
Hover the cursor over your current subscription details and click Upgrade/Downgrade Plan.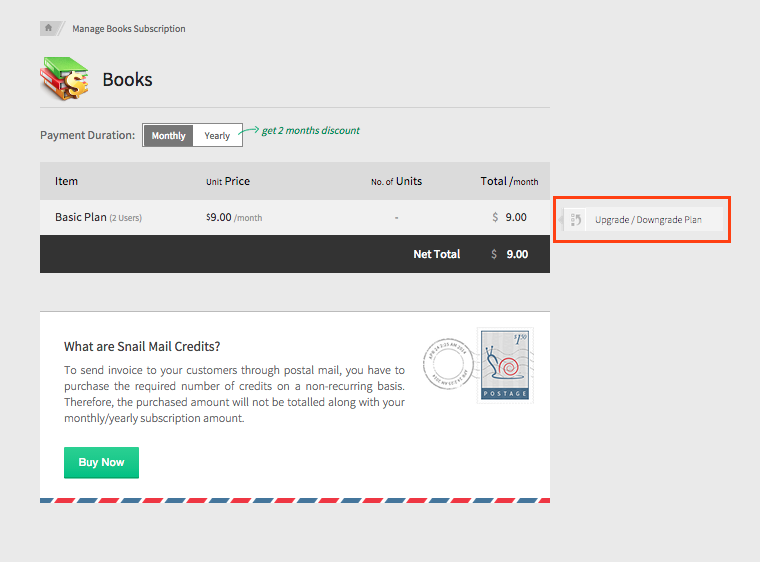 Click the click here link under the plan details.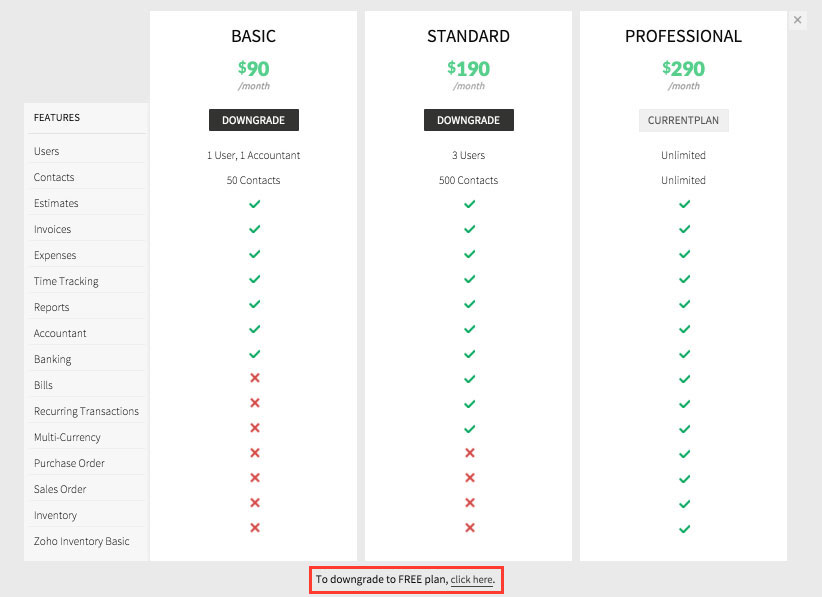 Enter a reason for your cancelation. You can also choose to cancel your subscription right away, or wait till the end of the current billing cycle for the cancelation to take effect.
Click Confirm Downgrade.
Now, your existing data will remain in read-only mode, and you will not be able to make any transactions or add any new data. You can learn more about how your data is affected after canceling your subscription.