Reading Time:
4
minutes
It's safe to say that cashless transactions have revolutionized the financial outlook of India. Utilizing mobile phones to make payments instead of opting for the traditional modes of payment has increased tremendously since demonetisation. When the business operations of most SMEs came to a standstill during demonetisation, the businesses that had shifted to cashless transactions managed to curb losses.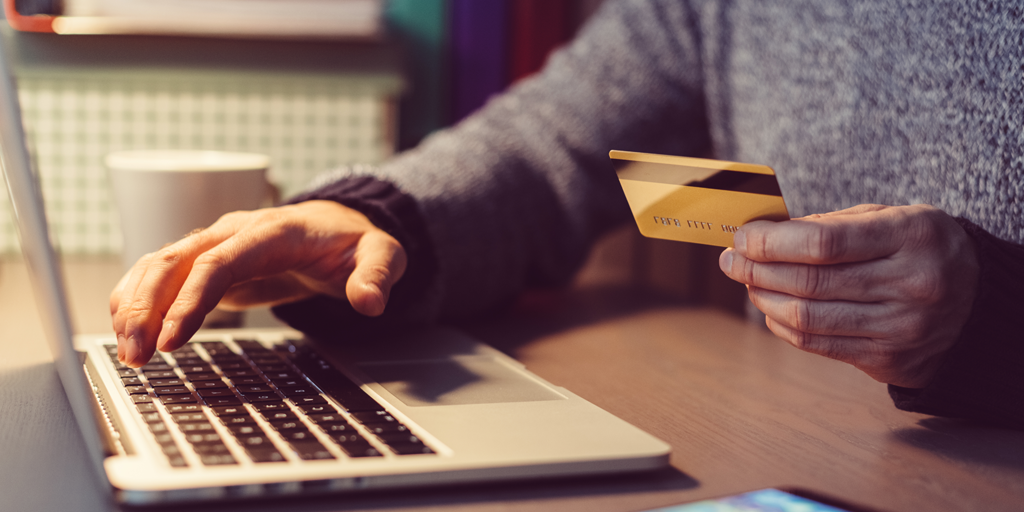 The convenience and security associated with these payment modes is an important factor in the surge. With the recent introduction of several digital modes of payment in India, business owners are slowly adapting to the shift.
In cashless transactions, payments are made or accepted without the use of hard cash. This includes payments made via credit/debit cards, cheques, DD, NEFT, RTGS or any other form of online payment that removes the need for cash.
Benefits of cashless payment systems for customers
As a business owner, customer satisfaction is your main goal. This is because you want your customers to have a great experience and keep coming back to do business with you. But processing the customer payments can become an arduous and time consuming process. In most cases, this is because the payment options you've offered are more convenient for you than your customers.
Offering a variety of payment options will allow customers to choose their preferred method of payment, which will get you paid faster. Adding online payments to your options gives your customers the flexibility to pay through the option that is most convenient for them. Business owners and consumers can both benefit from digital payment modes in various ways.
Advantages of cashless transactions for your business
Convenience
The feasibility of making and receiving payments is the key factor for prioritizing digital payments. Online payments rule out the necessity to carry cash, and they also save time, as business owners and customers no longer have to queue up for ATM services. Payment apps also help you keep track of your incoming and outgoing funds, which comes in handy while filing returns.
Security
Digital payment modes are made secure with varying levels of encryption and data authentication. Most payment modes have enabled two-factor authentication (TFA) to add an extra layer of security. Also, it's always easier and safer to carry a smartphone rather than carrying wads of cash.
Discounts
To boost the move towards a cashless economy, the government has decided to offer incentives and discounts for making online payments. The government is now providing waivers on cashless transactions utilised for service tax payments, purchase of fuel, train tickets, highway toll tickets, and insurance schemes.
Types of cashless payment methods
Credit and debit cards are a popular way to make online payments, but they aren't the only cashless payment options. Here are a few other kinds of cashless transactions that are widely utilised in India:
E-wallets
E-wallets are a popular mode of online payment, with PayTM and MobiKwik being the most widely used providers. The user should register their mobile number with the app and link their credit or debit card(s) to make payments. Users should also provide their KYC details to make payments through the digital wallets. KYC is a verification process set up by the Reserve Bank of India, which requires firms to collect information from their customers including their identification details and biometrics. E-wallets can be used in places that debit/credit cards can't, as not a lot of small businesses invest in card machines.
Mobile banking applications
Most of the larger banks offer banking apps, with which business owners can transfer funds between bank accounts instantly. They can also view their account balance and transaction history at any time.
UPI (Unified Payments Interface) system
This system enables instant transfers of funds between bank accounts. Users can send and receive funds once they provide bank details like their account number, IFSC code, and mobile number.
BHIM app
This newly launched app is used to transfer funds between bank accounts. It's reliable and it's secured with three-factor authentication. The user's mobile number or Aadhar card number is used to make payments. Though this app works on the UPI platform, customers need not download mobile applications of multiple banks. All they have to do is install the BHIM app.
Aadhar payment app
This app was launched in 2016 with the primary aim of boosting online payments in the country. It allows users to make offline payments and fund transfers between banks, using their biometrics and Aadhar card details for authentication.
With the increase in online payments, we've seen a decrease in the long queues to make utility bill payments and the need to be physically present at showrooms and service centres to pay or recharge DTH and mobile services. Business owners and customers have taken to digital payment methods for all sorts of transactions.
Since a major part of the Indian population is not yet well-versed in digital payment modes, there's a certain amount of reluctance in utilizing them. However, despite the limited availability of internet and knowledge of such payment modes, the move towards online payment is inevitable.
Demonetisation gave a much-required push to cashless transactions. Though digital payments have reduced a tad bit after demonetisation, they're still up by 50% compared to their levels during the pre-demonetisation days. At this point, both customers and business owners are seriously considering digital payment modes. Some business owners have already adopted digital payment modes, and others are coming forward to show their interest in moving towards a cashless economy. Though the growth is gradual, digital modes of payment are here to stay in the Indian economy.