You focus on their growth—we'll focus on yours.
Self-scheduling
As soon as you set up your business on Bookings, you'll get a customizable booking page that you can embed on your website. Every service gets a separate page too, so you can easily organize your services. What's more, clients can pay when they book, so you don't have to deal with pending fees.
Instant notifications
Away on a trip? In a meeting with a client? No matter where you are or what you're doing, stay updated about new, upcoming, and canceled appointments. You can even reference client details and session histories from our mobile app for Apple and Android devices.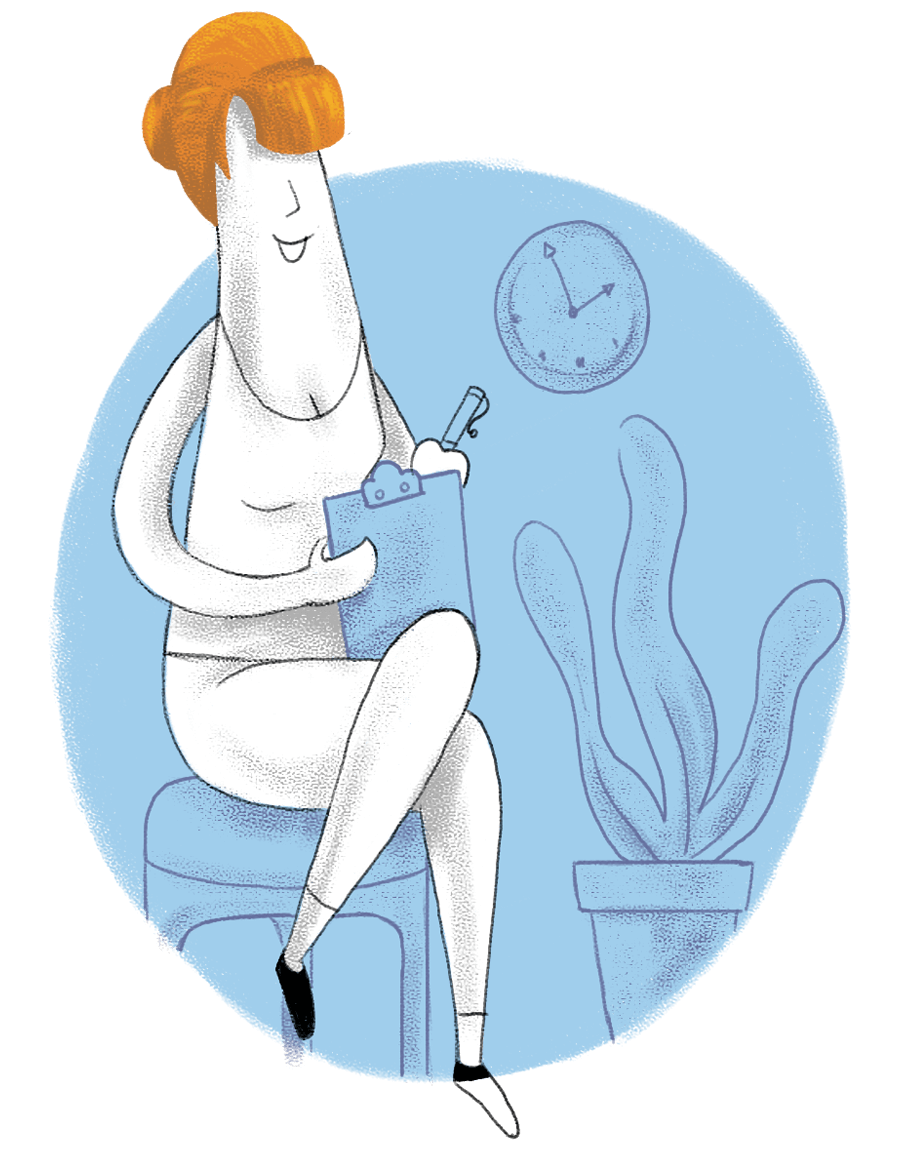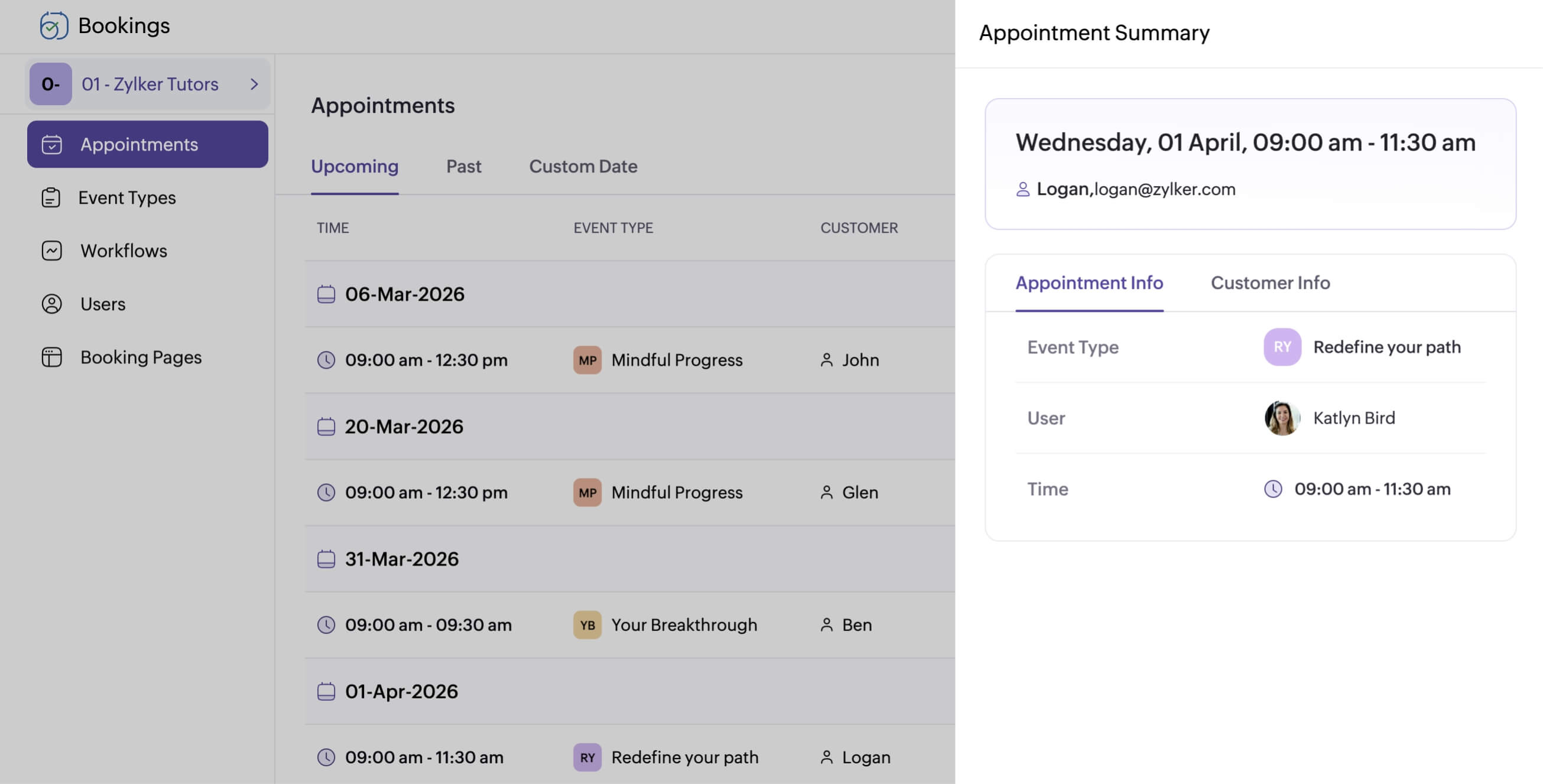 Appointment scheduling made easier online.
Ongoing sessions
Your work doesn't end with one session, so why should your calendar? Include recurring appointments by number of sessions or frequency and rest assured you can access all your clients' details and discussions anytime.
Flexible working hours
Don't compromise time with your family and friends. Sync Bookings with events on your Google and Zoho Calendars. We'll block your schedule accordingly to make sure you're never double booked.
Classes and group discussions
Thinking about running a class? Get started right away! Whether you're conducting a small session about work-life balance or a meetup with fellow coaches, you can use the same Zoho Bookings account to schedule both.
Online meetings
Allow your clients to choose between face-to-face meetings or video calls. No matter how many sessions or which type you offer most, you can still manage them all without a fuss.
Dynamic clientele
Do you coach more than one type of client? Whether it's about relationships, business goals, health and lifestyle, or finance, categorize them in workspaces for easy management. Oh, and did we mention it's all still on one account?
Cheers to better scheduling goals!
Try Zoho Bookings—no upfront fees and no credit card necessary
Get Started
Say hello to smart scheduling